Florida has its share of some of the best beach destinations around the country, and there is a lot of beach stuff in the region, from Clearwater beaches to the finest beach resorts for an unforgettable experiences. Recently, Edition Hotels, Miami Beach reached out to Alessandro Isola to build a two-bedroom apartment as a luxury oceanfront destination for visitors. This boutique apartment features simple interiors furnished with high quality white leather and oak wood that matches with style of the entire building. The predominantly white colored interiors of the luxury apartment beautifully infuses with changing patterns of the sea palette to offer a pleasing environment.
Once you're inside, the floor-to-ceiling doors and windows in living room provides a mesmerizing ocean view. Attractive pendent lighting keeps the space elegant and stylish. A customized oak trunk in blue color is used as individual seats and coffee table or for taking a catnap. The various cracks in the trunk are filled with layer of resin to look like the fusion of land and water. While talking of the bedroom, it is both a private space for deep relaxation and a social lounge with adequate space for friends to enjoy unusual beach views.
The bedroom is designed as an open space by removing the internal partition, and two sides are built with vertical white stained oak panels to hide the wardrobe and cabinets. These panels slowly dematerialize toward the terrace to show the inner core of the horizontal shelving which is highlighted by the LED lighting. A 4-meter long white leather platform functions as a comfortable bed and a lounge area for enjoying gorgeous Miami Beach and downtown views. There is also a color gradient aluminum bookshelf which matches with different tones of sea water and adds a bohemian twist in the interiors.
Next to this bookshelf is the second bedroom which is designed to accommodate at least 4 kids in a limited space with retracting bunk beds. Strip lights are incorporated smartly to create an ideal environment for sleep. The apartment also includes a spacious bathroom with a handheld shower. If, you want to chill in open air, a wide terrace is included for enjoying the beach views.
This luxury apartment has been designed keeping in mind simplicity and calm environment for beach lovers. Surely, it is a one of the best beach travel destination in U.S. for complete a family vacation.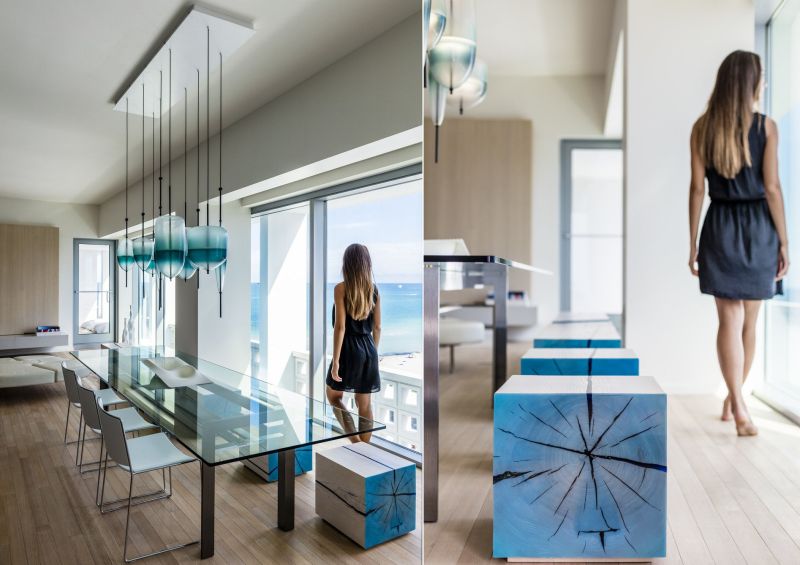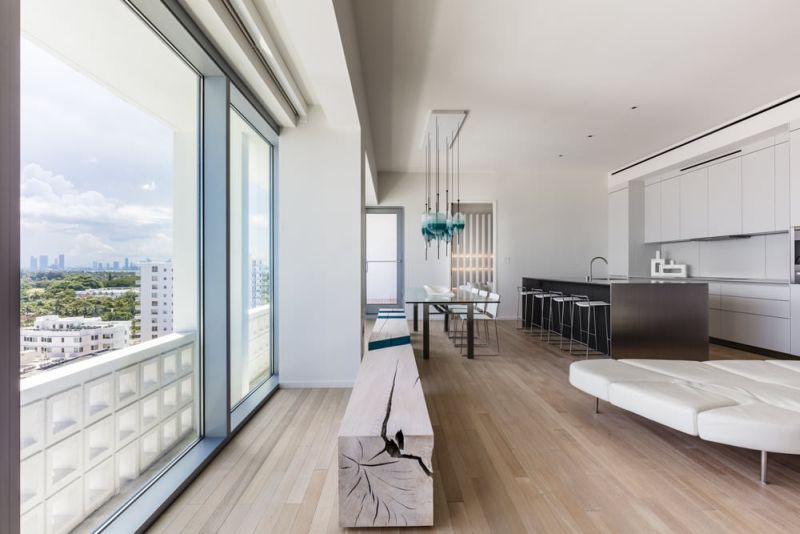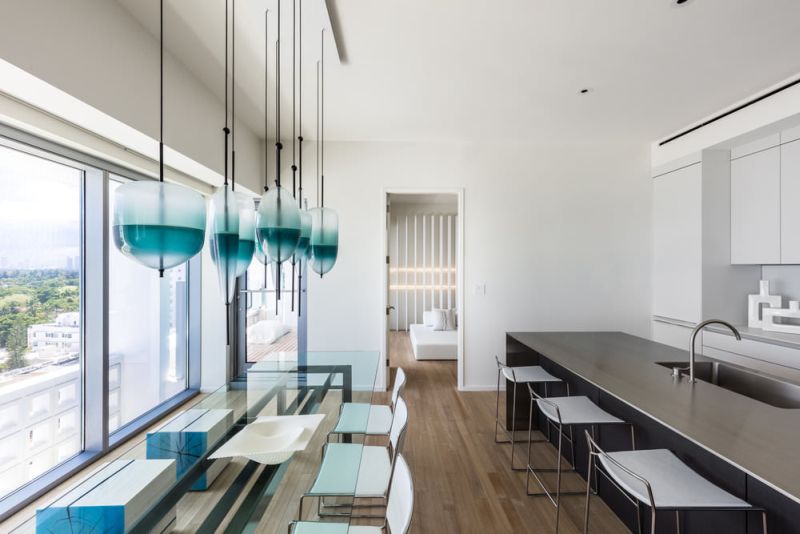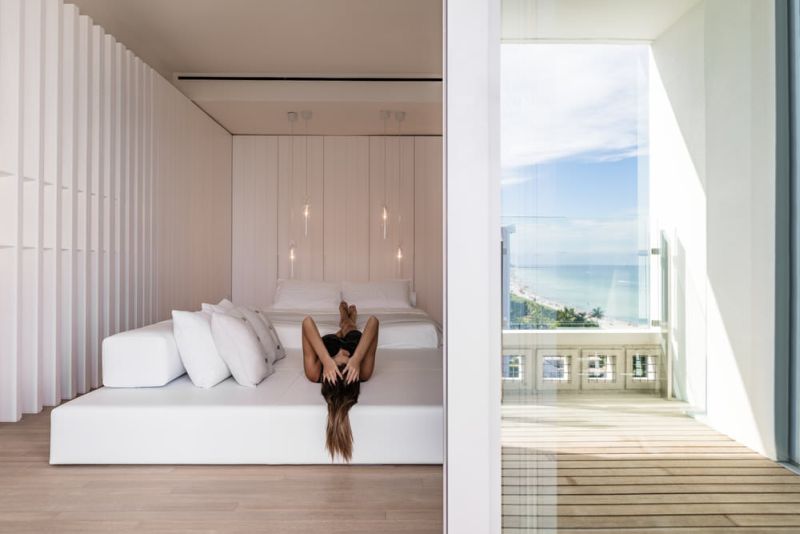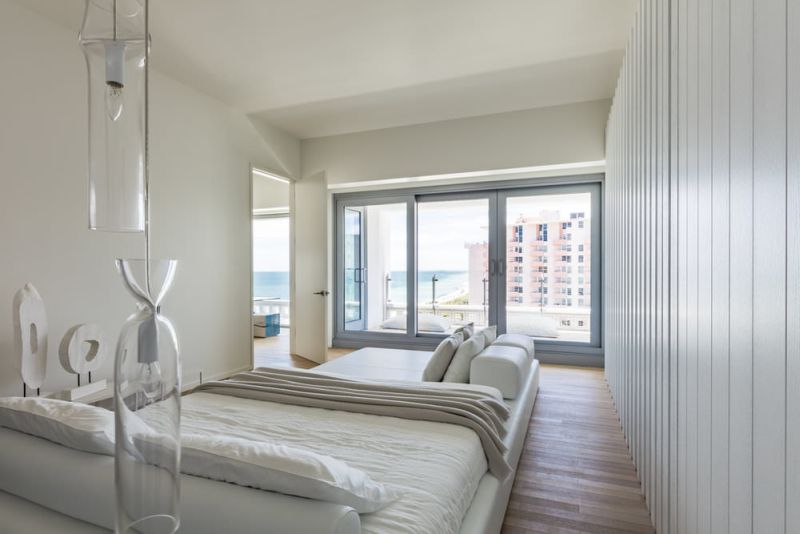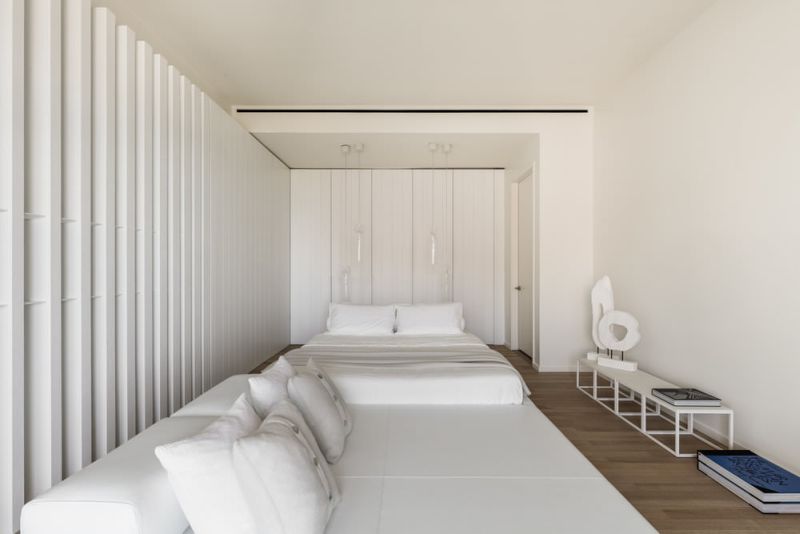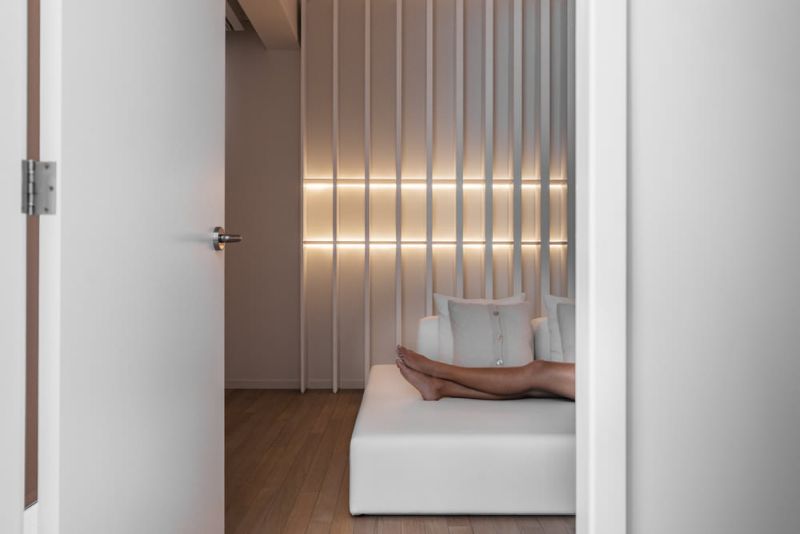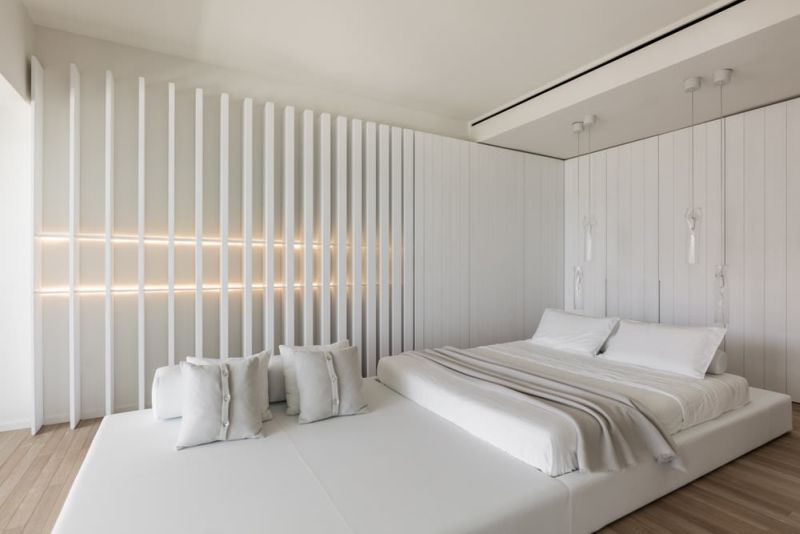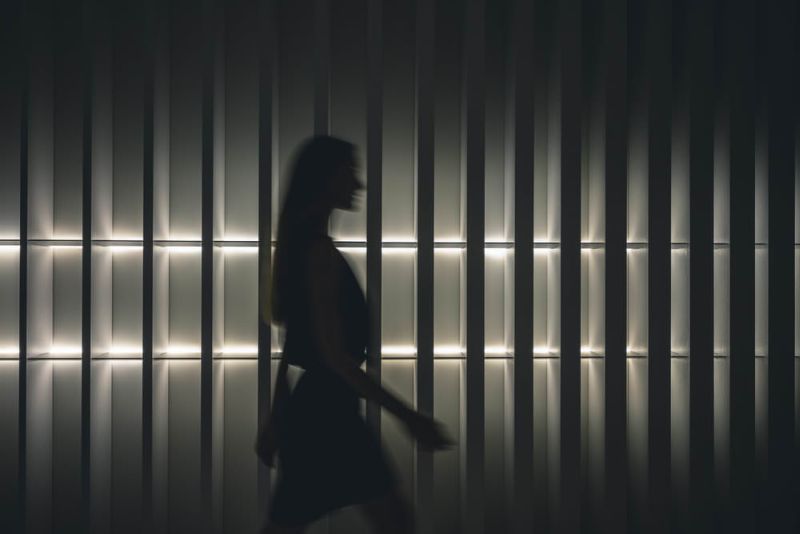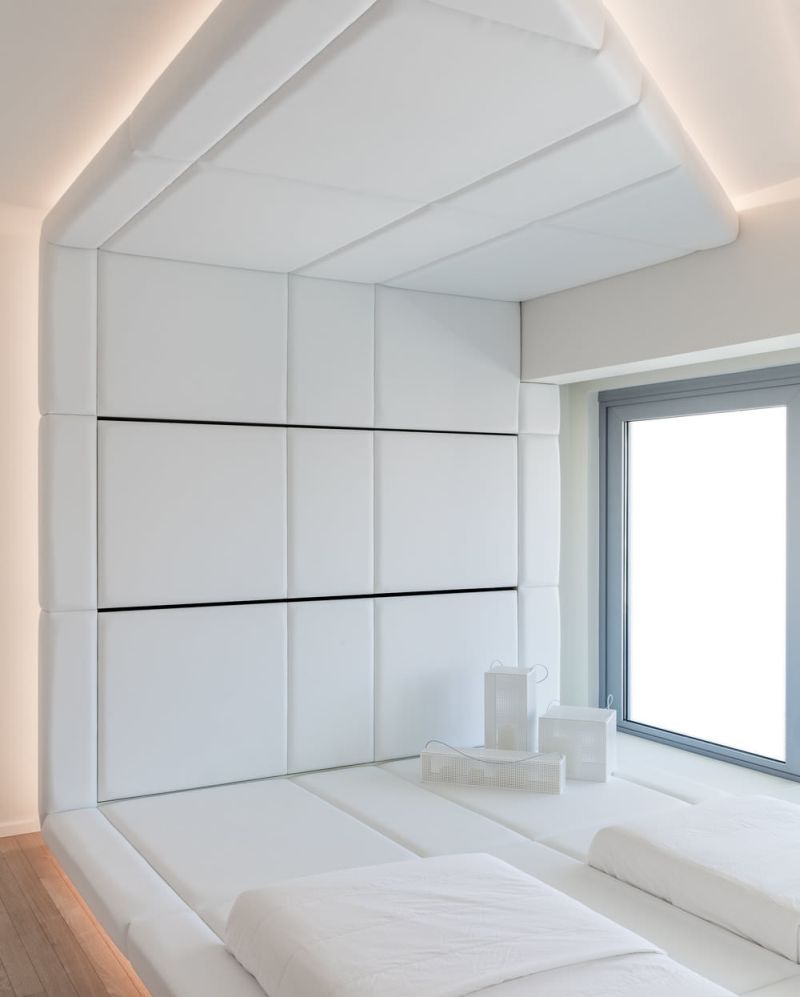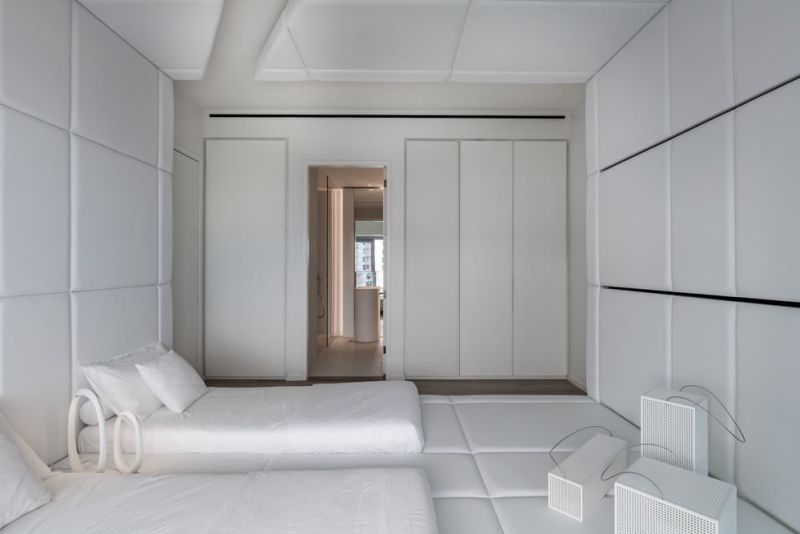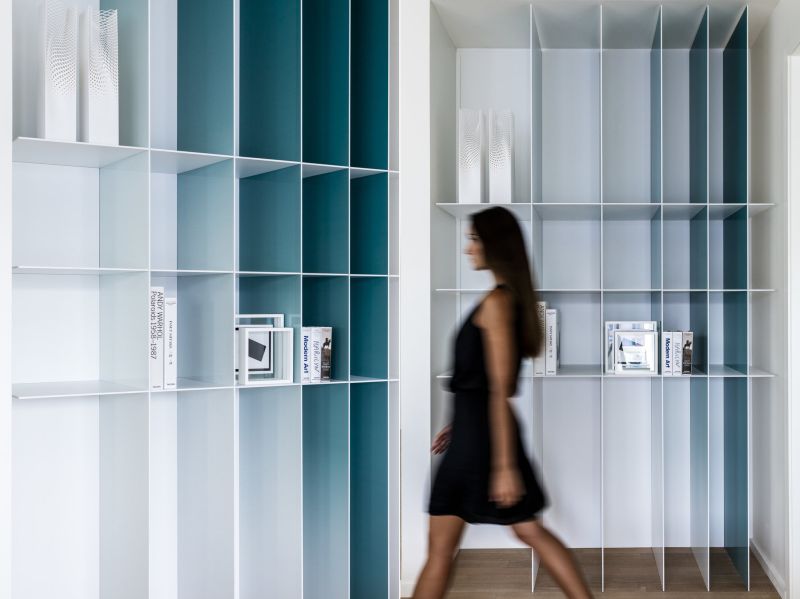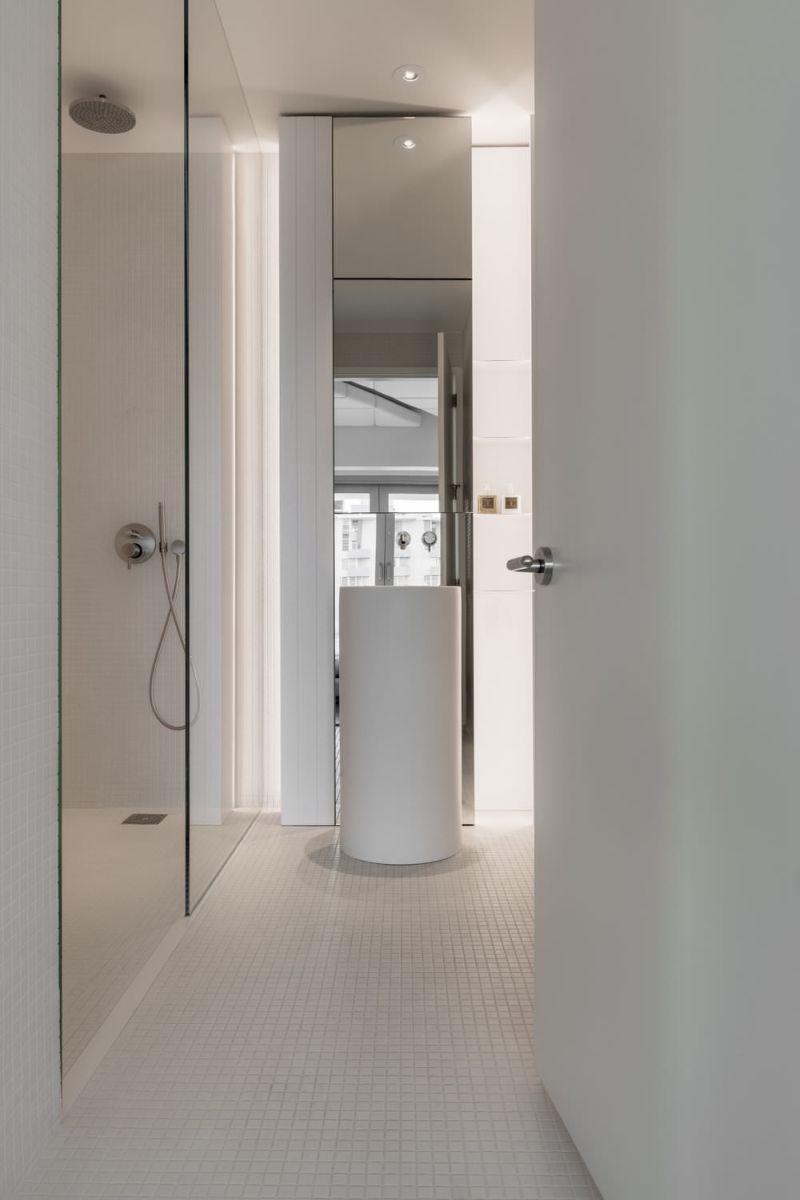 Via: Trendir / Image Credit: Kris Tumburello