The horrifying Xenomorph Queens from the Alien, Predator and Alien vs. Predator movies are irresistibly popular among people around the world. If you're a fan of these franchises, there could be nothing better for your room than the Alien queen wall lamp by Etsy shop Kreatworks. This artistic lamp is handcrafted using scrap metal and old discarded auto parts. Its pointed paws and large, elongated head with exposed jaws make it somewhat similar to the Xenomorph Queen.
The entire metal sculpture is finished in lacquer for protection from rust. It can be equipped with lighting for using as a lighted centerpiece. The lighting equipment needs to be embedded behind the round base for leaving distinctive light effects. With intricate detailing and shiny metallic surface, this lighted metal sculpture becomes an extraterrestrial artwork that draws anyone's attention.
Also Read: Aliens Warrior cookie jar keeps cowardly sweet-toothed away
It's a steampunk-styled collectible that a diehard alien fan will surely love to put in his/her home. Currently, the Alien queen wall lamp is available for about US$580 at Kreatworks, which is quite reasonable for such an incredible piece of art.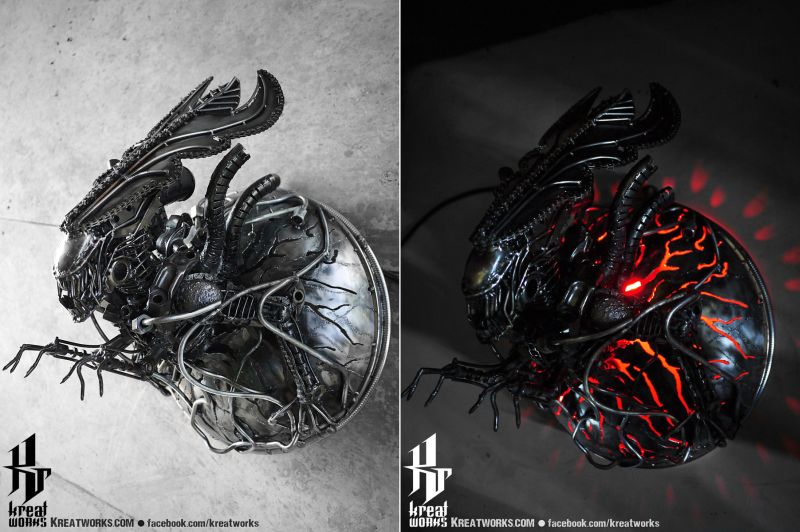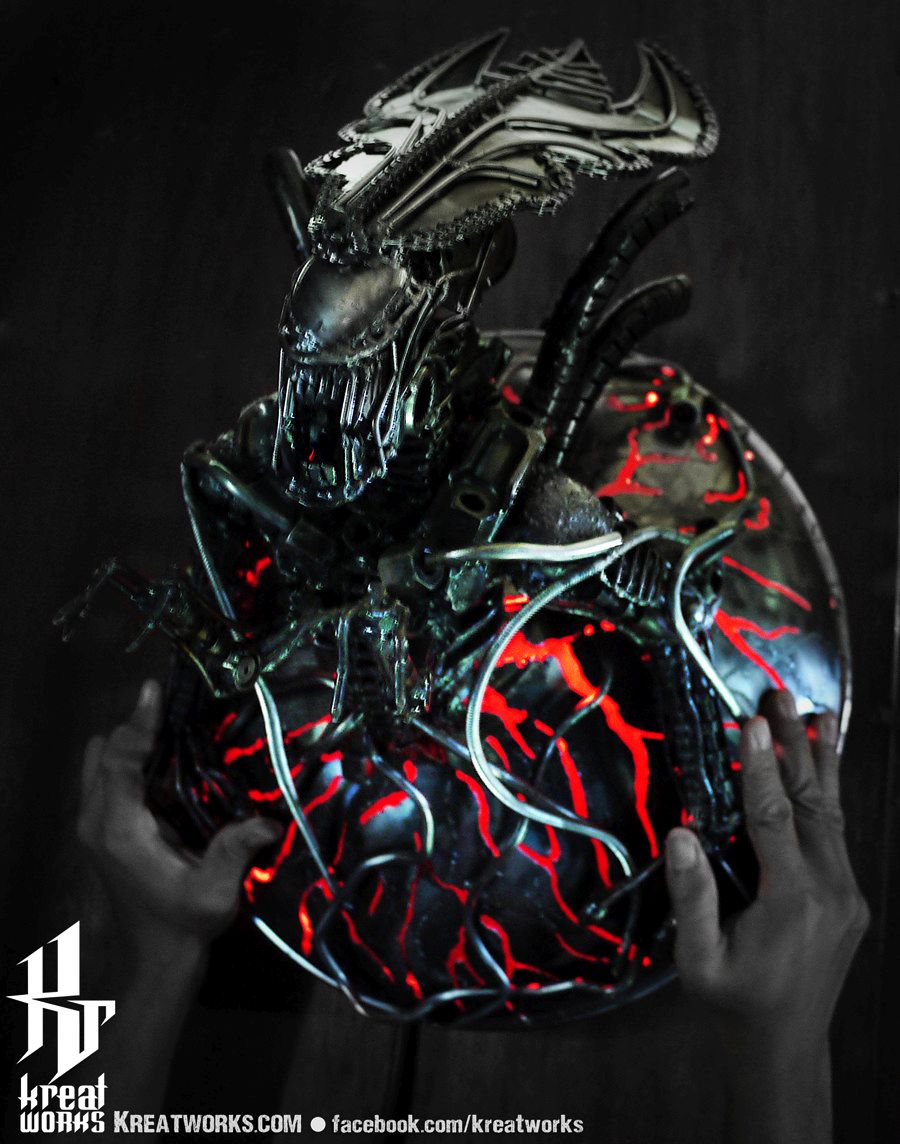 Via: GeeksAreSexy