Nassau based salt artist Allan Pachino Wallace has become a new hit on the internet because of his amazing celebrity portraits, wholly made with salt, coffee, and baking soda. World started recognizing the artist after he shared a salt portrait of actor and comedian Kevin Hart on his Facebook profile. People shared and promote his art so much on Facebook. that Kevin himself can publically congratulate Allan for his art.
The young artist is not only a master of salt art. He already has shown his versatility on Facebook and Instagram by posting pictures of his work with spray paint, water oil paint, tree leaves, cereal and sketching art.
You cannot scroll down your Facebook timeline without liking his unique talent. Along with Kevin Hart, the young artist has created amazing salt portraits of Kanye West, Steph Curry, President Obama, internet superstar cook Salt Bae and other popular celebrities. To create the portraits, Allan only sprinkles the salt on a blackboard or his living room table.
Allan says about his art working;
It was mind-blowing, I felt really blessed. I am an artist and I want other people to love my work. I love it when individuals acknowledge the work I put in. What made it overwhelming was that the subject of the piece (Kevin Hart) appreciated it as well.
Thousands of positive feedback and congratulations from all over the world motivated Allan to explore his art of creating portraits. He realized he can also achieve good results with other powdery food items like baking soda, coffee powder and curry to add a pinch of essence to his artwork.
Although, Allan is not the only artist in the world who uses salt to create portraits, but it is sure that he is one of the best in this salt sprinkling art form.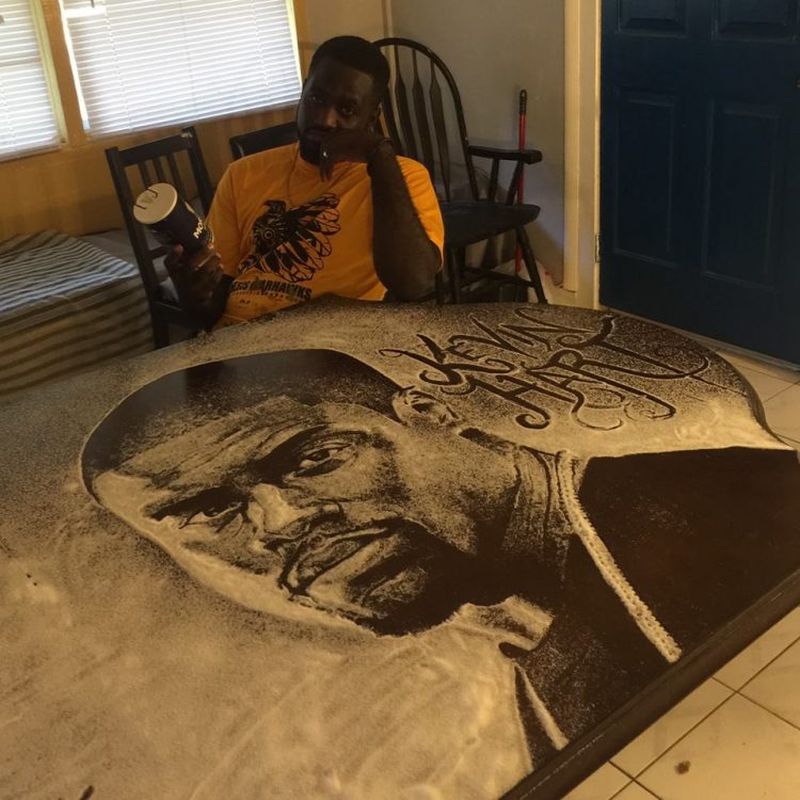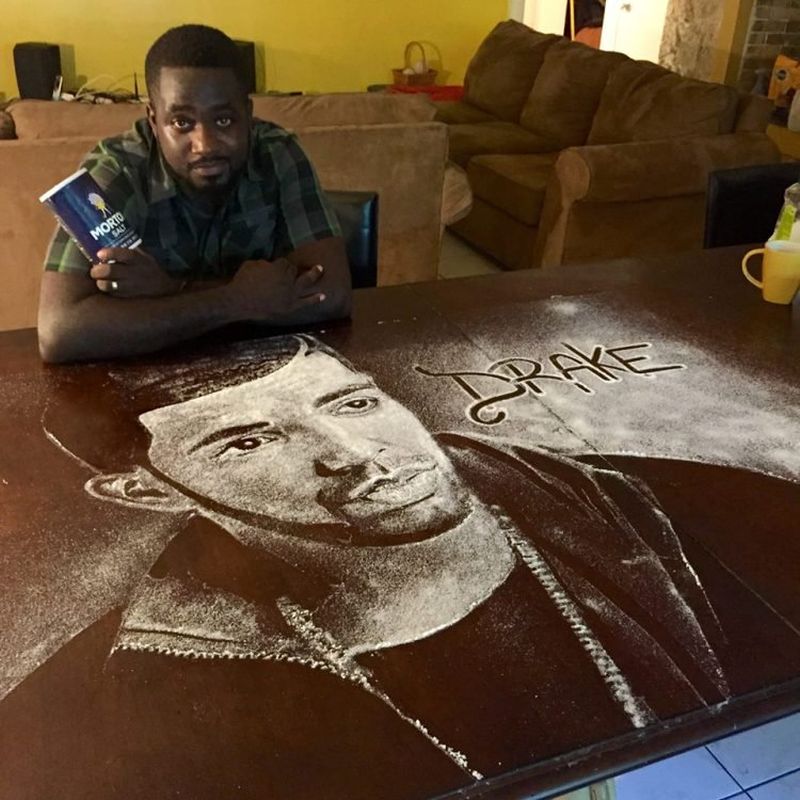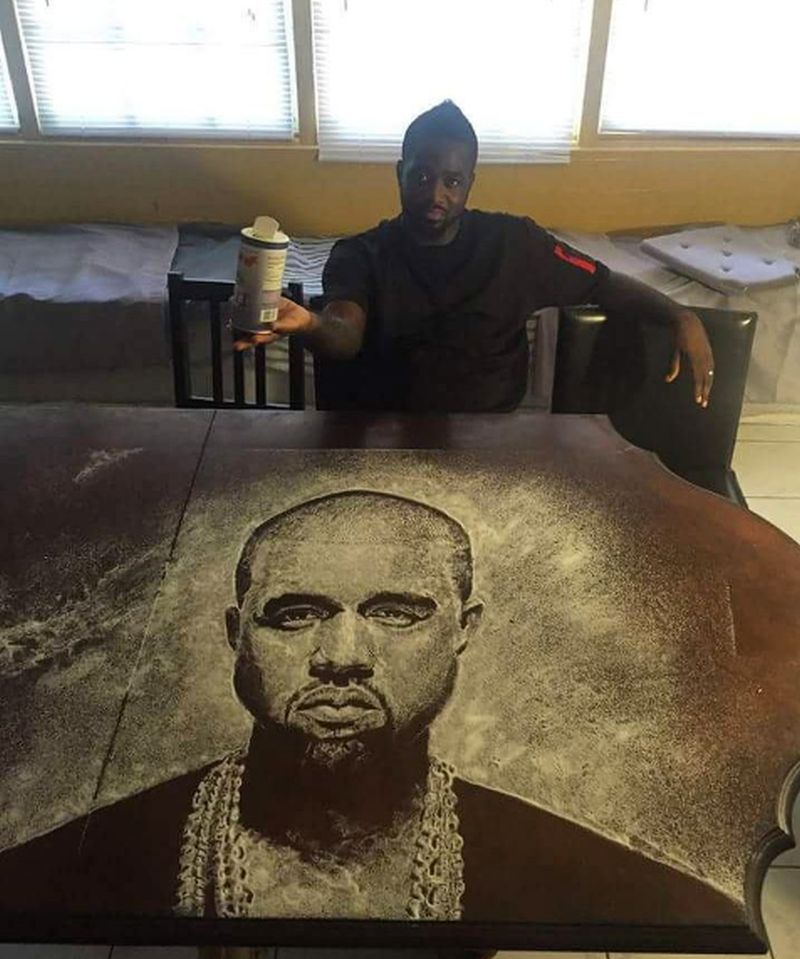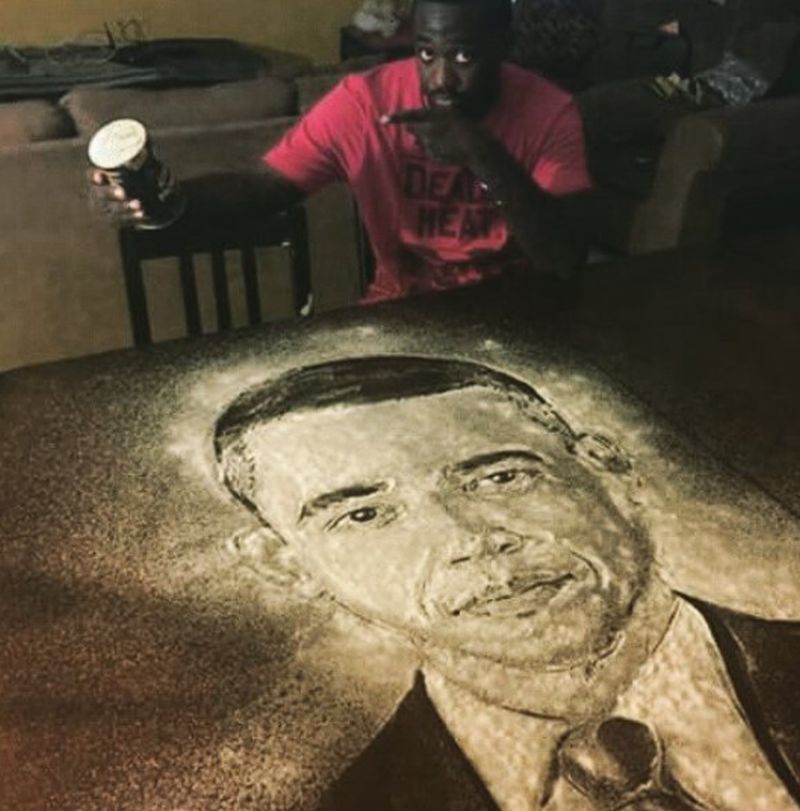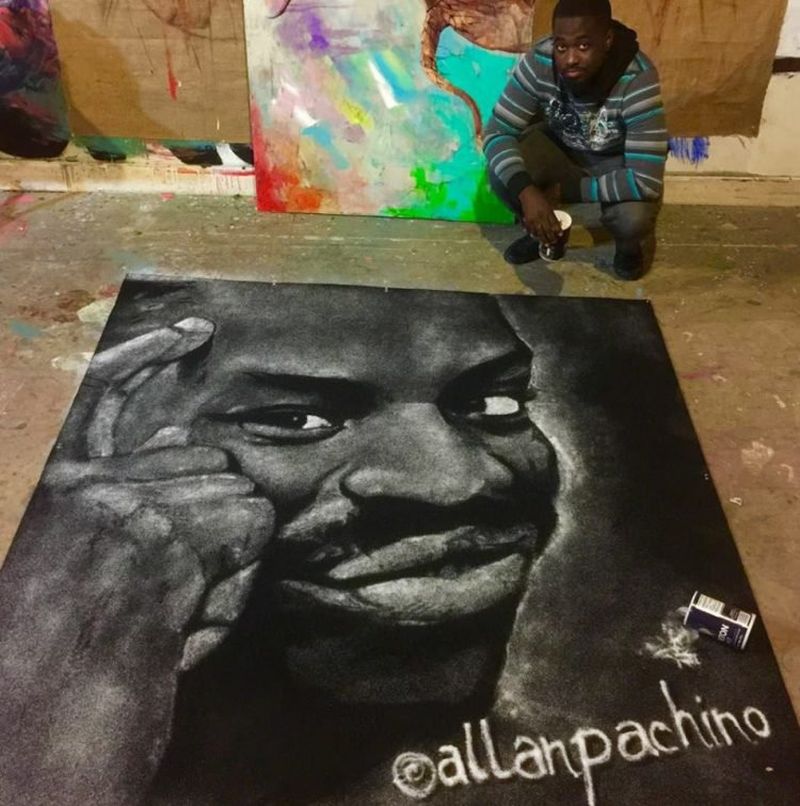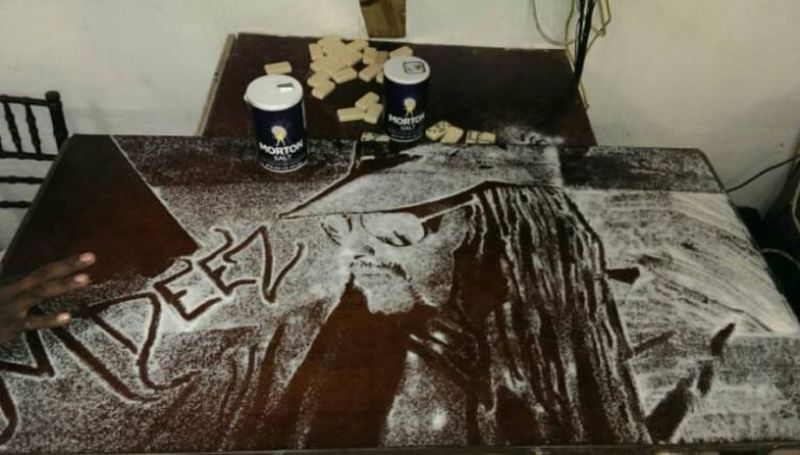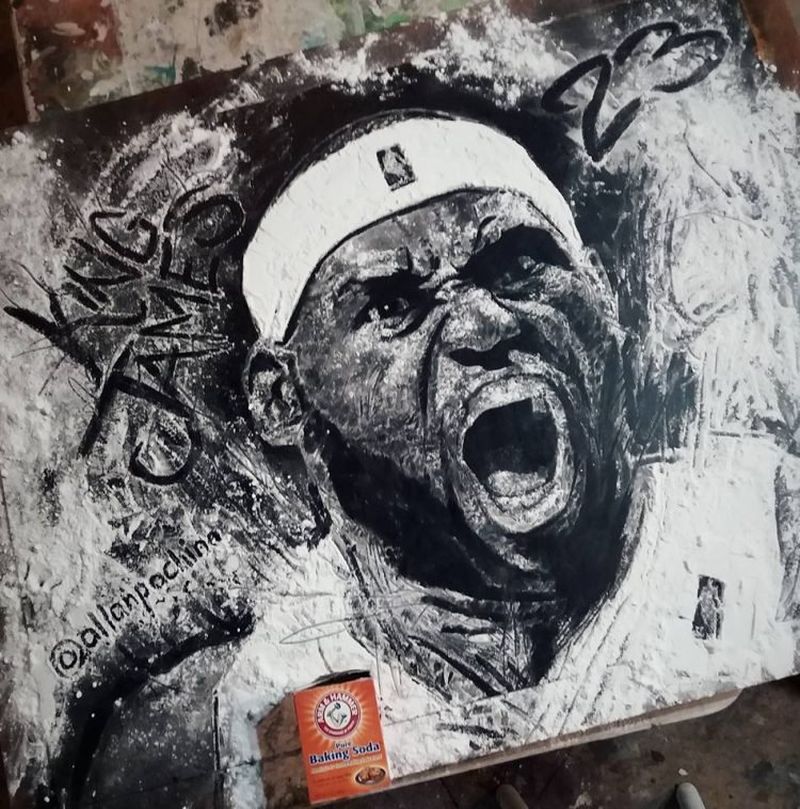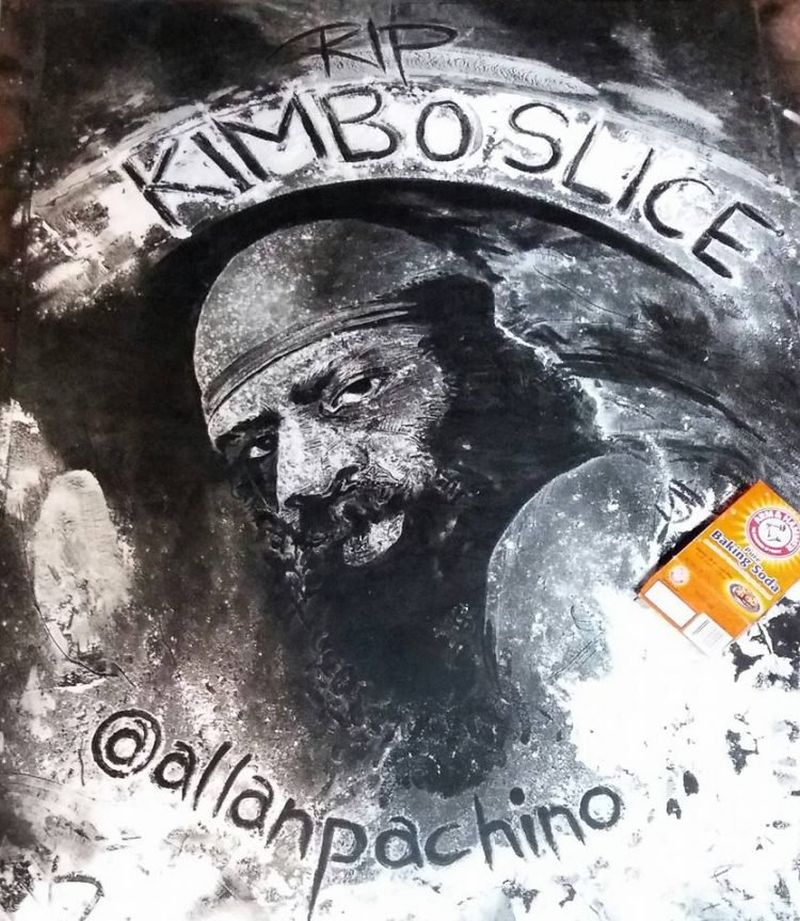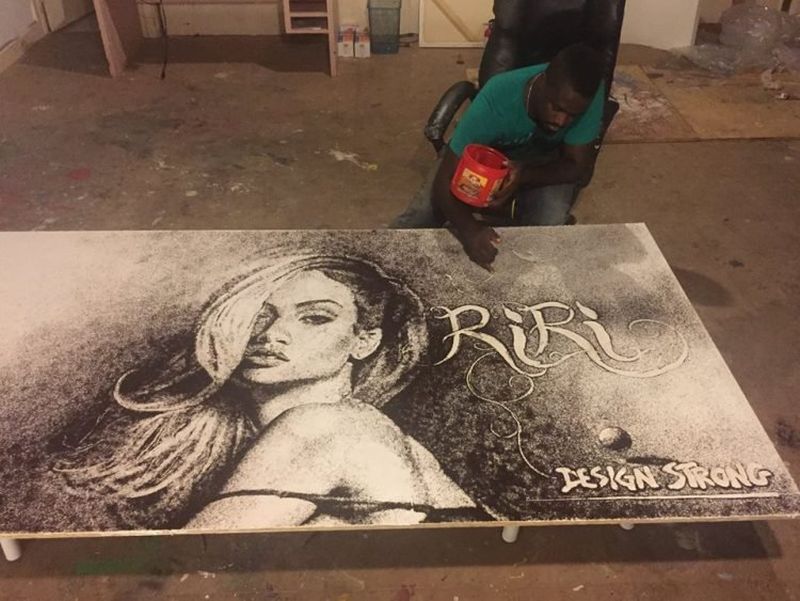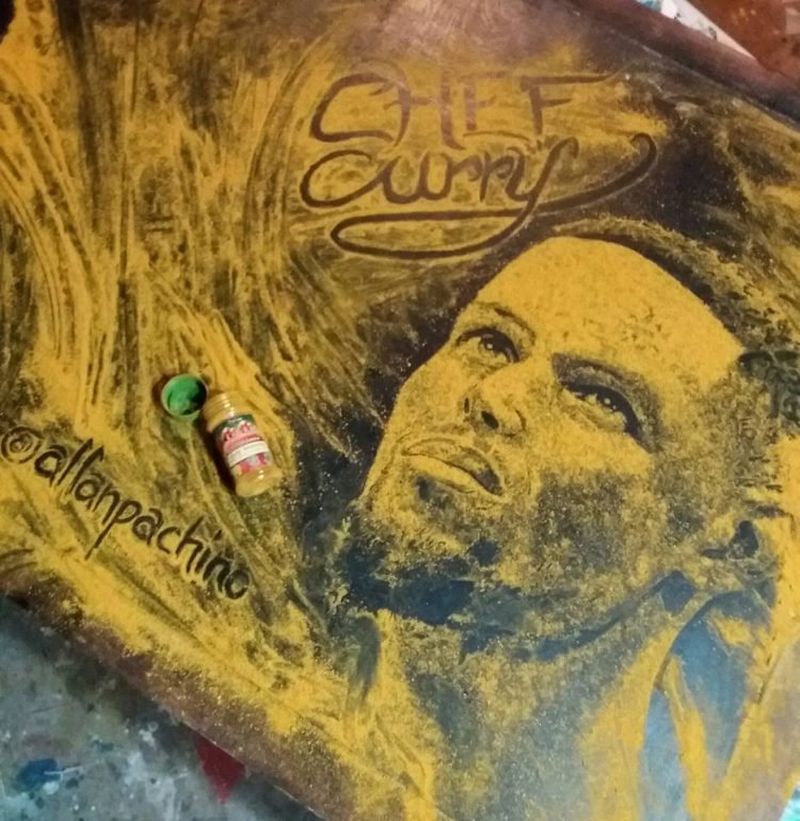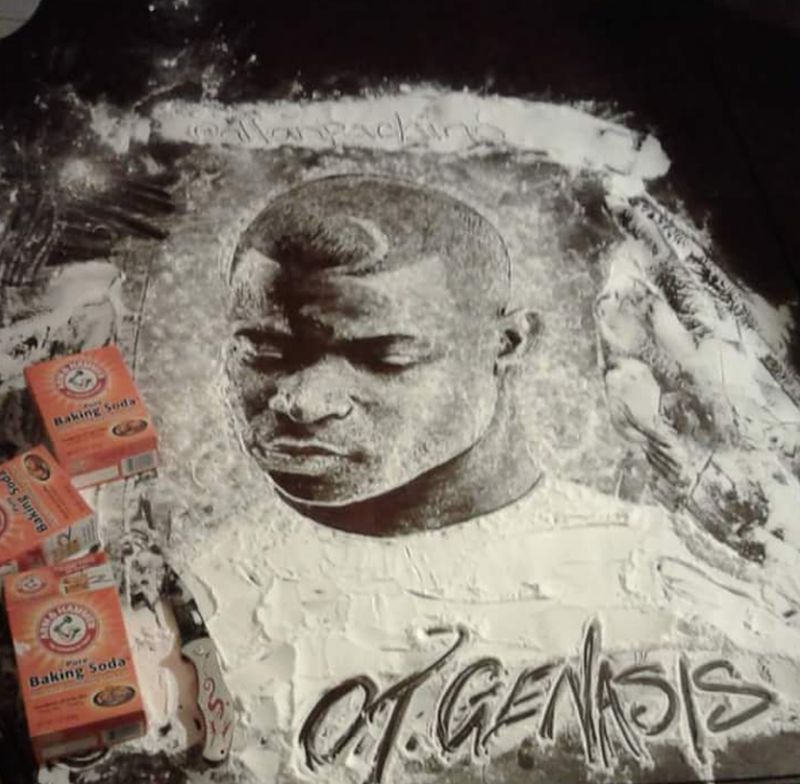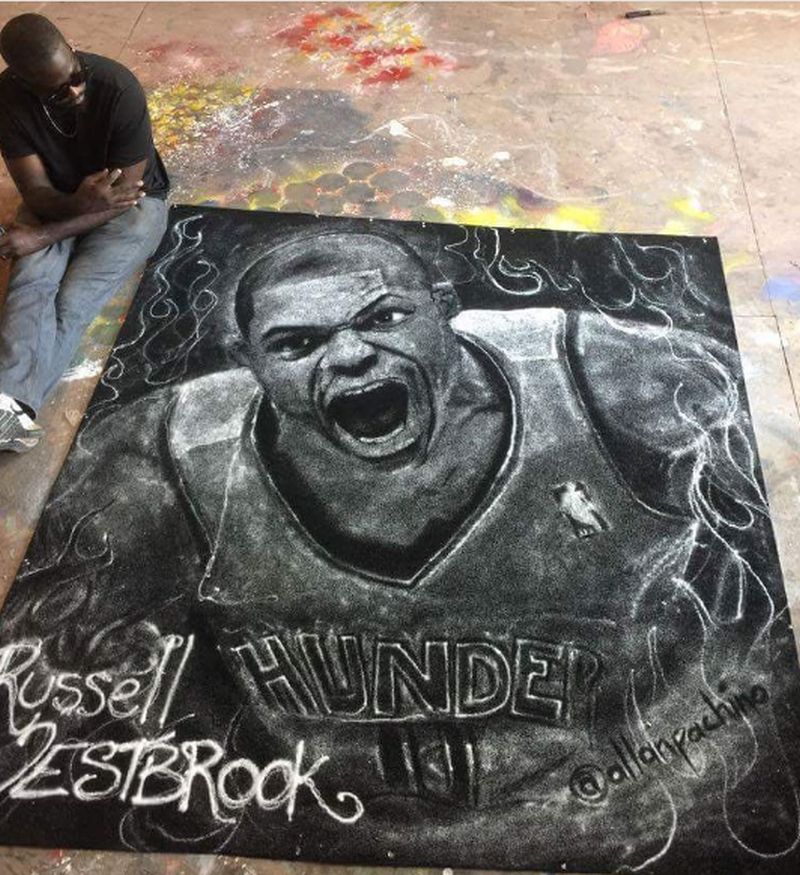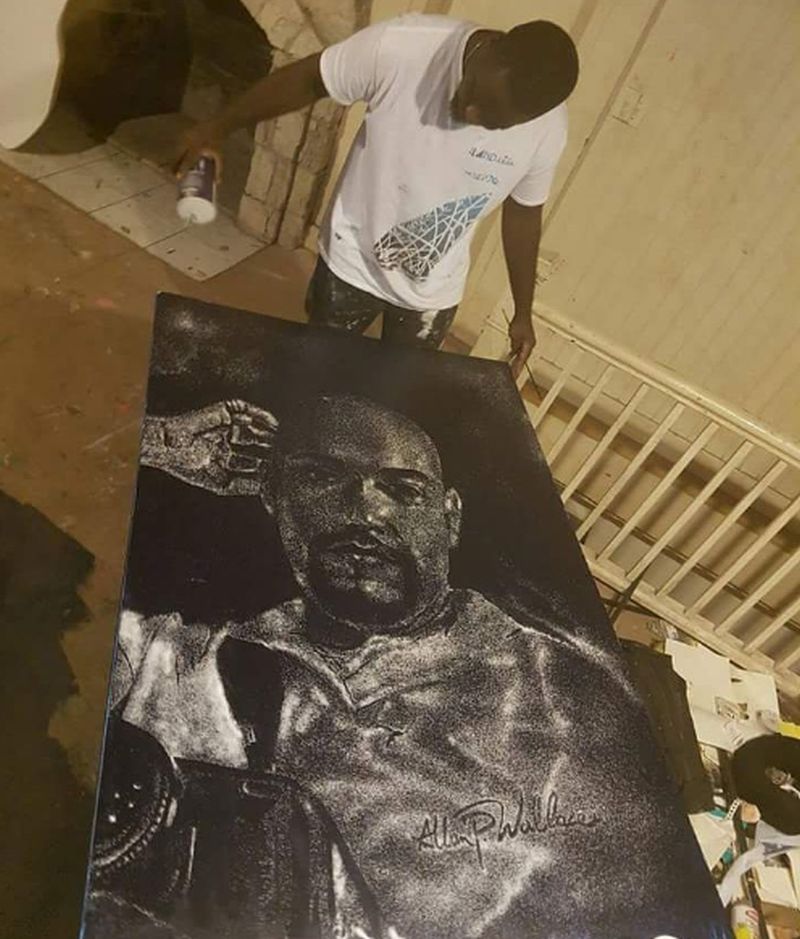 Via: OddityCentral