Looking for a kitchen island that fits perfectly into your small scullery? Well, Italian kitchen cabinet manufacturer Alpes Inox has created stylish stainless steel kitchen modules, which are not only beautiful but also space-saving for any small area. These high-end steel modules are free standing and can be altered according to your changing needs.
Their freestanding design helps you to easily fix them in any available space without need of any extra installation equipments. These units are incorporated with sink as well as ample storage cabinets to keep all your kitchenettes and tools at one place without any clutter. All you need to do is hook them to gas, water and electricity supplies, after that your cooking platform is ready to work in flow.
Furthermore, the platform's high nickel stainless steel framework gives bright and stylish appearance to your kitchen. The firm has beautifully blended vintage-styled design of the cabinets with contemporary functionalities. Each piece has great shelving below to store necessary utensils in place and these units can also be transformed as per your requirements. The worktops of these units come in variety of materials such as Corian, steel and wood. Have a look at the images given below to find out more about its aesthetics and functioning.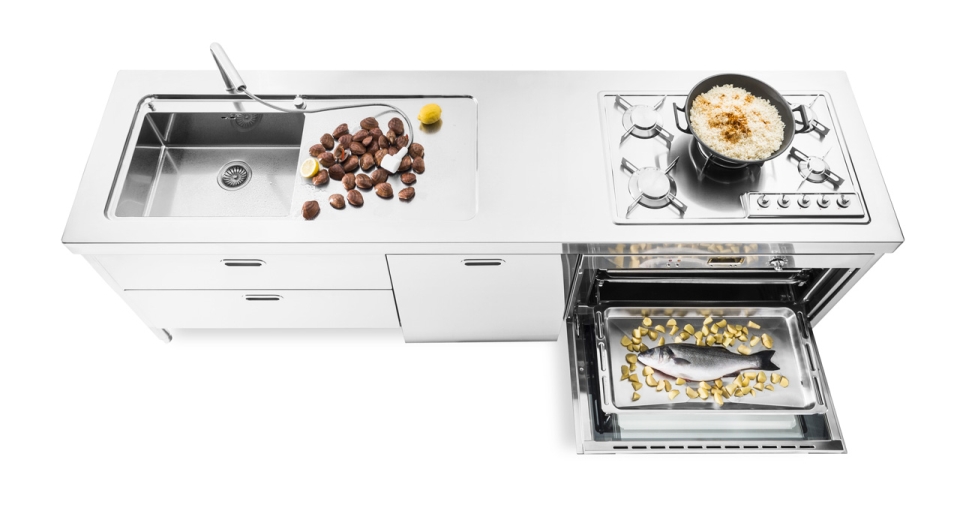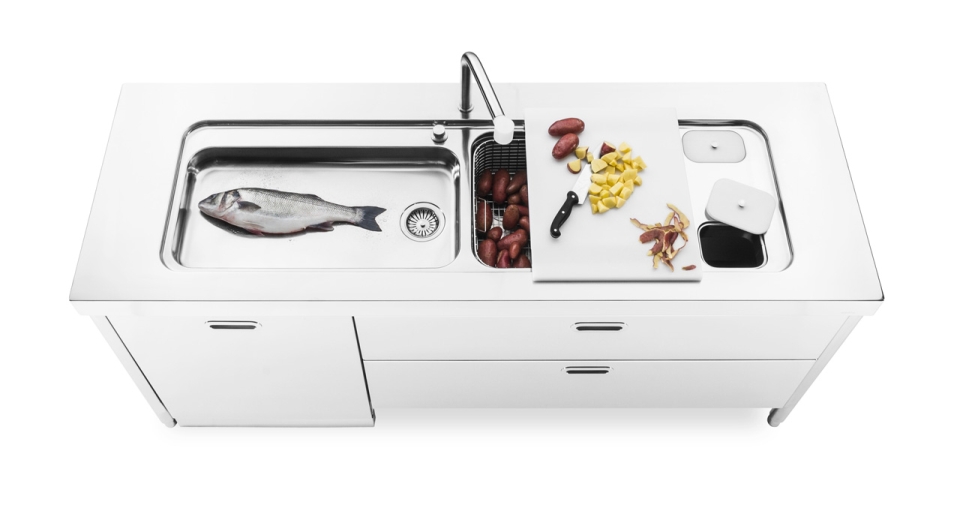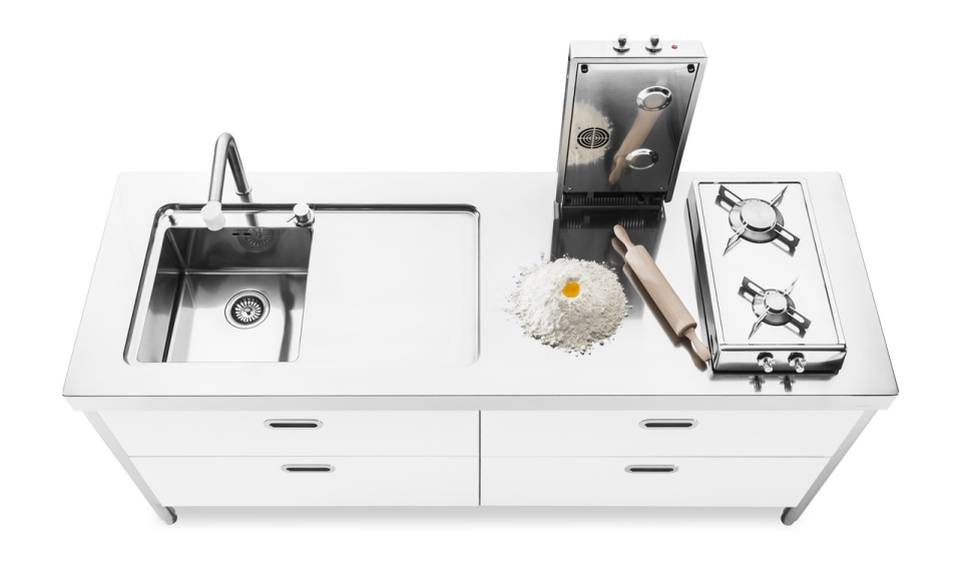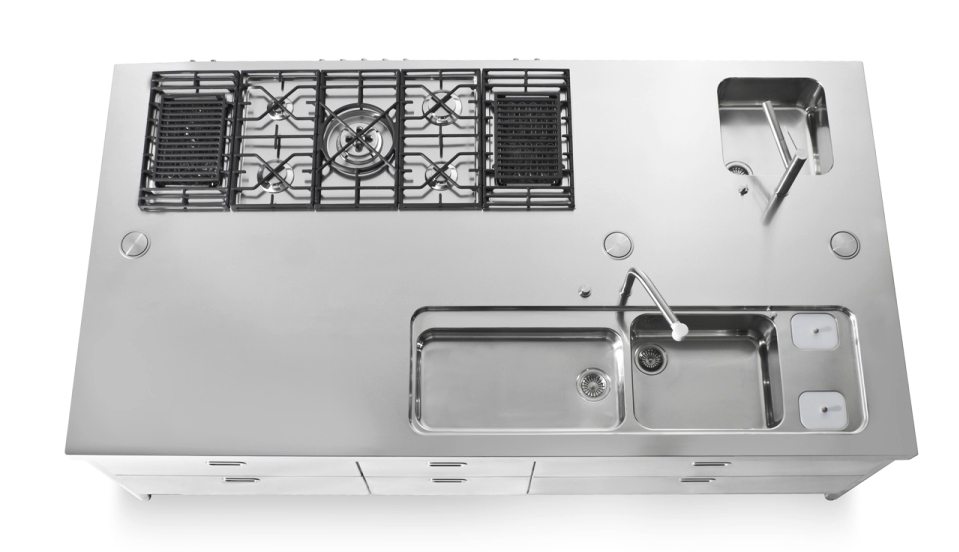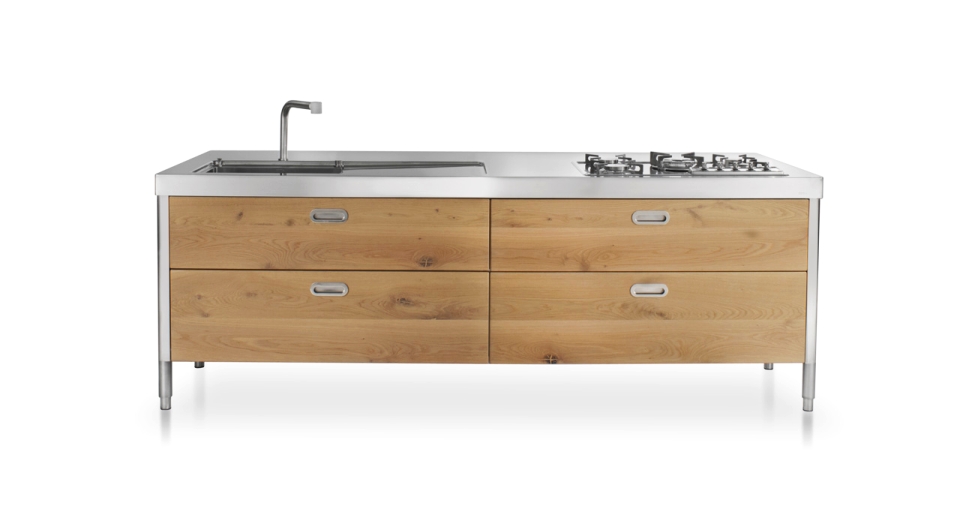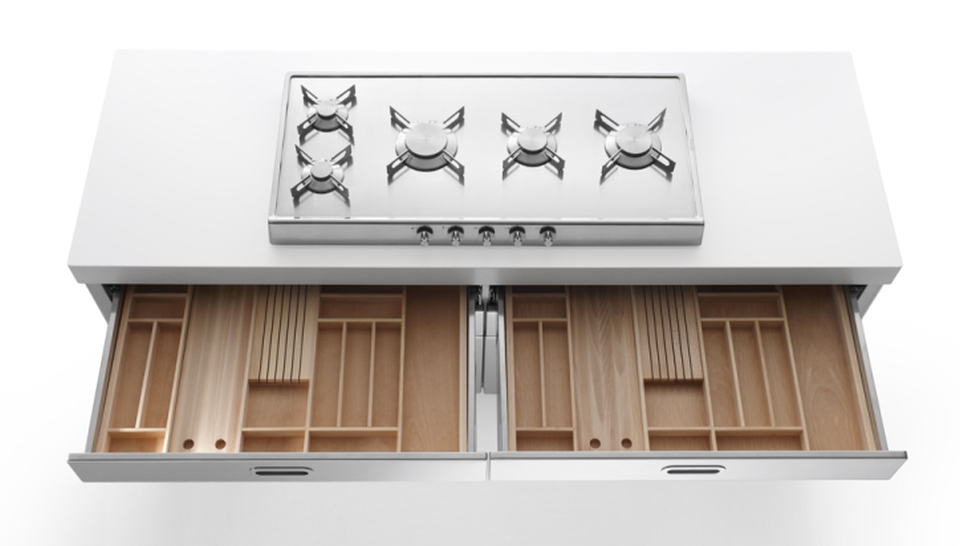 Credit: Domus