Japanese startup BRAND LABO in collaboration with the specialty aluminum brand Plan Co., Ltd. has come up with a compact fire pit that fits in the pocket for easy portability. Dubbed Alpha Bonfire, this collapsible fire pit can easily be carried for solo camping, hiking, fishing, and other casual outdoor excursions. It even comes with its own set of tiny utensils for preparing food and eating.
The Alpha Bonfire is sized to let people carry it easily and enjoy campfire just about anywhere. It collapses into a 5mm-thick unit that can easily be stored in the pocket or backpack. It includes everything needed for a campfire and also to cook food.
The collapsed fire pit kit measures just 5.8 x 2.7 x 0.2 inches, which is truly a compact size for a fire pit. It comprises 1mm thick stainless steel panels that are placed atop each other during travel and can be assembled up into a V-shaped fire bowl complete with a height-adjustable grill top.
As a cool feature, the grill top houses a series of utensils including a pair of chopsticks, a knife, fork and grill plate. Furthermore, there are side plate air holes in the shape of ALPHA BONFIRE logo to facilitate air circulation and also create a lovely visual.
Also Read: These Fire Pits by Metal Art of Wisconsin are for Jeep Fans
Though its size is small but outdoor enthusiasts would surely like the point that it can be collapsed into a smartphone-sized unit for easy carrying. The startup is currently running an Indiegogo crowd-funding campaign to raise funds for the ALPHA BONFIRE portable fire pit. You can back the project for a minimum of ¥8,840 (approx. $82) to make this camping gear a reality.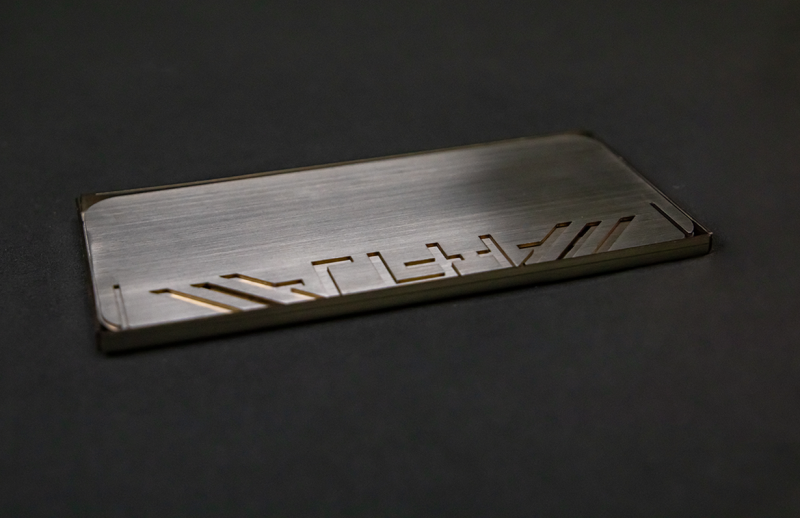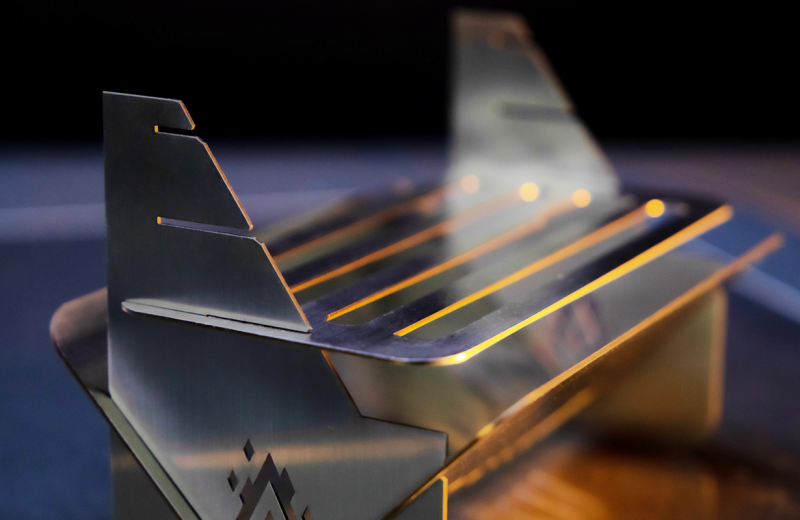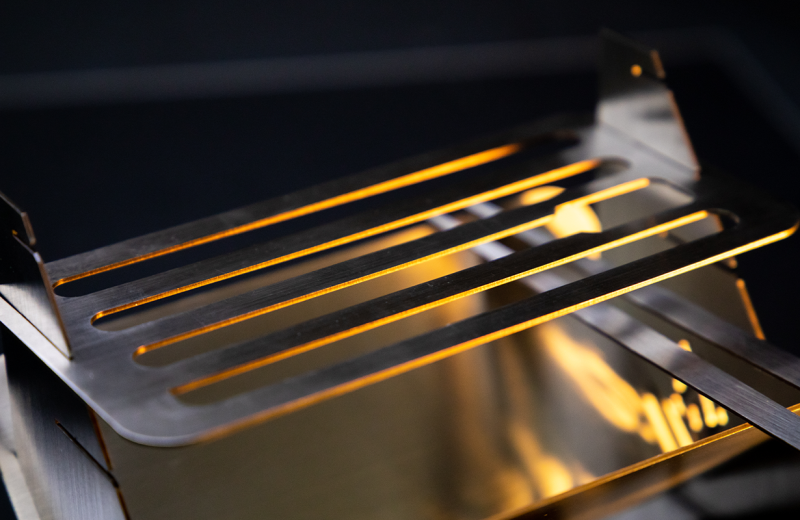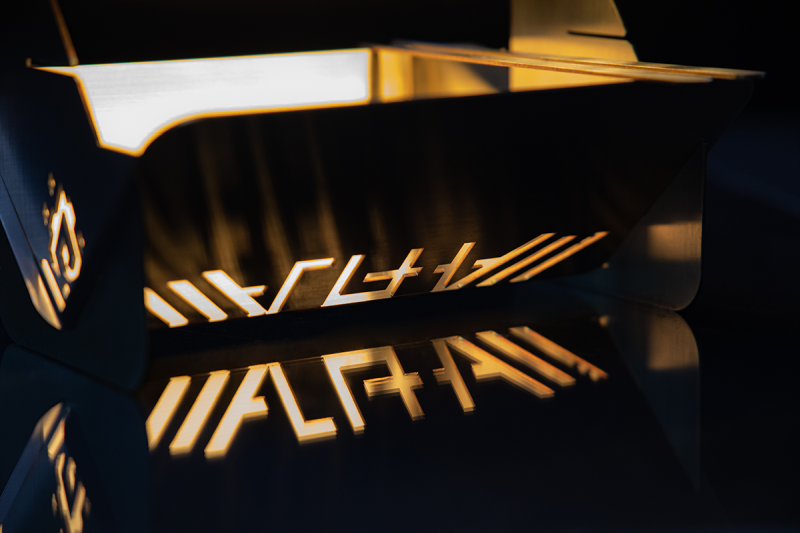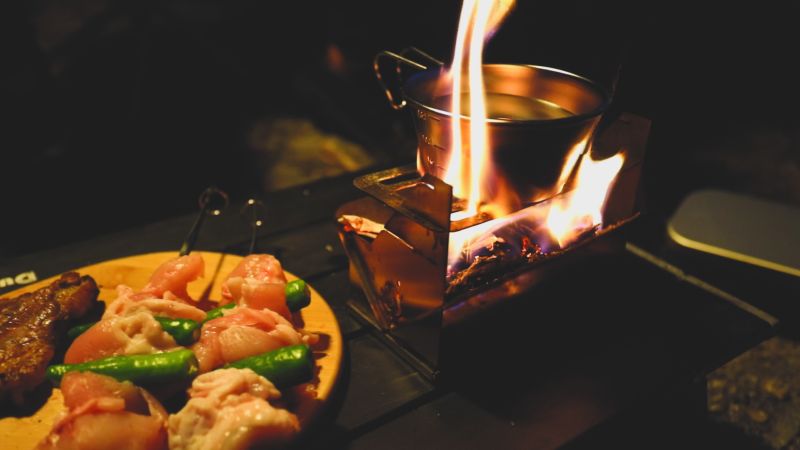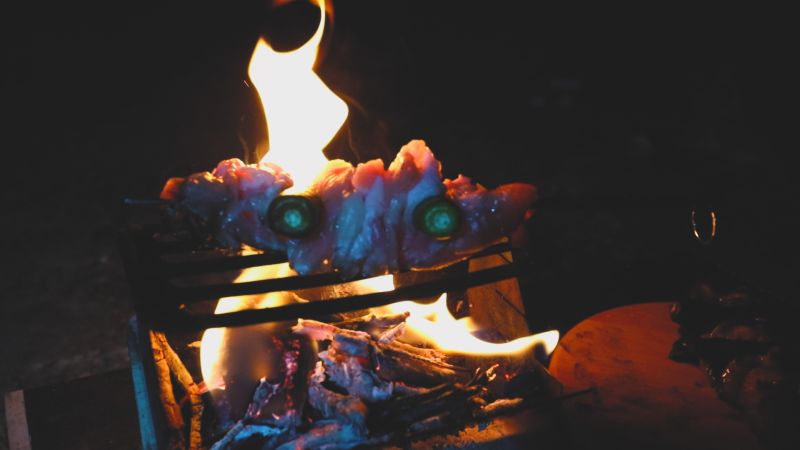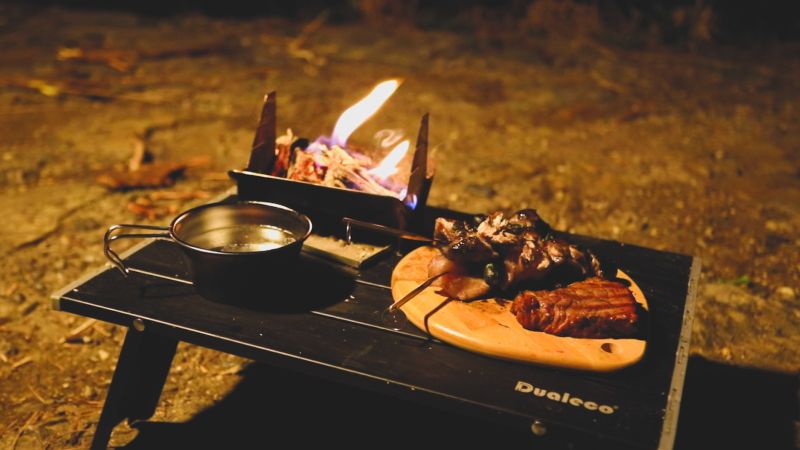 Via: NewAtlas