Department of Architecture and Design at the Politecnico di Torino, Italy has constructed the triangular Alpine Refuge ski lodge that is inspired by original design of 70's Italian architect Carlo Mollino. The eco-friendly A-frame house is located at an altitude of 2,100-meters in the Weissmatten skiing area of the Aosta Valley. The A-frame cabin seems beautifully rising in middle of a calm mountain landscape that inspired its original architect.
It is an off-grid living space that comprises of three levels, which includes living area, dining area, kitchen, bathroom and small ski-deposit space on the first floor, two bedrooms and bathroom on the second floor. However, the third floor also contains two bedrooms along with ample closet space. The energy-efficient cabin brilliantly meet standards established by ClimateHouse, and even houses a special waste water recovery system.
The entire wooden cabin is raised off the ground due to wooden truss system and concrete blocks, without any negative impact on the natural surroundings. This stunning ski lodge is a comfortable resting place for adventure junkies to explore snowy mountain ranges, whilst enjoying a cozy housing. Have a look at the images given below to view various angles of its triangular design.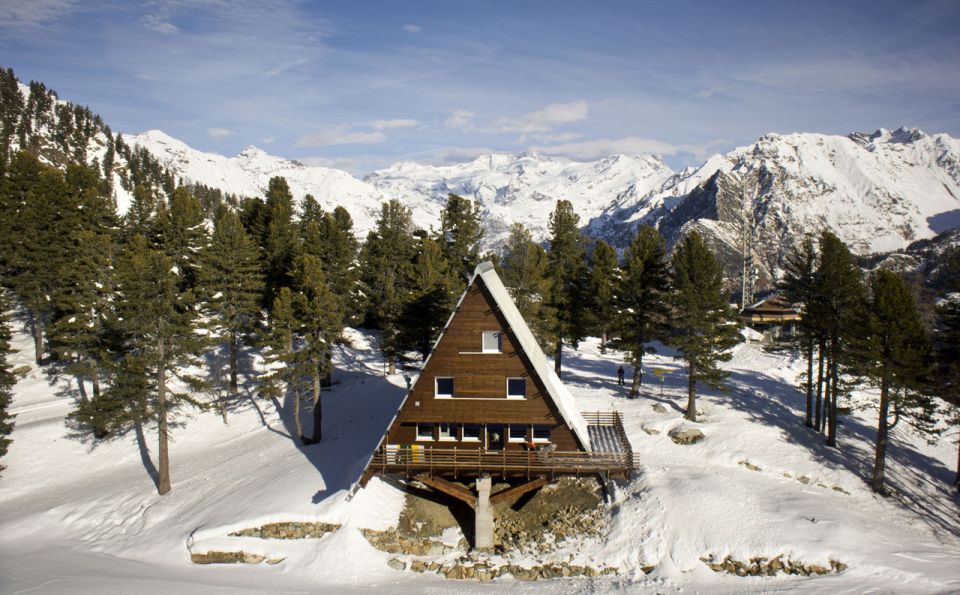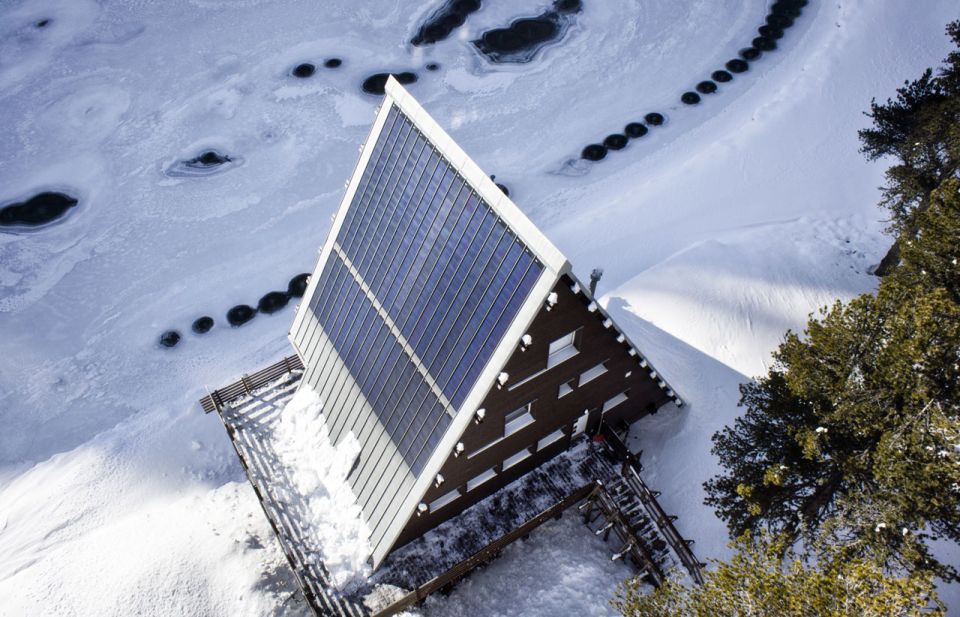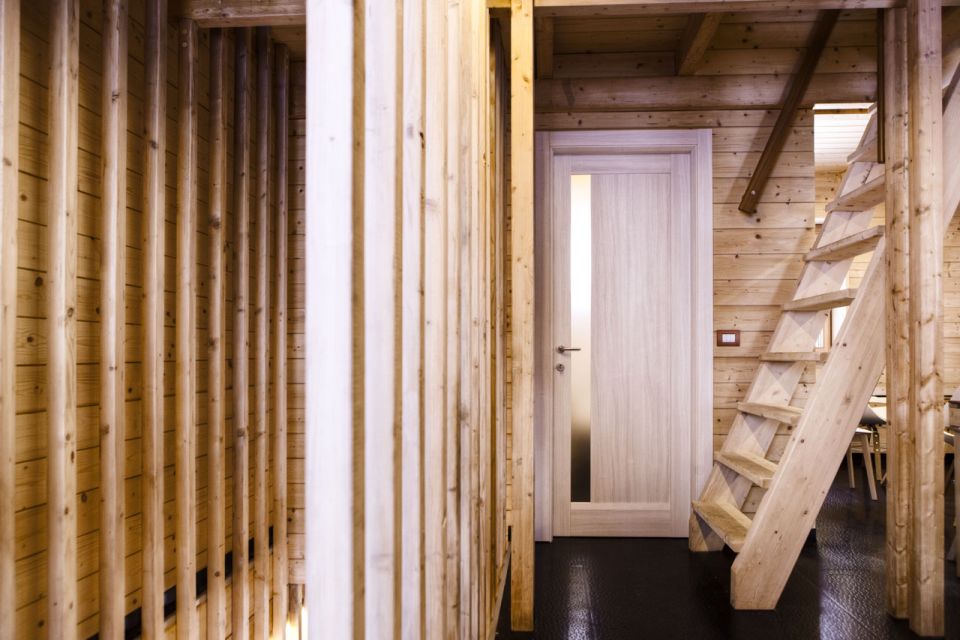 Credit: Domus