Belgian brand Mathy by Bols commissioned renowned Belgian designer Pierre-Emmanuel Vandeputte to create a masterpiece for kids' bedroom. Dubbed Altezza, this children's furniture effortlessly combines sleeping area and play area to make kids room fun than imagined before.
This airy kids' bunk bed has been designed to evolve with the growing child's needs. When the day comes to clean up the old toys of toddlers, teenagers can upgrade this bed into a functional bed that can be adjusted to their personal needs. It is like a bare canvas that an individual can paint with their own imagination and creativity.
This bed-cum-play area is made from solid pinewood frame and includes four stairs and three stretches of Batyline fabric. The fabric area can be used for playing in the daytime and at night this space can be converted into a comfortable bed using a few wooden slats. The four stairs on each corner are for climbing up to the second bed that's more suitable for teenagers than younger kids.
This furniture incorporates the philosophy of teaching Montessori to an intimate space, where the young and developing minds can forge a strong imagination for building a better foundation for the future. Therefore, this single piece of furniture offers multiple universes, each reflecting a different stage.
Also Read: Coolest Bunk Beds out There
Talking about this multipurpose furniture, Pierre-Emmanuel Vandeputte said,
Any child can claim Altezza as their own to feel like royalty. Adults will look at them with nostalgic envy, remembering a time when they could also climb the branches of a million different fantasies. Meanwhile, your children will understand with enthusiasm what is just the beginning of an adventure. For each ascent, the unconscious mind spins a new story.
Although there is no word on its pricing, for now, you can find out more about the Altezza on Mathy by Bols website. The versatile bunk bed and play area was on show at the FuoriSalone in the framework of the Milan Design Week 2019.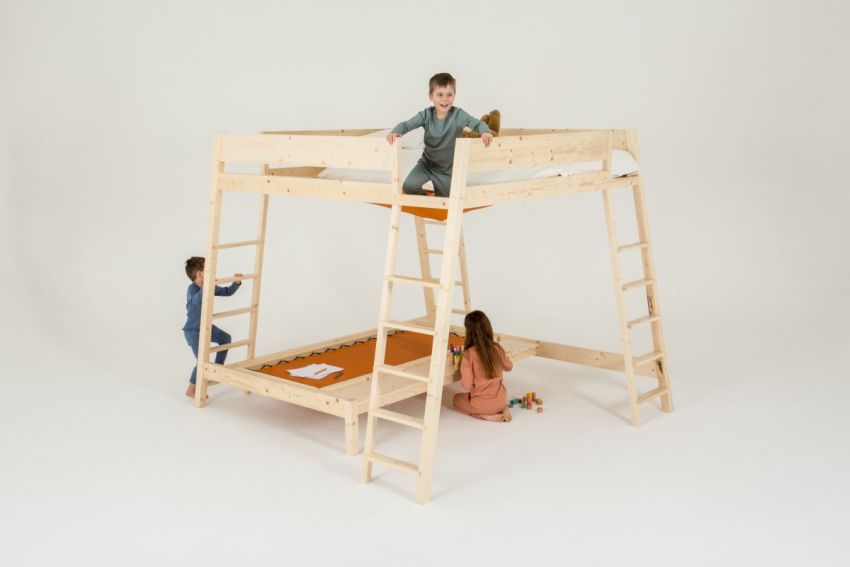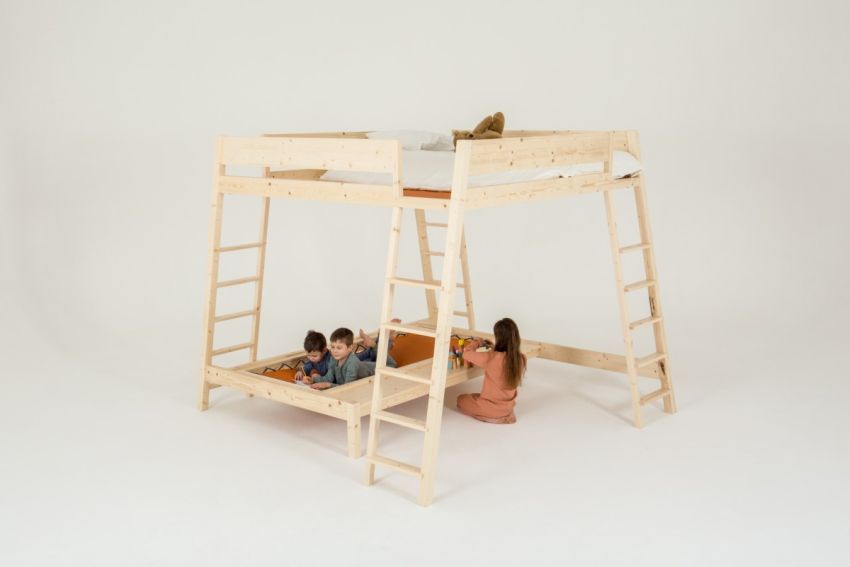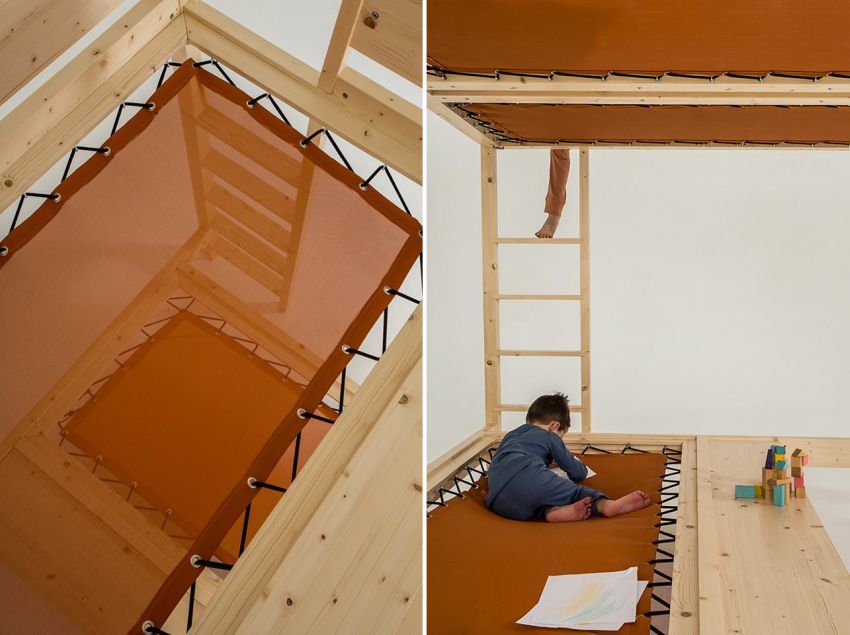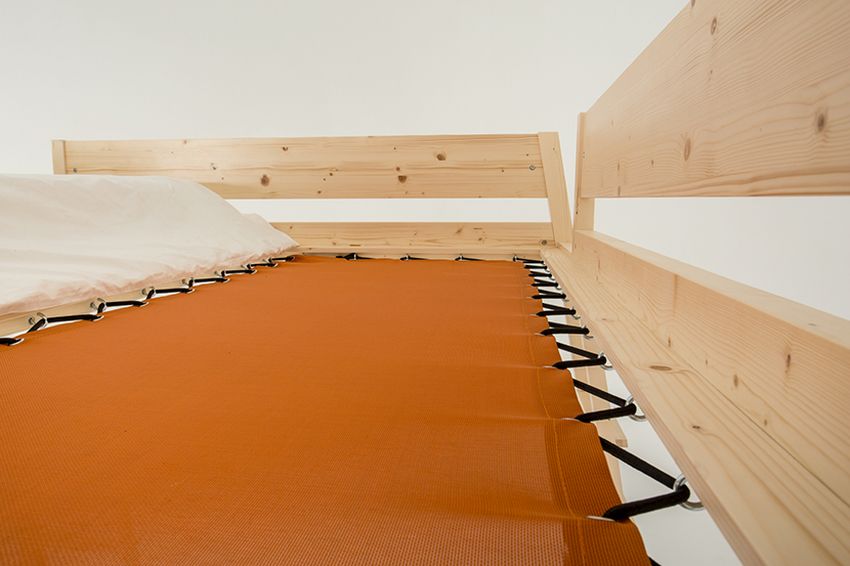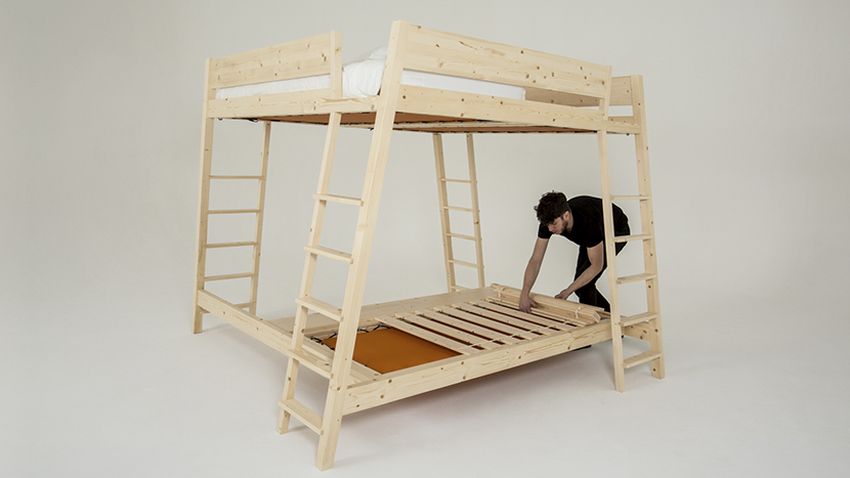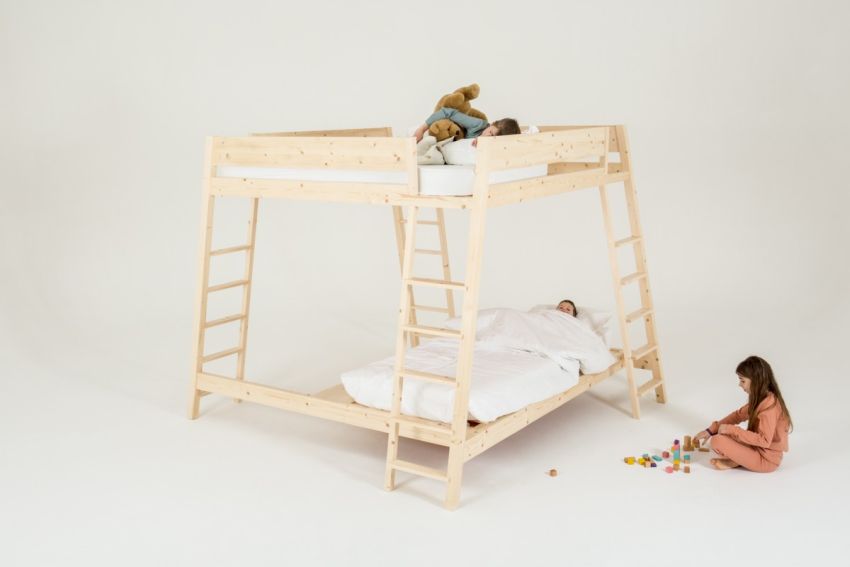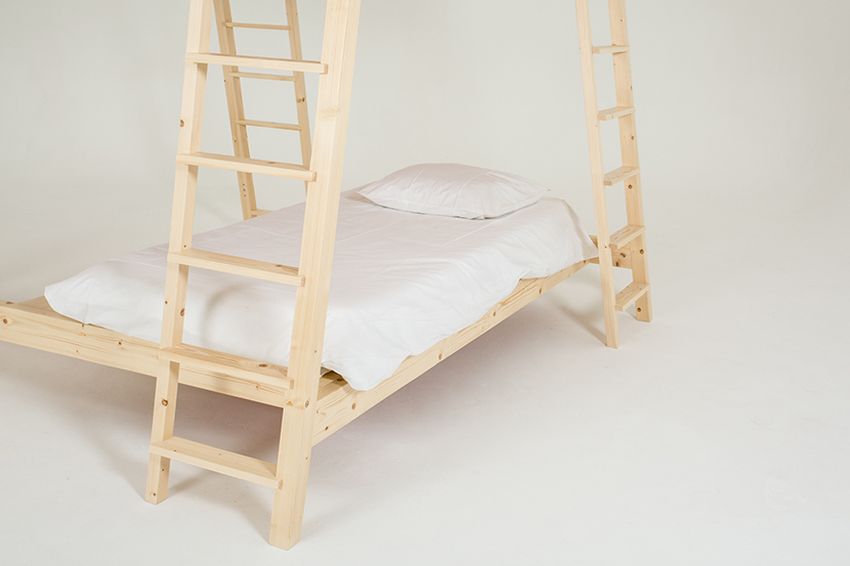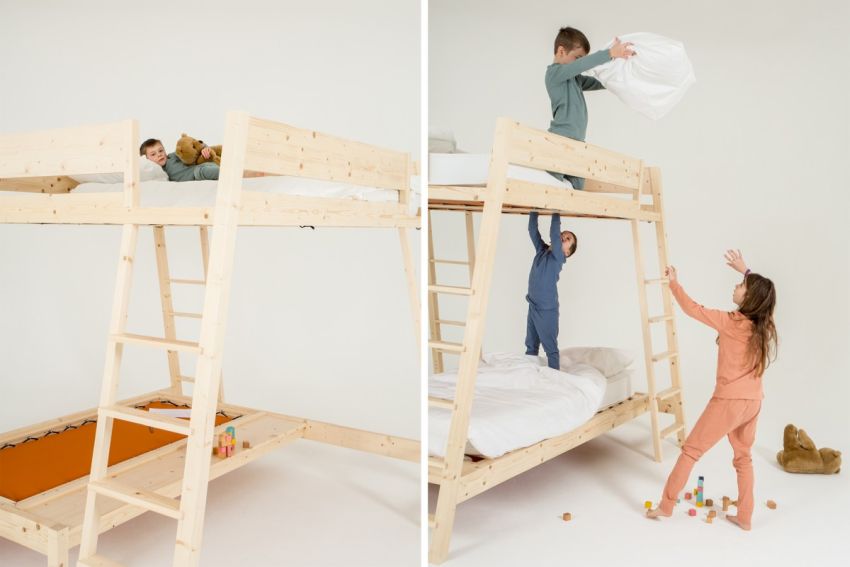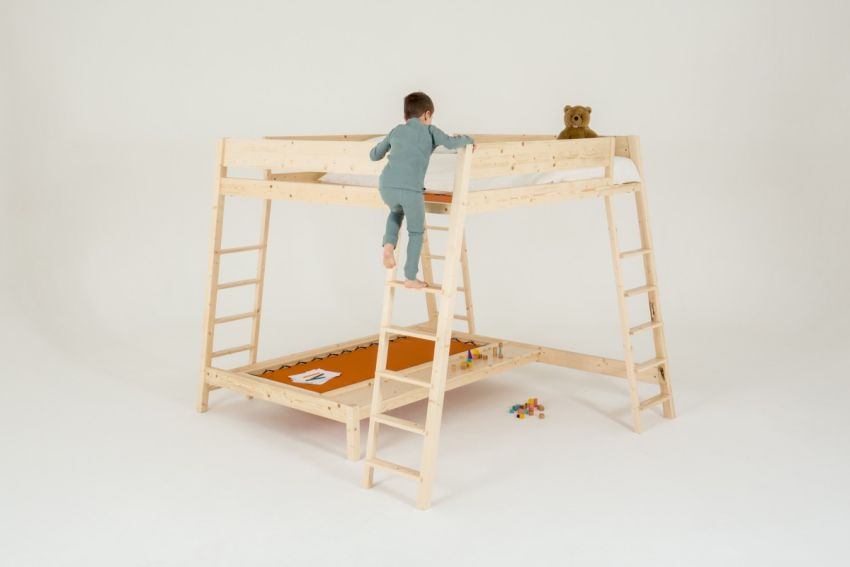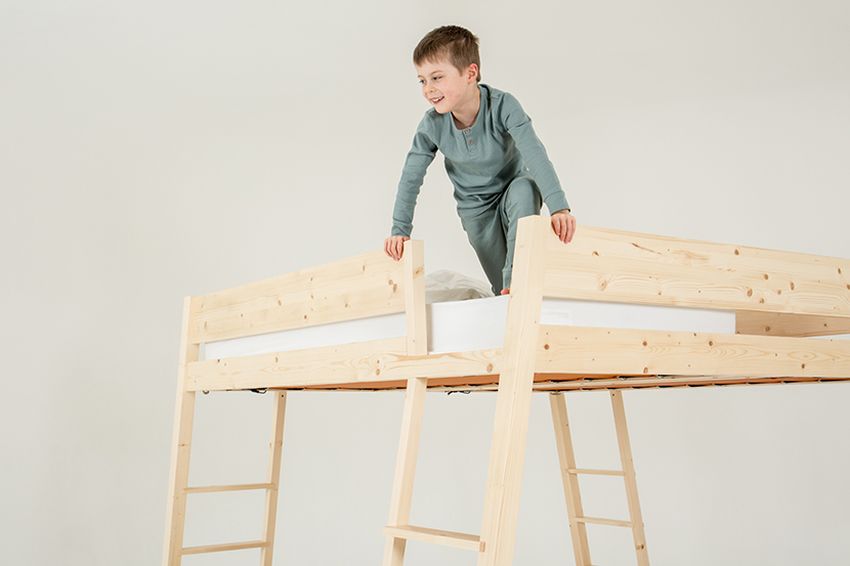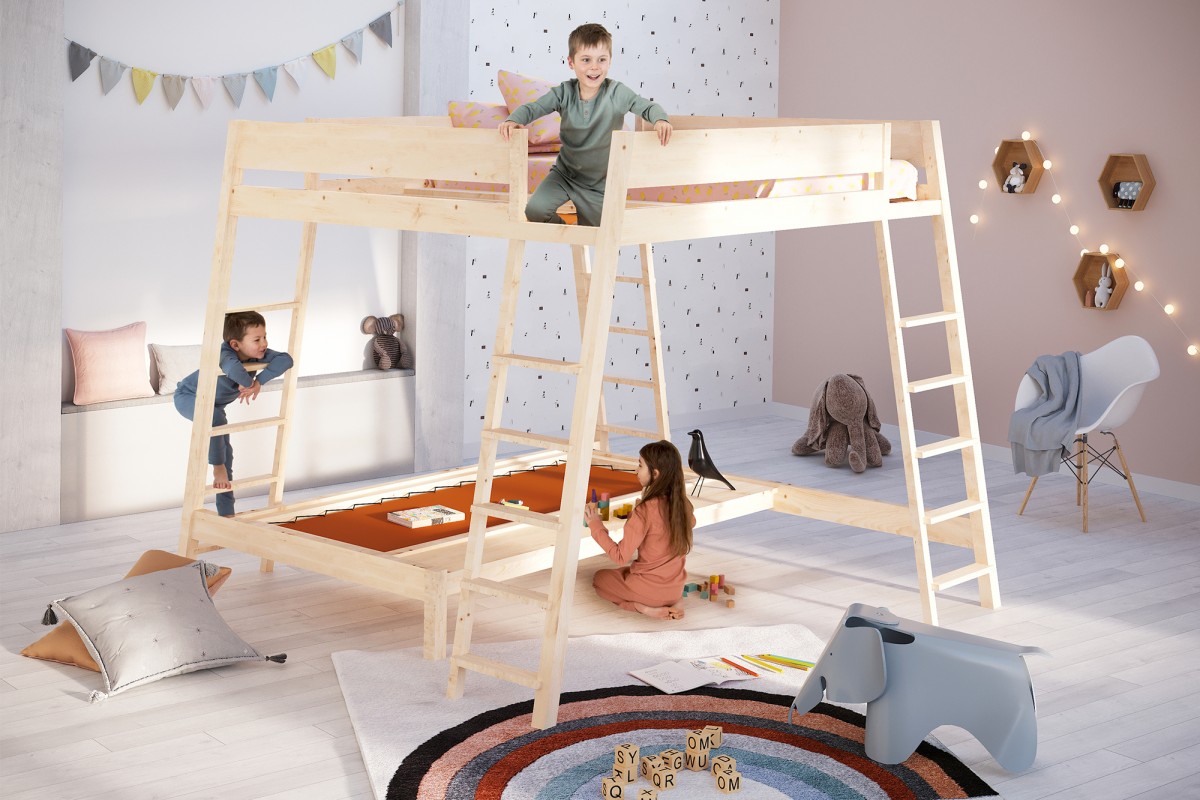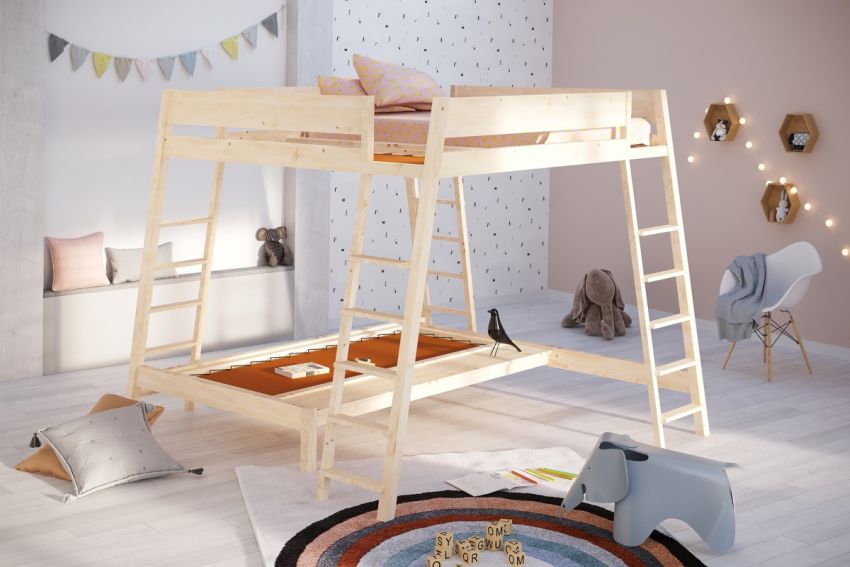 Via: dis-up!