Visuals do form an important part of our home decor, simply because their psychological impression resonated in an enclosed interior space. And, this visual innovation is all about that spark of uniqueness infused in a regular furniture design. Well, designer group Dolum certainly abides by this dictum, as is evident from their ALUNA 'floating' bed.
Beds have always alluded to the traditional element of home furniture. Dolum has taken this opportunity to contrive something novel, which can be associated with the conventional scope of bed. The fascinating result is the ALUNA, a bed that emerges from the wall, without requiring any sort of post or ground support.
This arrangement creates that essence of visual flair that is evolved well beyond the spatial nature of ordinary beds. According to the designers, the ALUNA is designated by perfectly linear patterns that synchronize with the elegance of the interior.
However, the avant-garde scope is not only about the visual side of affairs. Technically, the bed 'floats' 40 cm above the floor level, and can support up to a credible 400 kgs of mass. But, the technology is not just confined to low storied, load-bearing walls. In fact, the creators have confirmed that the ALUNA can be fixed to any wall type if the primary construction and production techniques already consider the floating weight of the bed.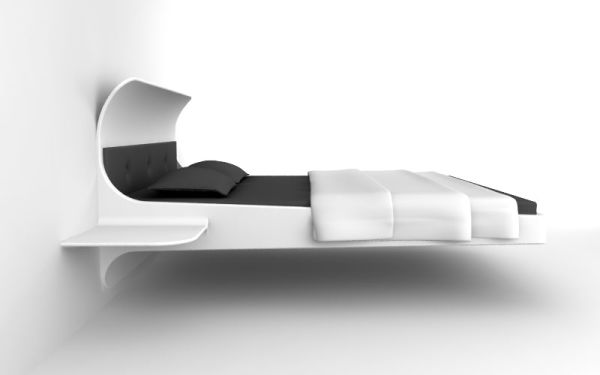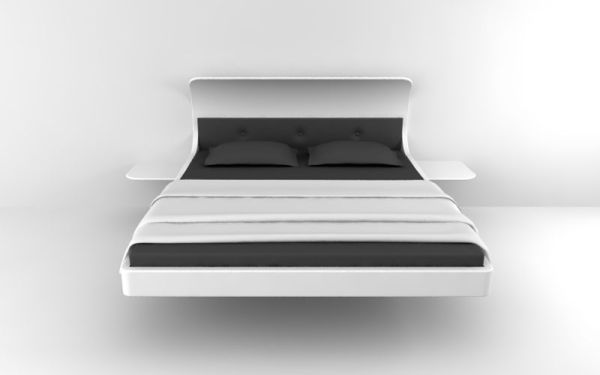 Via: FlorentPouzet