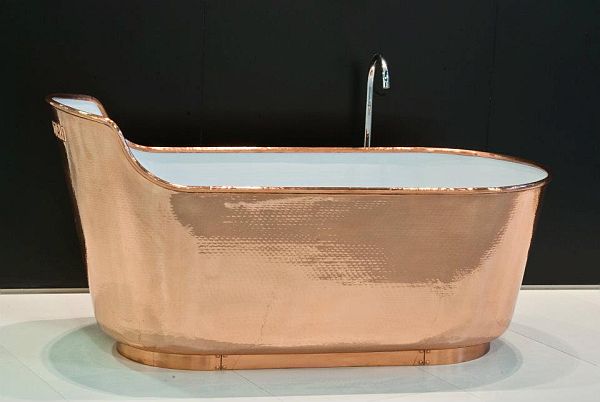 There is an array of bathtubs made of unusual materials having innovative and unique designs out there. This one also, in my opinion, is an important bathroom accessory that deserves a place in the list. Amarcord by Rapsel is a large structured contemporary bathtub having an ancient flavor with an iconic shape and curves. Designed by famous designed Marco Merendi, Amarcord wraps itself in a lustrous sheet of copper that gives the tub a traditional makeover.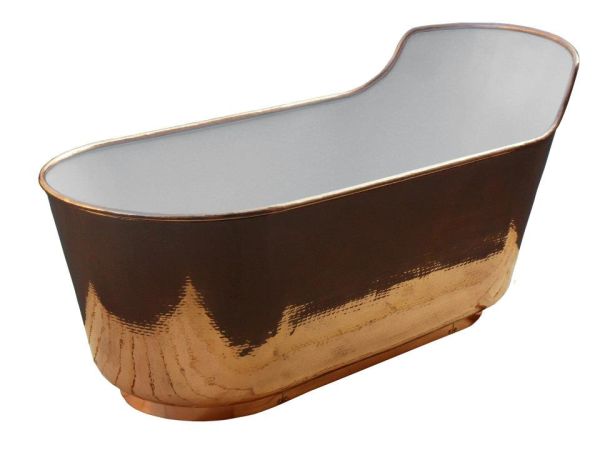 The designer is deeply inspired by the old objects, their shapes, designs, materials used, etc., that he happens see while walking around the market. And, the outcome of his keen observation and interest leads him to devise this beautiful bathtub with a unique shape having an essence of the Victorian era. As it appears, the bathtub built with single sheet of 100% copper has strong and simple lines and deep enough to soak every part of your body in hot water for hours. He has more than one reason to choose copper as the main material for his project because copper metal is highly thermal and electric conductor, resistant to corrosion, and bacteriostatic. On top of that, it can be recycled easily.
So, if you are planning to buy a bathtub sin order to create a romantic and relaxing atmosphere inside your bathroom, then be ready to shell out €15,000 (approx. $ 18,768) to get this object of the past created by skilled hands.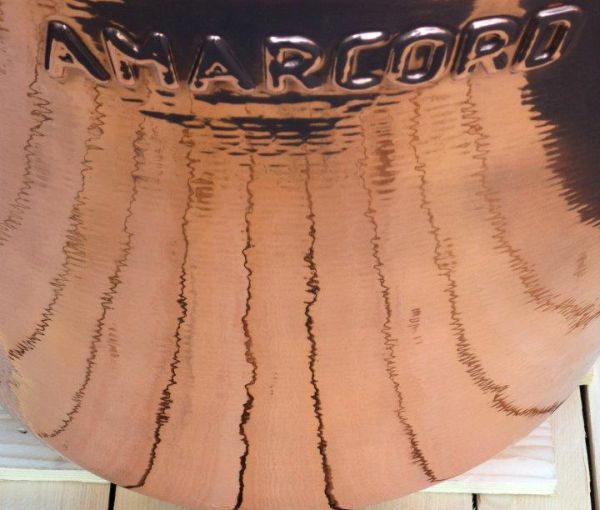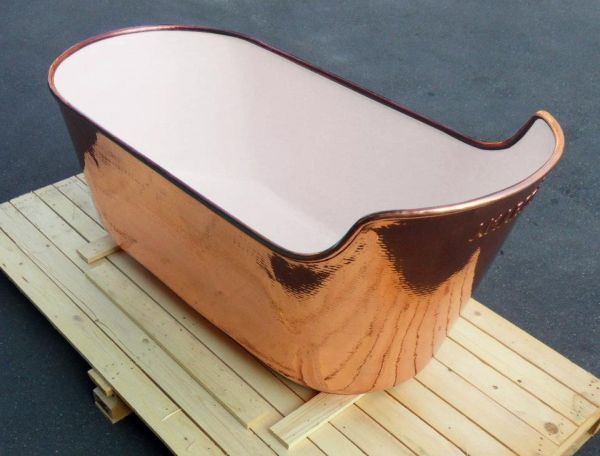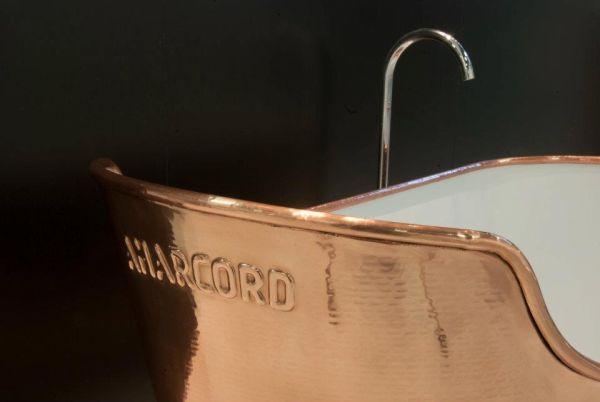 Via: Guidone