The trend of hyper-realistic cakes is steadily rolling on year by year! There are several professional bakers who sculpt cakes in convincing shapes and forms that look like real-life objects until of course, you run a knife through it. The French and Swiss pastry chef Amaury Guichon is one popular food artist who makes hyper-realistic cakes and they are immaculate, to say the least.
Guichon shapes cakes into everyday objects and they look so realistic that netizens are in wits. One of his popular creations is a Chocolate Motorcycle complete with an engine, exhaust pipe and tires. He had posted a video of the same some five months ago, which still attracts comments appreciating his delightful cake art.  The level of detail is captivating not just in the motorcycle cake, but in all his cakes.
Also Read: 50+ Awesome Latte Art Designs to Leave You Impressed
Guichon has created edible cake art in the shape of an elephant, lion, table lamp, robot chef, lantern, dumbbell, violoncello, grenade, clock, telescope, etc. It's not mere creamy fondant and rolled chocolate, interestingly, he uses a variety of ingredients to add texture and rich taste to the cakes.
His cake creations are not just visual treats but also good for the health. Currently, he runs a Pastry Academy in the Heart of Arts District in Downtown Las Vegas, Nevada. Have a look at some of his realistic cake art below: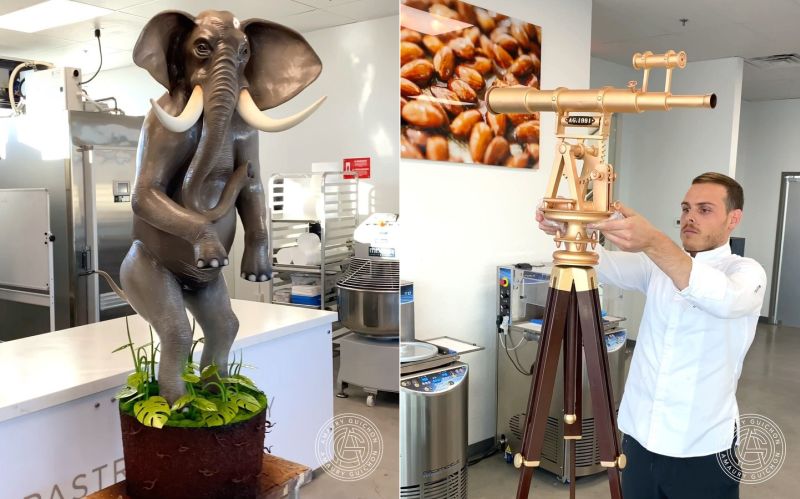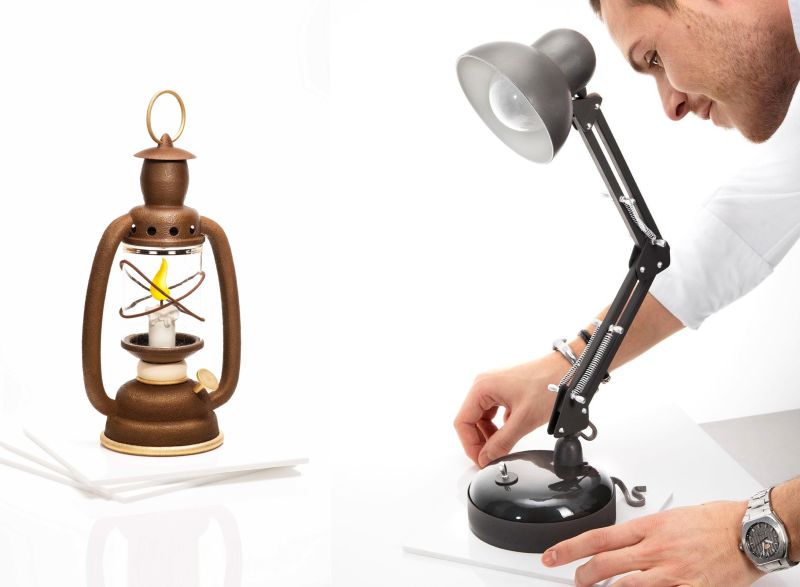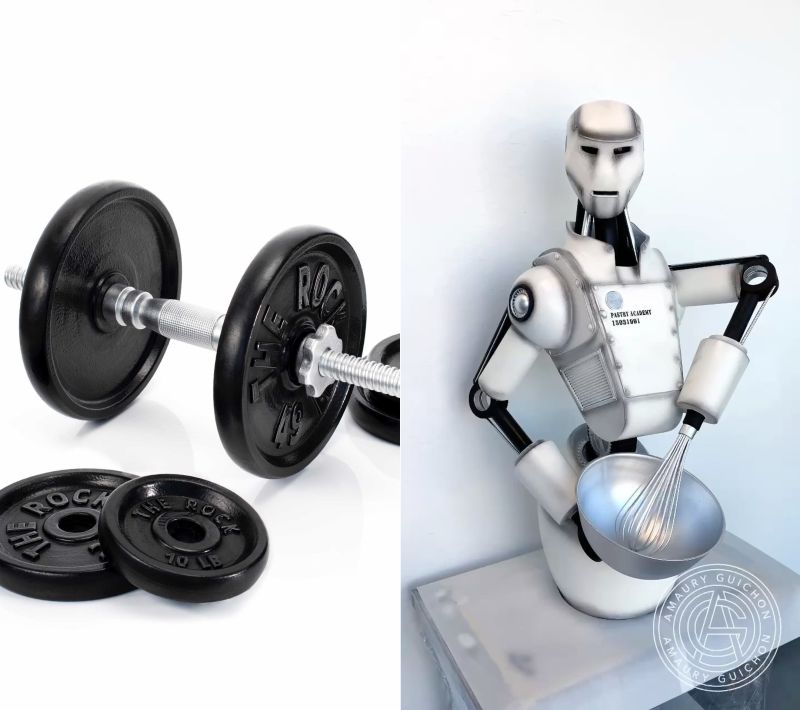 View this post on Instagram