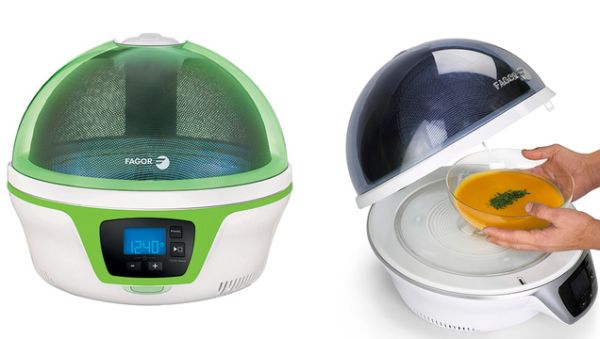 For years, probably since its advent, microwave ovens haven't seen a major change in design. So, Spoutnik by Fagor is a bold move per se. Designed in a colorful oval shape, Spoutnik has a transparent oval opening lid that allows the user to see food cooking in the waves more clearly than ever before. The Oven is features a lever (to open) on the opening lid that lifts to about 60 degrees so that user can place and remove the utensil easily, and also effortlessly clean the brittle residue that is left after cooking the food (otherwise not so easy in the conventional rectangular design of ovens).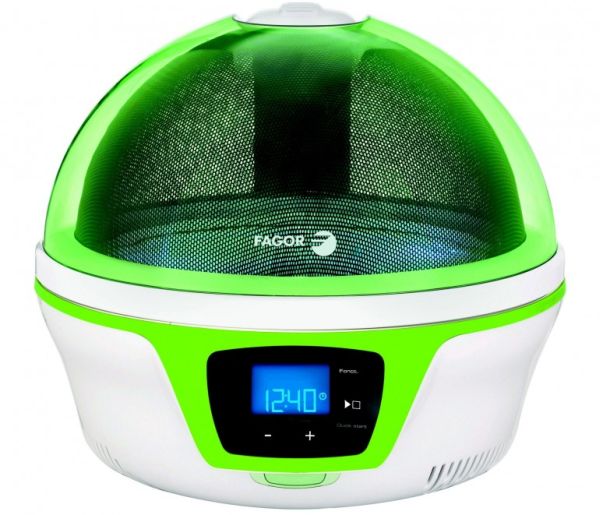 The Spoutnik oven is no less than any other oven in cooking ability and capacity; it also saves a lot of space in the kitchen. Measuring as small as 14.5 inches wide, 12.9 inches high and only 16.9 inches in depth, the oven has a handsome 23 liters capacity. Featuring a minimalist LCD panel on the exterior to control the cooking temperature and timing, the Spoutnik illuminates with subtle red light while cooking and blue when the dish is cooked.
Priced at about £179 (approx. $290), the absolutely Spoutnik oven is available in four bright colors including blue, green flash, ultraviolet and odyssey.