The increasing popularity of Amazon Echo has led the company to launch new products and features. Last week Amazon in its headquarters showed off a new line of smart home products, which will be available for purchase in the month of October and November this year. From Echo Wall Clock and Fire TV Recast to smart microwave, they have unveiled new Alexa-enabled speakers with better sound, aesthetics and improved features.
Below are the latest Alexa-powered products launched by Amazon at the event in Seattle.
Amazon Echo Dot (3rd Gen.)
Launching on October 11th, the new Amazon Echo Dot comes with a 1.6-inch audio driver, making it about 70 percent louder than the original. With an all-new curved shape and fabric finish, the tiny speaker is all set to play top hits and read news at your voice command. It will sell for about $50.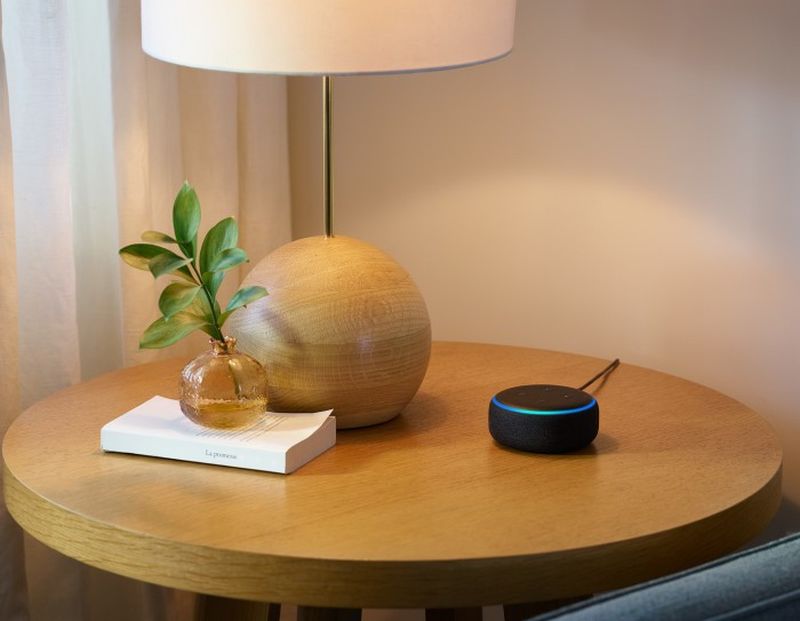 Amazon Echo Plus
Apart from the new fabric finish, it supports the new local voice controls feature. It has a built-in Zigbee smart home hub and web browser and an internal temperature sensor to set temperature-based routines using other smart home devices. Powered by a 3" neodymium woofer, the new Echo Plus offers cleaner sound and better bass. As a pre-order offer, it comes bundled with a free Philips Hue smart lightbulb at $150.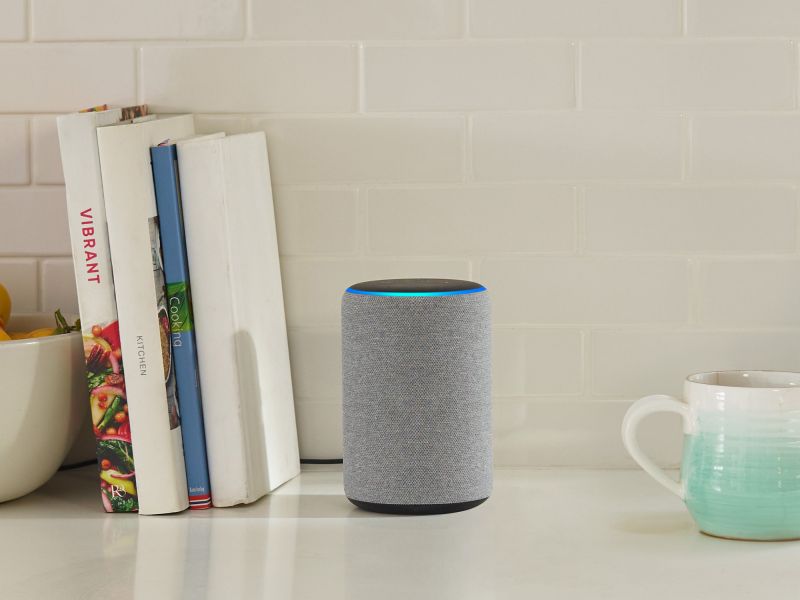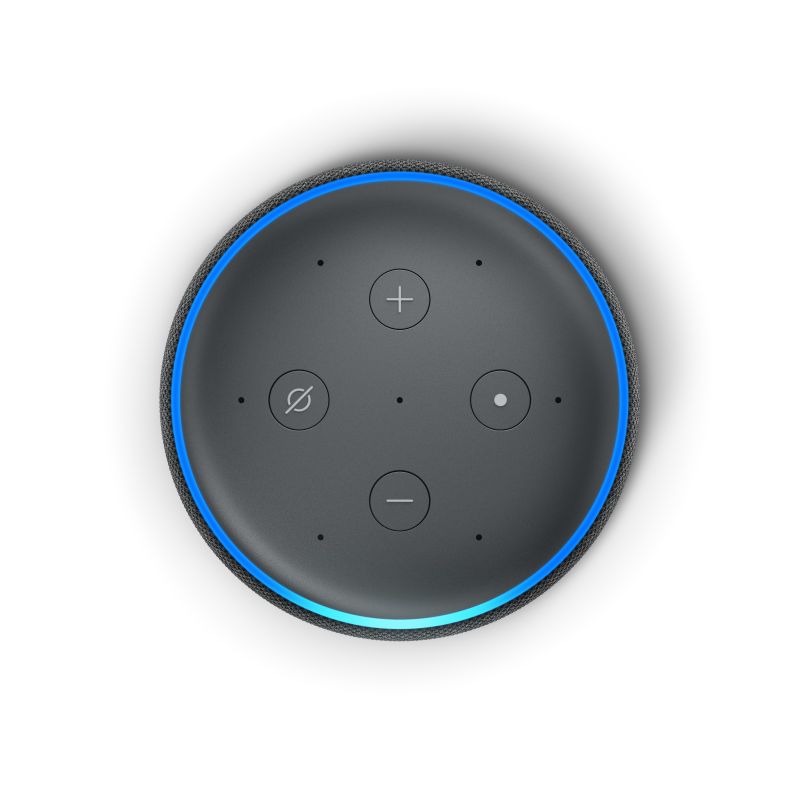 Amazon Echo Show (2nd Gen.)
It is an updated version of the Echo Show. The new Echo Show has a 10-inch screen, built-in smart home hub, fabric body and dual side-firing speakers for better output. Integrations with Fire TV Recast, Hulu, and NBC offers live TV viewing and on-demand streaming on any Echo Show. There will also be a 2-way talk feature that works with Ring and August doorbell cameras. It comes bundled with the Philips Hue smart bulb at $229.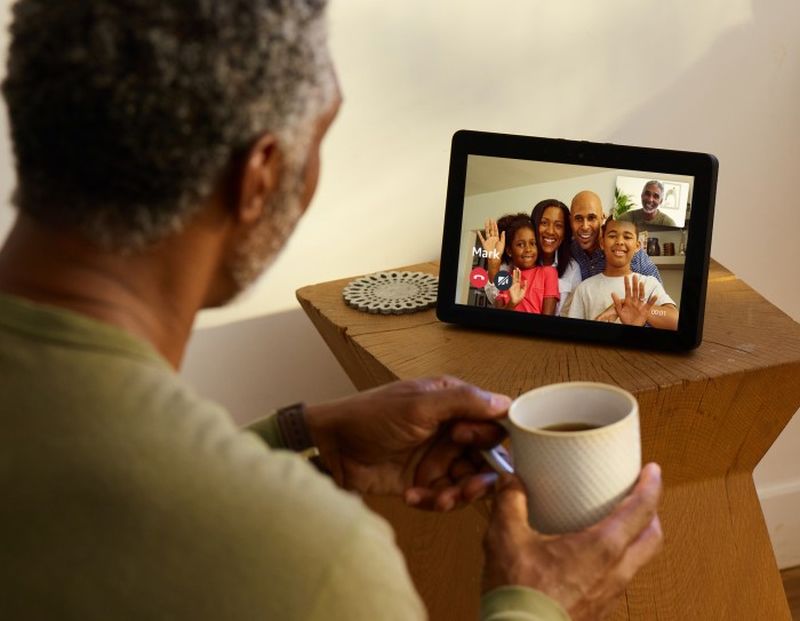 Also Read: 4 Not-So-Cheap Ways to Make Your Home Smart
Amazon Echo Sub
It's a 6-inch down-firing, subwoofer for your existing Amazon Echo speakers that offers 100W deep bass and allows for multi-room and stereo audio. You can connect Echo Sub to compatible Echo devices to create a 1.1 or 2.1 pairing for stereo sound. Ability to control the equalizer with voice commands is another updated feature. The Echo Sub is priced at $130.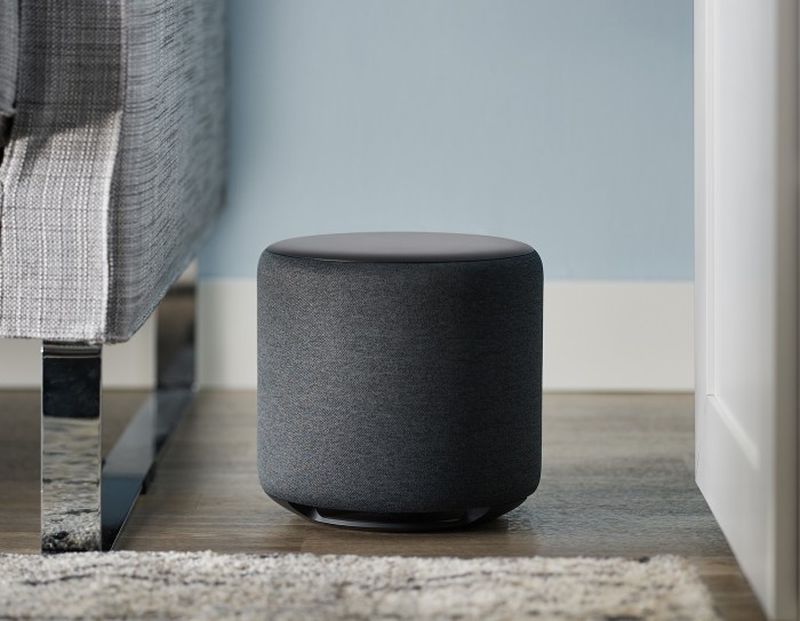 Amazon Echo Input
The Amazon Echo Input lets you add Alexa skills to your existing speaker. It connects to the speaker through a 3.5mm audio cable or Bluetooth, and has a four-microphone array to talk to Alexa. At $35, the 12.5mm tall device easily blends into a room.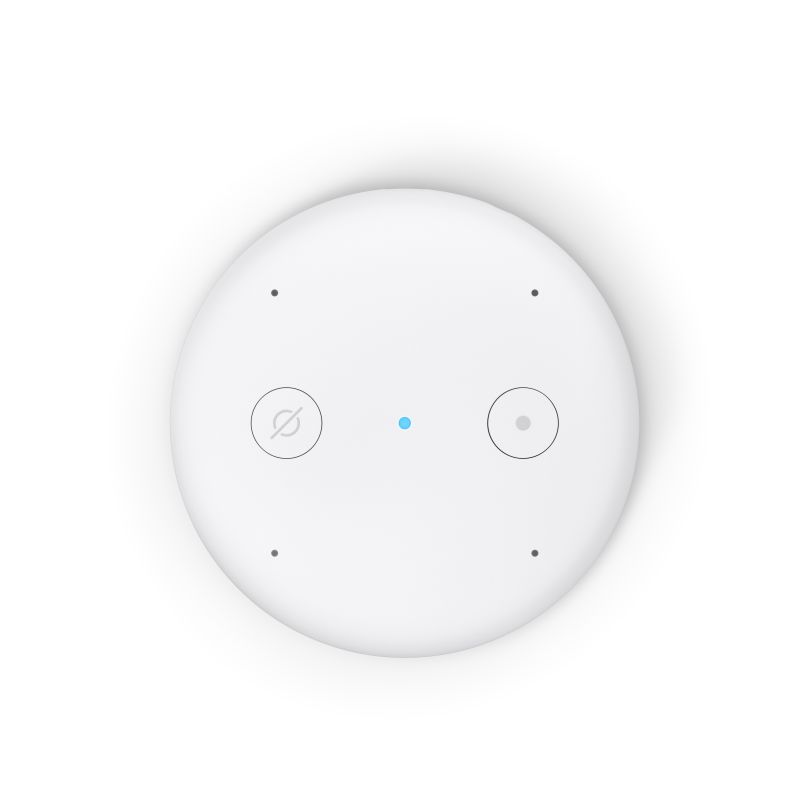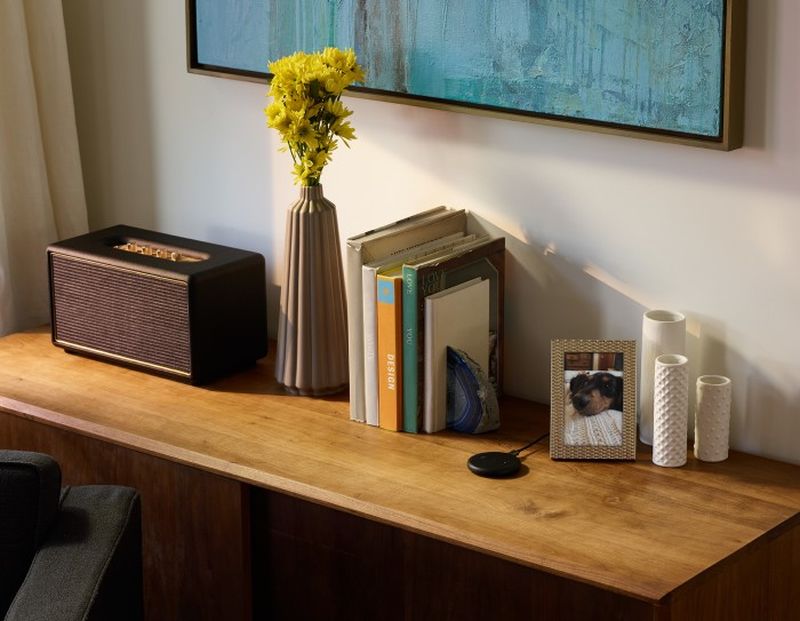 Amazon Echo Link & Link Amp
Both these audio components allow you to add Alexa features to your existing audio equipment. Echo Link includes analog, optical, coax, headphone 3.5mm, and subwoofer line-outs, and analog, optical, and coax line-ins. The Echo Link Amp enhances the features with a built-in 60W, 2-channel amplifier. Echo Link and Link Amp will cost $200 and $300 respectively.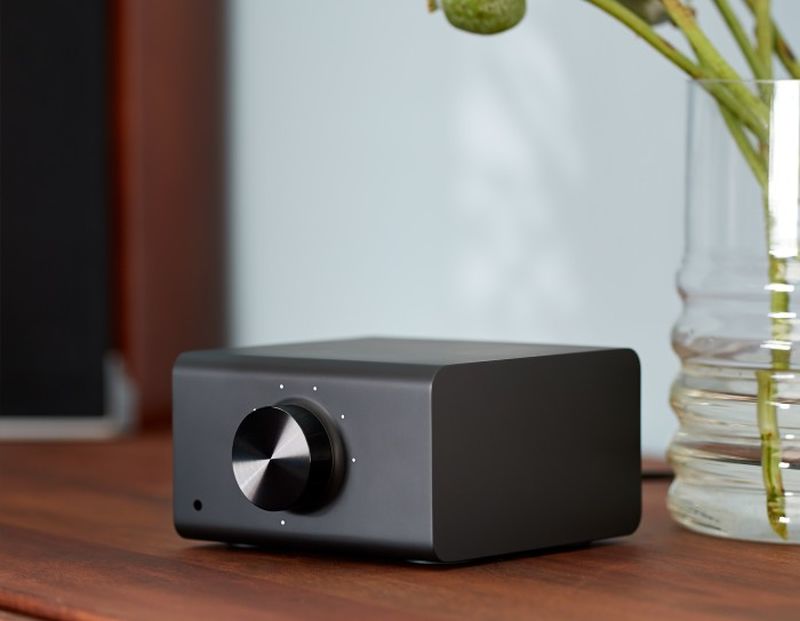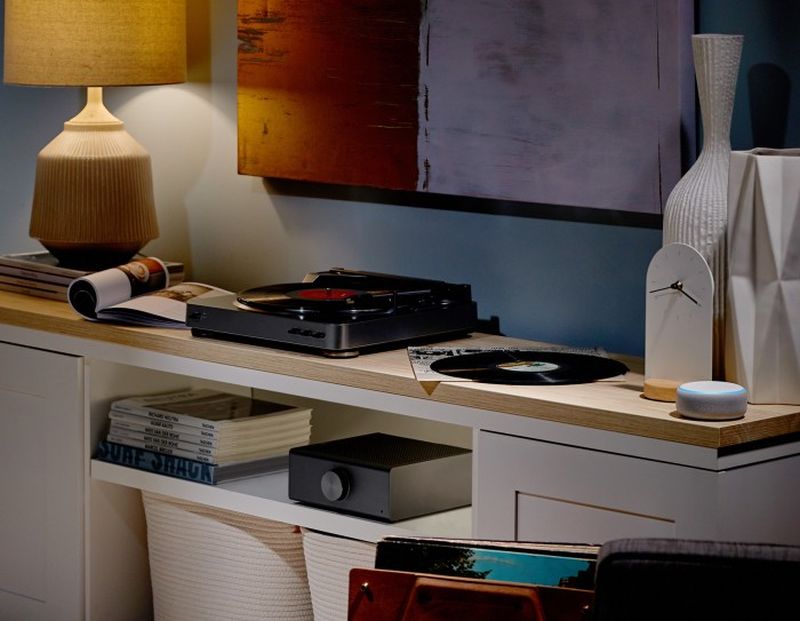 Amazon Fire TV Recast
It is a 500GB DVR box that lets you watch and record over-the-air TV at home or on-the-go with a Fire TV, Echo Show, or compatible mobile devices. The two-tuner Fire TV Recast can record up to two shows at a time, plus store up to 75 hours of HD TV shows and movies. It will be available for pre-order at $230 in the United States beginning September 20.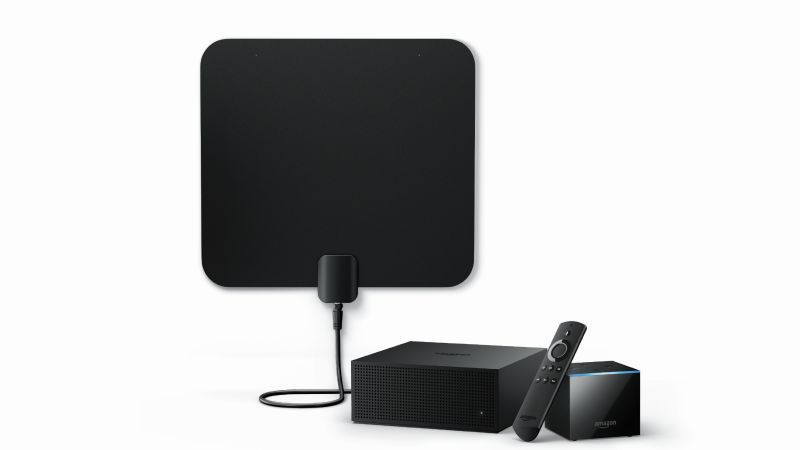 Amazon Smart Plug
This $25 smart plug allows adding voice control to any power outlet. Just plug in, open the Alexa app and enjoy voice control features. Use voice commands to control lights, fans, coffee maker, and other compatible devices.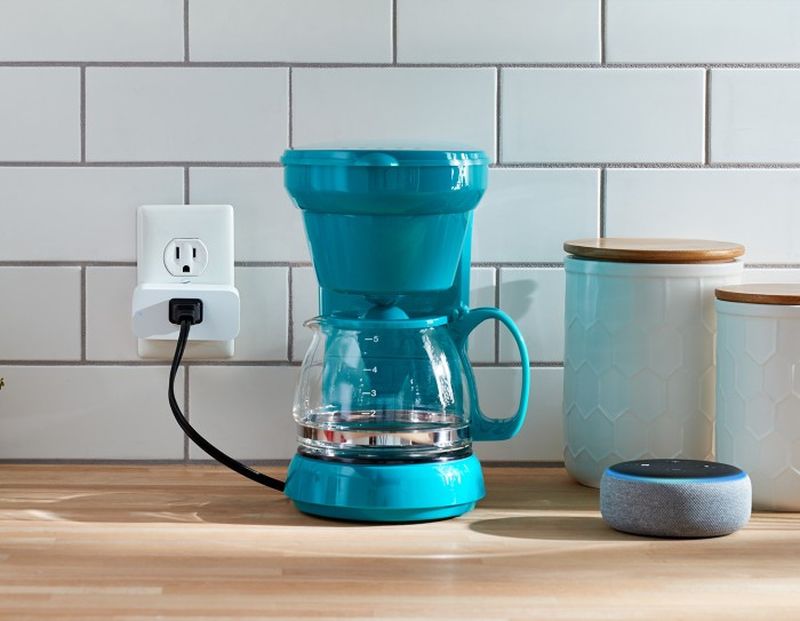 AmazonBasics Voice-Controlled Microwave Oven
Use voice commands to make cooking easier with this $60 smart microwave oven. A dedicated Ask Alexa button issues voice commands. It is integrated with Amazon Dash Replenishment and Auto Popcorn Replenishment feature that automatically reorders popcorn before you run out.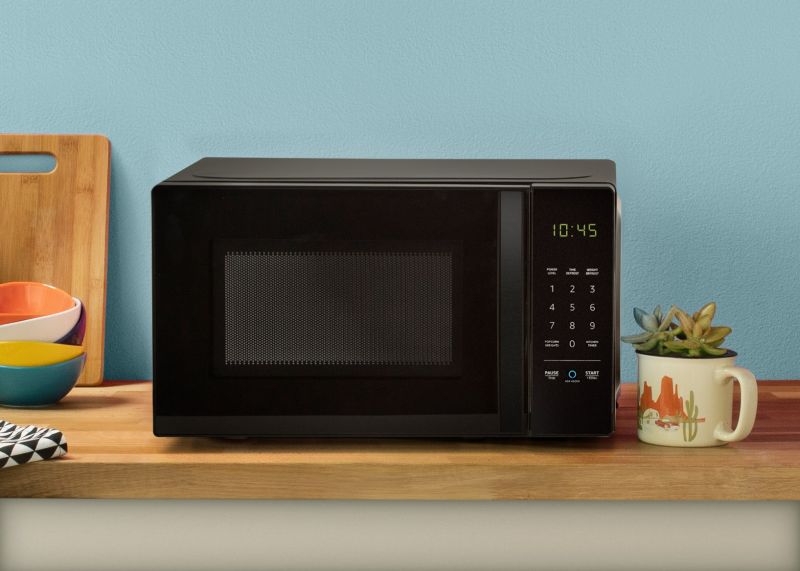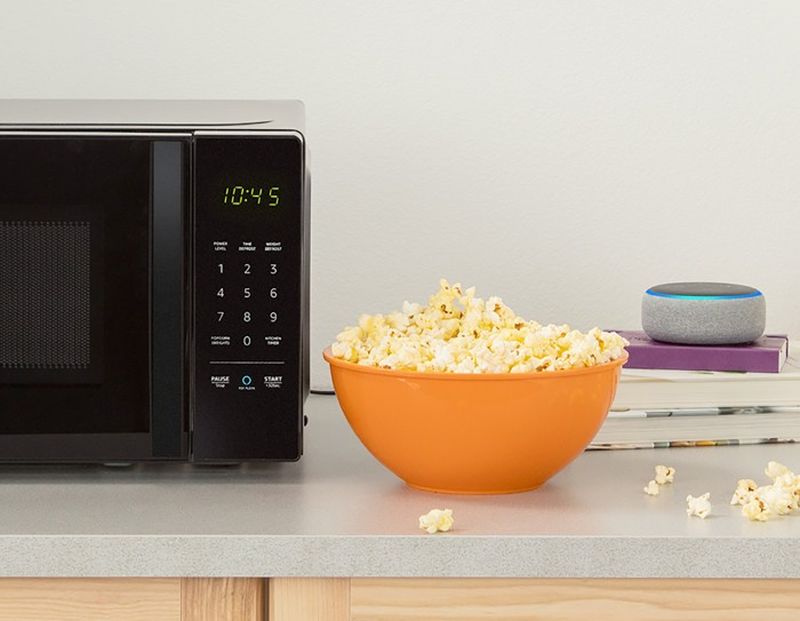 Amazon Echo Wall Clock
This 10-inch, battery-powered smart clock connects to Echo via Bluetooth, and automatically syncs to the correct time to visually enhance timers, alarms and reminders. Costs about $30 and will be available later this year.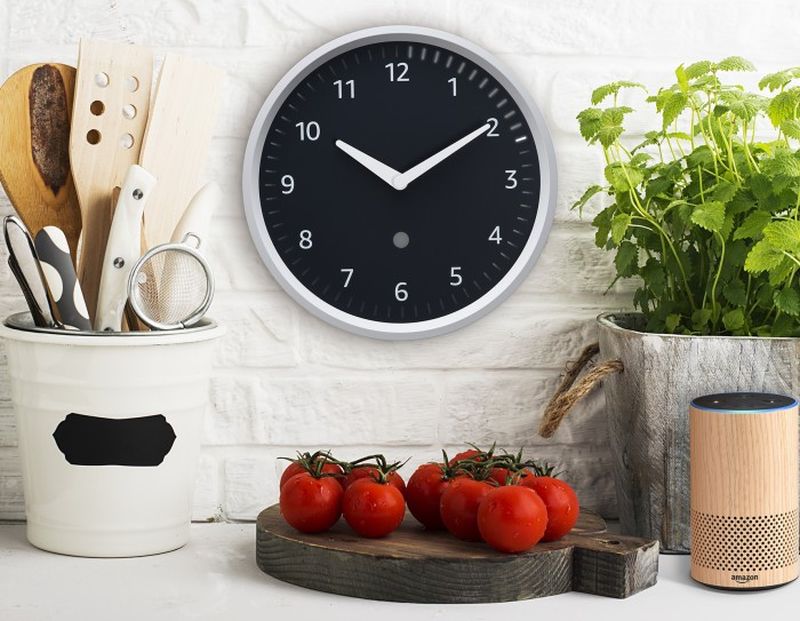 Alongside these new Echo-powered devices, Amazon also rolled out new Alexa features. Some of them are listed below.
Alexa Guard: With the new Alexa Guard home security feature, Alexa can send you Smart Alerts about the sound of glass-breaking, smoke detectors, or carbon monoxide alarms detected in your home. It can also intuitively turn lights on/off to keep intruders at bay. This feature will be available on select Echo devices later this year.
Location-based reminders: You can set location-based reminders to trigger when you leave or arrive at home or work.
Cook with Alexa: Ask Alexa for step-by-step cooking instructions from Kitchen Stories, Allrecipes, Epicurious, Food52, TheKitchn, and SideChef.
Multiple-step Requests: Now Alexa devices can understand multiple voice commands issued at a time. You can ask Alexa to do multiple things at once within just one request.
Email integration: Link your email in the Alexa app and control with voice commands.
Whisper Mode: This feature allows you to whisper to Alexa, and she will whisper her response back to you without disturbing other people in the room.
New Music Service – TIDAL: Now you can use the Tidal streaming service on all Echo devices.
Left-Right Stereo Pairing: Two of the same, supported Echo devices can be connected for stereo sound.
Amazon Music's New Release Notifications: With Amazon Music's New Release Notifications, ask Alexa to follow your favorite artist, and receive notifications on your Echo device.
Kid Routines: Parents can now set routines with FreeTime on Alexa using a set of simple pre-configured Alexa Routines. If needed, customize the routine with white noise timers, smart home controls, music, personalized Alexa messages, and more.