From pre-lit Christmas lighting to floral holiday trees, the internet is flooded with numerous ideas for seasonal decorations. But may be Brazil-based studio Ambos wasn't too happy with all of that, so they decided to give more high-tech makeover to this year's Christmas trees. Instead of getting techie tinsel and ornaments to deck up the holiday tree, they used projection mapping to bring the ornamental trees to life.
The projectors are usually used in a conference room to project images on a flat, white screen. But the design studio has now taken the same projection technology to display lively elements on the Christmas trees. To create this dazzling tree decoration, Ambos has coded its own mapping tool with a processing software. Designers have further rendered the tree digitally in 3D, mapped out the projection on a screen and finally projected it onto already spruced up tree.
These projecting images on the holiday tree look absolutely mind-blowing, as if pre-lit tree has been put on display. All thanks to this high-tech innovation, one can even decorate their holiday tree with old ornaments. After that just light up the tree using 3D projections on its adorned structure.
For this extraordinary tree decor, an ornamental Christmas tree and projector with pre-installed mapping tool are required. The resulting festive decor is simply fantastic and spreads festive ambiance all around the room. It would also be a great conversational piece among your guests. However, there is no word on its commercial availability for now. But if you're too tech-savvy, then you could surely manage to create the identical projection-mapped Christmas tree, this holiday.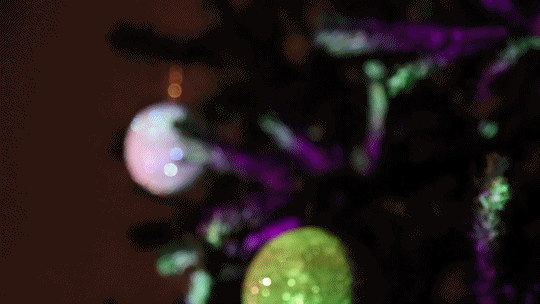 Check out the video below to see this magnificent tree in action.
Via: FastCoDesign