Located in Rotterdam, Netherlands, this beautiful home with bright orange interior was earlier an ambulance garage. The old garage is brilliantly converted into a contemporary home by Doepel Strijkers in collaboration with LEX Architects. It is a spacious home with huge glass windows to maximize daylight and views of the surrounding environment.
A nearby park with lush green atmosphere also serves as a convenient place for kids to play around. The home has minimalist interior that naturally interacts with the park, allowing inhabitants to enjoy its beauty from the comfort of their home. The house has two levels; the most interesting area of the house lies in ground level including a nice sunken seating area clad in bright orange color.
A small kitchen is also a part of this sunken space, forming unique cooking as well as dining area. The upper floor is situated directly above kitchen and living area. Upper level is polycarbonate structure that includes bedrooms with integrated LED lights. This minimalist yet attractive living space sets an example how retired buildings can be turned into attractive urban dwellings.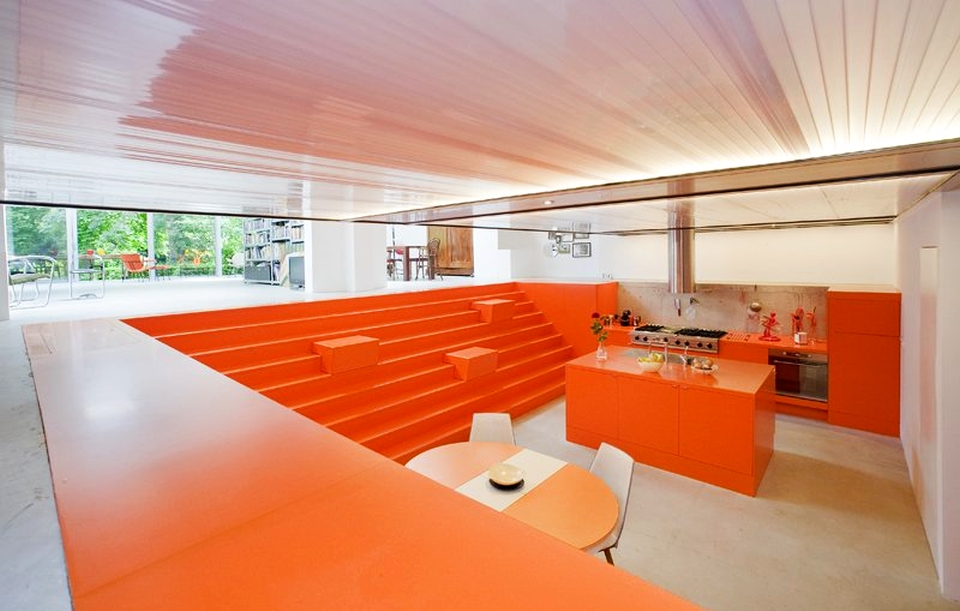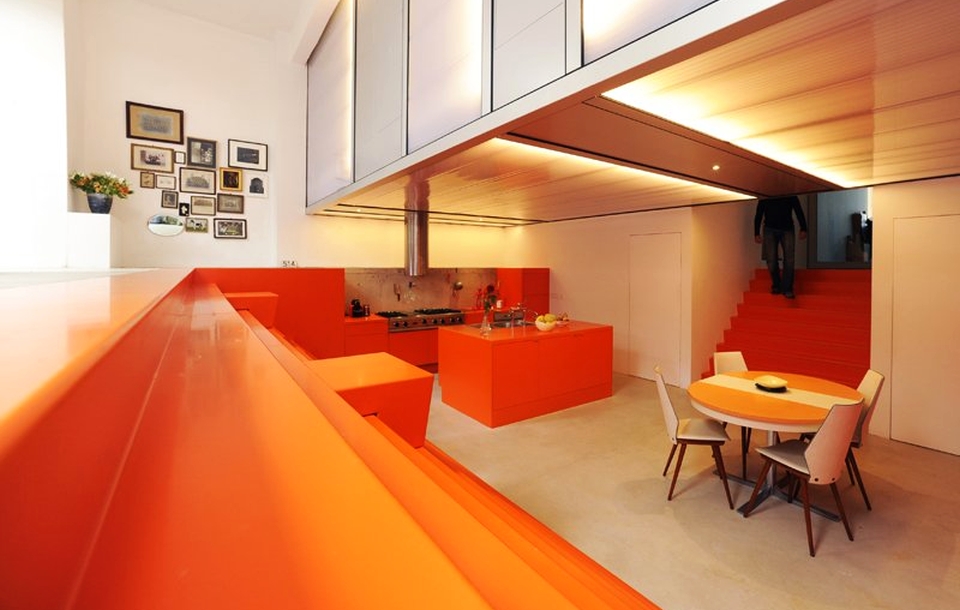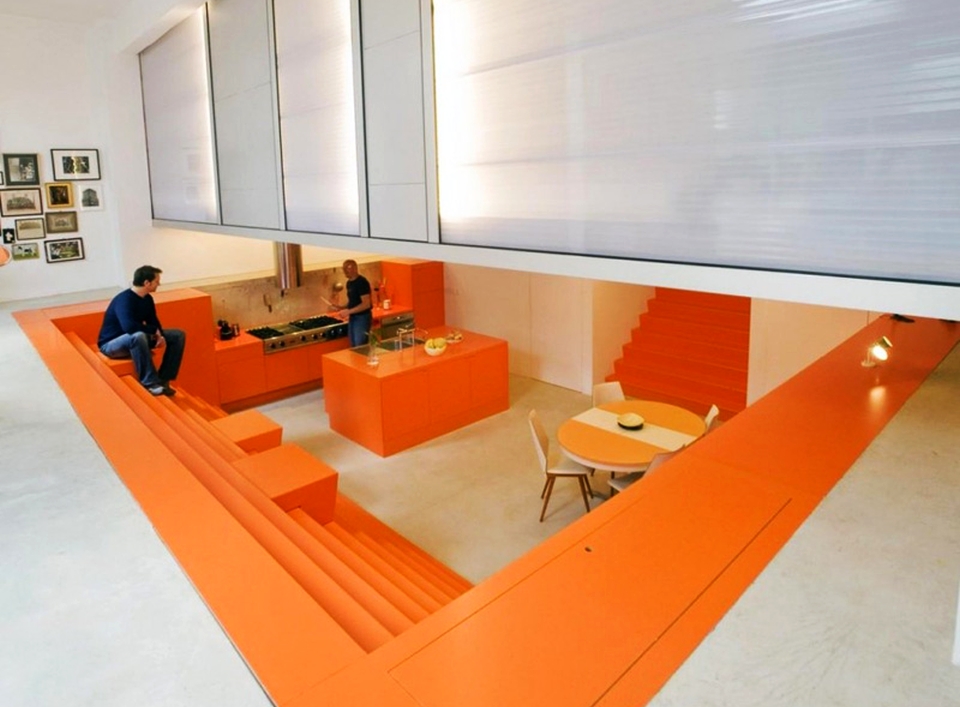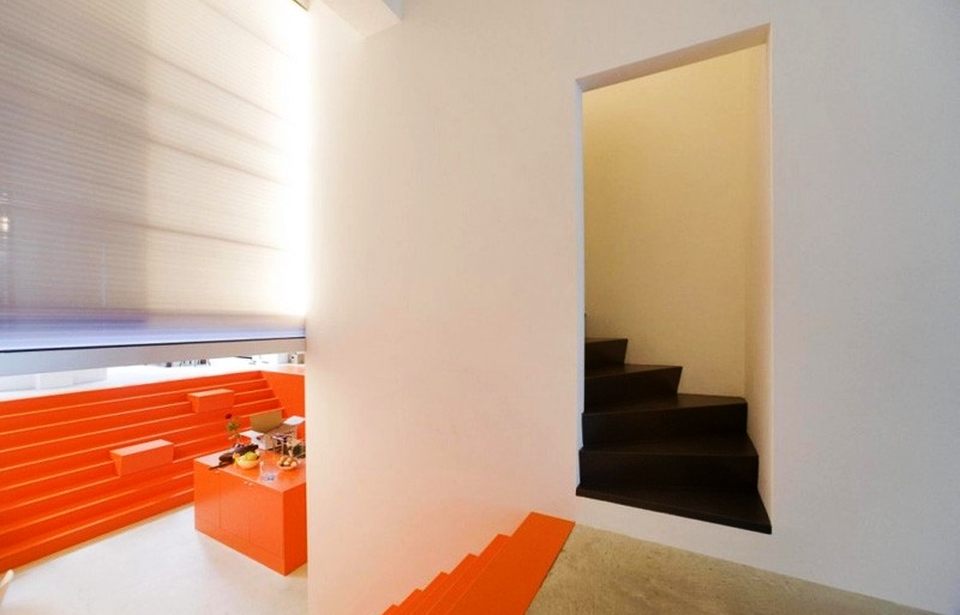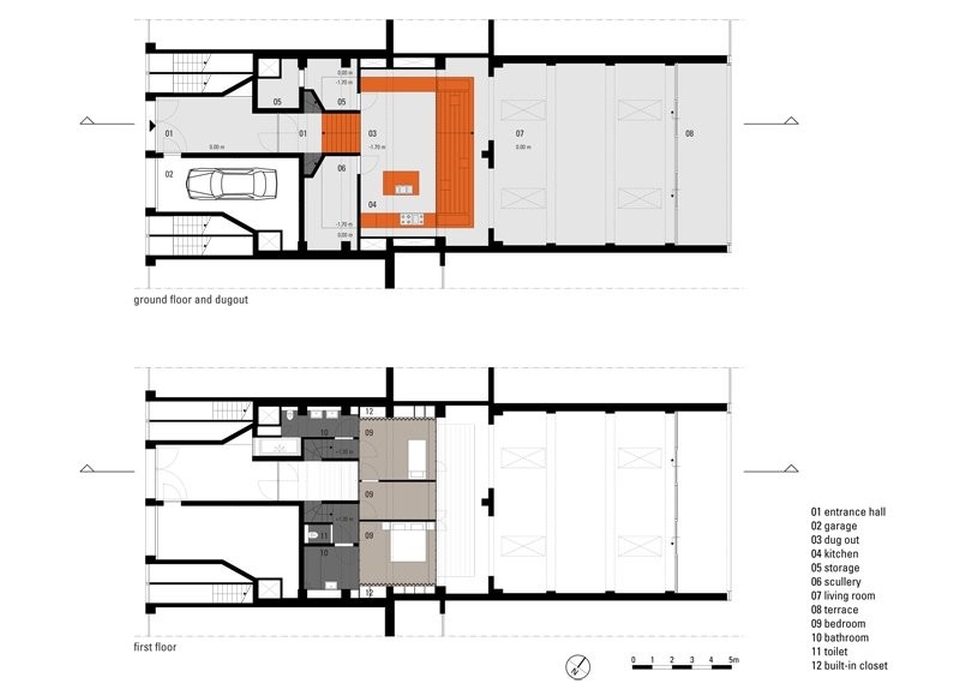 Credit: Contemporist