American Standard have launched their award-winning collection of kitchen faucets that'll give you full control as a home chef. Their Edgewater Collection, for its contemporary form and pioneering operation earned the collection line – 'Red Dot Award', which is arguably the design community's most coveted accolade. The collection featured Semi-Professional Kitchen Faucet, Pull-Down Kitchen Faucet and Pull-Down Bar Faucet; all fully equipped with SelectFlo spray technology.
Edgewater Semi-Professional Kitchen Faucet with selectflo: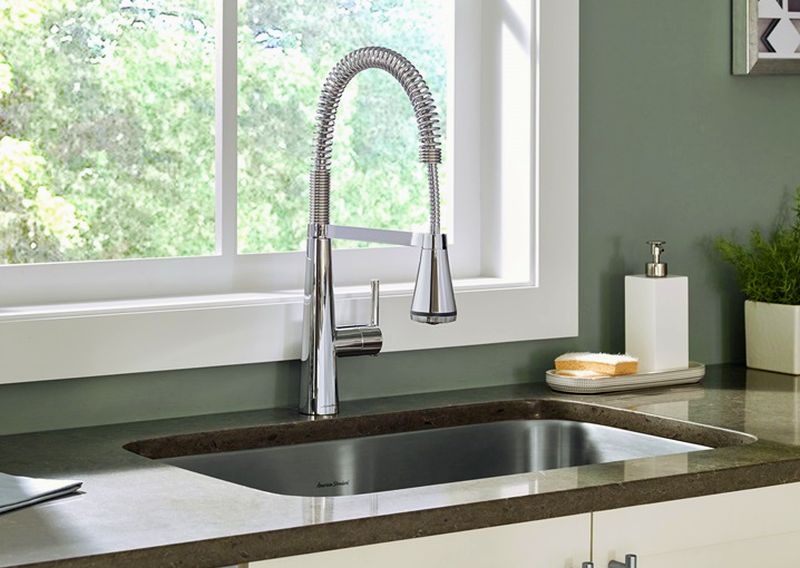 This pull-down spray kitchen faucet helps you accomplish your kitchen tasks with ease. Its expertly crafted standout design and multitude of functionality offers you four separate spray functions. Jet spray to power through those greasy pans, mist spray for gentle soaking or rinsing fruits and vegetables, steam spray to fill your large pots quickly and the normal spray for everyday rinsing.
Edgewater Semi-Professional Kitchen Faucet can perfectly stand up to the daily demands of a hard-working kitchen. Plus the pause feature of this sink faucet makes sure that you attend the doorbell or a telephone call, while you are doing your dishes.
This award-winning kitchen faucet assures you a lifetime drip-free performance with its ceramic dis valve cartridge, and an optional scrub brush attachment helps you to tackle tough clean-ups with utmost convenience. While the integral check valves prevent back flow of water.
Its maximum flow rate of 1.5 gallons per minute will make your cleaning quicker with minimum water wastage. This useful kitchen faucet can be your for a price tag of $ 550.
The Edgewater Pull-out kitchen faucet with selectflo: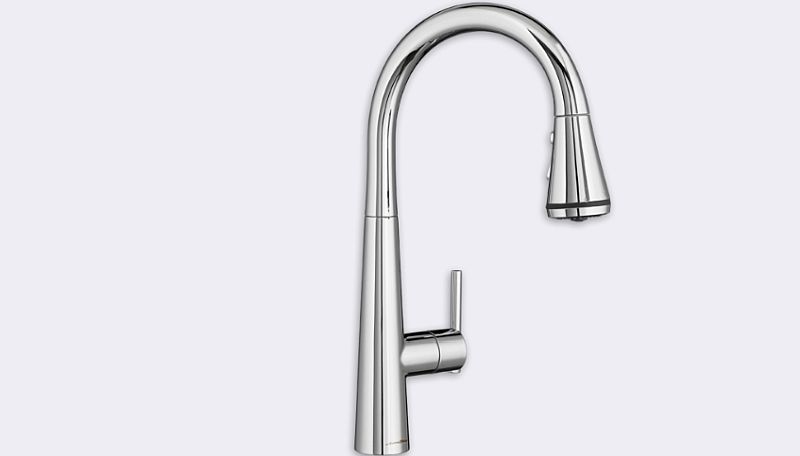 The Edgewater Pull-out Kitchen Facet has a beautiful high-arc design and offers you four spray options (mist, steam, spray and jet) similar to the Semi-Professional Kitchen Faucet.
Re-Trax system ensures a smooth pull-out of the spray head when you have to use it. And a Dock-Tite spray head docking system with magnetic mechanism, keeps the pull-down spray head tightly secured to the main spout of the faucet when it's not in use. This American Standard master piece is available for $ 425.
The Edgewater Pull-Down Bar Faucet: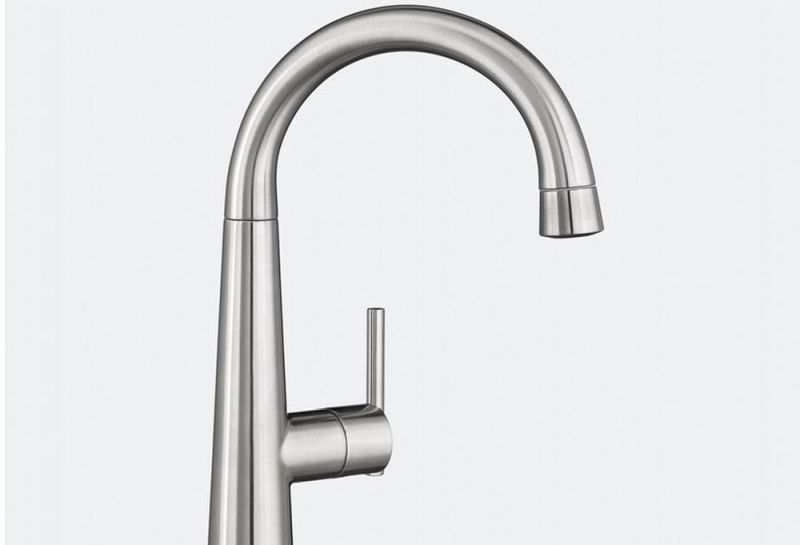 The Edgewater Pull-Down Bar Faucet is designed considering your needs, and this striking pull-down bar faucet provides you with maximum usability. Fully equipped with similar features and technology like the Edgewater Pull-out kitchen faucet, makes it a faucet that just works great in home bars or for commercial use. It comes with a take away price of $ 375.
Built for long lasting beauty, these faucets are available in a choice of two finishes: polished chrome and stainless steel. Having been chosen for the Red Dot Awards, in which participants from 57 nations registered more than 5,200 products, speaks volume about its high quality and design.
Via: PRNewsWire