We have come across impressive styles and designs of furniture units that enhance the flair of any home. Materials like wood, metal, plastic, stone, and marble, have been pushed to their absolute limits of creativity and utility by designers from around the world. But, interior designer Samuel Amoia and sculptor Fernando Mastrangelo have thought out of the box, and instead of making use of the traditional materials to create furniture units, they have combined natural and organic materials, including rock salt, sand, coffee, silica, and pink Himalayan salt to form strong and functional furniture. Their debut range of furniture units, dubbed Capsule Collection was showcased at their recently launched AMMA Studio.
The duo has taken the inspiration from geometry and nature to create the Capsule Collection that adds an exciting 'flavor profile' to the elegance of a home. By making use of naturally available materials the pair have innovatively crafted an assortment of furniture pieces, which looks more like a sculpture.
The collection includes amorphous tables fabricated out of ground coffee, skeletal mirrors made out of shimmering borax crystals and garden stools constructed out of a natural crystalline substance topped with cement in a variety of colors ranging from somber black to mint green to peachy pink.
Each product created at the AMMA Studio re-contextualizes form and function using natural materials that are not traditionally used. Of course, the materials undergo a unique casting process that fuses some traditional materials like cement and plaster to make a solid structure.
The intriguing furniture collection of 30 pieces, unites Amoia's vision for design, color, texture and furniture along with Mastrangelo's conceptual use of materials, and original casting process.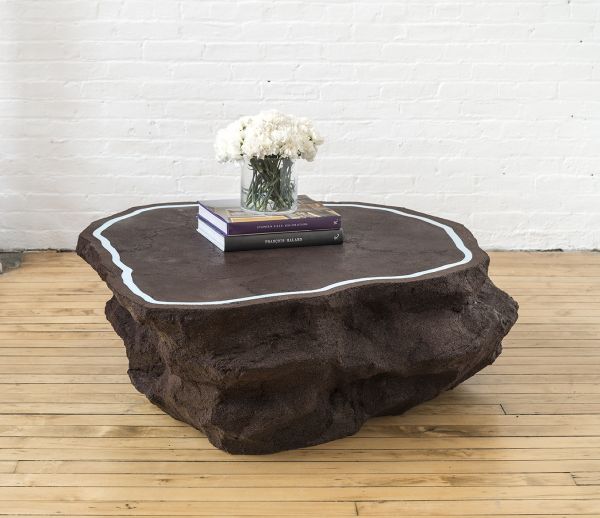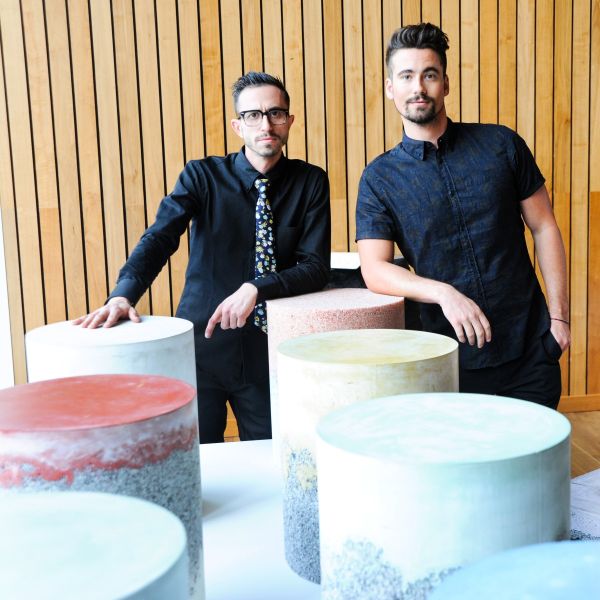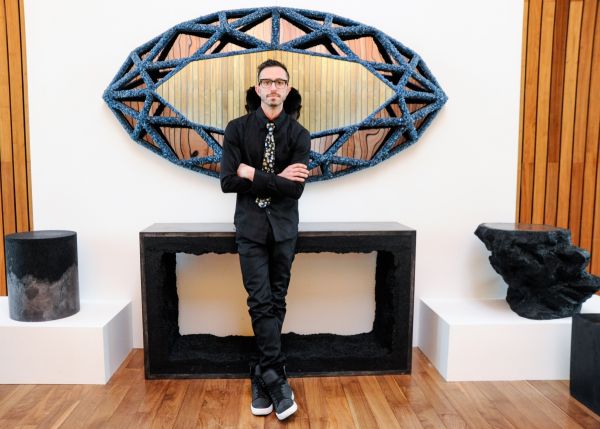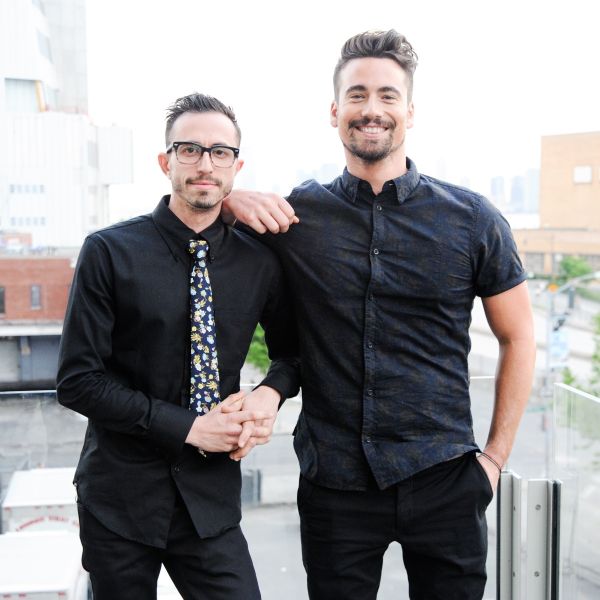 Via: Hauteliving