Architectural artifact collectors John Sinclair and Deborah Harvey have approached award-winning architecture and interior design studio Liddicoat & Goldhill to renovate their Victorian barn shed. Located in Kent, England, their 18th-century dwelling had been transformed into a stylish party barn successfully in December 2014. Dubbed as 'The Ancient Party Barn', it features various mechanically operated doors and a whirling staircase around a narrowing brick chimney.
The Ancient Party Barn has enough living and sleeping space for its owners and guests. In the remodeling project, the design team focused on reusing the existing materials and elements, such as the decaying green oak frames were scratched out, and after the off-site repair were reinstalled again. A rotating window operated by adapted chain-lift is installed behind the insulated shutters which appear like barn doors. The American aircraft-hangar door in east opens to cover up the dining terrace. The main roof has a skylight that lets in enough natural light.
The sleeping area in mezzanine features a stone accent wall to add textural essence in the space. For heating needs in the barn, a ground-source heat pump is installed that harvests warmth from paddock soil. This party barn shed uses reclaimed light fittings that are re-aligned according to low-energy LED lamps.
Most interesting feature is the multiple electrically-opened openings that not only keep the structure secure but also offer magnificent surrounding views. Despite making big changes in the traditional home design, this home renovation project has kept the originality of the structure.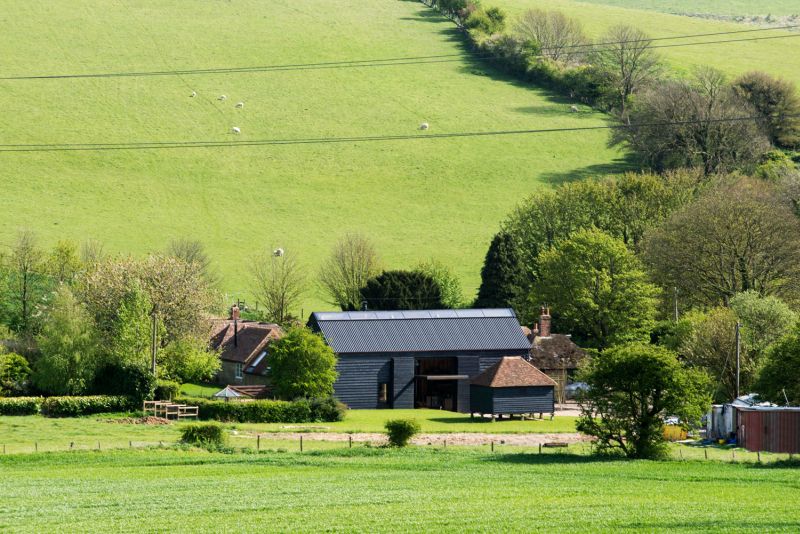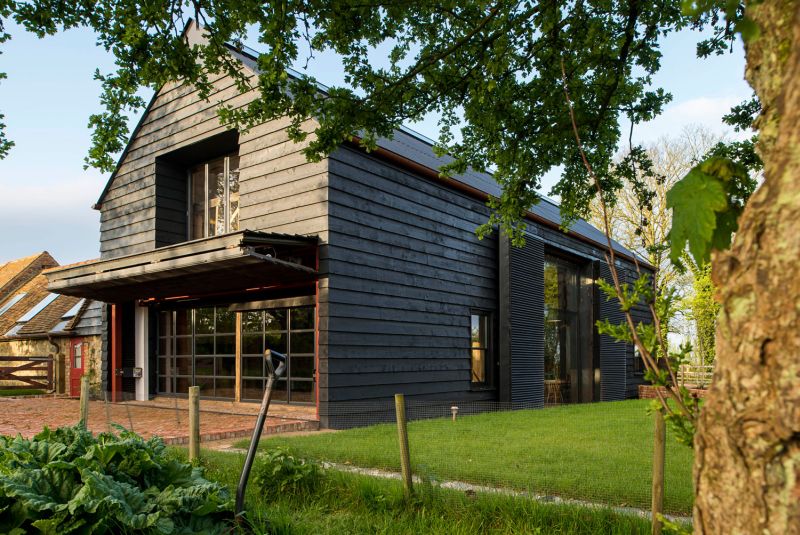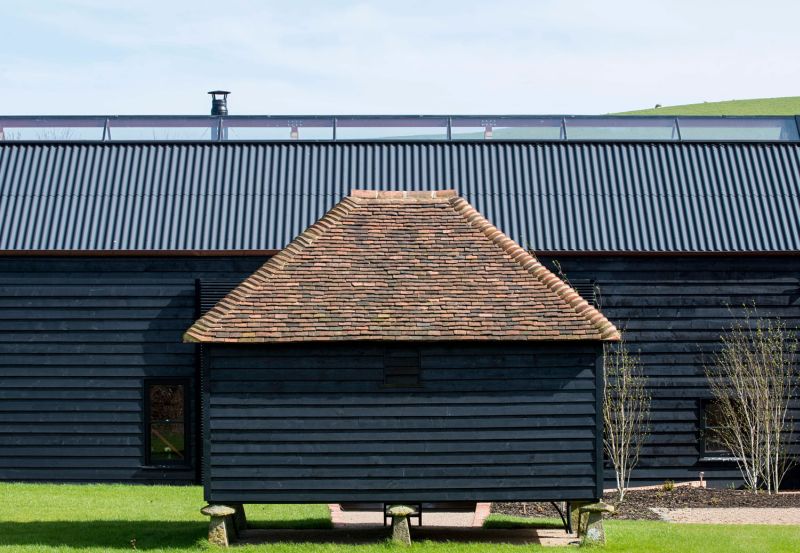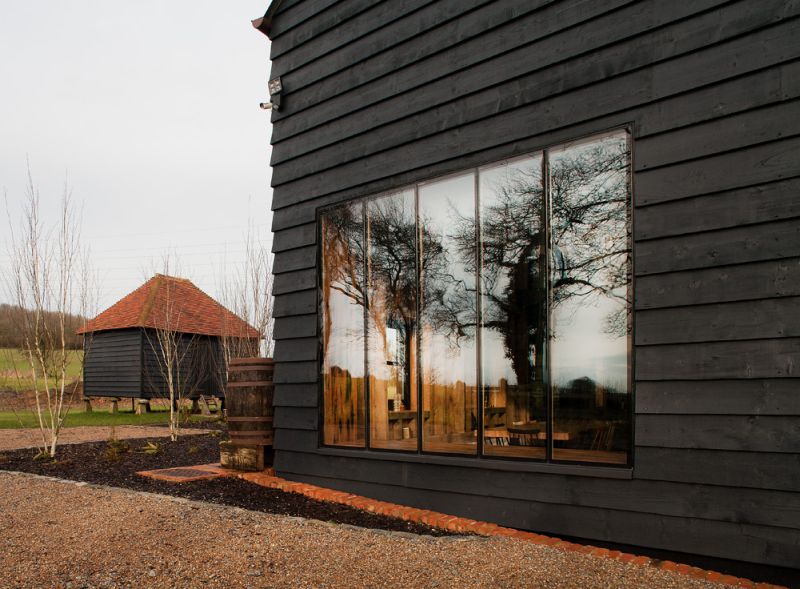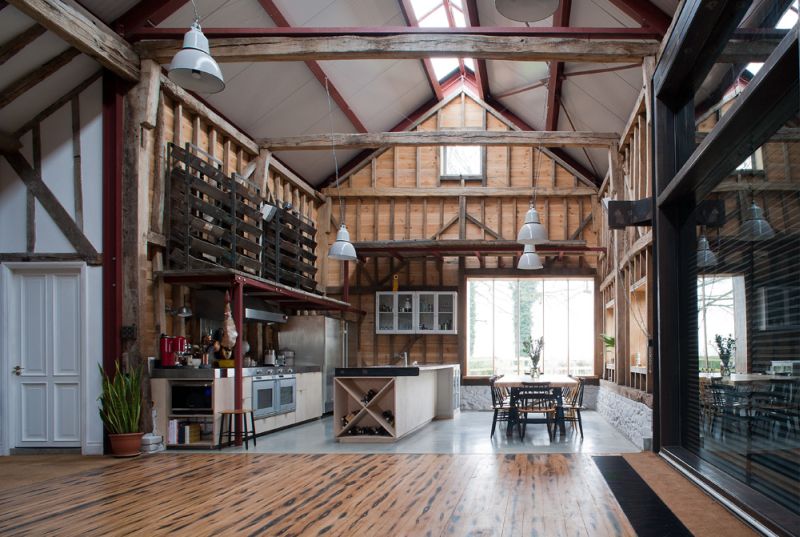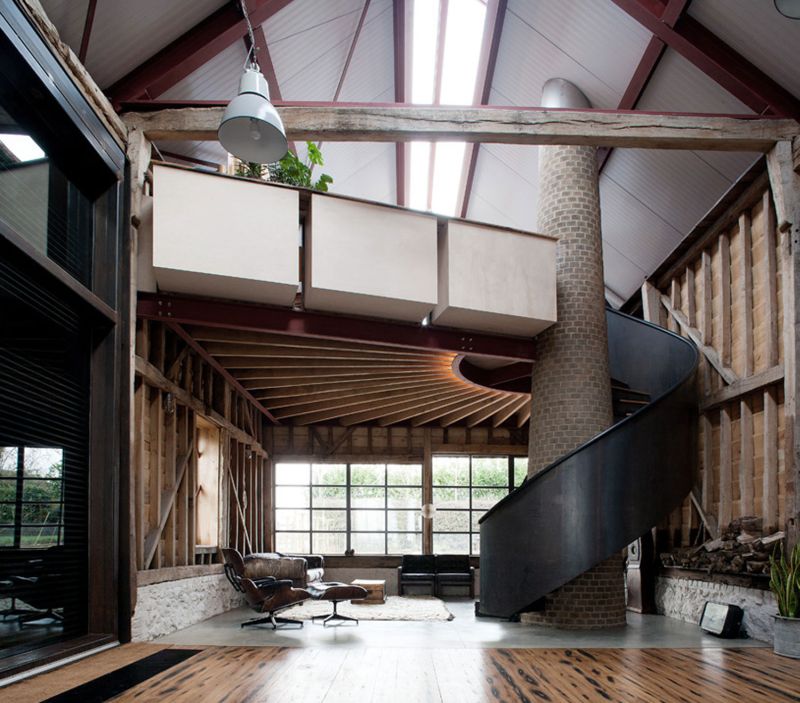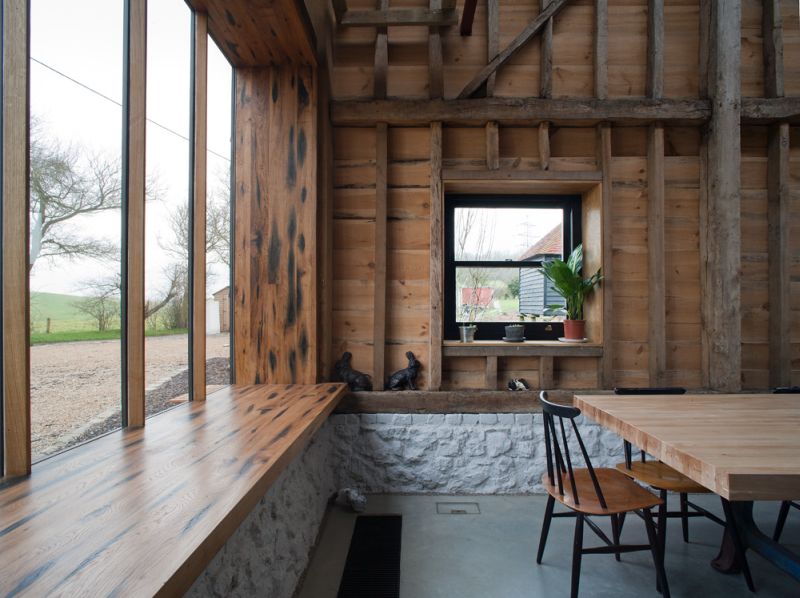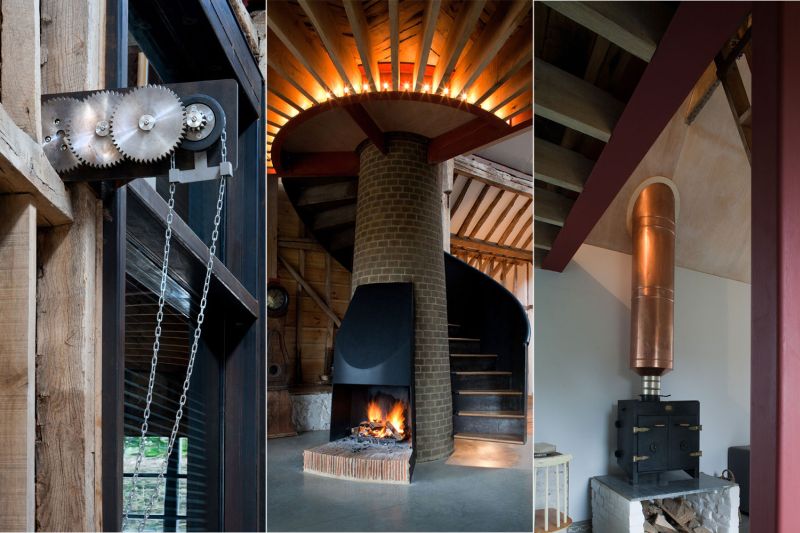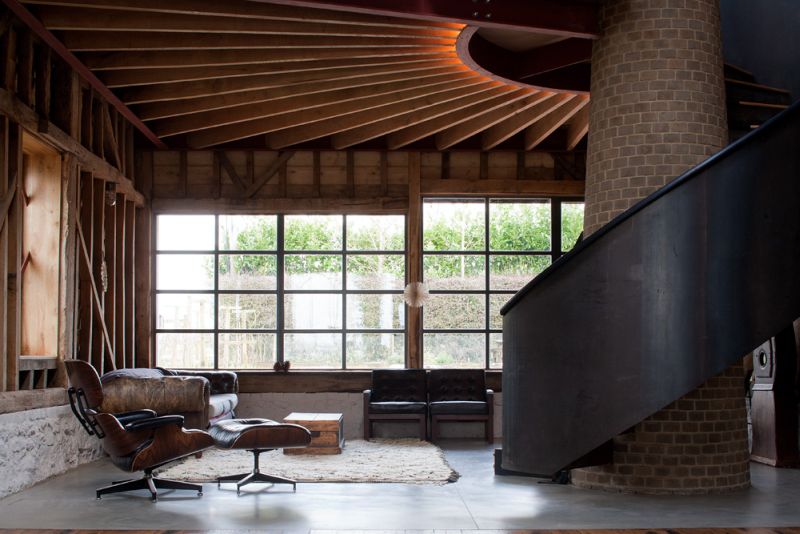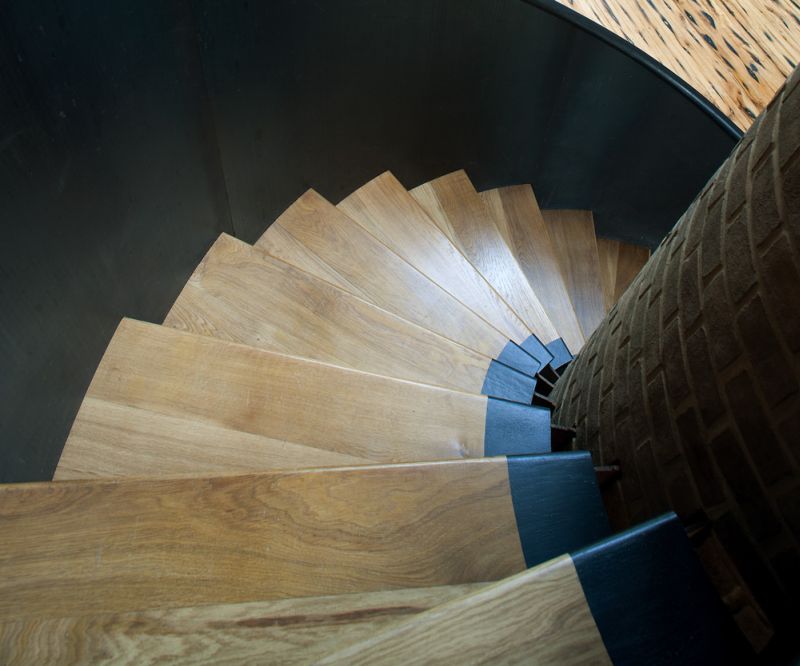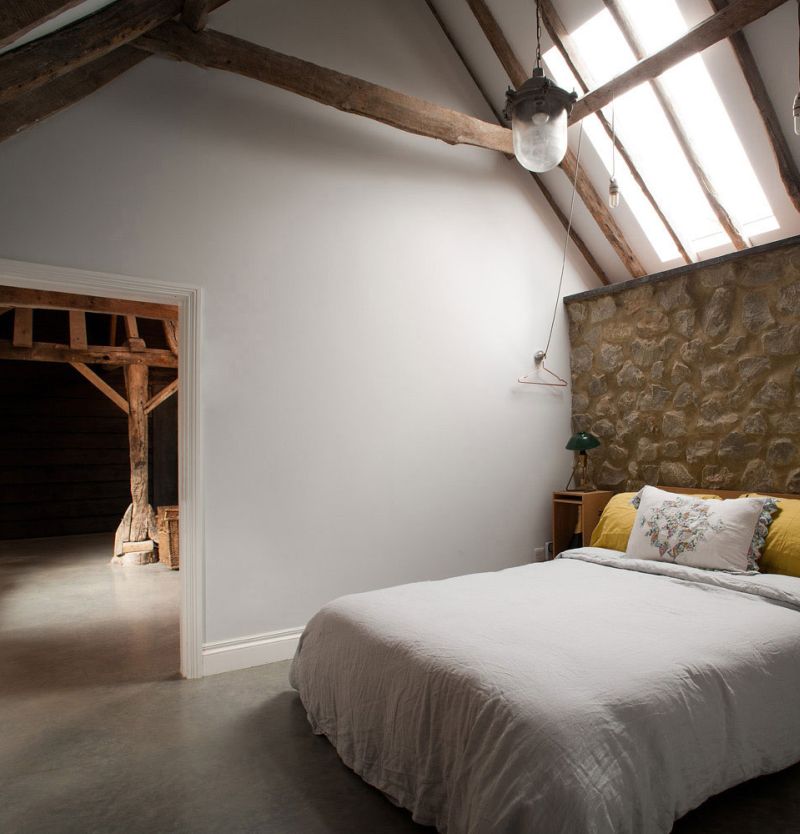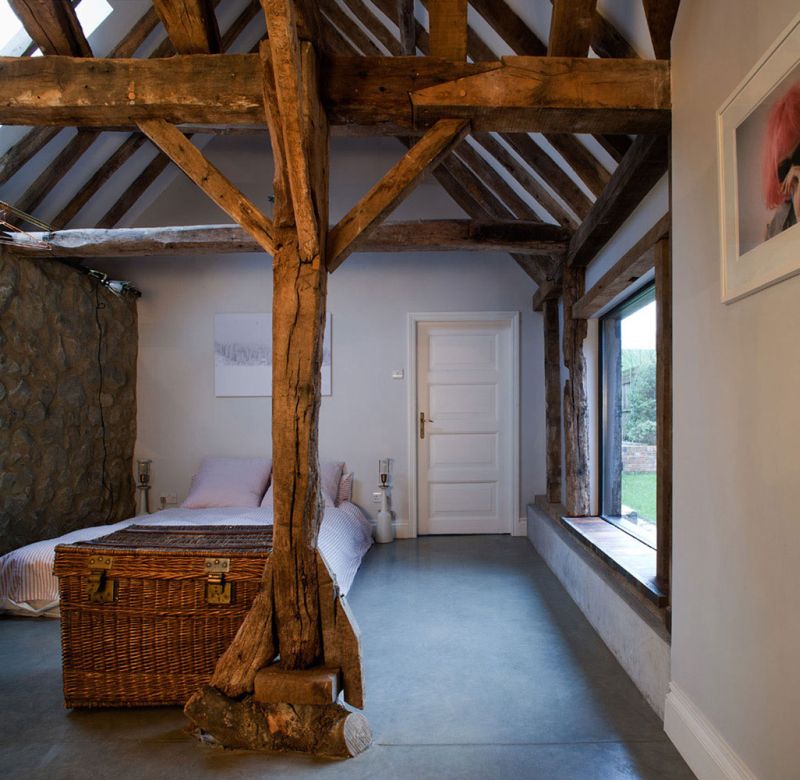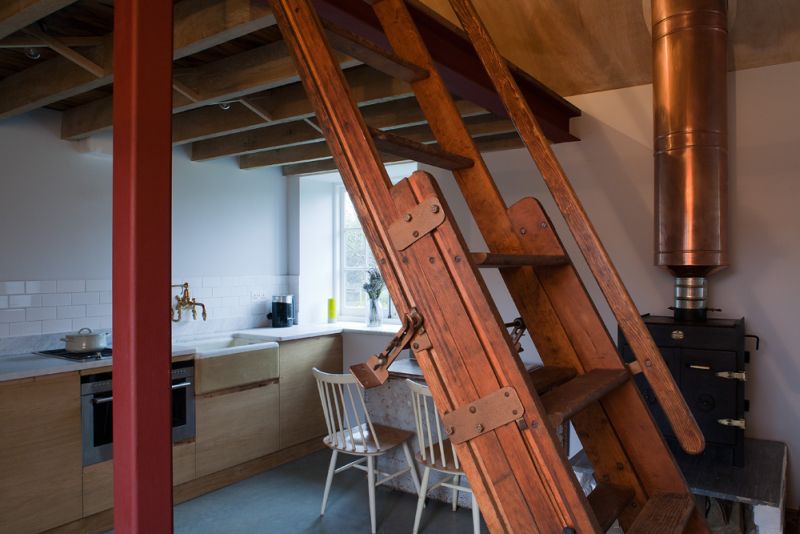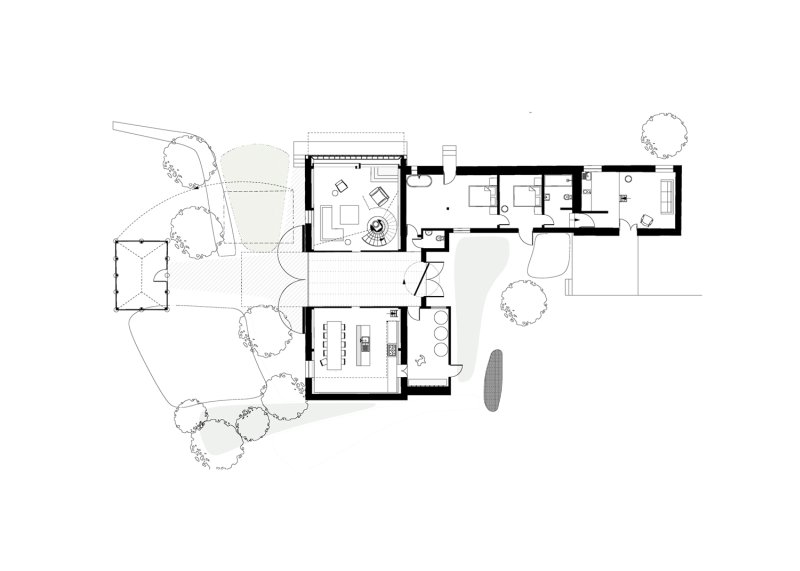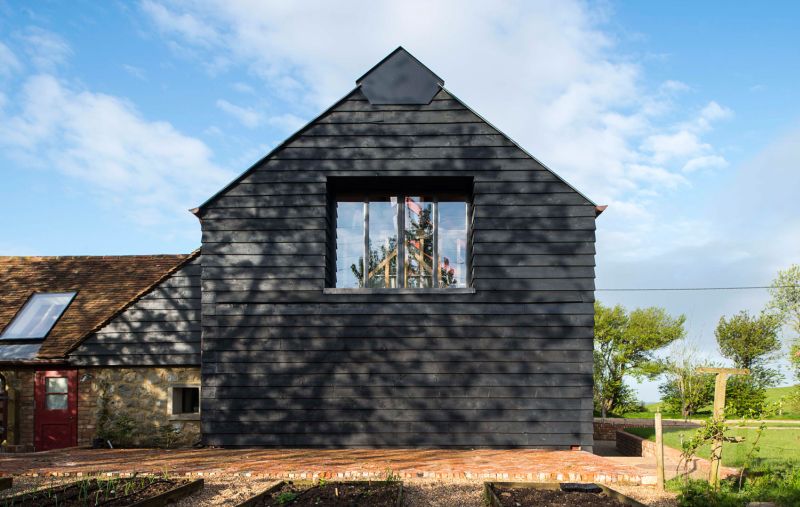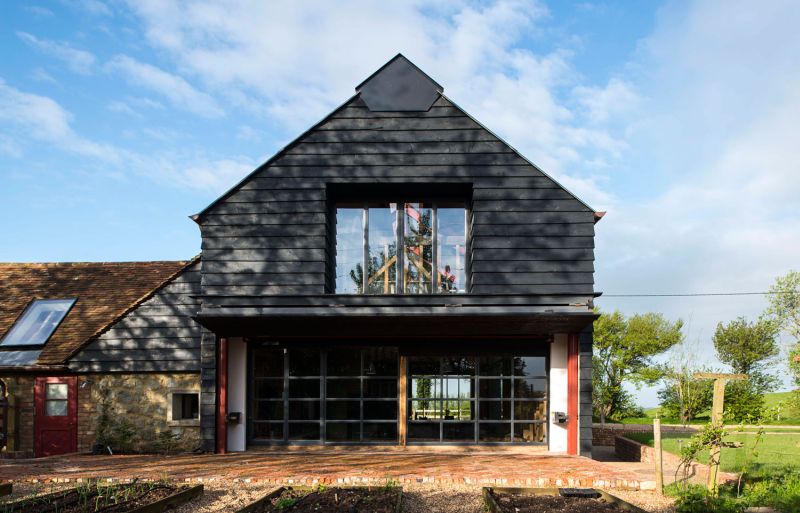 Via: Liddicoat & Goldhill