andBeyond is one of Africa's leading luxury safari companies that offers a number of unique lodging facilities including treehouse rentals to enjoy African landscape and wildlife in a generous way. The Ngala treehouse, set within the Ngala Private Game Reserve is their newest addition to its offerings. It is a four-level building, complete with a bar and a rooftop lounge. Guests have a chance to sleep 12-meter above the ground and enjoy the massive surrounding panorama.
The Ngala Treehouse features two sleeping areas – an enclosed and weatherproof bedroom with a king-sized bed, hot running shower and toilet on the third level, and an elevated sleep-out platform beneath the retractable awning on the rooftop.
It can be booked in combination with the Ngala Safari Lodge or Ngala Tented Camp, located a few miles away. After the thrilling drive in the reserve, guests can come to the treehouse in the evening, enjoy a tapas-style picnic dinner and finally sleep under the stars or in optimal privacy in the bedroom. The Treehouse is solar-powered.
Also Read: 25 Best Treehouse Hotels You Wish You Could Live In
andBEYOND Ngala Treehouse allows guests to have an overnight wilderness experience. The treehouse is child-friendly and allows 10-16 years old children to stay. It can be booked for about ZAR 8,500 ($565) per night in combination with the above-mentioned lodges.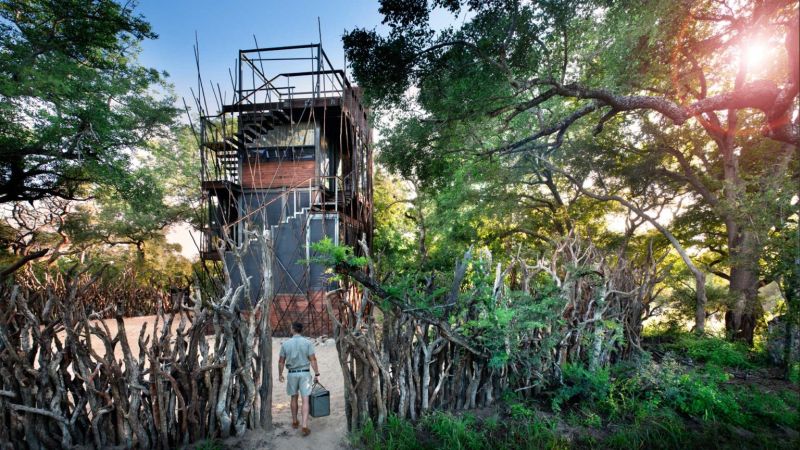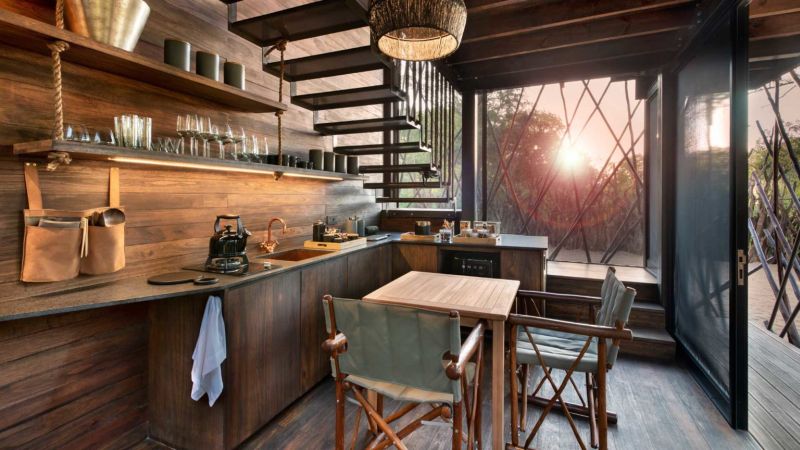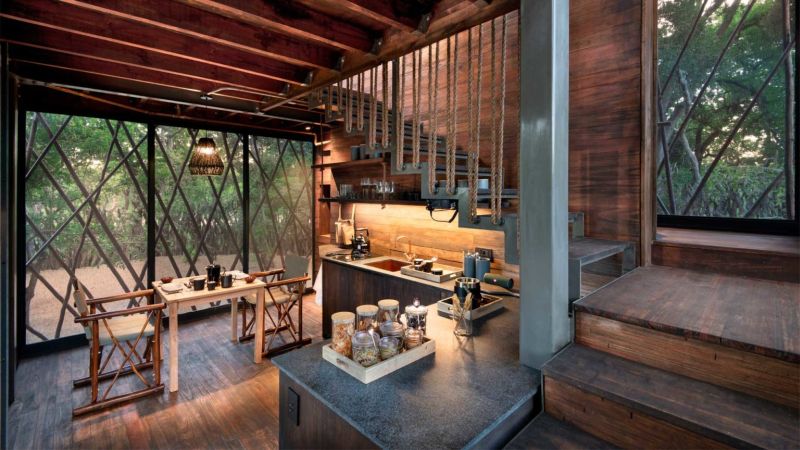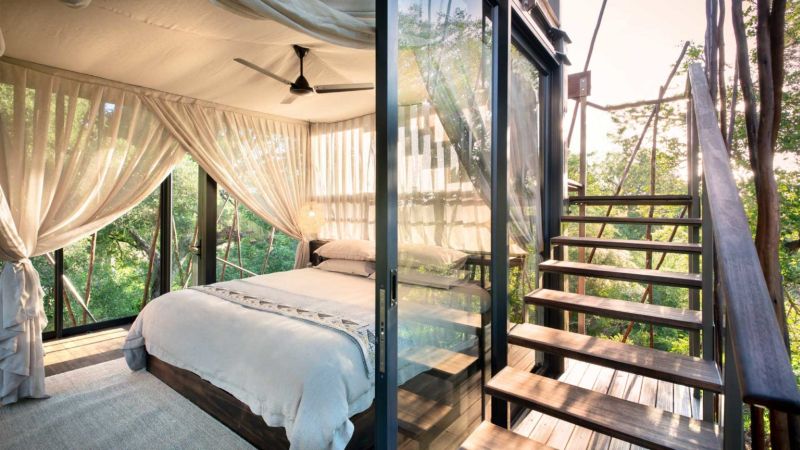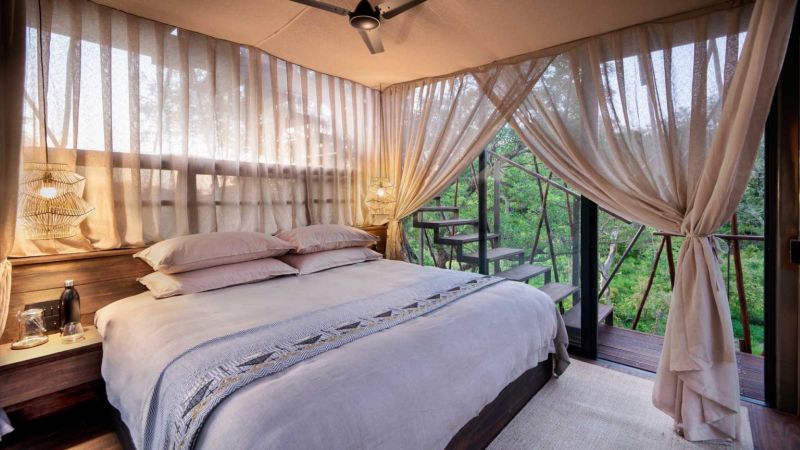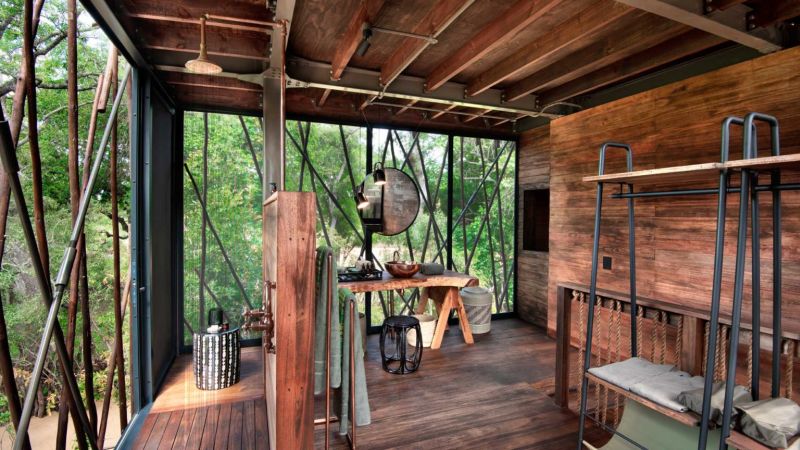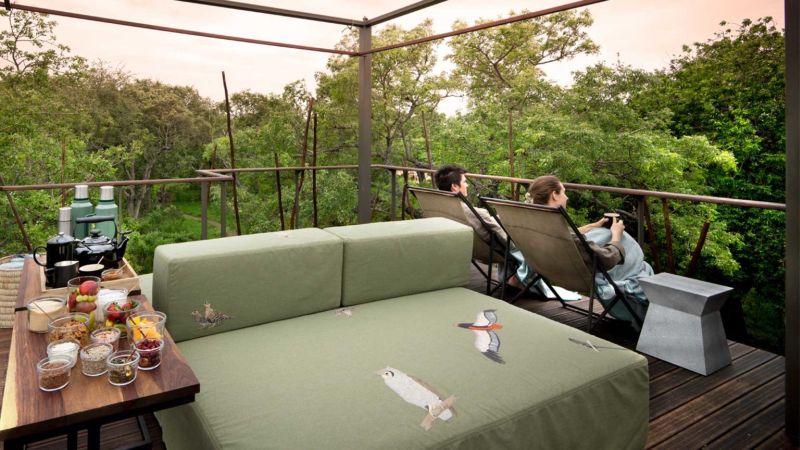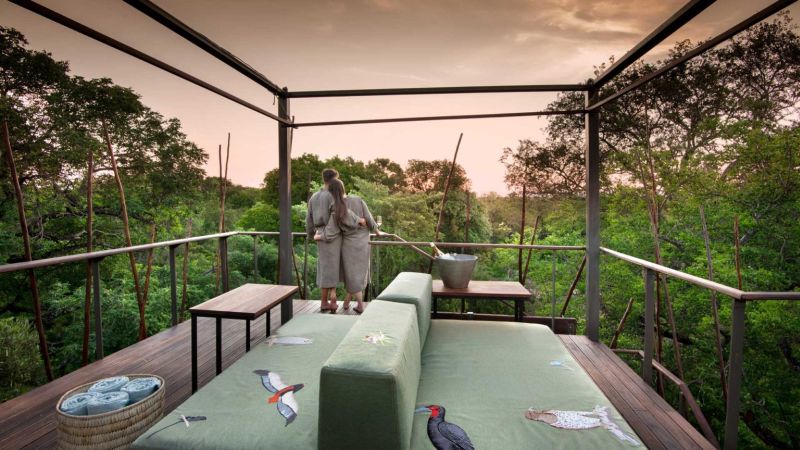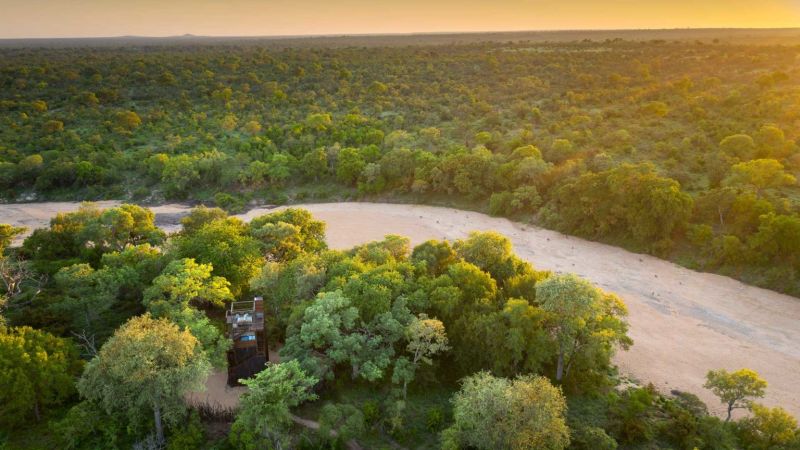 Via: LuxuryTravelAdvisor