Festive time is surely incomplete without great Christmas tree ornamentation and lighting. But why to use boring age-old lighting setups every year to adorn the seasonal tree? This year bring something more tech-savvy to highlight your Christmas tree- something like the Animated GlowBalls.
Grand Haven-based man Brad Boyink from GeekMyTree has recently reinvented the Christmas tree decoration with this 21st century lighting setup. Adding geeky flair to Christmas lighting, he has created the dazzling tree lights that can be controlled directly via your smartphone app.
Simply hang the GlowBalls on a six to eight-feet tall Christmas tree, plug them in and use the free app to enjoy spectacular light show. The lights are pre-loaded with 16 built-in patterns of vivid full spectrum colors, providing impressive 360-degrees illumination. These pre-programmed effects are capable of offering more than just simple 'blink' or 'chase' patterns, so you'll get one-of-a-kind indoor light show experience.
Each set comprises of 80 energy-efficient LED glowing balls, which can be hanged vertically from the top of the tree down the sides. These flashing lights are certainly going to add whimsical and magical touch to your interior, this festive season. Moreover, these will provide a great conversational element to your guests.
So, bring these lightings home to add some sparking flair to your living space. You can purchase the high-tech lights for $399 from Bronner's Christmas Wonderland or GeekMyTree.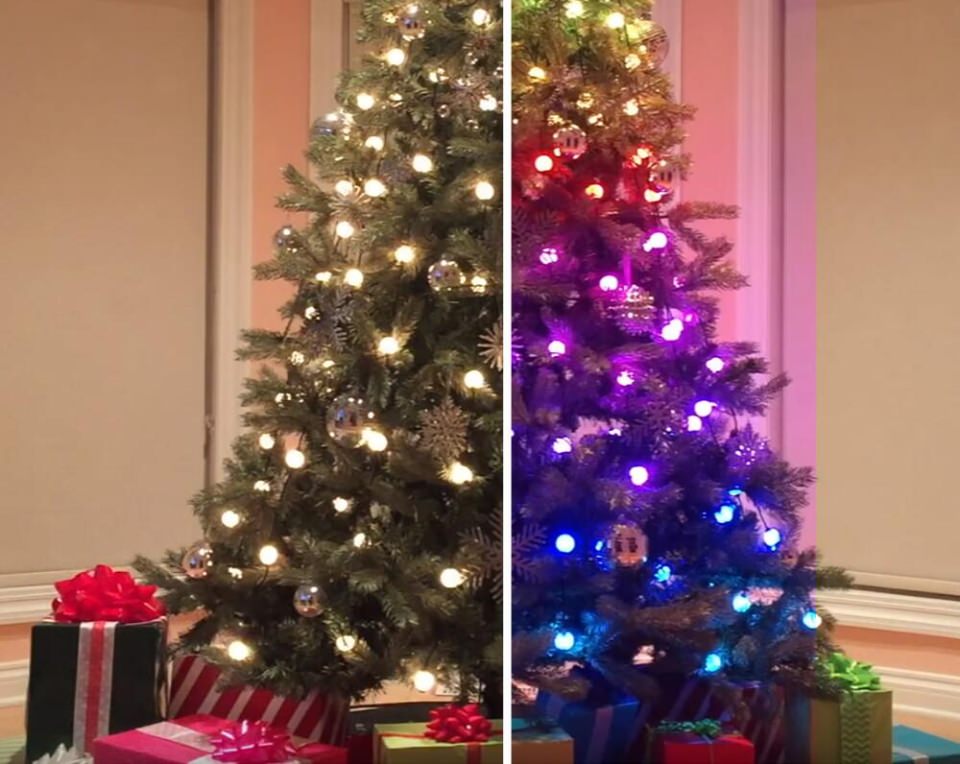 Via: TechCentury