Annabel Wrigley is well-known Australian author, DIY connoisseur and a mother of two. She runs her Little Pincushion Studio in Warrenton, Virginia, a studio completely dedicated to kids. In this studio she teaches little kids how to sew and take their creativity to a new height.
According to Wrigley, two years back when she started her separate studio on old town Warrenton, many parents wanted her to start her studio nearby. Otherwise, it would be very difficult for kids to take up an hour drive to reach her small town for sewing classes. That was the time when the writer of book series "We Love to Sew" thought of creating a mobile sewing studio.
Having the idea and converting a camper into portable studio is indeed heck of a task, but Wrigley got full help from CH Campers. Jerry Ragon, owner of CH Campers, has built all-new trailer for $8,900. The camper was earlier empty from inside and carried the retro look from outside.
Being a diehard believer in DIY, Wrigley wanted to create interior all by herself. She wanted the trailer to have large windows for proper light and to allow kids to peek out from where they are seated. The floor is made from laminated wood. Whereas to provide maximum storage, the legless narrow work table is used for easily accommodating four to five kids and have plenty of space to keep stuff inside.
Wrigley's husband, who by profession is an IT person, also helped her in designing interior of the trailer. The mobile studio beautifully carries bright white colors, while the exterior of the trailer carries white and soft bubble gum colors along with silver-tone bolt sign.
The cute little trailer is officially named as Penelope by her students and Wrigley is very positive that kids will love to learn something new in this cute little trailer. Penelope is now even hosting adult crafts and wine nights. With the price of $350, the trailer can also be used to host birthday parties for two-hours. Therefore, if you're interested in booking Penelope, you can visit the website Little Pincushion Studio.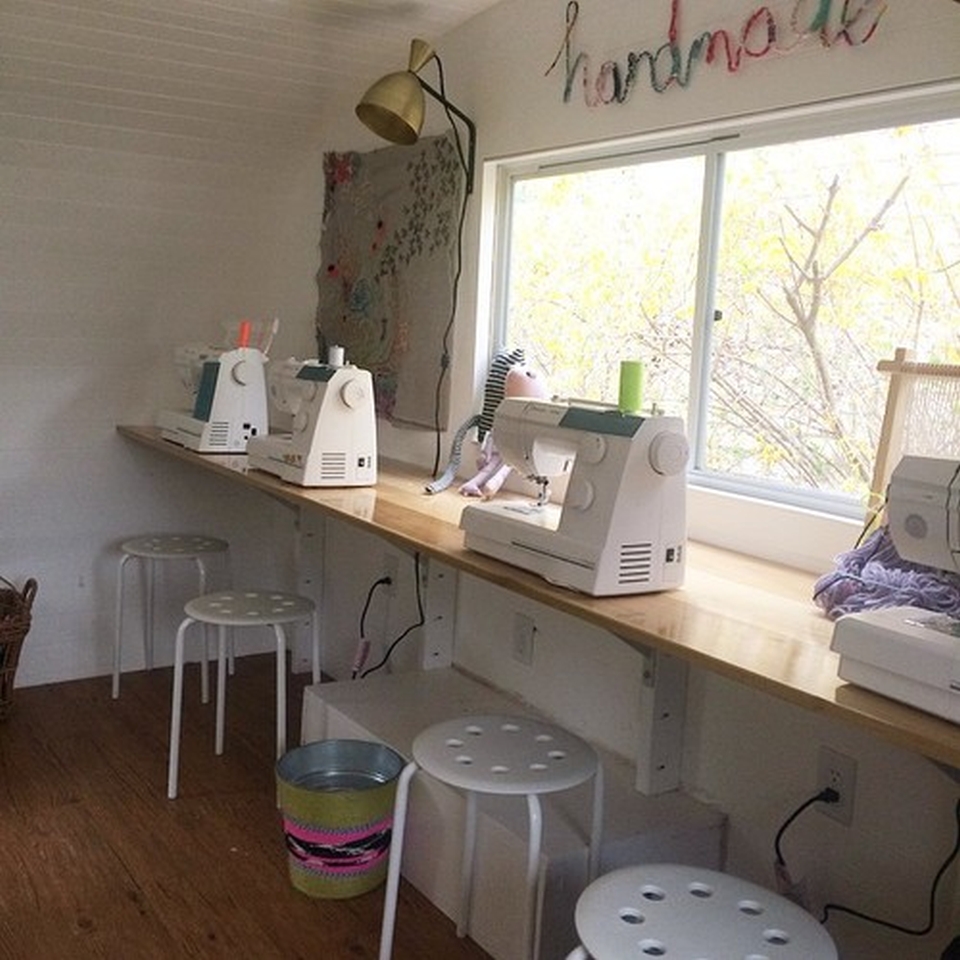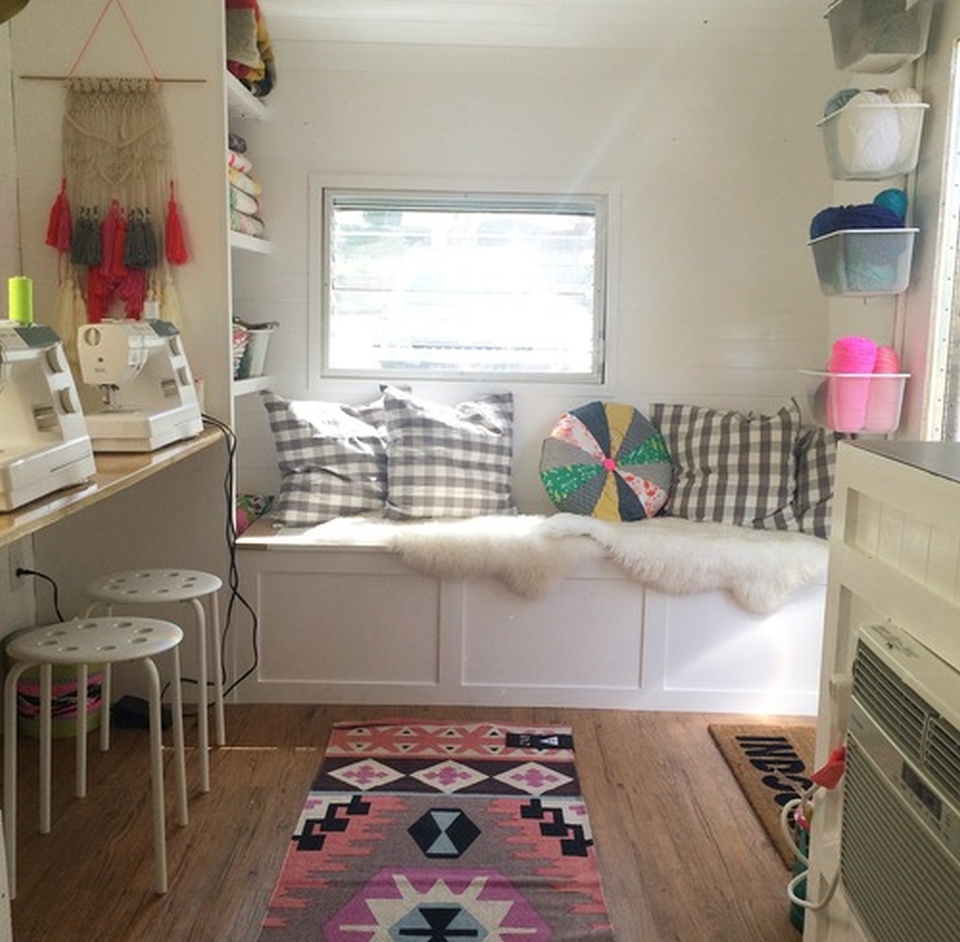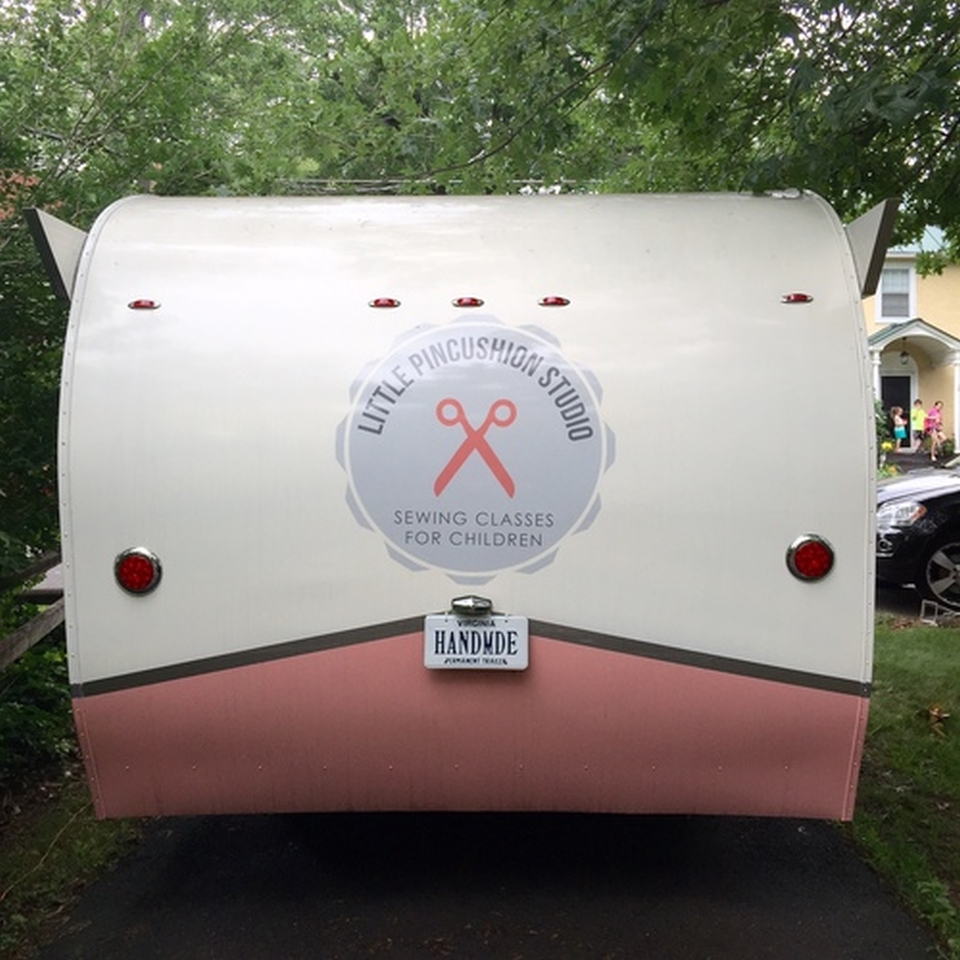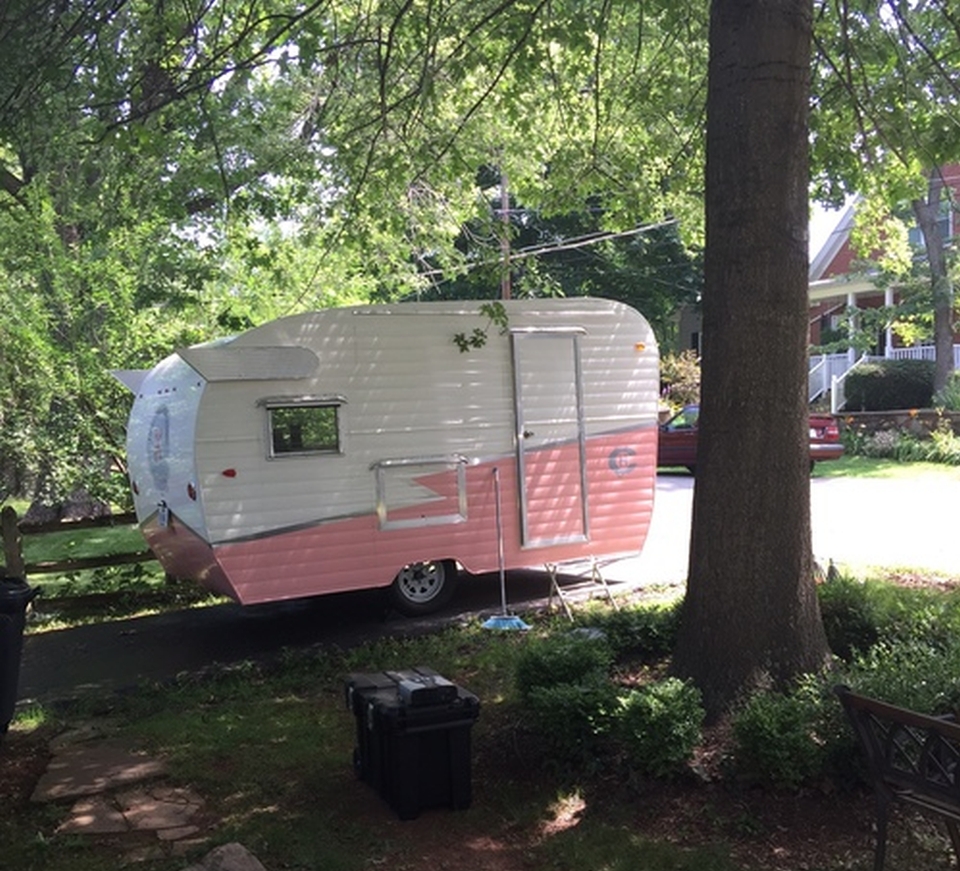 Via: TheStar