If you are looking to get some inspiration for your dream summerhouse, have a look at this unique one-story house by Anti Reality. Designed typically for coastal areas, it features an inverted roof that can be utilized as a swimming pool. The concept revolves around building a seaside house that is completely open to its surroundings, providing a better possibility to connect with nature.
Measuring 85-square-meters, this triangle-shaped house comprises two parts: main living space and a rooftop swimming pool accessed by a ladder. The house is equipped with large panoramic windows and there's even a wraparound walkway to enjoy the best views from inside.
Also Read: LAAV Architects' Summerhouse Features See-Through Swimming Pool Ceiling
This summerhouse has three structural cores, each containing separate sections including a bathroom, kitchen, and bedroom. These cores create three separate rooms and can also be opened or closed with a wall that wraps the space to provide privacy. One can keep them open or closed as per personal requirement using an onboard panel on the wall.
Aside from providing uninterrupted outside views, Anti Reality's summerhouse with a rooftop swimming pool is surely a creative concept that you would want to take a leaf from, provided you have the money to burn.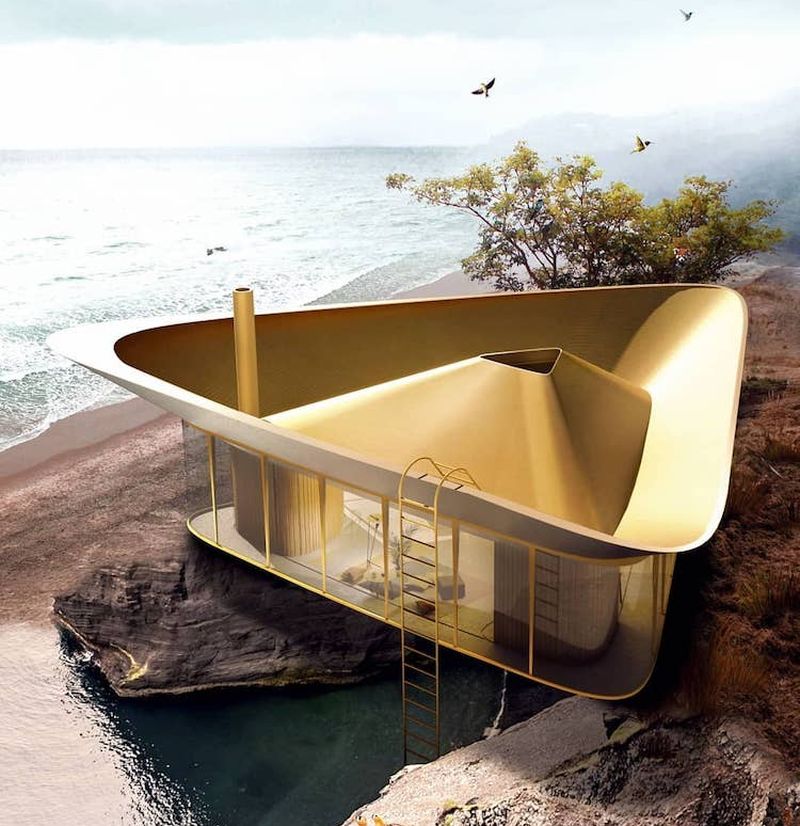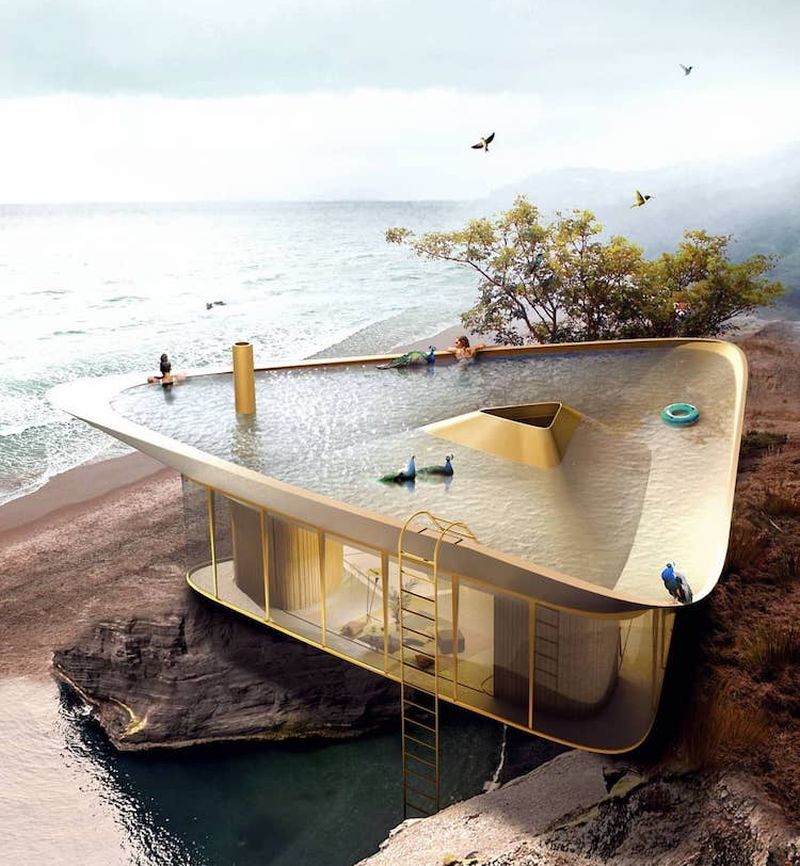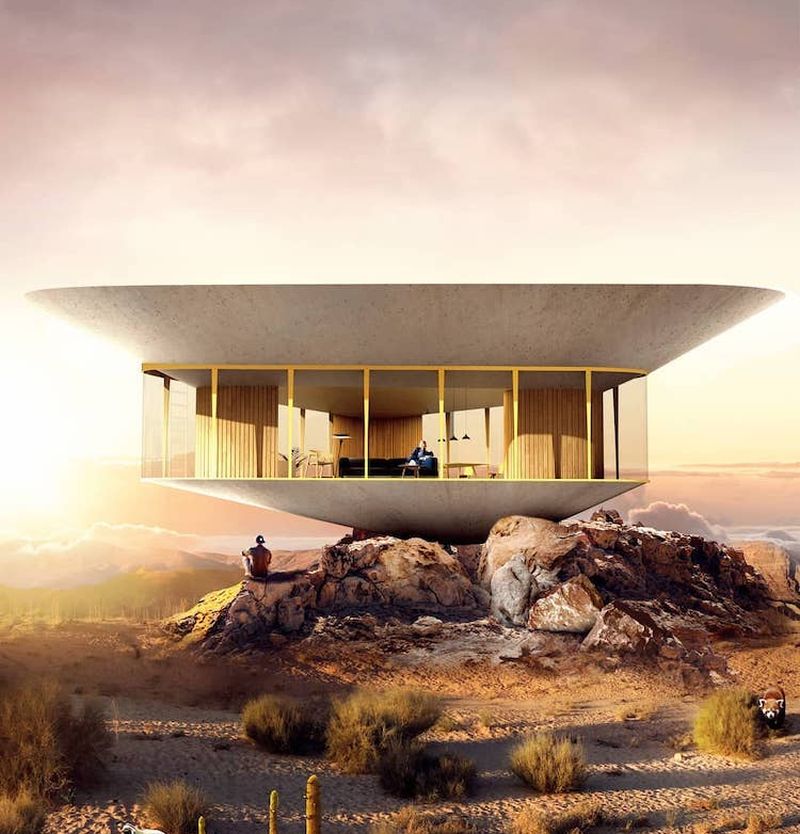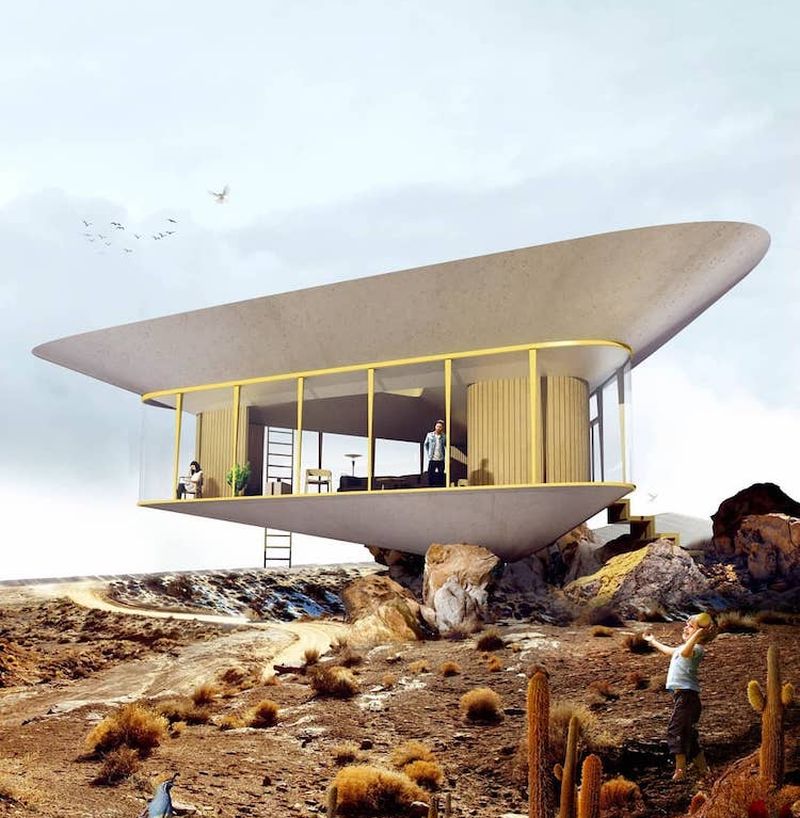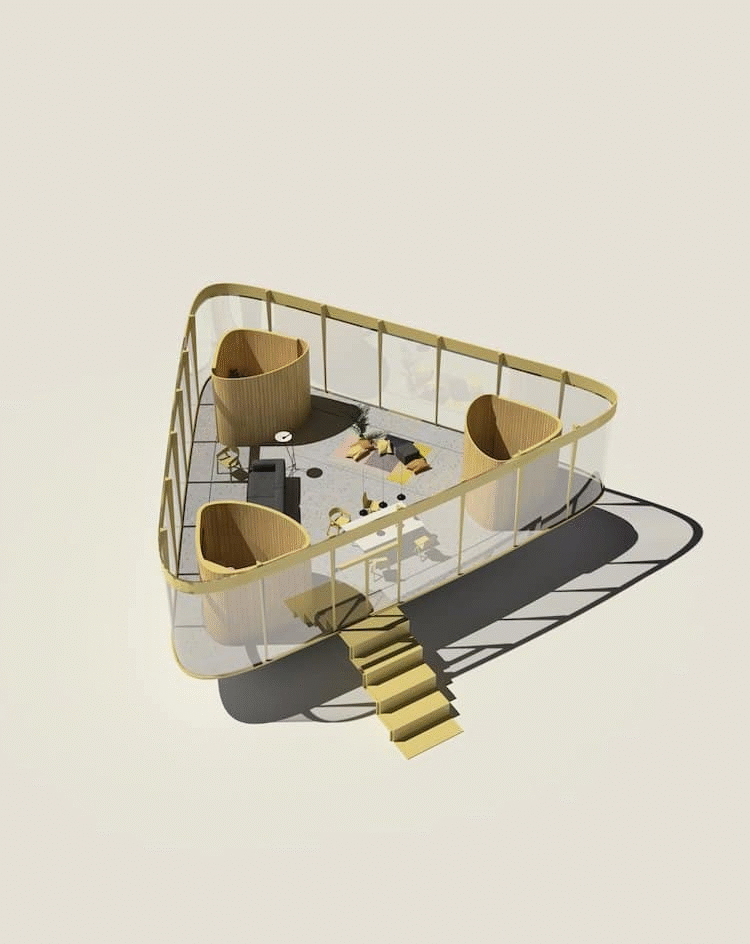 Via: MyModernMet/DesignBoom