At first glance, you might feel that this concrete block is some bizarre décor object, but don't get confused- as it is actually a coffee machine. California-based design firm Montaag has designed the Anza Coffee Machine to examine the functionality of brewers in an innovative way. It is created to give a whole new dimension to design pattern of conventional coffee makers.
Designers of the firm wanted to create an unusual coffee brewer, leaving behind its technicalities and boring layout. Therefore, the appliance is built in two different finishes- concrete and Corian; both forming an exceptional piece of art for your contemporary kitchen. It not only features an enticing design but also is functional like regular coffee machines. Moreover, the concrete and Corian materials don't interfere in its functioning.
It features a wooden base to hold the coffee machine, which further includes a built-in water reservoir, buttons to control steam and handle for holding the filter. The hot water spigot is cleverly designed to resemble those of a vintage sink tap. For its smooth functioning, you need to put in the desired amount of coffee ground and set the machine to make strong or light coffee, using its tap like valves.
The coffee machine elegantly blends simplicity with classic styling. You can purchase this exquisite coffee maker online via a special made-to-order option for the indicative price of about $2,650.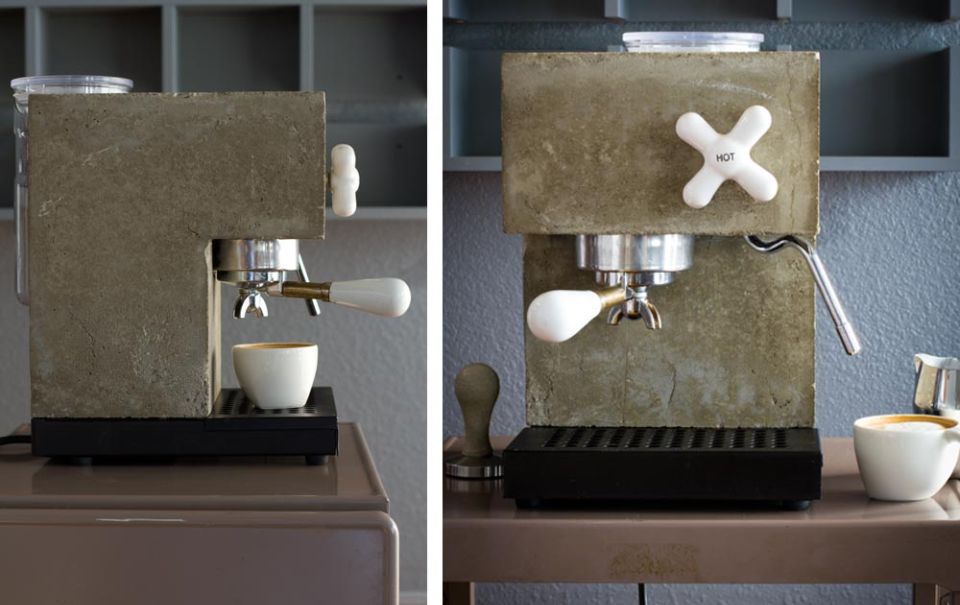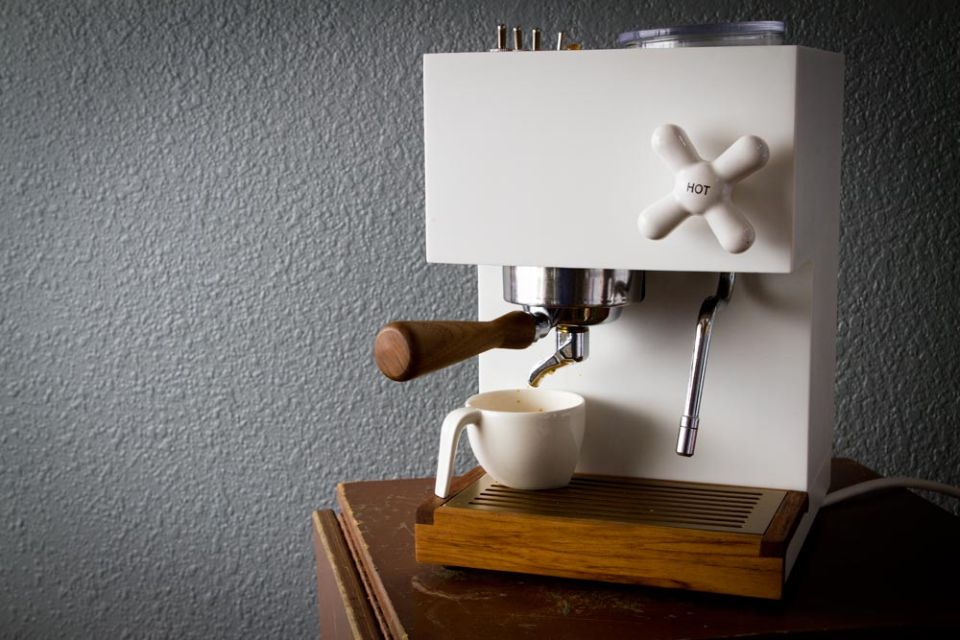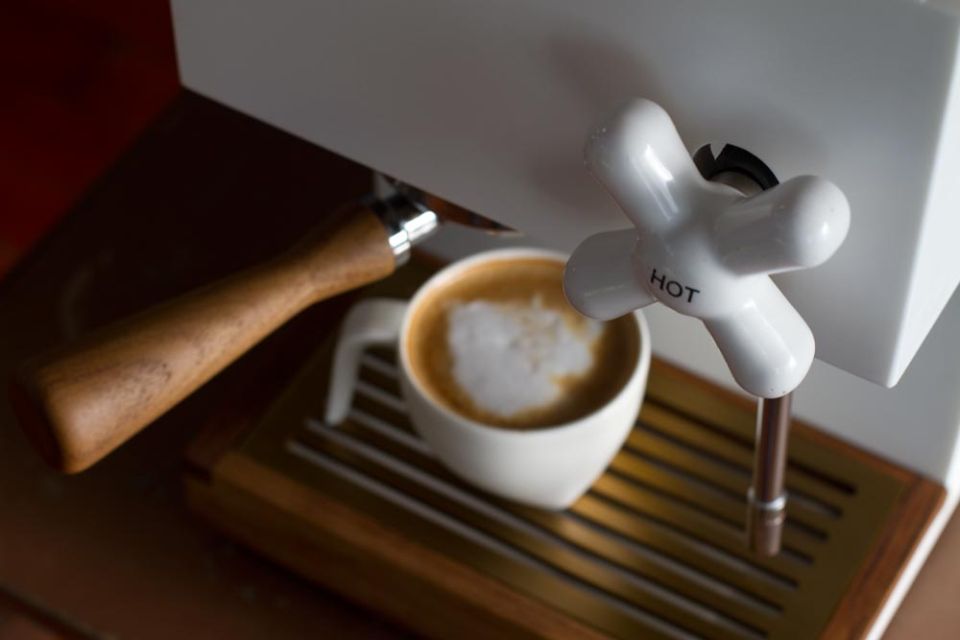 Credit: EspritDesign