Usually, apartment kitchens are the center of the home – as cooking, socialization, and entertainment takes place in them. But this beautiful apartment in Maida Vale, London forgoes that tradition with its hideaway kitchen. Renovated by K Studio, this small space apartment features a sleek, larch clad box within the living room.
The apartment kitchen remains hidden inside this box with sliding floor-to-ceiling doors. When closed, the sliding doors give minimalist aesthetic to the living area and when open, they reveal a fully-functional kitchen. Just outside this hidden cooking area, you can see a small dining table with minimal pendant lamps hanging over it. All thanks to the clever design, the usable area of the space has been increased and beautifully transformed into a unique family home with a contemporary feel.
Not only the kitchen, but the larch box also closes off the private zone of the flat incorporating two guest bedrooms. There is also a shared bathroom behind the kitchen on the rear facade of the building. Opening to the living area, the box creates a sociable atmosphere but when it's closed the kitchen activities remain completely hidden to maximize the available space.
This living room of the apartment features two windows to bring in the warm sunlight. To play along with minimalism, the living room is integrated with sleek furniture and a flat-screen television. Although the simple furniture designs are present in the living room, but the area rug adds more character to the given space.
On the main floor, you can even see the modern staircase that also helps in opening up the living area. The unique redesign of this living space allows more creative approach in decorating other aspects of the apartment. This apartment is perfect for those who like minimalism to the extreme level.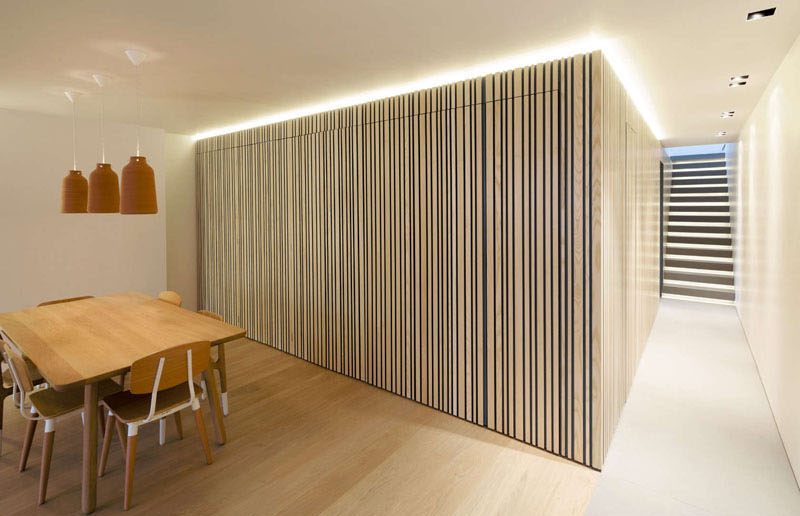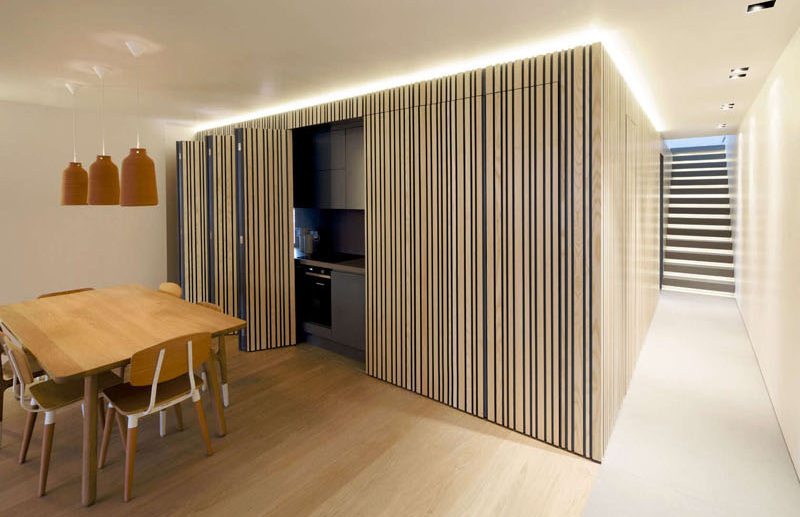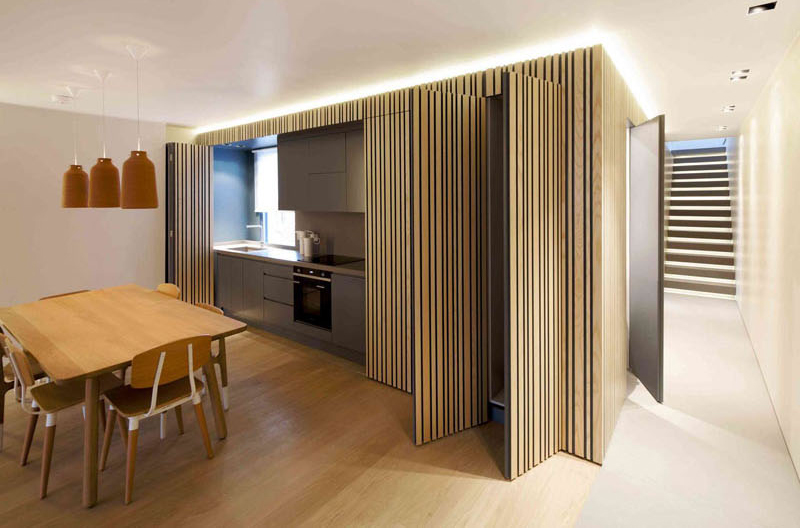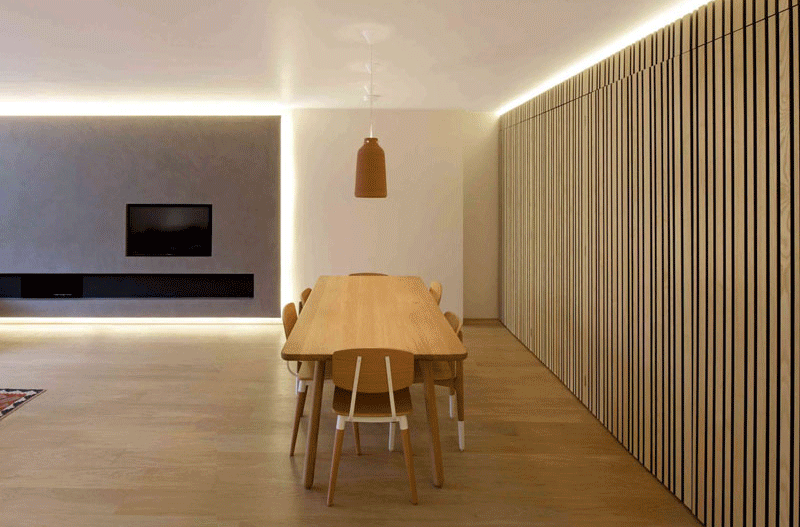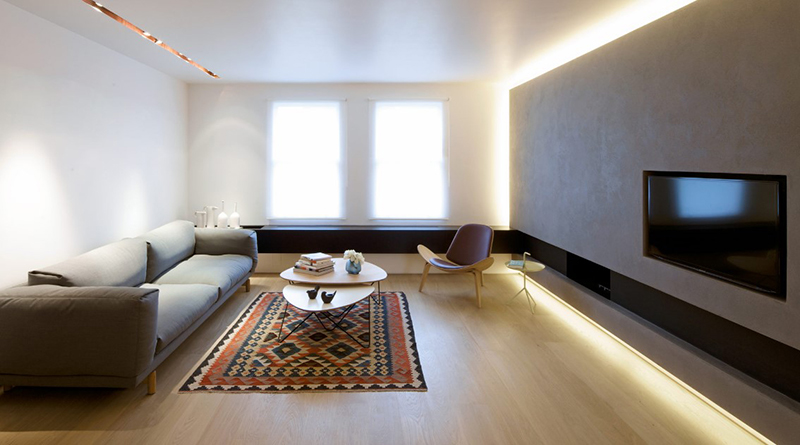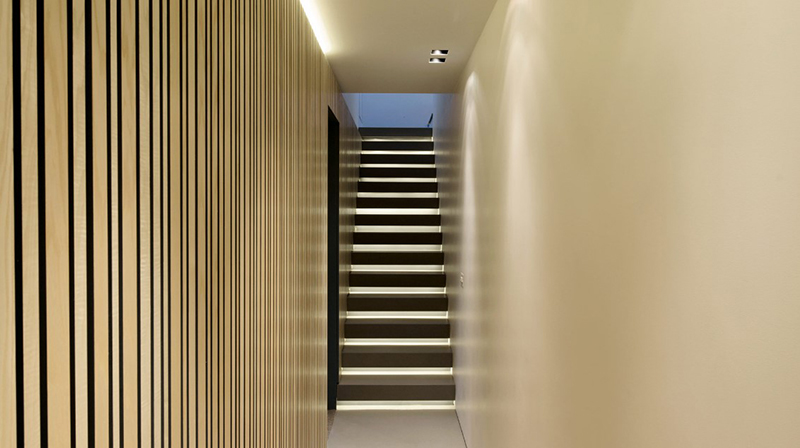 Via: HomeDesignLover