How do you enjoy your glass of whisky or beer? At your home with minimum fuzz or in a club enjoying life like it is your last day? Whichever way you do it, but you can't afford to miss the experience aboard the Apollo 70 Airstream Bar. This mobile lounge catering service based in Oxfordshire is the epitome of luxury which is currently taking tour in the U.K. And if you have enough money to afford it for a day, just book it and park it in your backyard for surefire attention. We don't guarantee that you'll be safe from any vandalizing attempts though!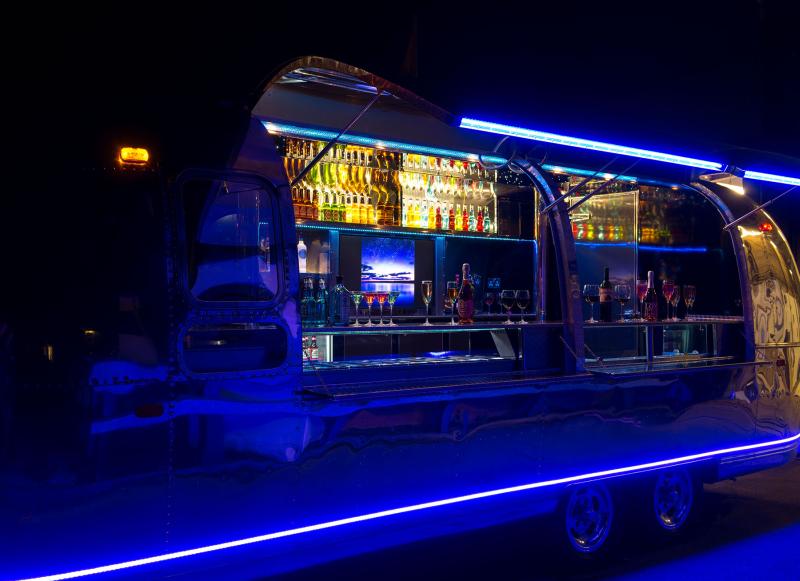 On the outside it looks like a luxurious trailer camper, but what's on the inside is even better. It is actually a high-end bar on wheels. And you'll be surprised to know that this bar on wheels is re-created from scratch with an old vehicle as the base. As soon as you enter the Airstream Bar you'll be struck by the ambience and the range of booze they offer. A drinker's paradise perhaps.
Apollo 70 Airstream Bar is a niche concept that's grabbing attention in the U.K. and people in other parts of the world just can't wait to have it in their city. And who won't like to enjoy a weekend with this land yacht besides them.