For urban dwellers, there are a number of intelligent indoor gardening systems to grow organic vegetables and herbs. But these devices are not appropriate for housing exotic animals, and bring realistic touch of natural rainforests into your home.
However, biologist Jared Wolfe has created the world's first smart microhabitat called Biopod, which allows consumers to recreate rainforest ecosystem at home. The app-connected microhabitat is able to replicate ideal environment for plants and animals in the comfort of your home.
Using space-age technology, this amazing microhabitat has been created to support the growth of fresh herbs, mini rainforest, as well as to replicate natural environment suitable for amphibian or reptile life. Hence, the app-controlled microhabitat the users can now grow plants and raise exotic creatures without making them feel away from home.
The habitat is equipped with a series of smart sensors that keep tab on the activities inside the artificial ecosystem. These sensors are able to send feedback from the device to the user's smartphone. Using the mobile app, the users can even monitor the required light, temperature and irrigation levels for creating natural environmental conditions in a small box.
Just few taps on your smartphone screen can now bring the serene natural environment into your living space, without much hassle. From a home for exotic reptiles to a simple vegetable garden, the homeowners can now easily form an artificial habitat of their own- no matter where they live- whether in a large home or a limited space apartment.
Although most of Biopod's Kickstarter packages have been sold out (after raising over $350,000 more than their original $30,000 goa), but you can still preorder the product from Indiegogo website.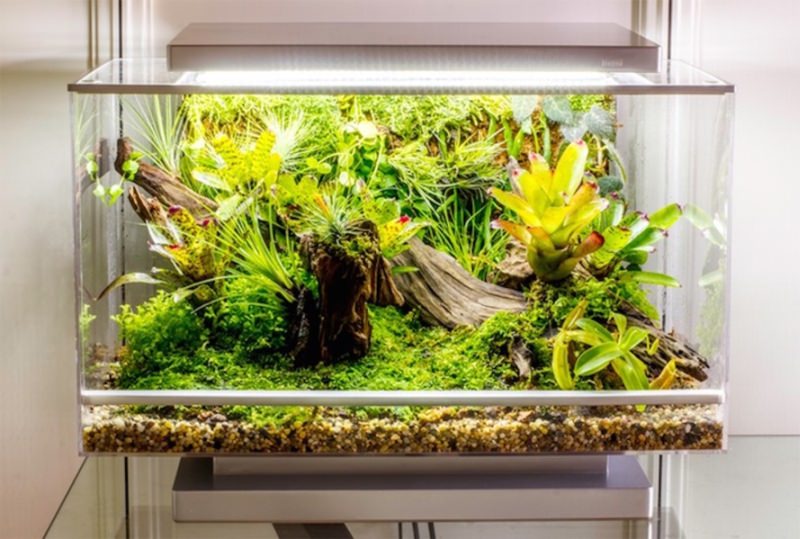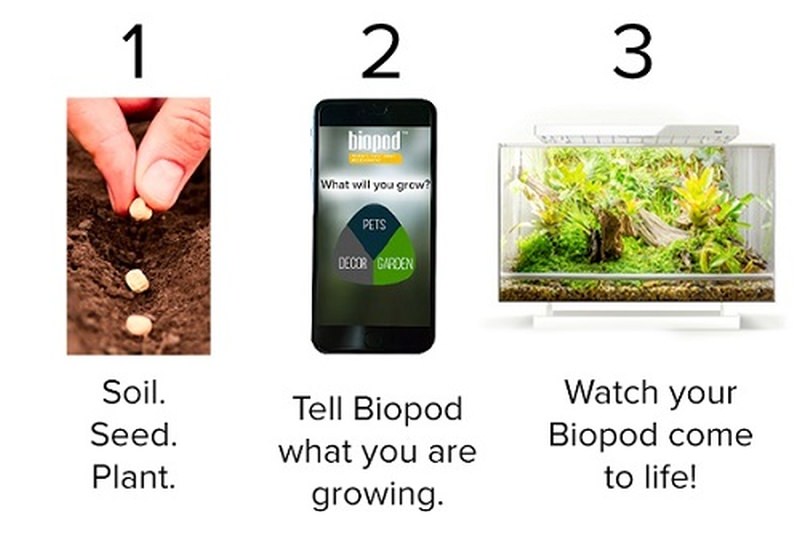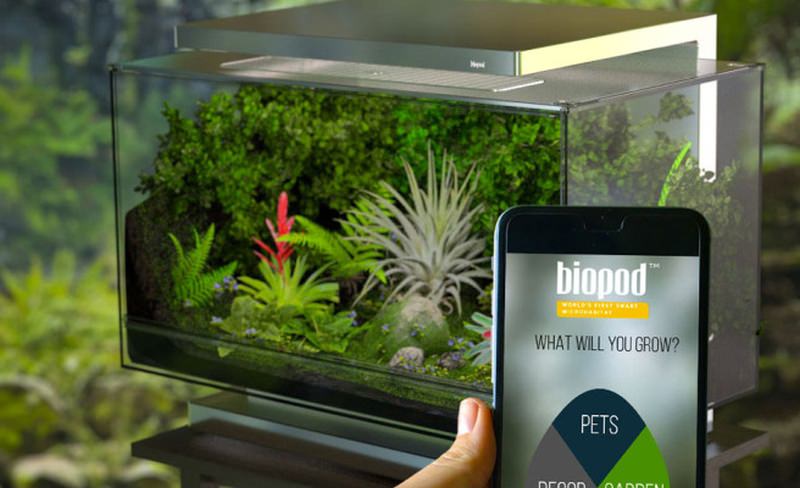 Via: Earth911