Google Home and Amazon Echo have been fighting it out in the smart home speaker arena for quite some time, and now it's going to be a three way battle. Apple has announced HomePod, a connected home speaker all set to revolutionize the smart home product market. Apple's home speaker comes with special awareness which lets it sense the surroundings, and then deliver surround sound audio depending on it. The wireless speaker comes in a 7-inch tall form factor and Siri integration lends it smart credentials.
The speaker can be voice-controlled from a considerable distance thanks to the six integrated microphones. User can voice-control the speaker even from across the room when loud music is playing. That way, it is now just about playing music, but also knowing more about the song's details. For example, you can ask "Hey Siri, who's the lead guitarist in this?" and the speaker will respond with all the details it has in the database.
Also, you can pass voice-commands like "Hey Siri, I like this song" and HomePod will know about your preferences over time. It will learn you music tastes from across hundreds of genres and moods from numerous playlists. All these music tastes are synced across other Apple devices which is a great thing for audiophiles.
Apple HomePod has a large in-house built woofer for a deep bass response and seven tweeters which beam high frequency acoustics. All this is done using directional control and technologies that preserve the rich audio of the original recordings.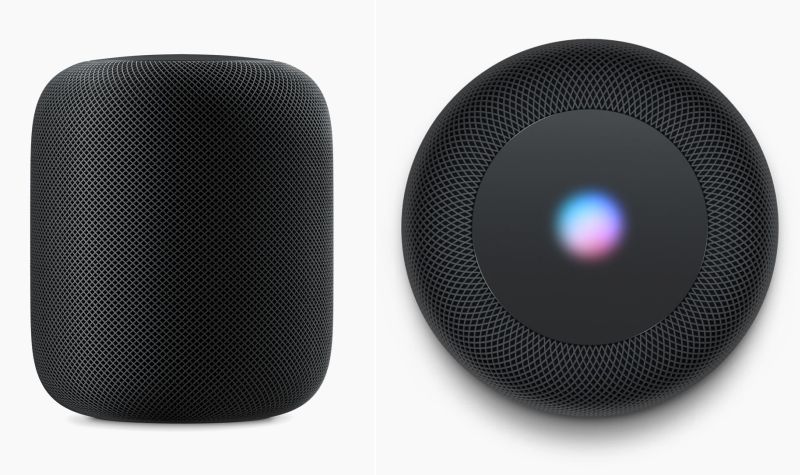 Keeping personal home assistant qualities in mind, HomePod will be able to send messages, get news updates or control smart home devices with voice-commands thanks to Siri. It can also provide remote access for home automation with the help of Home app on your iPad or iPhone.
HomePod is going to be available for US$349 in December in UK, US and Australia initially.