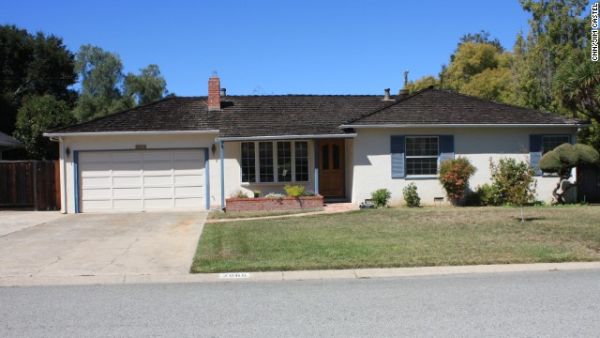 What might seem to be a pretty modest ranch style house is actually the birthplace of Apple as a company. Located in the (now) affluent city of Los Altos, at the southern end of the San Francisco Peninsula, this is where the wizards of modern computing Steve Wozniak and Steve Jobs constructed the first computers with the Apple moniker. And, now the address of 2066 Crist Drive is due to receive another accolade. The seven-member Los Altos Historical Commission is gearing up for a motion that would make the residence a fully protected historical site. In fact, a historical property evaluation has already started for the house, which is now a part of an upscale neighborhood.
As we can see in the very first image, it is the attached garage (on the left side) where the first 50 Apple 1 computers were assembled. They were later sold to Paul Terrell's Byte Shop for a credible value of $500 each. However, beyond such interesting stories and the 'Steve Jobs' credentials , the ranch style residence also has some real historical value. For example, the 1,793 sq ft house with its three bedrooms and two bathrooms was built way back in 1952. Thus, the current evaluation for the over 60-year old property will fetch a price of around $1.5 million.
We also did mention something about an upscale neighborhood. Well, according to Zillow, every house in the area is listed well over million dollars, with some even going up to over $3 million. Added to that, Los Altos has the 66th most expensive zip code in whole of America, which certainly explains the soaring real estate prices of the Californian city.
Via: CNN