Elegantly designed vases keep spirit of summer alive in your home even if winter snow is covering the land outside. Keeping the same lively feel of nature in mind, Los Angeles-based design studio Aprilli has created a funky Coral Vase. Designed by US-based designer Steve Lee, this contemporary vase features organic forms, which mimics organic forms of polyps with eight tentacles connecting at one spine.
It is made from PLA Thermoplastic shell with plaster infill and glossly white layout is finished with polyurethane paint. Just like the natural marine creature, the vase consists of eight individual stems that meet at its base, forming firm balanced structure. Within these separate stems or openings you can place identical or different flowers to give refreshing touch to your interior.
Each stem includes 25 x 150-mm test tube, which can be refilled with water whenever desired. Overall weight of the vase as well as water inside the test tubes is balanced by the firm spine. Design of the vase is too attractive that one can't keep their eyes off even if it's placed at corner of your living room. Either adorned with flowers or placed simply like a home decor object, the coral vase enhances appearance of any space where it is kept.
Aprilli Coral vase is idyllic to spruce up any home or office space to make it look minimally sophisticated. If you want to purchase it, then you may contact the design studio for a further sale related inquires.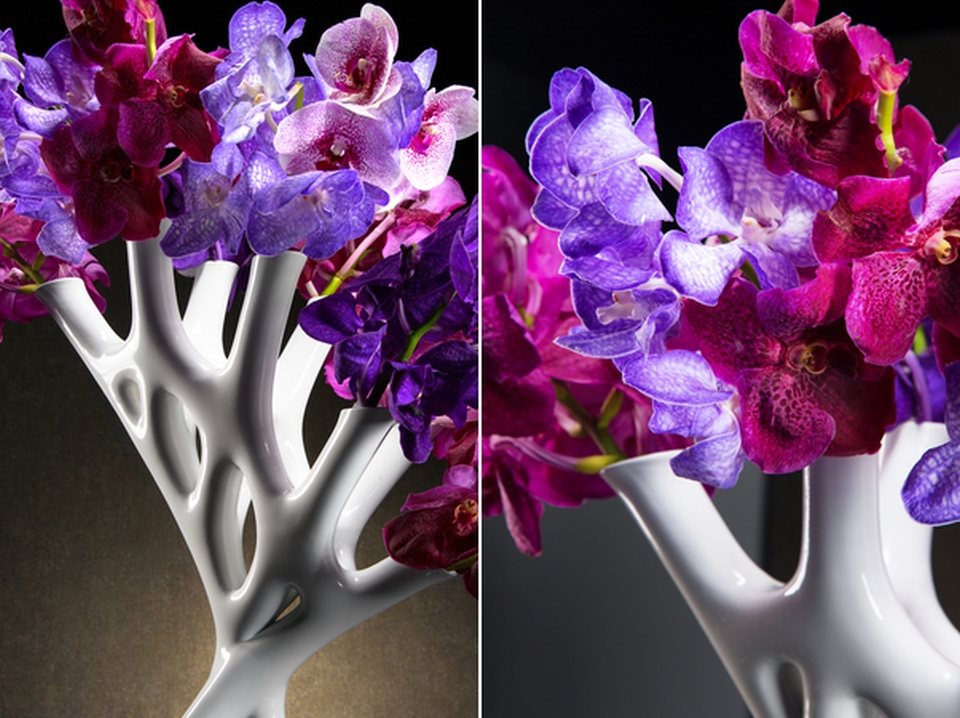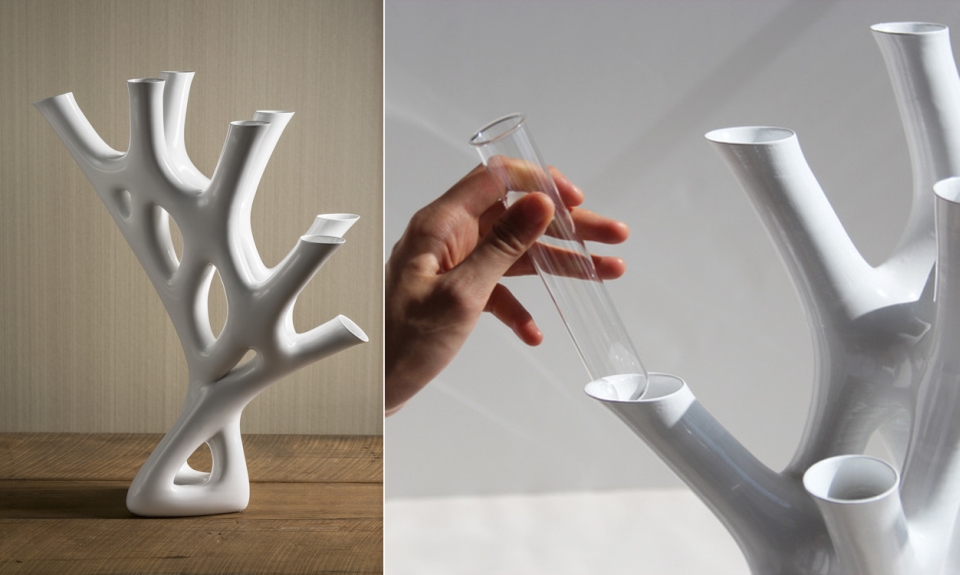 Via: DesignSpotter