Dubai-based Aquatic Architects Design Studio (AADS), a sister company of Netherlands-based Water Studio that specializes in floating constructions, will be unveiling the world's first floating drive-through and food delivery outlet, slated to float in Dubai's lagoons after February 2, 2018. Run in collaboration with the F&B entrepreneur Koussei Kurbaj, it can be a beneficial platform for potential consumers out at sea. The first Aqua Pod named Salt Bay has a capacity of up to six staff members for serving food and beverages in different sea regions of Dubai.
Ahmed Youssef, the founder of Aquatic Architects Design Studio (AADS) and creator of the Aqua Pod said;
In Dubai, we are almost always surrounded by water; Emiratis and residents alike spend significant amount of time at sea. At Aquatic Architects Design Studio (AADS), we understand the value of the region's shorelines and beyond, so we saw an untapped opportunity to bring an innovative concept to the UAE.
Also Read: Floating saunas that'll rejuvenate your senses
Inspired by the traditional food trucks, the design team has created Aqua Pod with the aim to expand food industry into the aquatic market. This floating structure running on electricity and diesel is made with sustainability in mind, as it has eco-benefits despite serving food. It has built-in waste collector and a desalinating feature that makes sea water potable without releasing any negative discharge.
Currently, they will be serving a creative burgers menu, as it is one of the most popular foods among beach goers. Supporting UAE government's initiative to foster innovation and entrepreneurship along with sustainability, the Dubai Maritime City Authority (DMCA) has created a new license category for this one-of-a-kind floating food cart.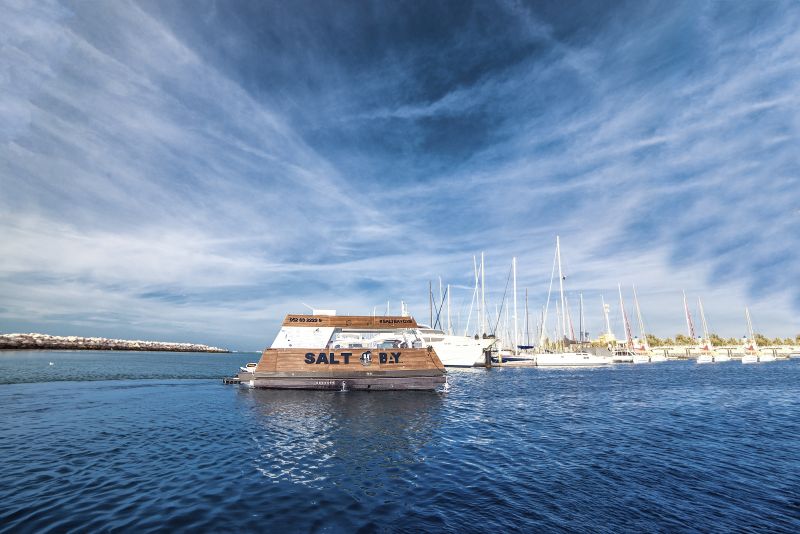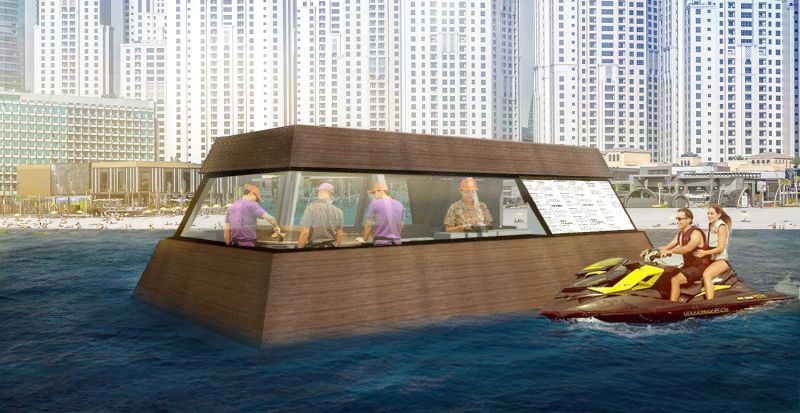 Special thanks to Ahmad Ataya, Business Development & Public Relations Manager at AADS, for sharing the details and photographs with us!