Aranka is a mobile living unit by Czech brand Hide and Seek, which is designed by Martin Kožnar to be placed amidst nature. Made from wood, metal and glass, it is a unique mobile cottage that can accommodate up to four people and is designed not just for the comfort of its inhabitants but also to be light on the environment.
The tiny home features an innovative design that harvests rainwater as well as solar and wind energy to provide an ultimate off-grid living experience.
It is designed as a fully energy-efficient and self-sustainable living unit with an 800-liter drinking water tank and a rain tank of 150-liter capacity. It Is designed to serve up to four people for four days in the off-grid setting; however, alternative sources can be employed to extend the stay.
Aranka is covered with aluminum on the outside while the interior is mostly decked with natural wood. The dark wood gives a sophisticated and luxurious appearance to interior space. There is a wood-burning stove to maintain the temperature inside and also to heat up the onboard sauna.
Also Read: This Spectacular Off-Grid Tiny House is High on Specs, Design and Comfort
Aranka mobile house, despite its compact dimensions of 6.8 meters long, 2.5 meters wide and 3.8 meters high includes a pair of beds to accommodate a family of four or two couples. The house also has a small bathroom with a toilet and shower.
Hide and Seek also offers Aranka living units as rentals and one of their mobile houses is parked near České Budějovice in the southern Czech Republic. The project seeks to create an opportunity for the guests to enjoy an environmentally-friendly lifestyle in the middle of nature.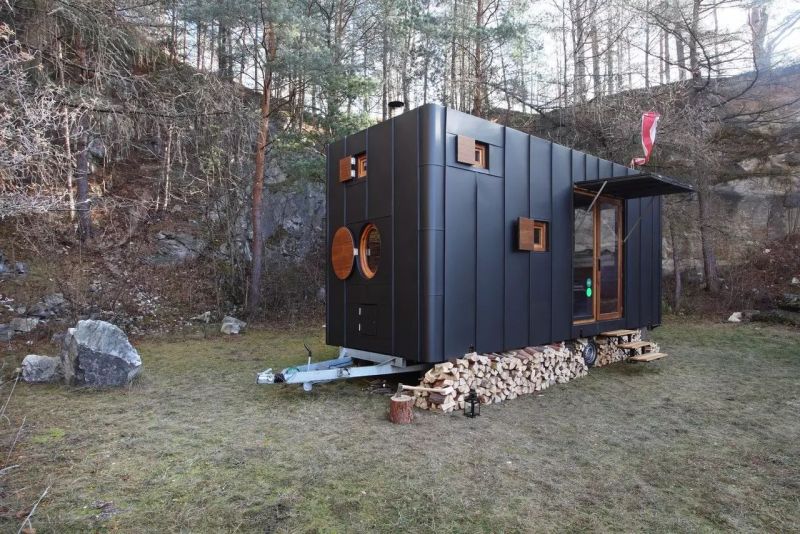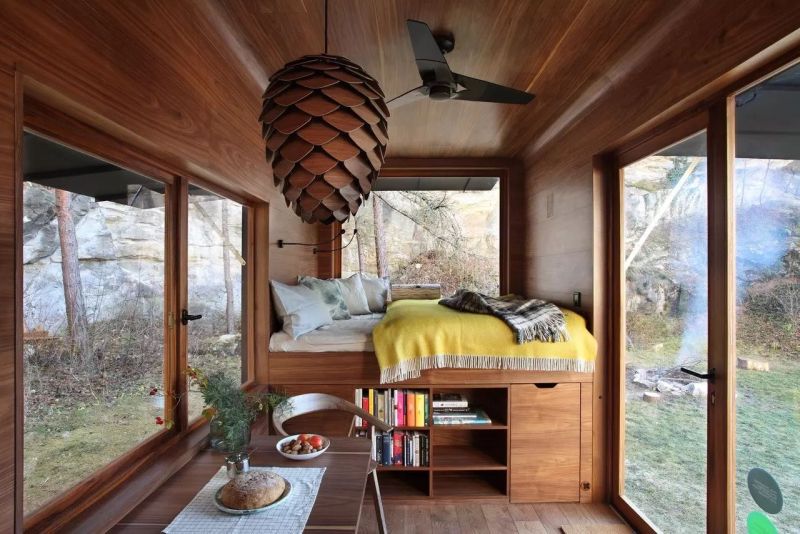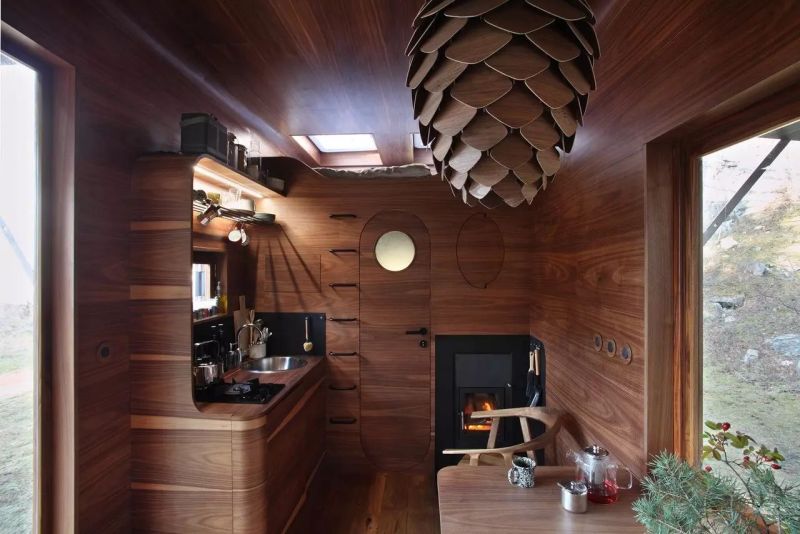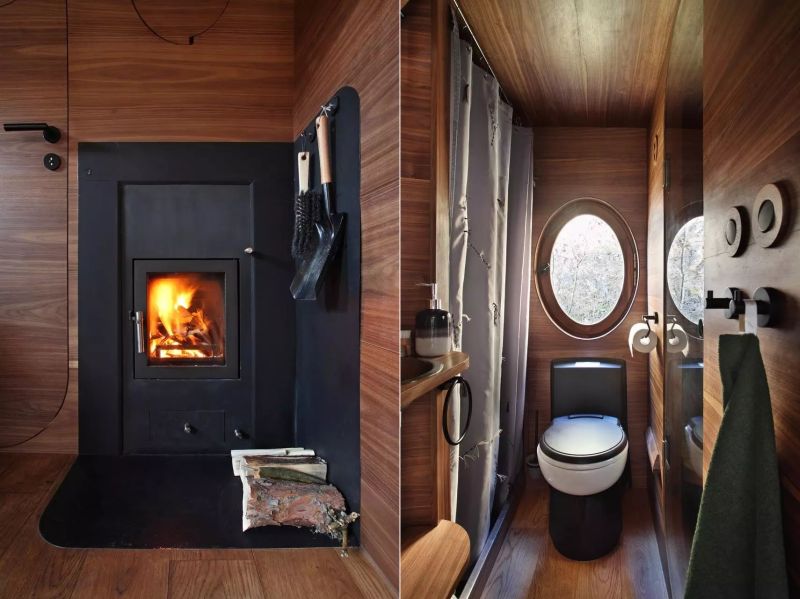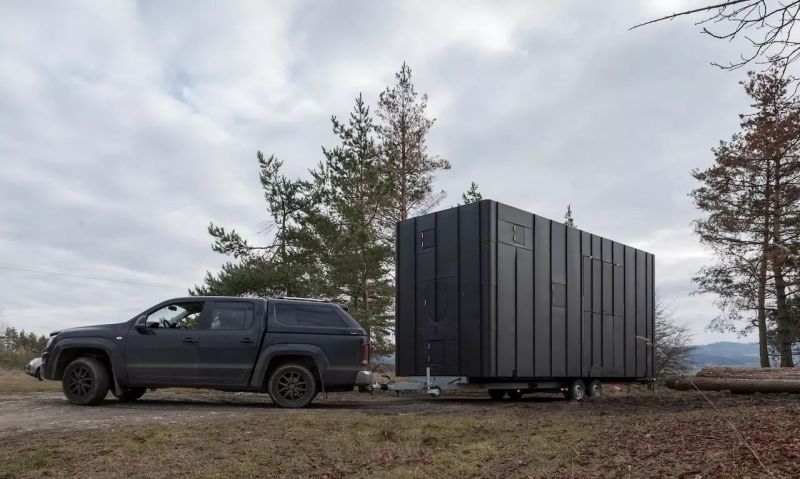 Via: Novinky