Yesterday was the most susceptible night for a sudden zombie apocalypse, as living dead are often believed to walk around on Halloween. Zombie enthusiast across the globe created different shelters to protect themselves from zombie attacks.
Likewise, Louisiana-based firm Architects Southwest has create a vertical zombie safe home that not only protects inhabitants from the walking dead, but also is a self-sustaining farm that runs on zombie-powered energy system.
Humans can live safely on every level of the cantilevered building, around which a spiral staircase is built to easily access each level. The spiral staircase helps to cut off swarm attacks, moreover its skyward structure makes its less accessible place for the shabby wanders.
All drowsy zombies get confused at its ground level and end up pushing a twisted turbine that sends water up for drinking and farming on a second story, whilst residents can accommodate the top level for extra safety from the groaning hordes. Water irrigation is cleverly solved, all thanks to zombie power that helps water to siphon up to all levels of the house.
It is an amazing zombie-resistant architecture that we've seen after the prefabricated zombie-proof log cabin. However, this is roomier to accommodate more people and also studded with more facilities for the residents to enjoy watching end of the world in full luxury.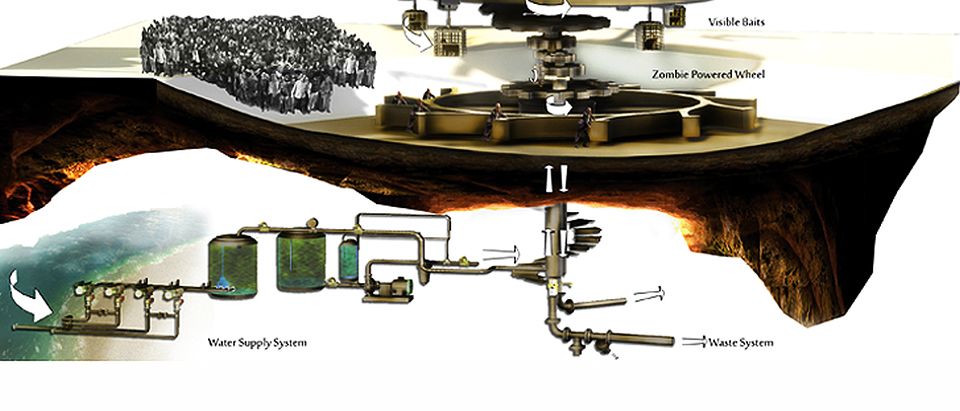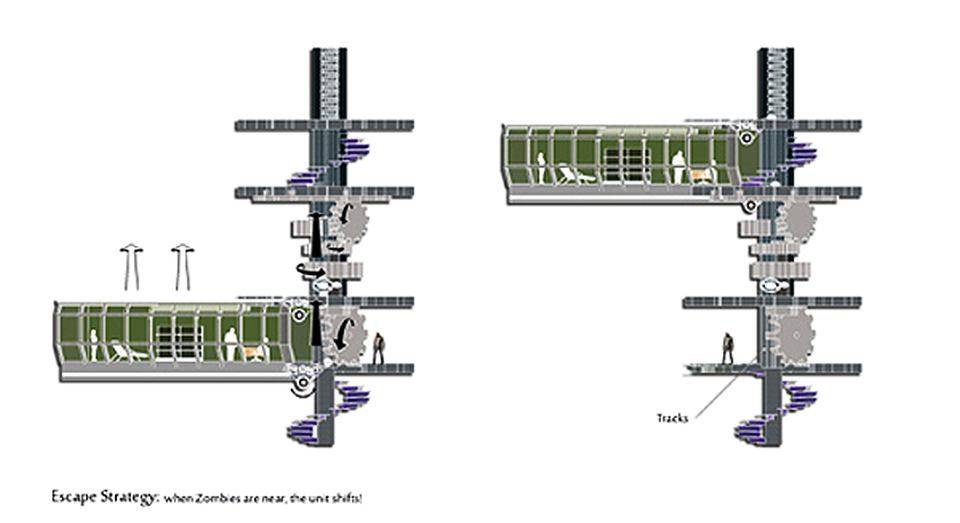 Via: Inhabitat