Ethanol fireplaces have gained popularity over the years because they are not only decoratively lightweight and easy to install, but are also considered eco-friendly. However, recent studies by Fraunhofer Institute for Wood Research WKI in Braunschweig, Germany have proved that ethanol comes with certain underestimated risks, which are unknown to most of us.
These ethanol fireplaces put both environment and human health at potential risk, as ethanol and air together forms a highly combustible atmospheric mixture. If not handled properly while filling fuel chamber, even a small fire spark could burn an entire room into ashes.
The researchers tested various ethanol fireplaces and stoves within 48-cubic meter stainless steel chamber. They found out that these stoves reached a peak concentration of releasing carbon dioxide equal to 6,000 ppm that is far above the hygienically acceptable threshold value of 1,000 ppm. Another test revealed that the ethanol fireplaces as well as stoves release several poisonous and irritant gases like carbon monoxide benzene, carcinogen nitrogen dioxide, formaldehyde and also certain ultra-fine combustion particles.
Dr. Michael Wensing from Fraunhofer Institute explains,
These stoves do not feature any guided exhaust system whatsoever, so all combustible products are released directly into the environment. Those are, for example, very fine combustion particles and gaseous compounds like formaldehyde and benzene. Hardly any data exists yet about the effect of ethanol stoves on air quality of interior spaces.
These results clearly shows that ethanol fireplaces are definitely not 100-percent eco-friendly, though they have certain advantages like lightweight structure, simple to use, etc. So, next time when you decide to buy a new fireplace for interior of your home, better think about these neglected risks and what effect it will have on you as well as the natural environment around you.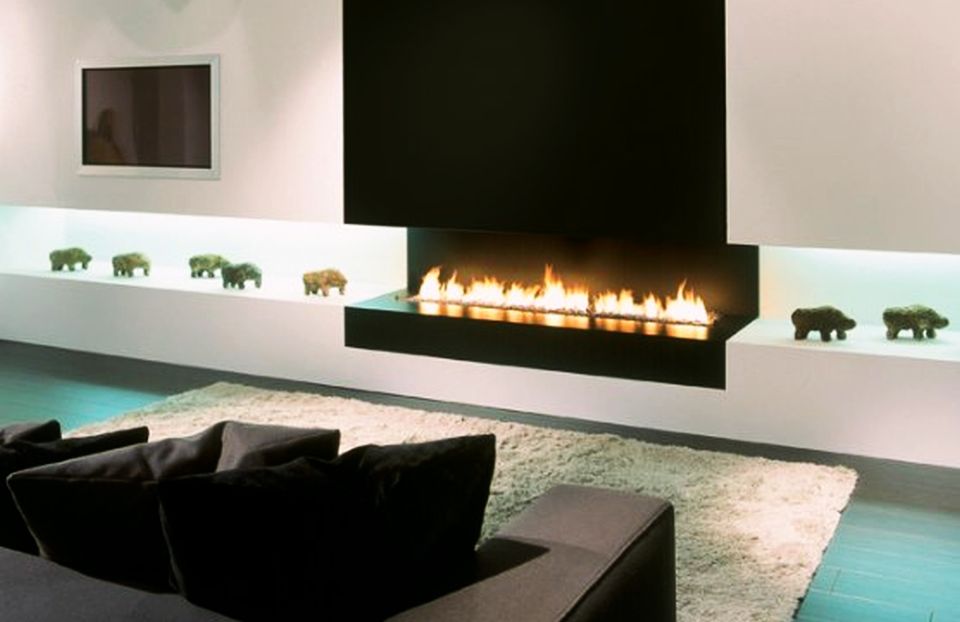 Source: Fraunhofer