Professional snowboarder Mike Basich has created adorable tiny house in the middle of 40-acre snow-covered mountain ranges near Truckee, California. He always wanted to live closer to nature; therefore decided to create a small cozy stone house named Area-241.
The 228-square-feet, pentagon-shaped compact cabin has been built out of granite, pine and Douglas fir harvested from the property. This tiny stone-clad home reminds us of an old-age fantasy cabin from a fairy tale. Everything inside the shelter is kept minimal yet filled with all basic amenities required for a comfortable stay.
For electricity, the cabin has been installed with solar panels, and water comes from snowmelt. Besides that, a chairlift with 600-feet vertical rise and a wood-fired hot tub for riding up and down the mountain, while enjoying beauty of surrounding wilderness. This adds so much fun and excitement to the simple life in mountains.
Interior of the house is lined with wood for coziness and warmth. The entrance door opens to a small living area that's connected with a kitchen and dining area. A wooden ladder is used to access the sleeping loft. Overall, the small cabin has got everything for a comfy stay.
Living closer in lap of nature is a dream of most peopel, but for Basich it's now a sweet reality. The beautiful stone and wooden design gives it a traditional look, making it simply perfect for complete off-grid living.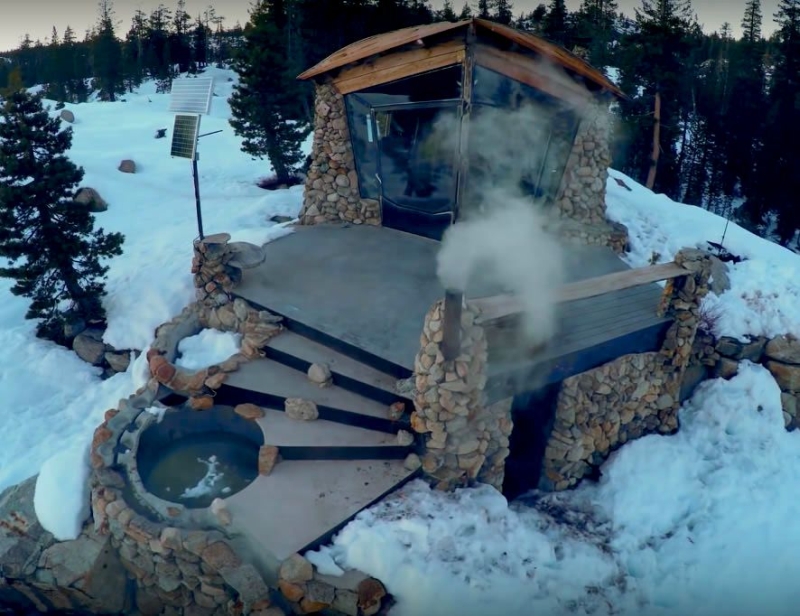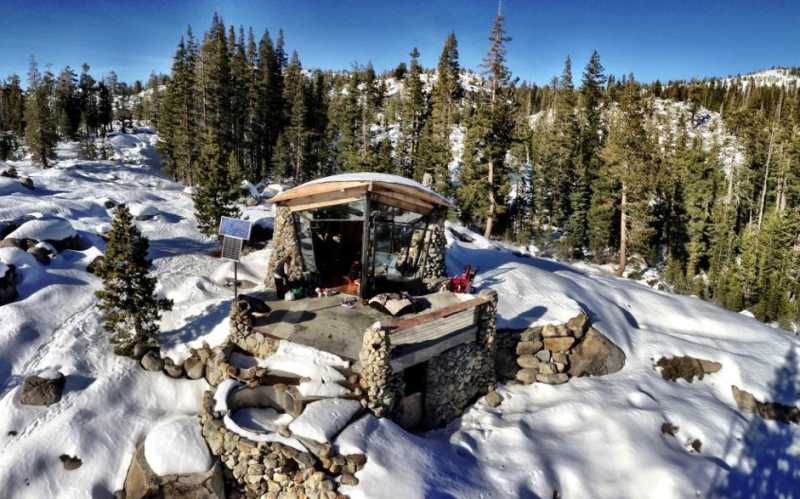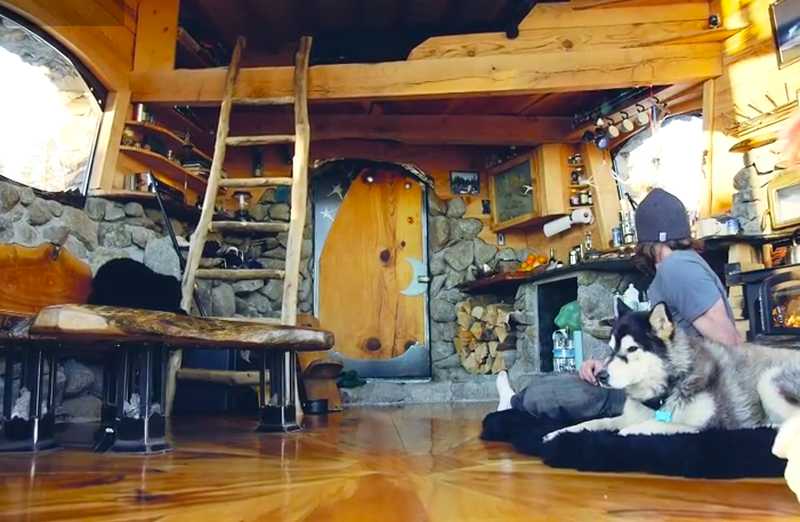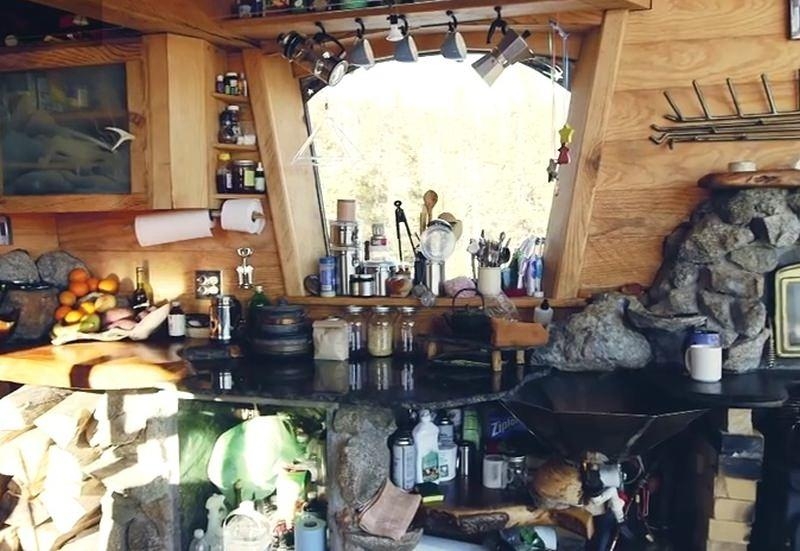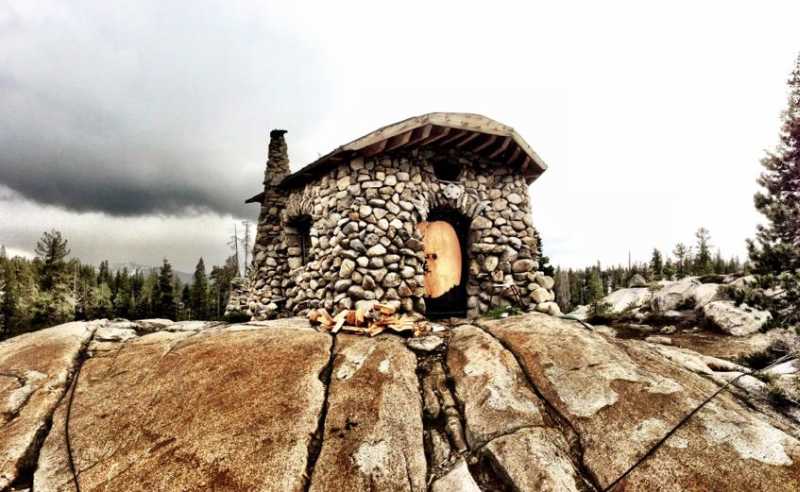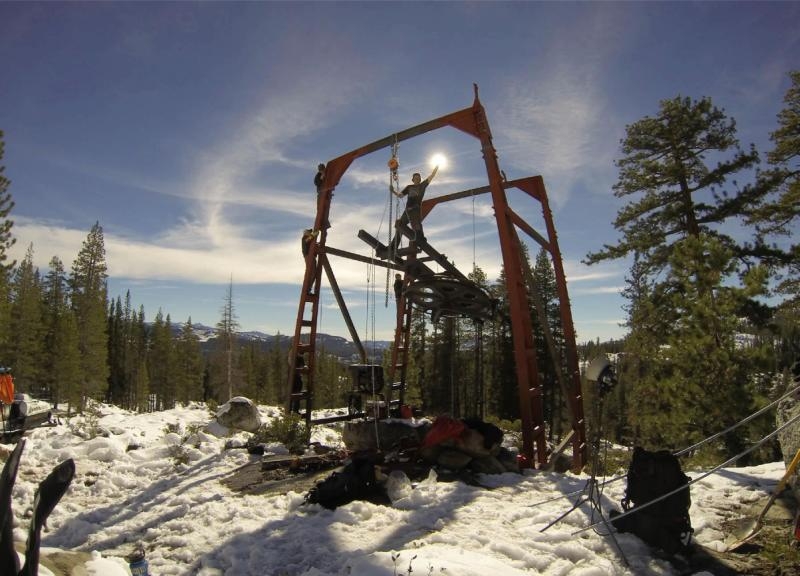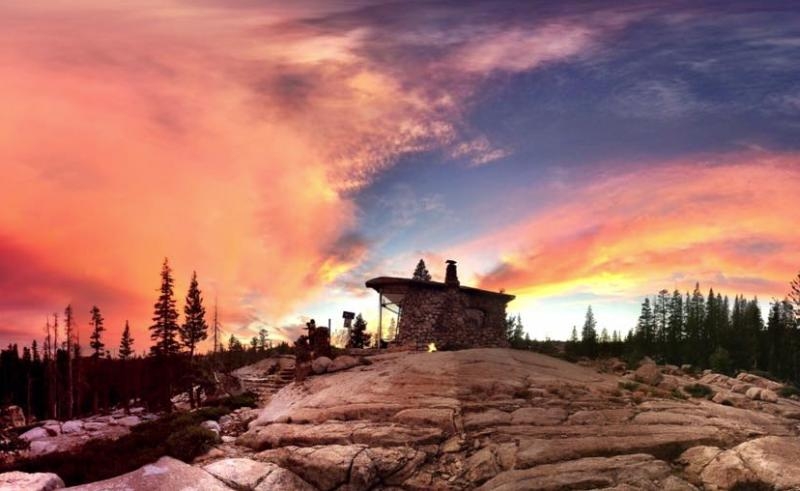 Via: Dornob