Paris-based design and interior architect Federick Malphettes has created a unique wall lamp that takes its lead from the shape of a leaf. Entitled as Area, the wall lamp is composed of scalable leaf-shaped structures and fabricated with the aim to bring an essence of nature to lightning fixture.
Composed of LED lights, the area lamp is designed to cover a large portion of the wall using single power supply. The lightning system supporting hexagonal structures are made using thin metal sheets that are also redolent to plant leaves.
Positioned with the help of wooden support, each strut fitted with neodymium type of magnets in the end for easily holding the metal sheets. The leaves fabricated in two different lengths give users the freedom to design the lighting system in any shape they desire.
Whether placed in structured or unstructured manner, the different shades of lightning system offer diverse light intensity to the room, while converting any plain wall into a carpet of autumnal leaves.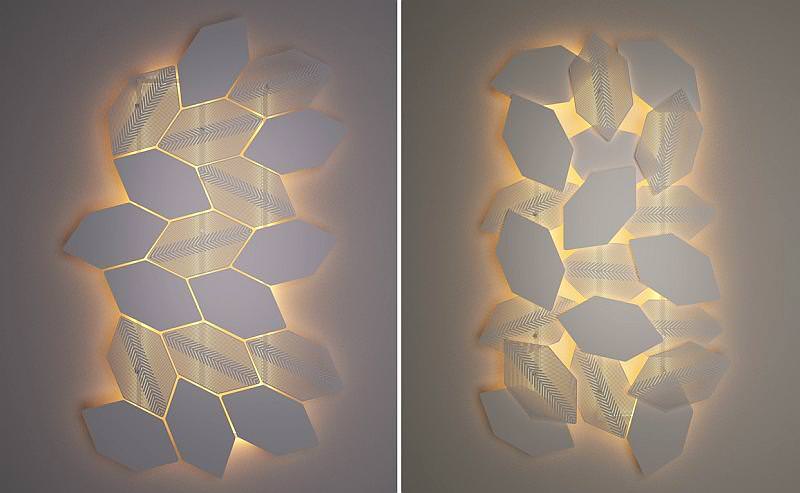 Via: Journal-Du-Design