Jacuzzi Europe and Italian Whynot Design studio collaborated to create the Arga bathtub a few years back. Over again, they have come up with an upgraded version named Arga 180. Featuring a rectangular shape, it is designed to be installed in a luxe bathroom. The bathtub can be mounted to a wall, set into a corner or even installed in the middle of the room.
The new Arga bathtub has similar features of the older version just a different shape. It boasts Swirlpool technology, Whisper+ Technology, illumatherapy, chromotherapy as well as integrated bath salts to provide users with a spa experience at home. It combines the benefits of sound, colors, sweet scents and water-whirls for a multi-sensory bathing experience.
Swirlpool technology not only keeps the water at a constant temperature but also generates a soothing water-whirl that massages the body with hydro jets. On the other hand, Whisper+ Technology ensures silence and the integrated LEDs offer chromotherapy. The Arga 180 also has an integrated infuser for mineral salts that automatically dissolve in the water.
There is an oval-shaped glass touchpad integrated into the bathtub that allows users to control its features comfortably. The Arga 180 bathtub is available in four finishes, which allow customers to personalize it according to needs.
Also Read: Skylounge Outdoor Whirlpool Bathtub by Jacuzzi Can be Used in All Seasons
Arga 180 by Jacuzzi offers advantages of a home-spa, which can help you relax your body and mind. The Arga is a winner of the iF DESIGN AWARD 2020.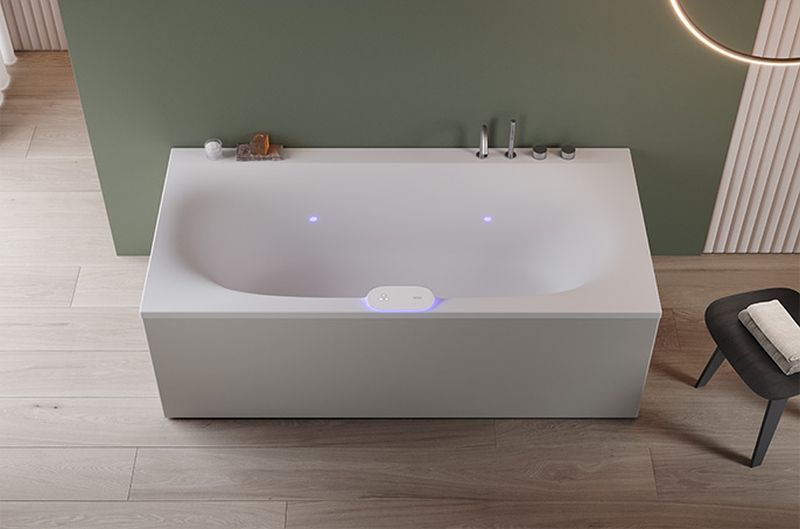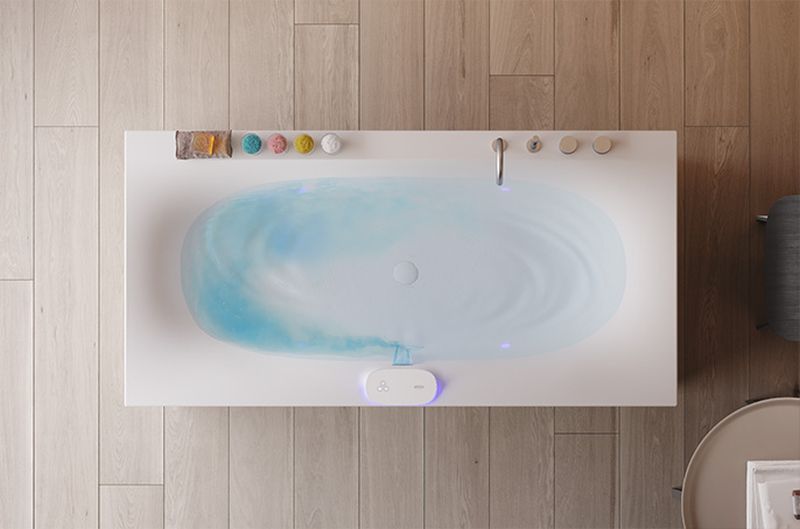 Via: ArchiProducts