Located at 301 N. Eighth St. in Arlington, this spooky house is all decked up in horror by homeowners Cheryl and Scott Abbott. From hanging skeletons to the front lawn cemetery, the haunted house oozes fear with cellophane ghosts that glow in the dark and witches hanging from the trees.
Halloween Tradition
The Abbotts began their Halloween decor tradition in 2004. They started off with traditional decorations in the beginning years, but as their five children got older they increased the spooky levels. This year's Halloween decoration includes creepy ghosts, witches, skeletons and cutouts painted in black. To add more horrifying effect, a low-lying fog is installed on the property.
Spooky Decorations
For the decorations, Cheryl had gone through a lot of ideas online. The cellophane ghosts were made by her youngest sons as models. Once the cellophane was stiff, she cut them out of it and wrapped mannequin heads for the ghosts. She also used LED lights to make them glow. The front yard has been inspired by horror movies "Friday the 13th" and "Nightmare on Elm Street."
On Halloween night
The haunted house will look creepier on the Halloween night, as Abbotts are planning to add sound effects to the decorations. The sounds will be played throughout the yard and near the sidewalk. When trick-or-treaters are making their way to the front porch, they'll be welcomed with creepy carnival music to scare them. Moreover, two large pumpkin head men will also be awaiting in the driveway to scare the pants off their guests.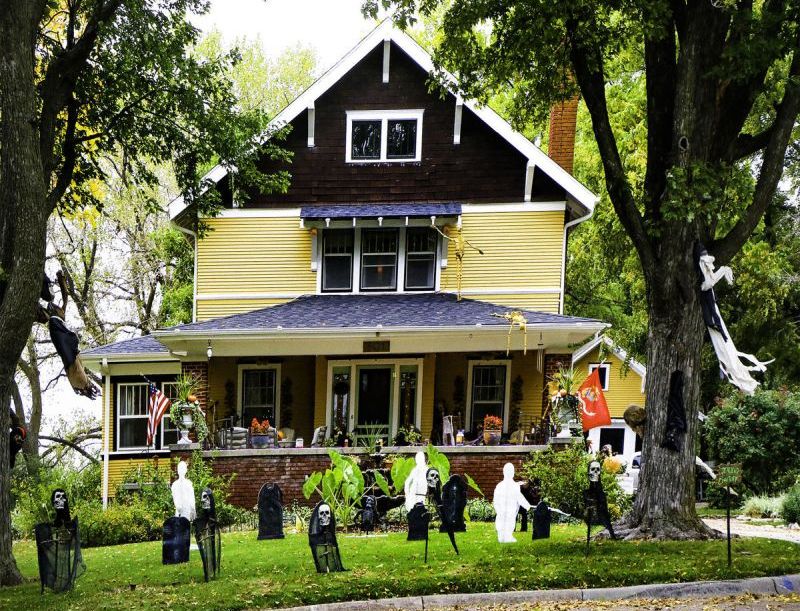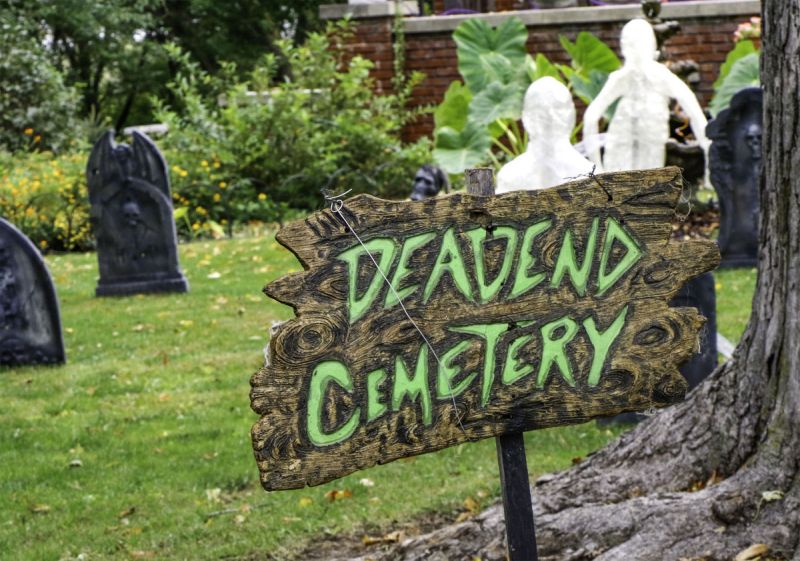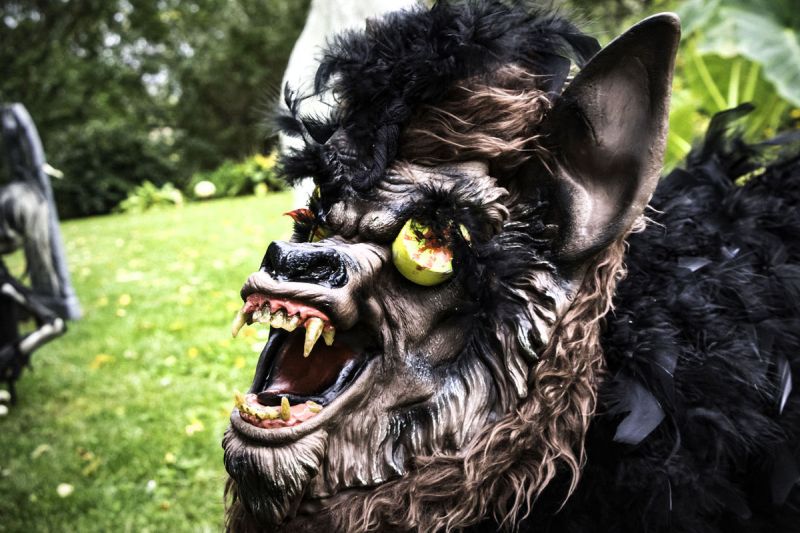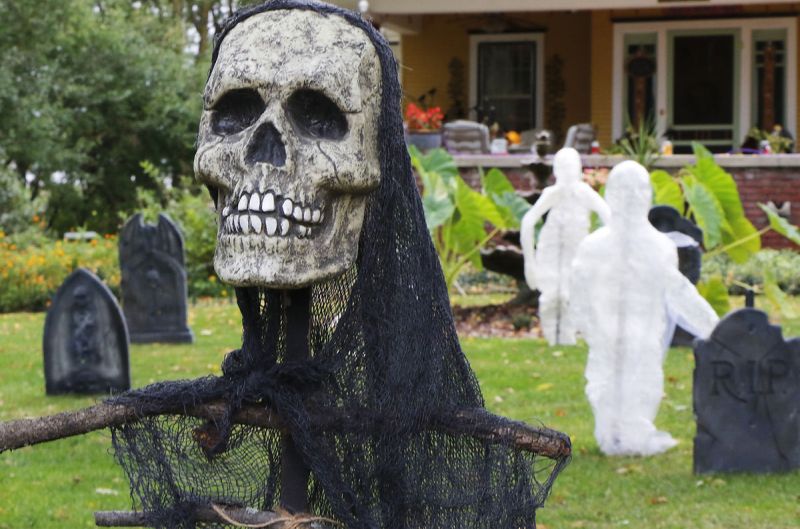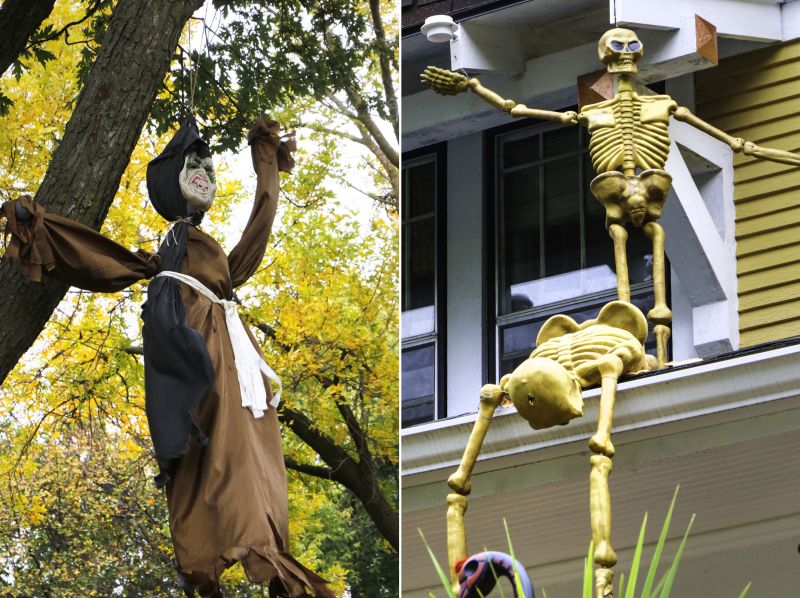 Via: Enterprise