Contrived by Mexican architect and interior designer Joaquín Homs for Point Furniture, the Armadillo swinging garden chair is the epitome of total comfort and quirky design. As the name indicates, the hanging chair's exterior (especially the curved hood) is inspired by Armadillo – a shelled-mammal found in Centro America and South America.
The curvy hood on the swing can be adjusted as per your convenience to provide shade from the sun or an extra bit of privacy. This hanging chair is made from strong lacquered aluminum frame upholstered with superior quality weather-resistant woven rattan called Shinotex, a new synthetic fiber inspired by nature.
The soft material is further perfected by technology to achieve maximum comfort and durability. The color of the fabric can be chosen from either toasted or ivory white, depending on your personal preferences or tastes. It comes with nylon ropes for tying it onto a tree branch for playful interaction with nature.
Read More: Swing Chair Brings Uniqueness to Everyday Furniture
On the other hand, you can also order an anodized aluminum base for hanging the swing freely anywhere in the middle of a garden, a terrace or by a poolside. You can also add minimalist or colorful cushions on this Armadillo-inspired swing for extra comfort and aesthetics.
For this comfy hanging chair design, you need to spend £2,130 (approx. US$3,081).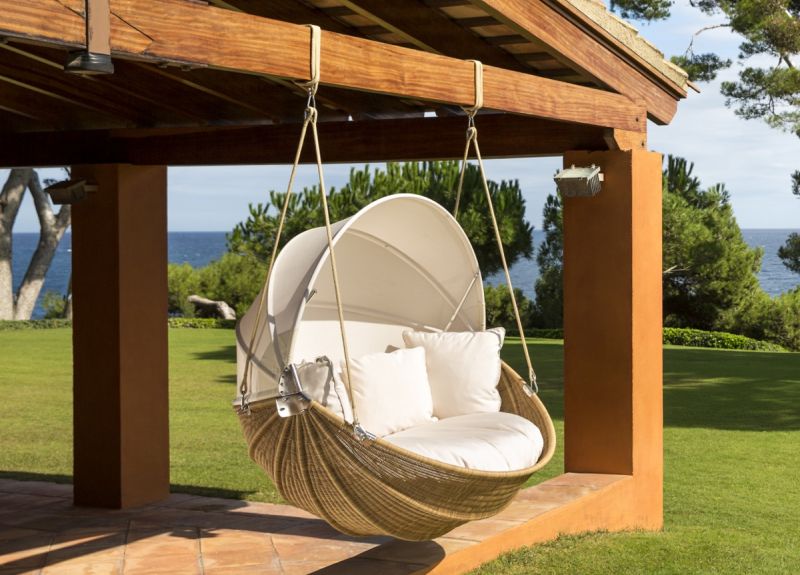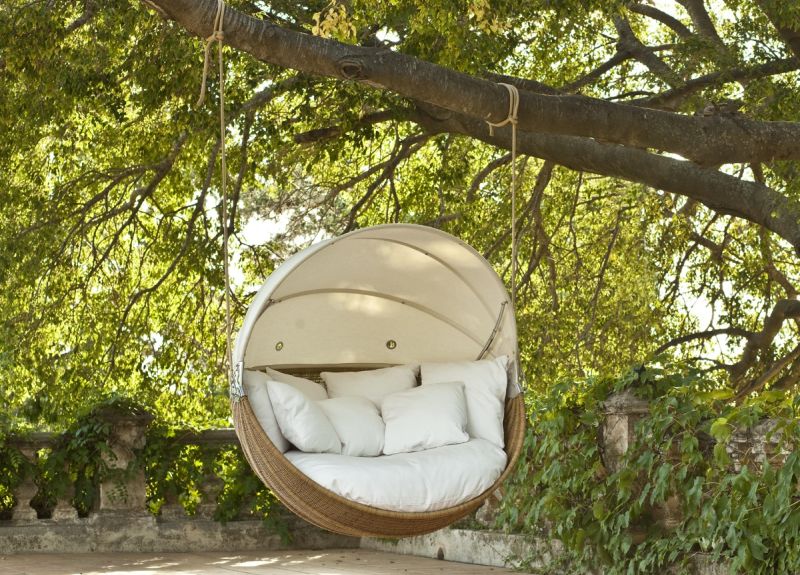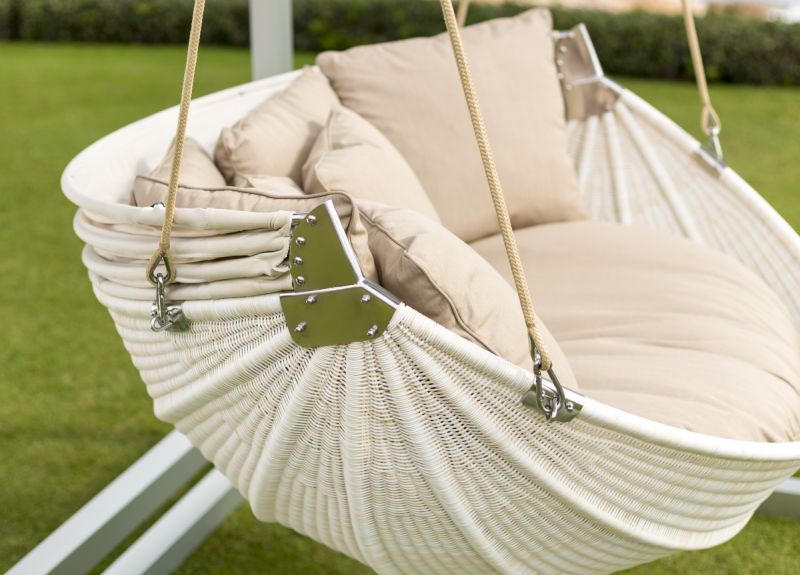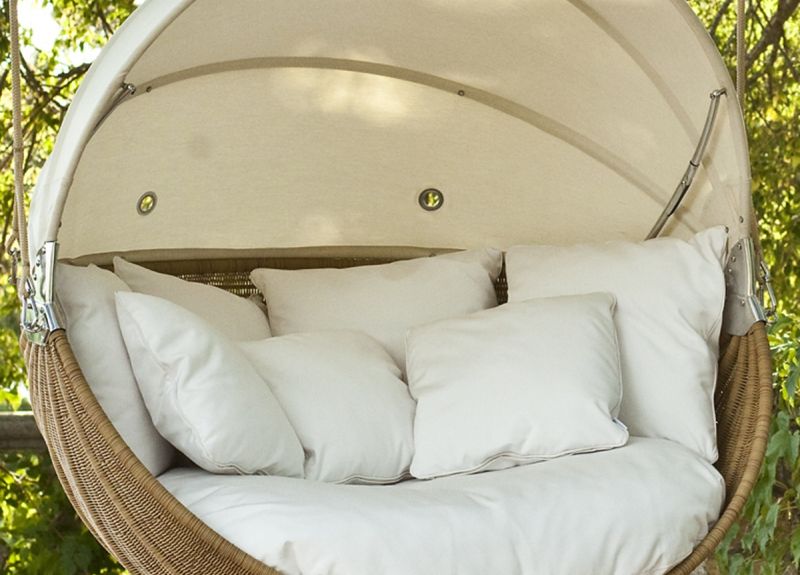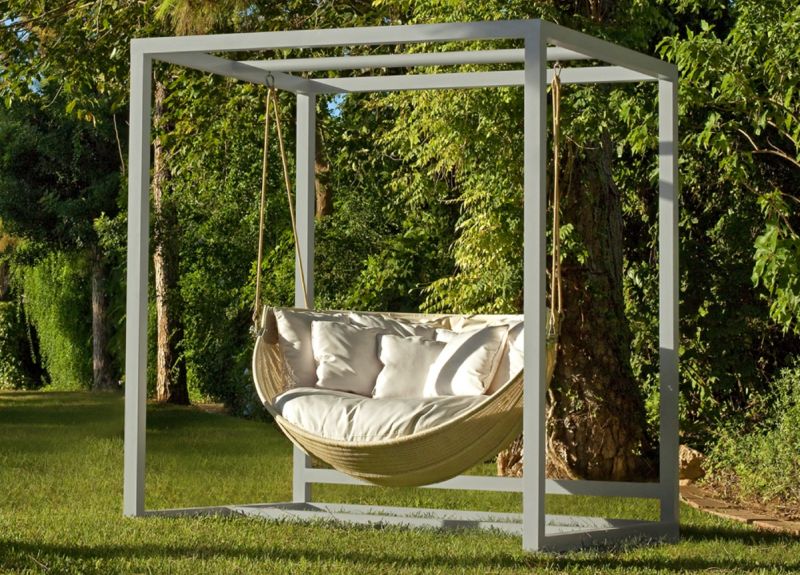 Via: Point