Armadillo Tea Canopy designed by Ron Arad is a free-standing structure that consists of five overlapping timber shells. These wooden shells are designed to blend with natural surroundings while providing an intimate enclosure for both privacy and shelter within a garden.
The modular components are connected using visible brass wing head screws and bronze brackets. These individual shells can even be removed to let in more light or just to change the interior. Speaking of the interior, the shelter covers roughly 20-square-meters of space and it's open on both ends.
This pavilion was originally made for Revolution Precrafted Properties in 2015 and presented at the festival's US show, Design Miami 2016. The front section of the structure is meant to be left open, allowing the inhabitant to relax in the lap of nature. Although displayed outdoors, the tea pavilion can also be utilized indoors, as the five modular canopies can be constructed in unique shapes, allowing the structure to be easily sized down or expanded.
The armadillo-inspired pavilion offers a comfortable and more intimate setting for different sized groups. Moreover, the versatile tea pavilion is also available in a number of different finishes that can be changed, depending on the preferences of different consumers. Find out more information on the Revolution Precrafted website.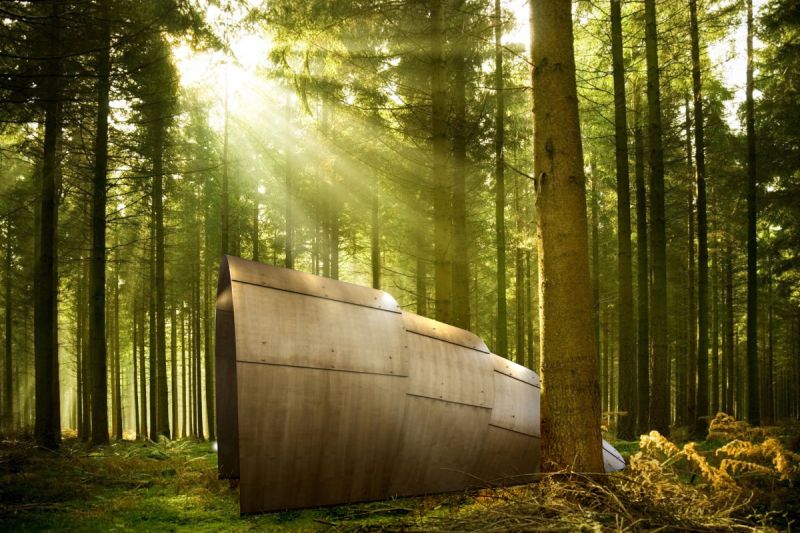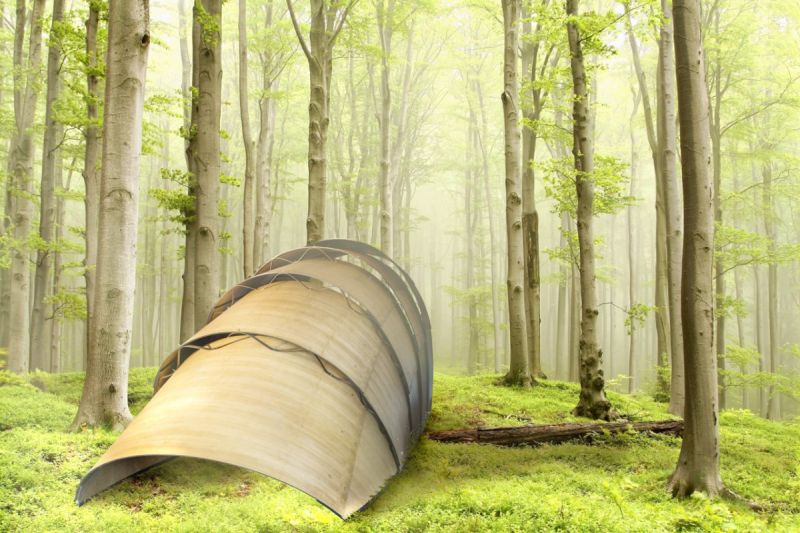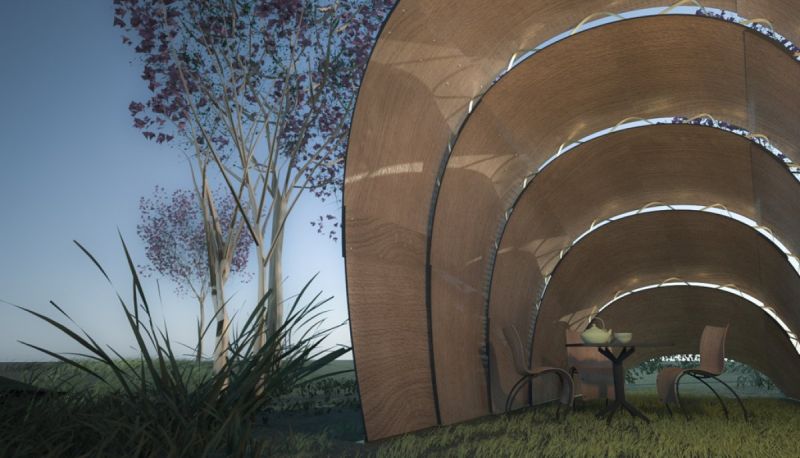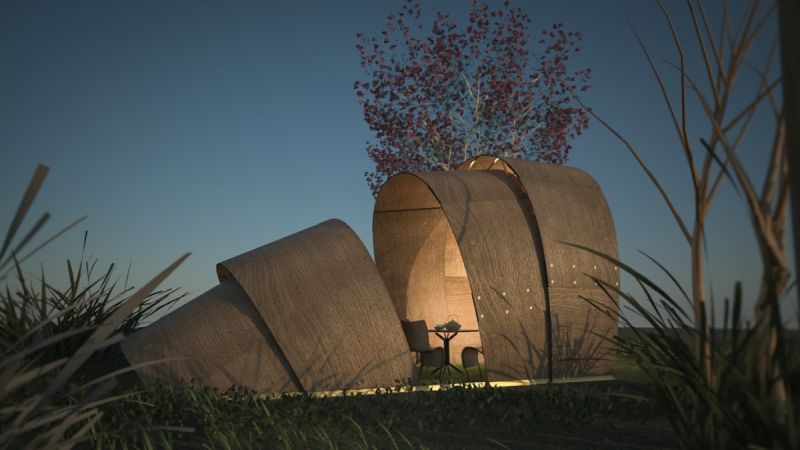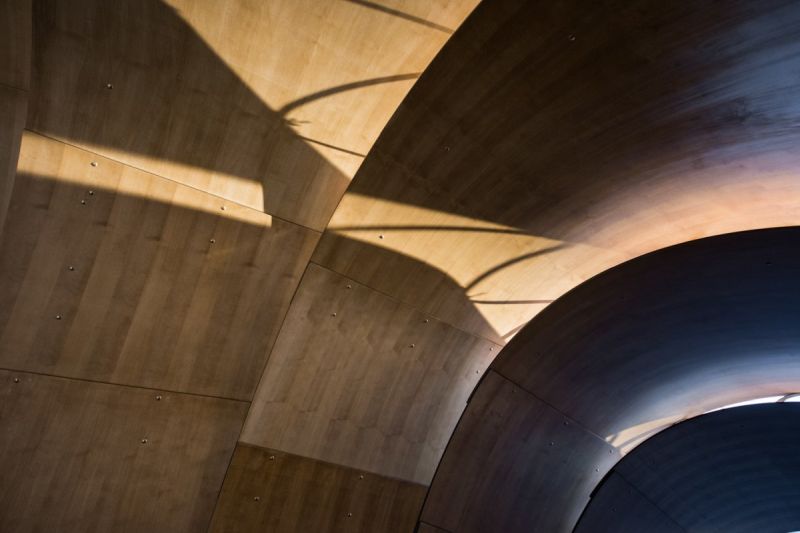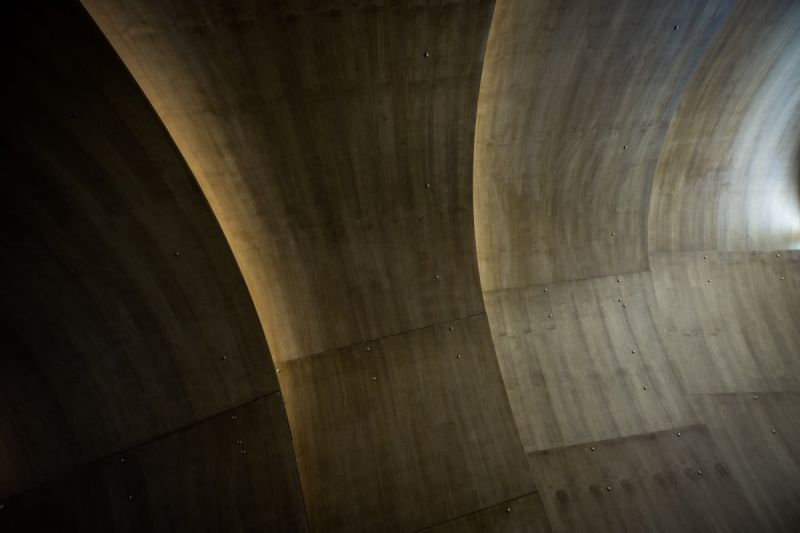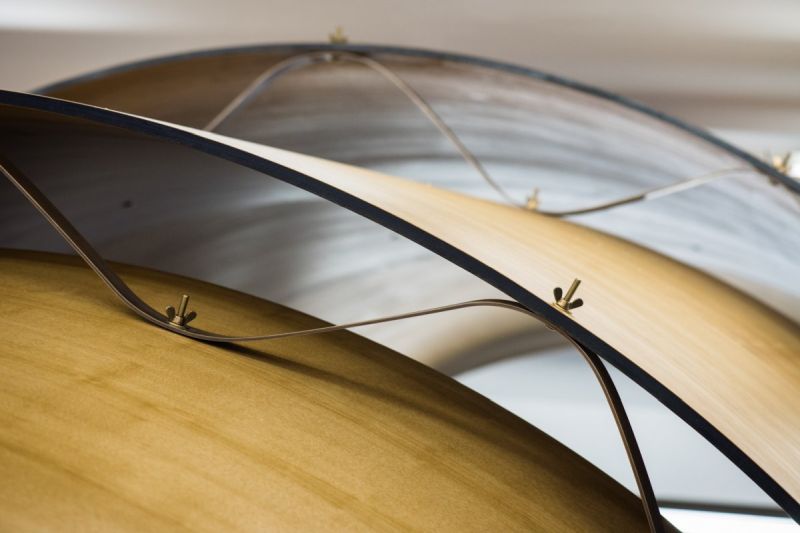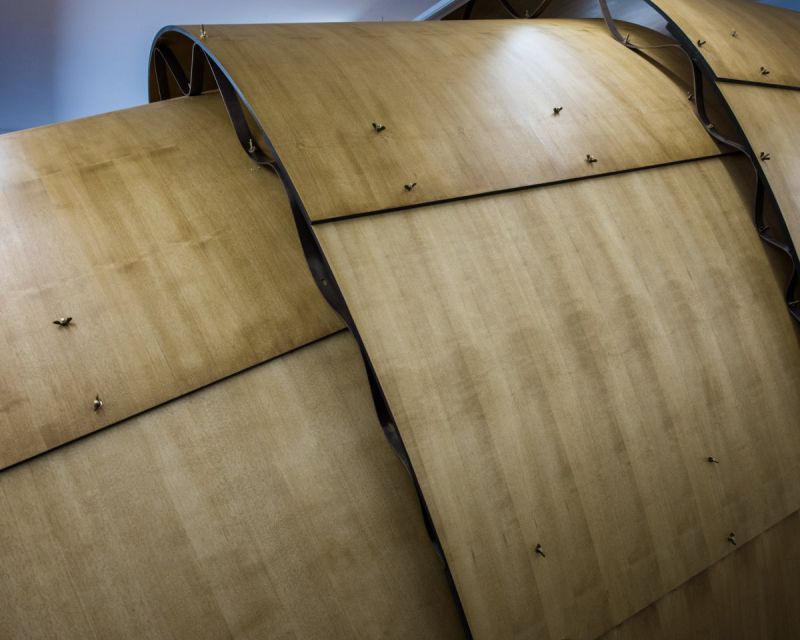 Via: TheCoolector