Art Donovan is an avid artist based in New York, famous for creating dramatic steampunk sculptures and lighting for different clients. Earlier in his career, he was a mechanical artist at Mego Toys in NYC but started creating lighting solutions in 1990. Last year, he conceived two futuristic steampunk lamps for a reputed wine cellar in historic River Hills, Wisconsin which is owned by Mark and his wife Sabina. He used ultra-violet bulbs and multiple LEDs in different color temperatures to design custom lamps that provide high-quality color-balanced illumination in the wine cellar.
Both are nearly same, useful and attractive for decorating the space. The pendant lamp is inspired by the James Webb Space Telescope, while the wall-mounting version takes inspiration from the Large Hadron Particle Collider at Cern. Bodies of the lamps boast hand-rubbed graphite finishing, appearing even more fascinating with dark grey metallic gloss.
The matte black fins and other hand polished brass details give them a totally different steampunk look. In the central control panel, there is a Magic eye tube illuminated by hidden ultra violet bulbs which also appears interesting. Moreover, there are vintage rotary dimmer knobs and toggle switches with indicator bulbs to adjust all 12 interior bulbs of the lamps separately.
Both work like sconce lights that wash the ceiling with bright, diffused and ambient illumination using on-board up lights, while central disk offers light downwards and the corner spot lights brighten up the space sophistically. The bottom section of lamps has an engraved plaque and gold leaf Elk, which is owner's family crest. Sci-fi form of these custom lamps makes them a fantastic decorative item that is well inspiring for people looking for innovative lighting ideas. If you liked his work, then you can also commission him by contacting personally.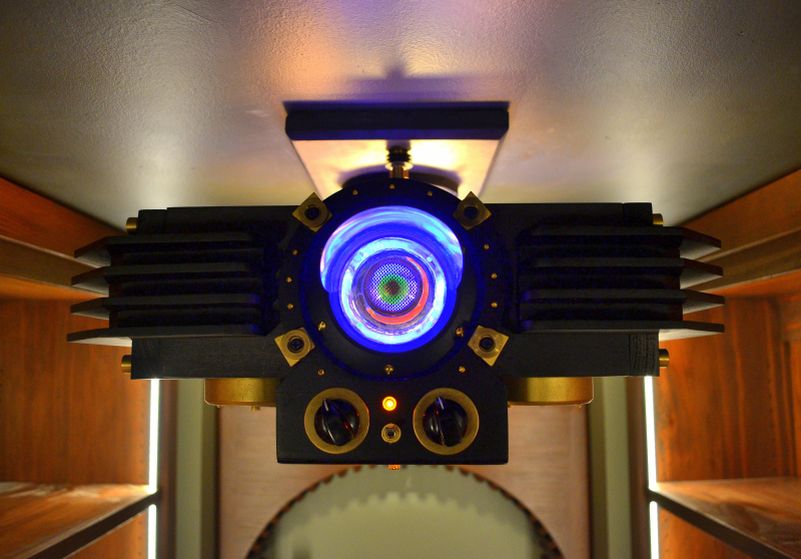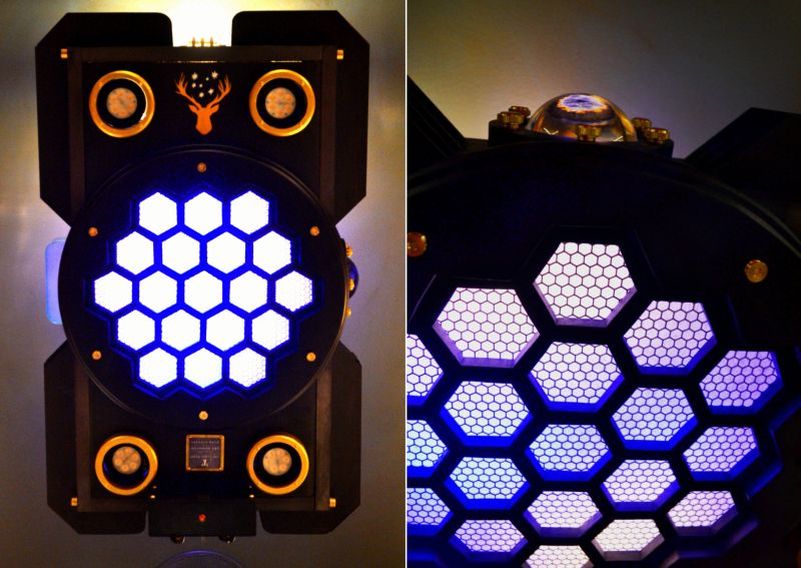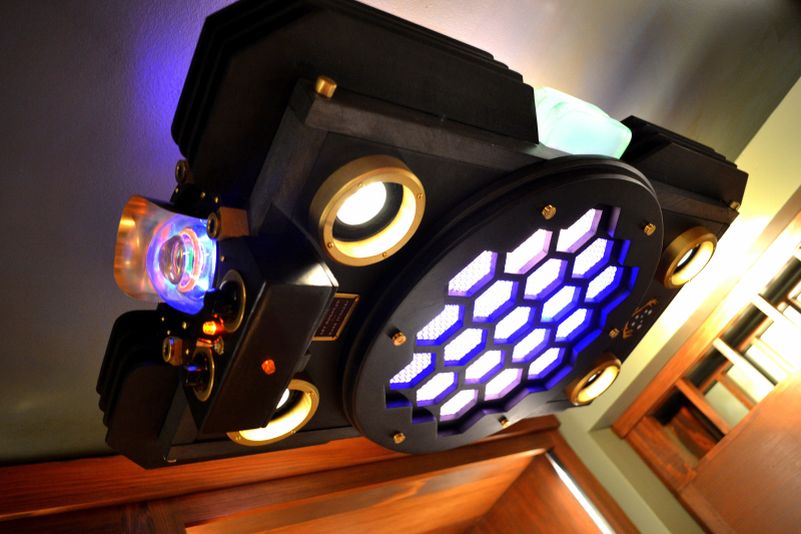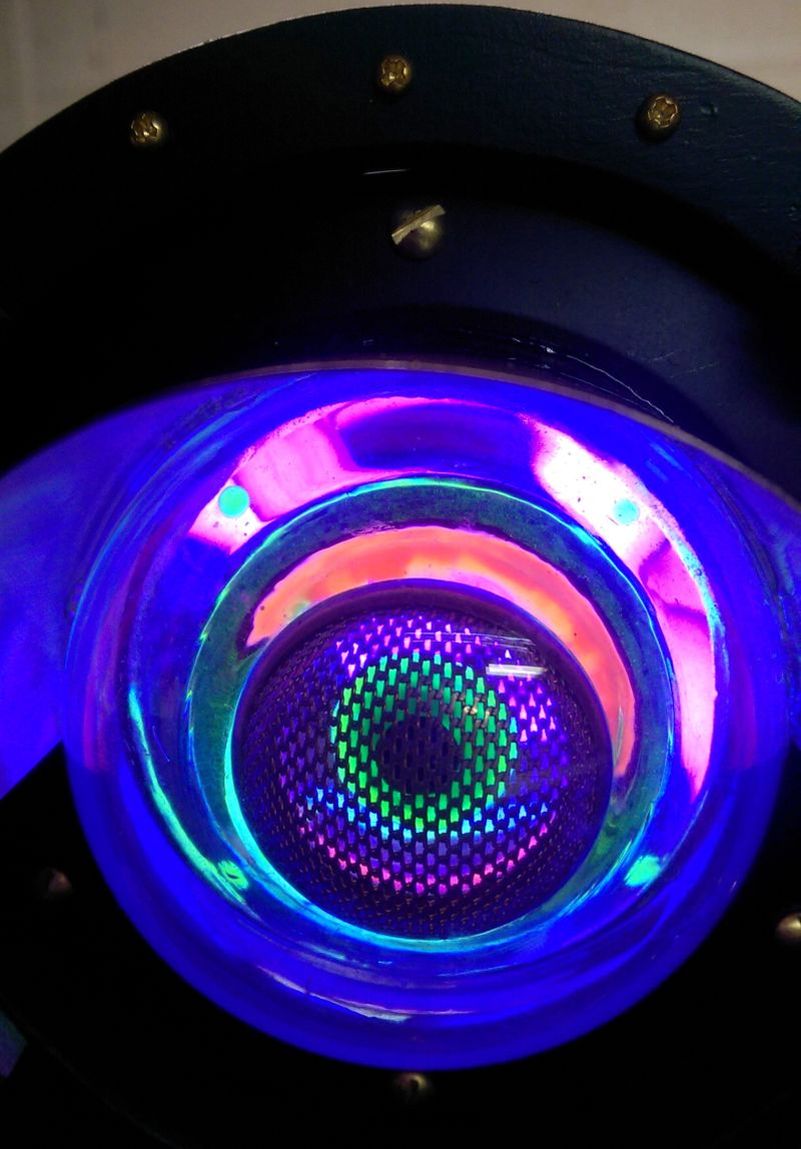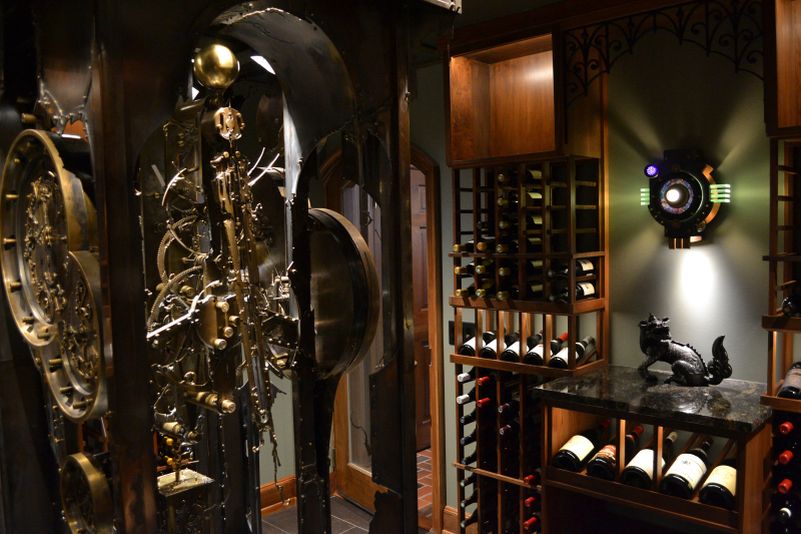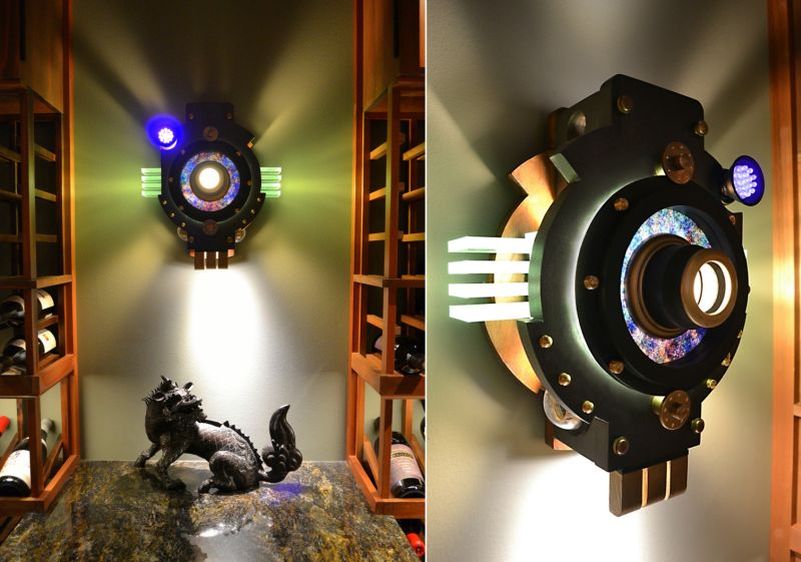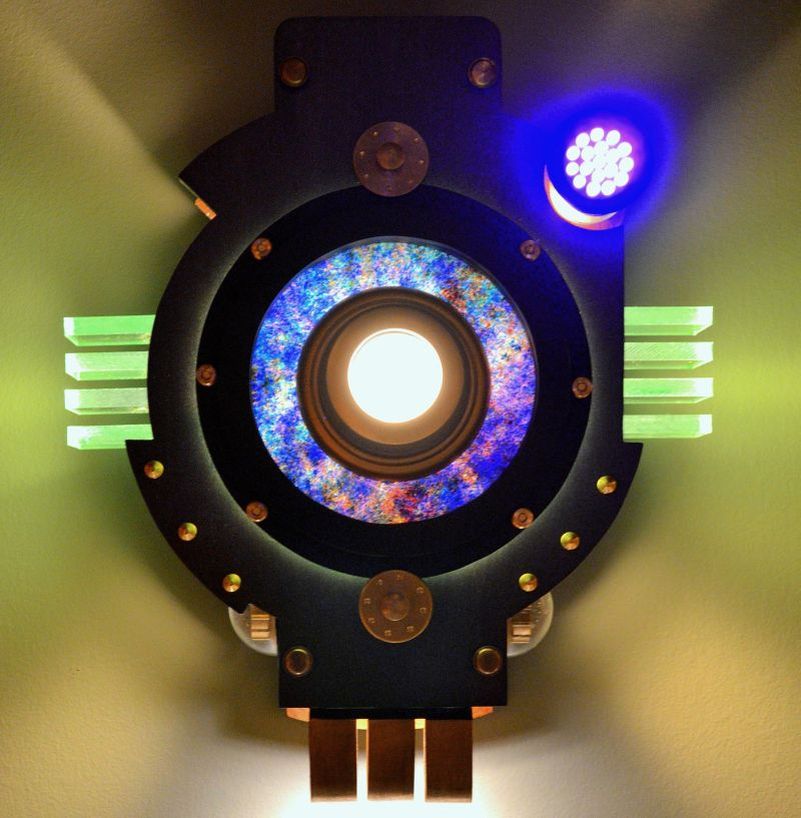 Via: Typepad