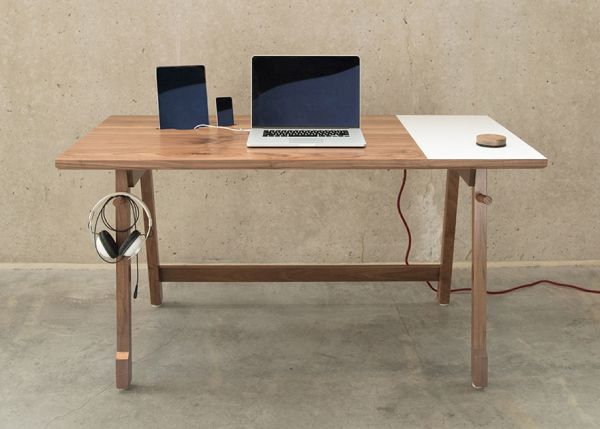 Artifox – a creative design team dedicated to invent clever solutions to fulfil our contemporary requirements – has  designed an aesthetically pleasing piece of furniture that incorporates a variety of modern features. Yes, we are talking about simple yet highly functional Desk 01 that promises to simplify your workflow and increase your efficiency.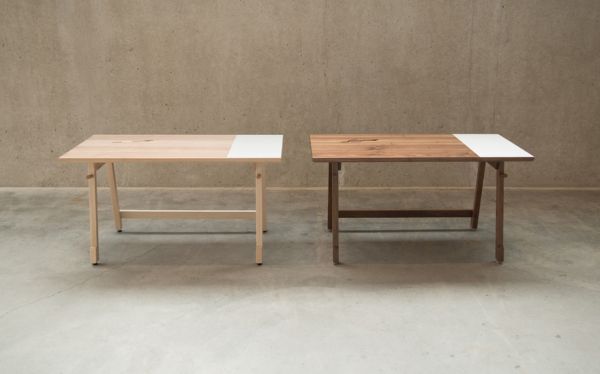 Artifox desk 01 is an innovation to match our technological lifestyle. The company has taken care of minute details that will make us feel and look more organised. It features a built-in docking station in the form of integrated groove to hold a tablet, smartphone or notebook in an upright position, viewable and accessible. The groove meets with a pluggable through-hole, which allows chargers and cords to pass freely beneath the desk surface, creating an uncluttered table management solution.
The table has been provided with tiny hooks on each of the legs to hang  bag, headphone or any other accessory that would otherwise take up the valuable space on the table, yet within reach and out of way. Another additional feature that makes the table unique is a writeable and erasable surface to jot down ideas and scribble notes directly on the tabletop, hence  keeping it clean and chaos free. It also features adjustable feet for easy levelling.
Each desk is handmade in USA using solid maple or walnut wood. Besides the choice in wood, it also offers an option for lefties by providing the writeable board at the left. This gorgeous table is available for pre-order at $1099 and its shipping will start in May, 2014.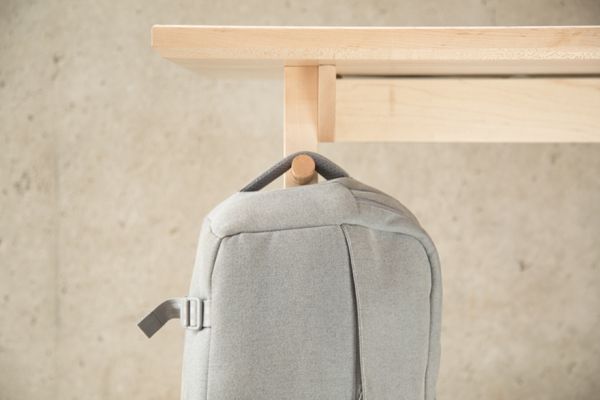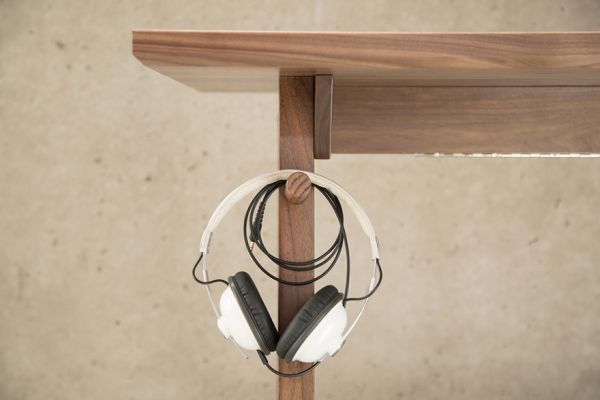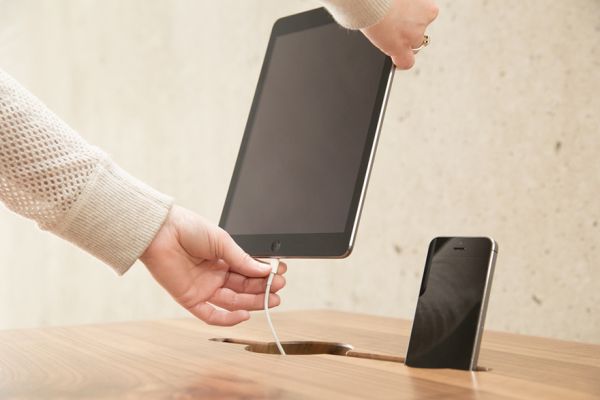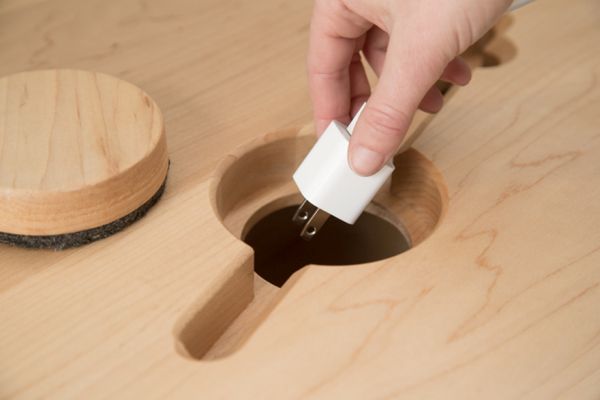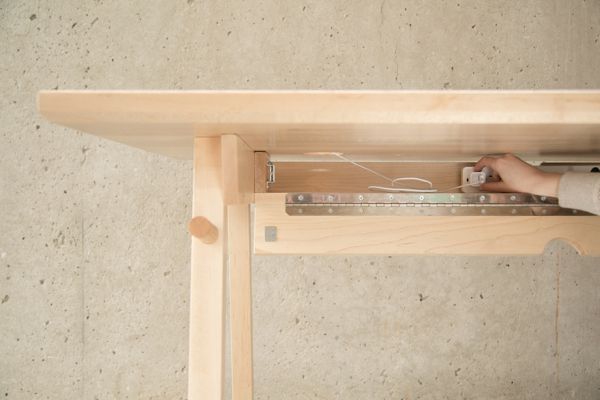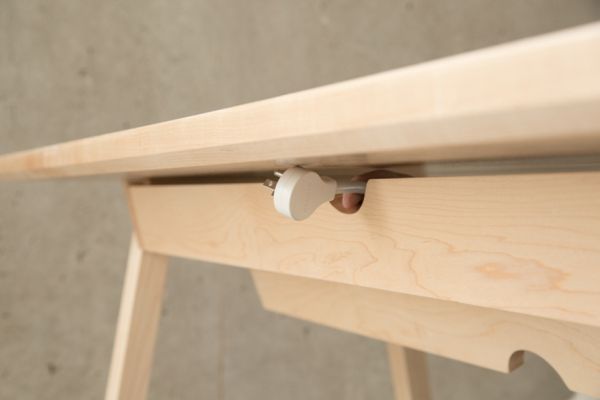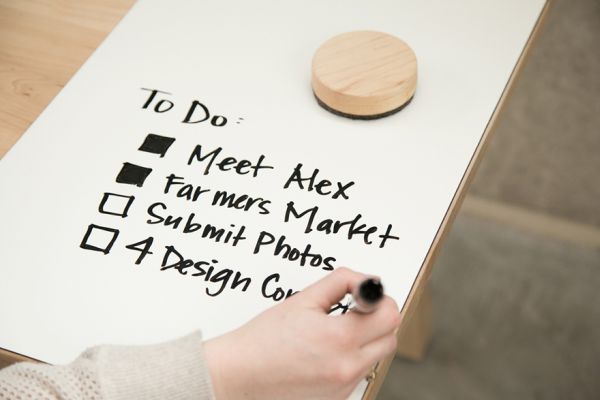 Via: Core77