Kenya native and New Zealand-based artist Gordon Pembridge has been lucky to spend the first ten years of his life experiencing the wildlife of Africa. Fostering his love for the native wildlife and natural landscapes, he creates hand-carved and painted wooden vessels featuring wilds of Africa.
He works as a full-time artist in graphic design, 3D design, fine art, illustration, photography, digital imaging, and woodturning. Combining all his creative skills, he has managed to recreate the beauty of Kenyan wildlife on wooden bowls and vessels.
Each vessel is meticulously hand-carved, featuring elegant fern-like patterns, foliage, wild animals, and various natural images. These wooden vessels are created using woodturning process, a sculpting technique that uses a lathe to shape timber in desired forms. Furthermore, the minute details are done with a steady deft hand.
Soon after the wood-carving process, he further finishes off his work by adding bright paint to mirror the natural landscape. You'll surely be amazed after looking at his creations. Check out the images below to have a closer look at the wooden bowls featuring Kenyan wildlife. You can also find out more about his artwork on his official website or Facebook Page.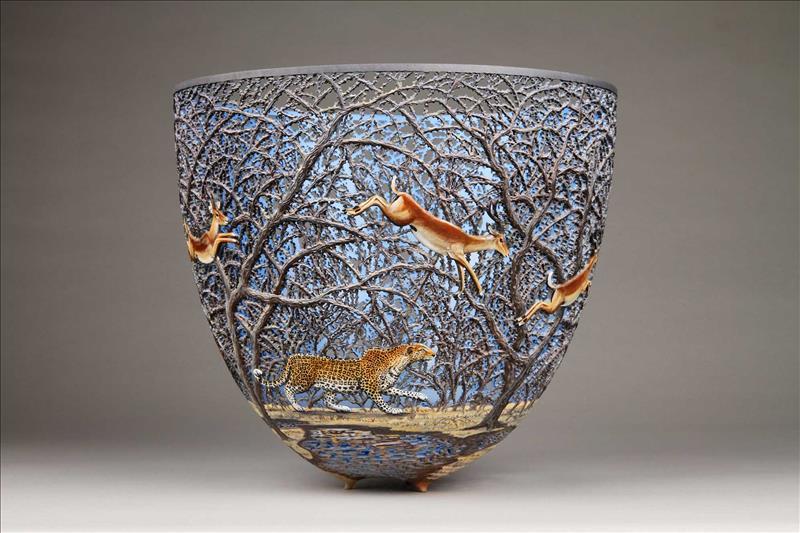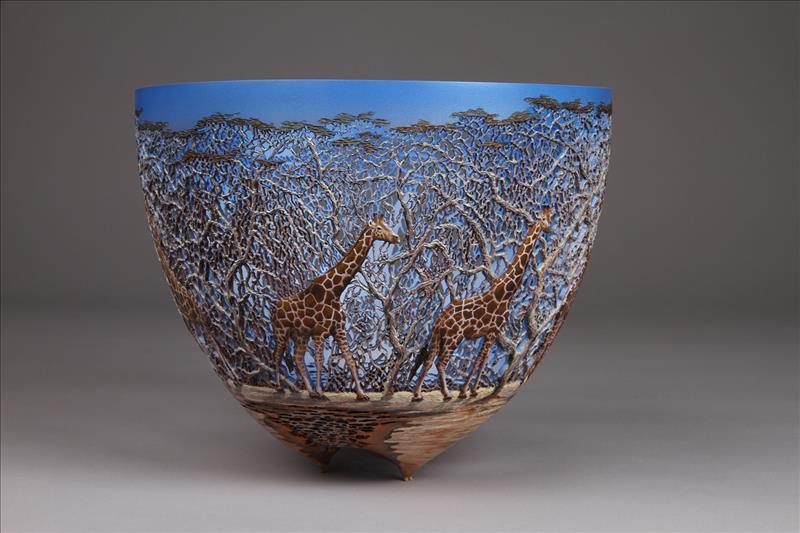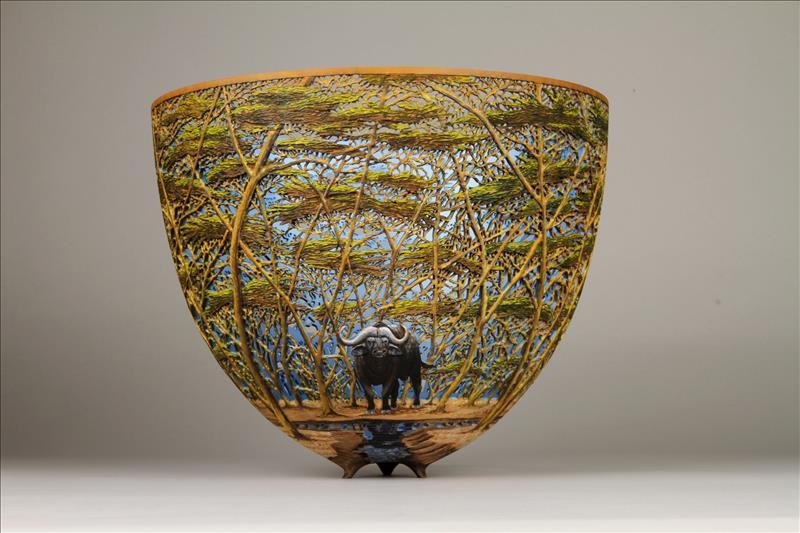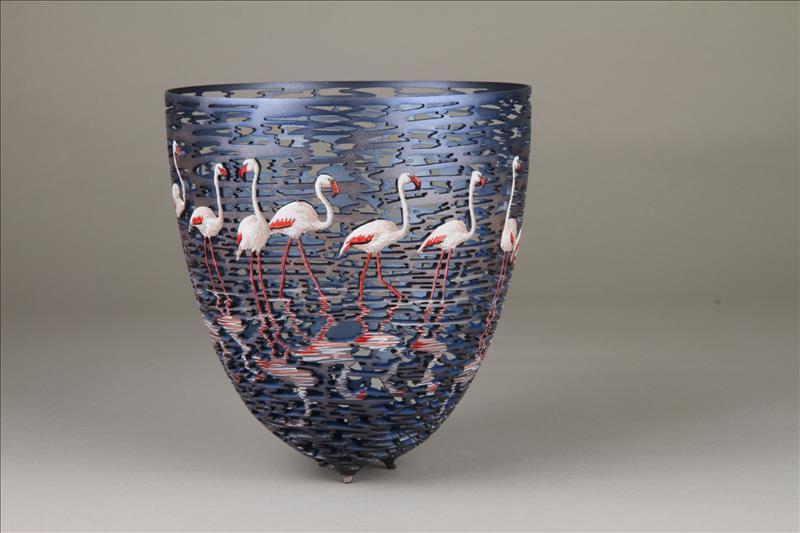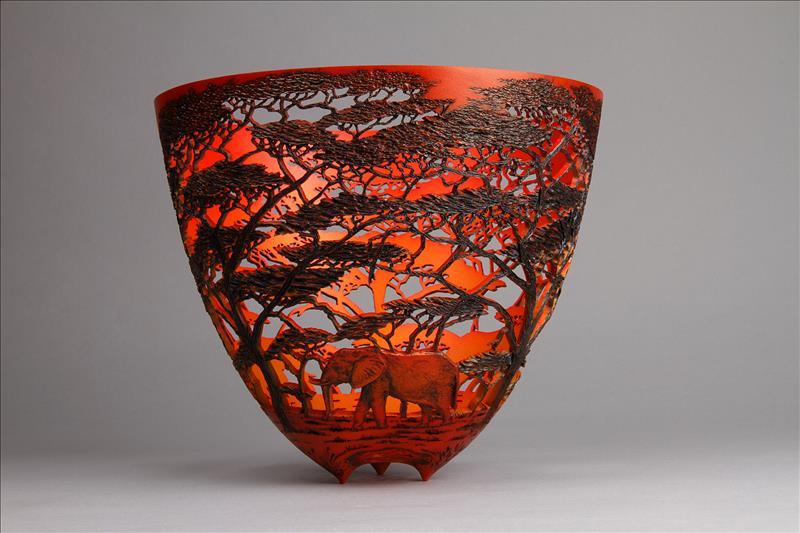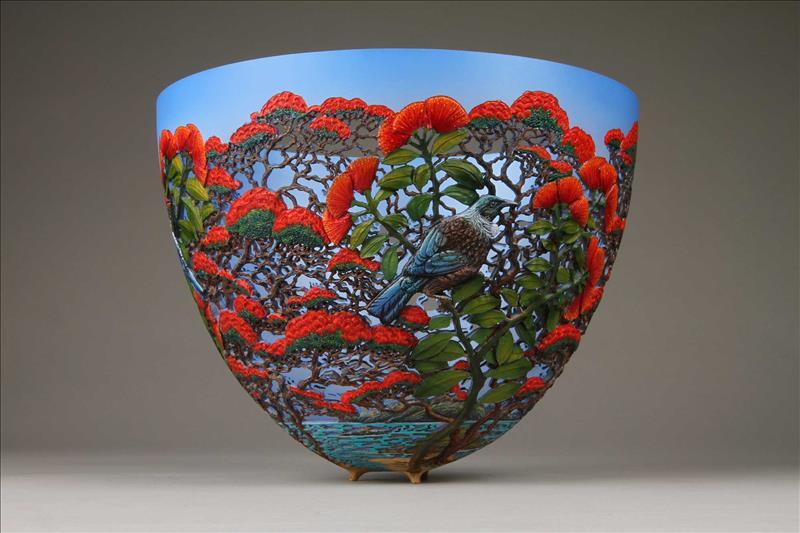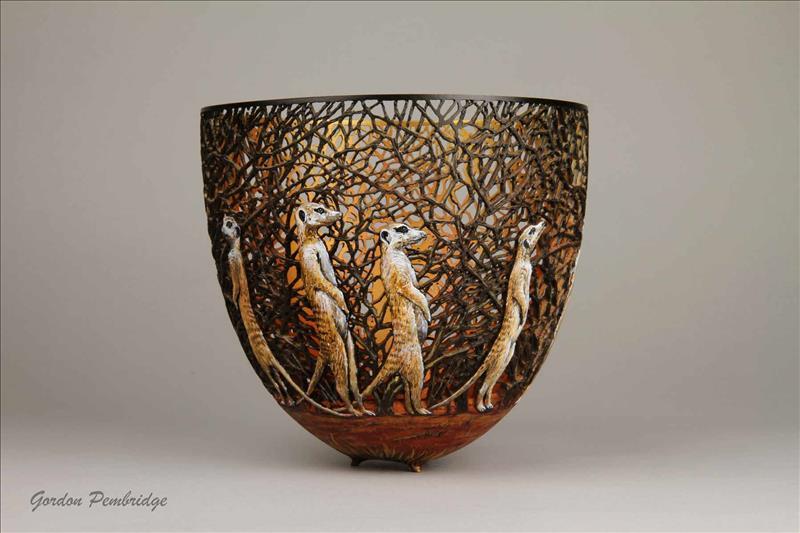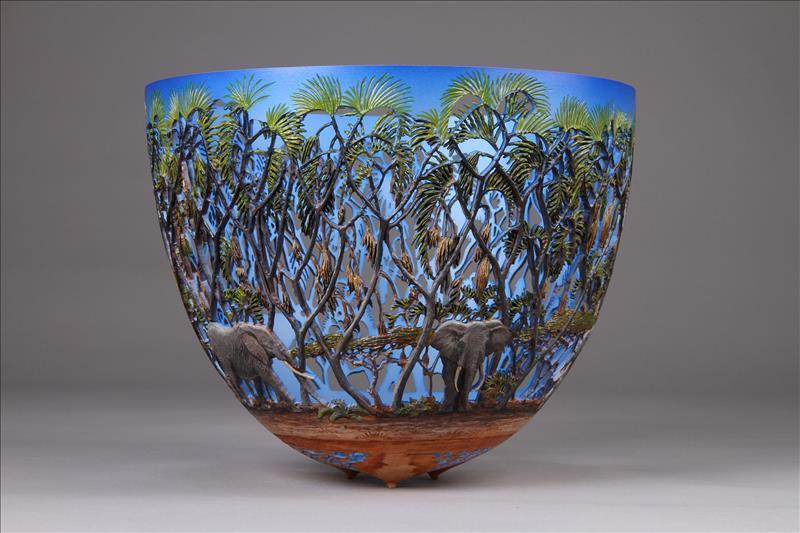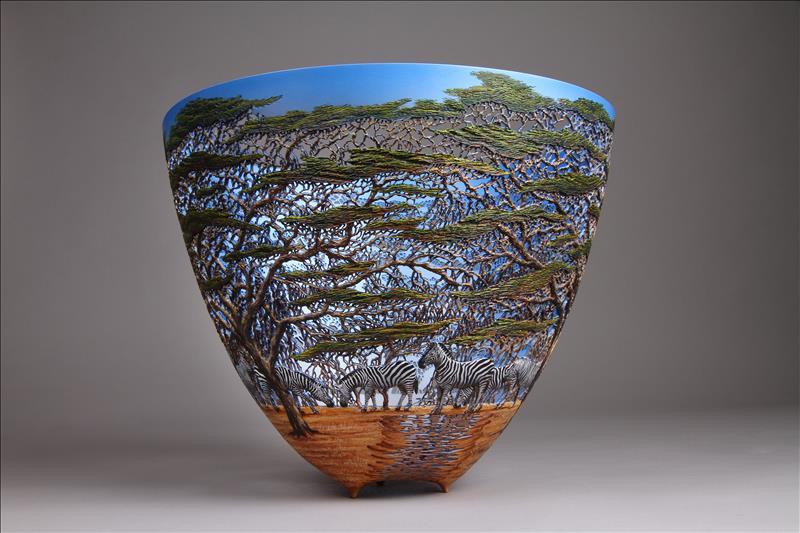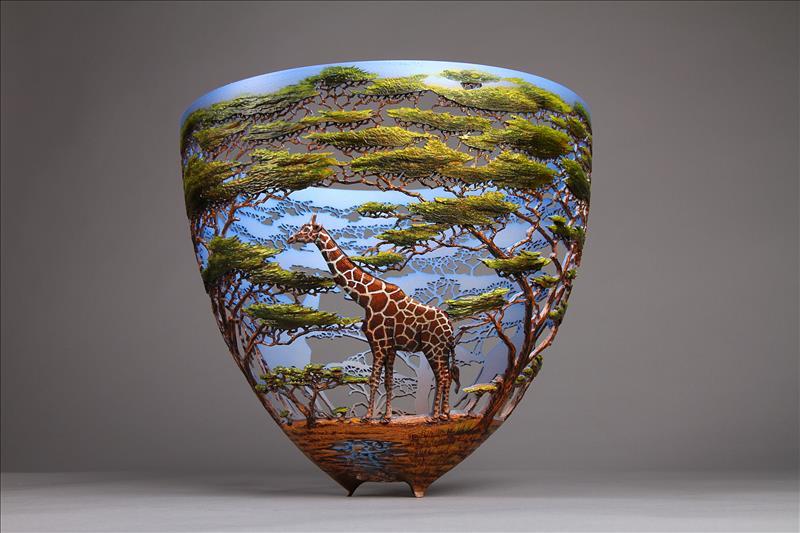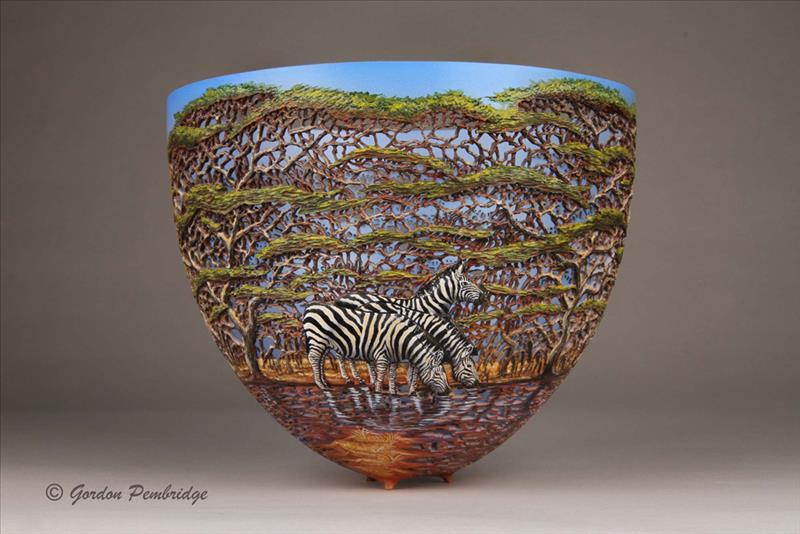 Via: TwistedSifter