You must see what Michelle de la Vega did with her tiny, tired one-car garage. The Seattle-based performance artist has transformed the old dusty garage into a fully-functional 25-square-feet Mini House that's nothing short of a cozy paradise in its own way.
Michelle purchased a new home a few years ago, but to meet the mortgage payment she decided to rent it out, and convert the outdoor garage into a warm tiny home for herself. According to The New York Times, de la Vega spend under $32,000 for renovating this tiny garage.
Garage converted into a tiny home
Garage turned tiny home now includes a sleeping loft, a small living area with a wood-burning stove, a bathroom, and appropriate furniture pieces that were custom-built using salvaged, refurbished, and repurposed materials.
The wood-burning stove warms up the entire space, creating a cozy environment. The living room and adjoining kitchenette welcome natural light throughout the day. This kitchenette is installed with an industrial stainless-steel countertop and a two-burner camp stove for cooking.
A small daybed in the living room functions both as a sofa and extra sleeping platform for guests. On the other hand, a pitched ceiling has been raised from the original to form a small space for a sleeping loft, which is accessed via a metal ladder. You can also see a huge amount of industrial touch even within the bathroom, as this bathing space is integrated upcycled items there were used in the garage.
This tiny home was even featured on an episode of "Tiny House Nation," check out the video below.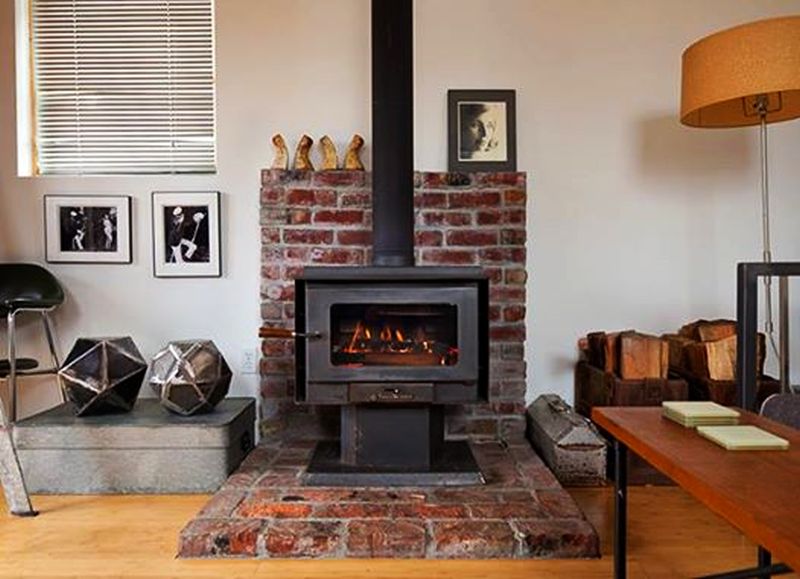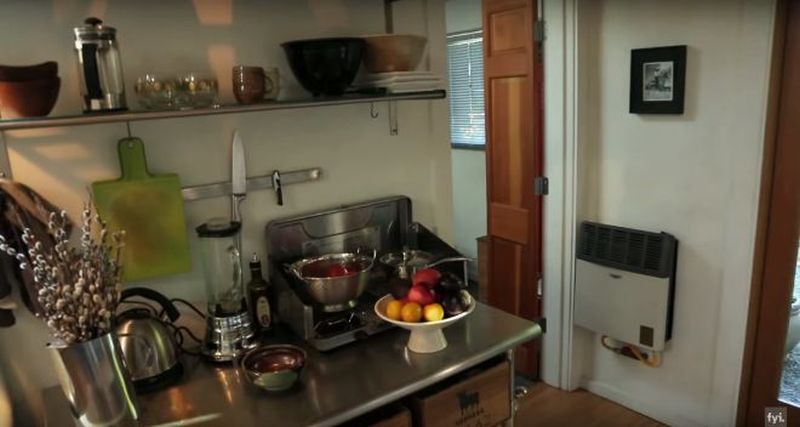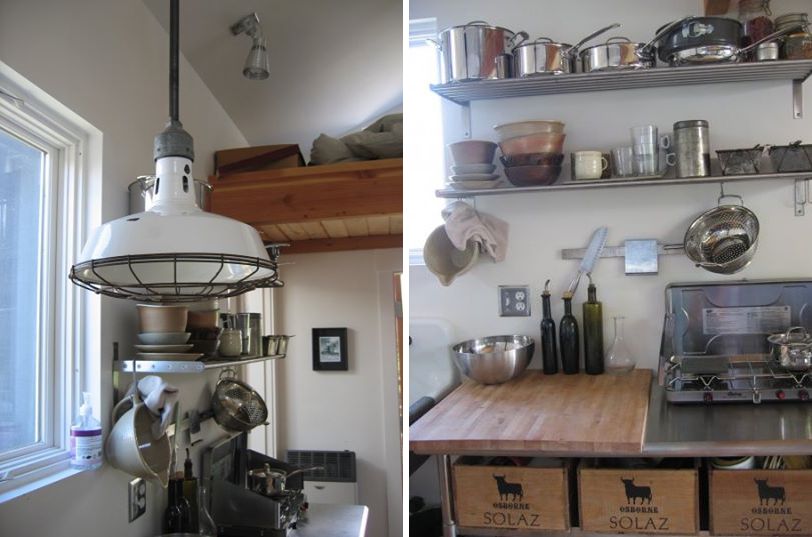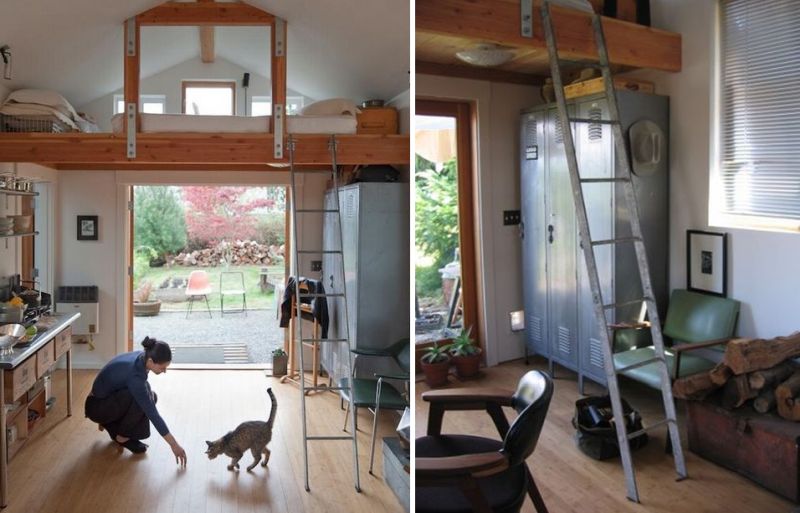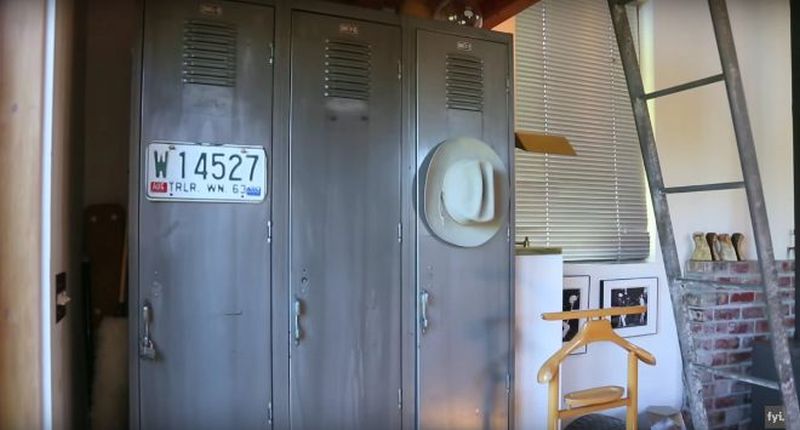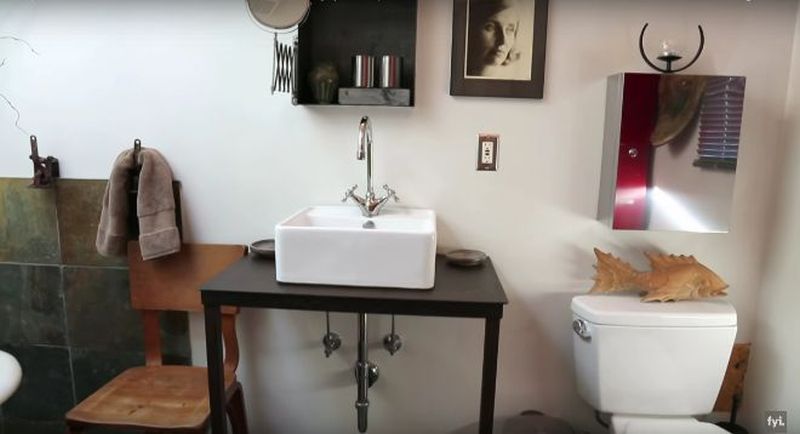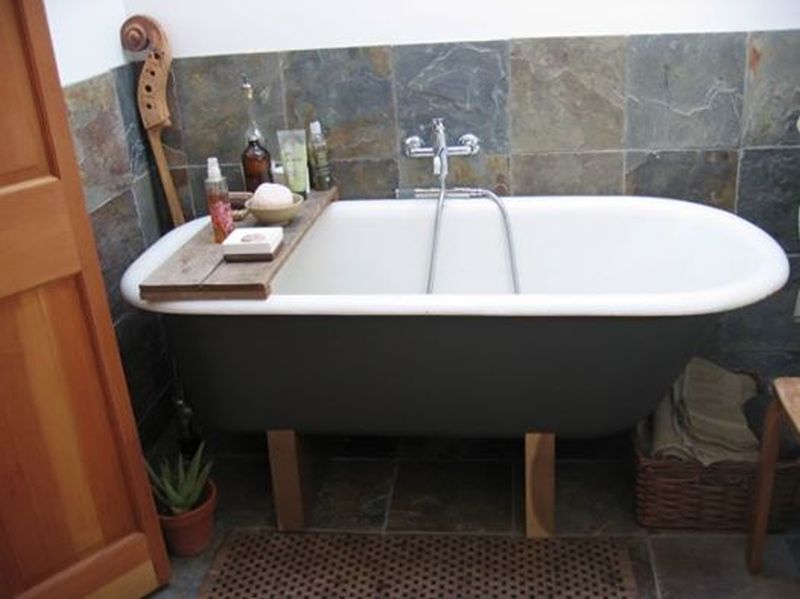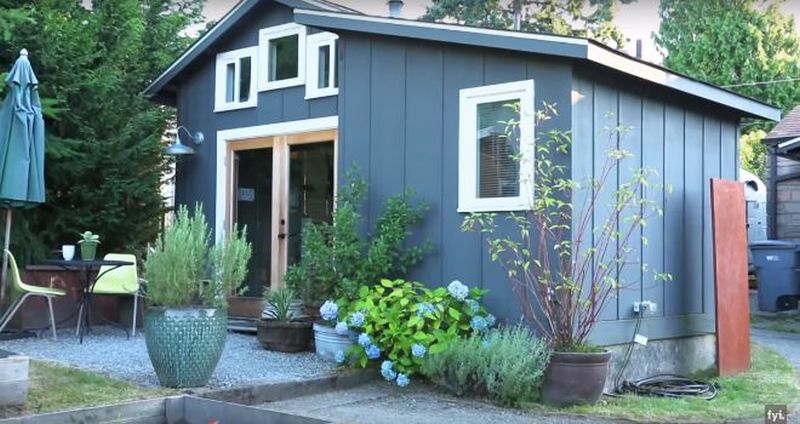 Via: TinyHomeTour