From rainbow beagles to Vegedeco salad cakes, colorful food has been all the rage lately. If you're stilling looking for some more color-blasting confectioneries, have a look at the incredible Galaxy-themed cake and cupcakes by Reddit user [Skizorbit], who runs a bakery called Darling Delights in Columbus, Ohio.
After being asked to create a galaxy-themed cake, cupcake, and cookies for a friend's wedding, the artistic baker has created these intergalactic desserts that are putting other colored recipes to shame with their extraterrestrial style. These extraordinary galaxy effects are created with an airbrush over a white fondant that covers a layer of buttercream underneath. The delicious layer of buttercream continues throughout the cake for perfect creamy taste.
Using paint brushes, sponges, and food coloring ingredients, the baker has managed to create these beautiful galaxies, trees, and stars on the sweet treats. Sadly, the bakery isn't shipping these galaxy-themed cakes just yet. But you surely catch their cosmic cookies and cakes on their website, where you can place your orders.
For now, have a look at the photographs of these amazing cooking cakes, cupcakes, and cookies.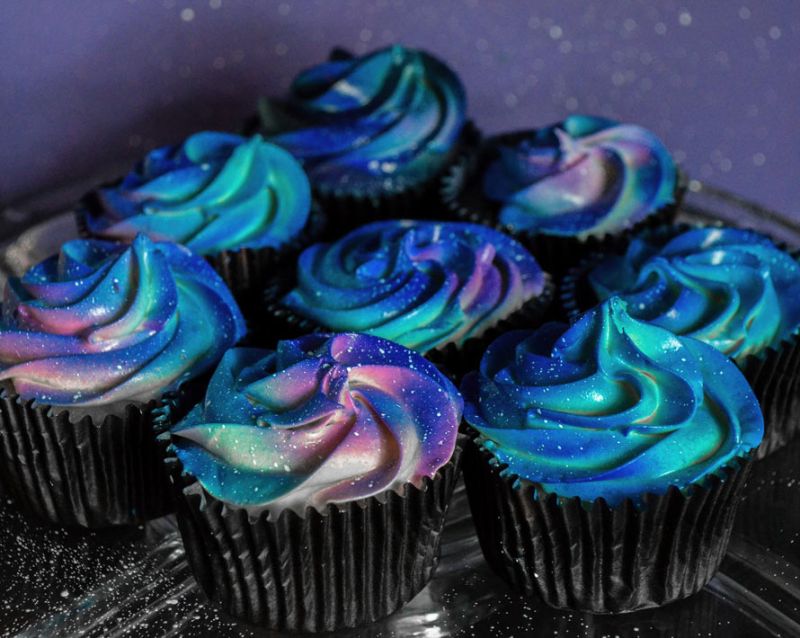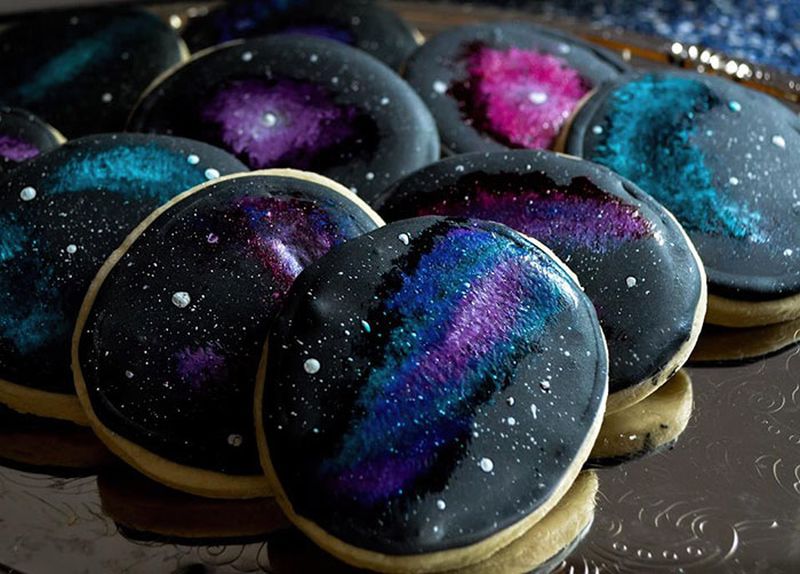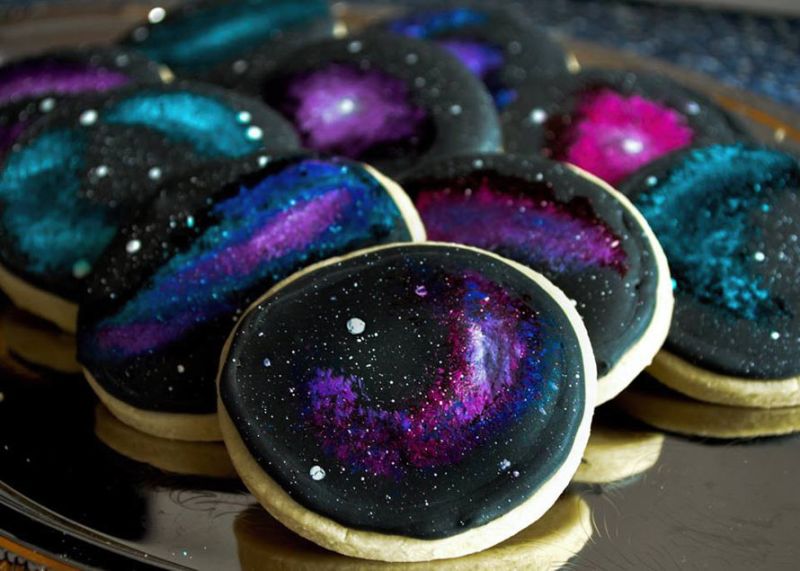 Via: Foodiggity