Grillo BBQ designed by FormAxiom, is a portable and lightweight BBQ providing a whole new versatility for road trips, beach trips or camping. It can be used spontaneously for meals with friends or family at any time of the day without tagging along cooking accessories. The artistic BBQ opens up like an umbrella with a single movement and has the ability to fold itself into a small package, which makes it easy to carry.
FormAxiom team members, Mirko Bocek, Martin Oberhauser, and Alain Brideson designed Grillo BBQ to offer substantial cooking height and safe structure. Grillo BBQ comes with a tripod base that is most suitable to be placed on uneven surfaces as well.
Another noticeable feature of Grillo is its flexible stainless steel mesh which is safe enough to hold any kind of solid fuel. The texture of the mesh allows the heat to distribute equally when a fire is ignited. The surrounding tripod base remains cool to touch.
Grillo has many advantages over conventional barbecues due to its unique form. It's not only easy to carry and store, but easier to clean as well. Hold the folded structure, dip the cooking surface in water and clean easily with a cleaning scrub or brush. It indeed is a perfect cooking accessory to be carried along during any sort of camping trip.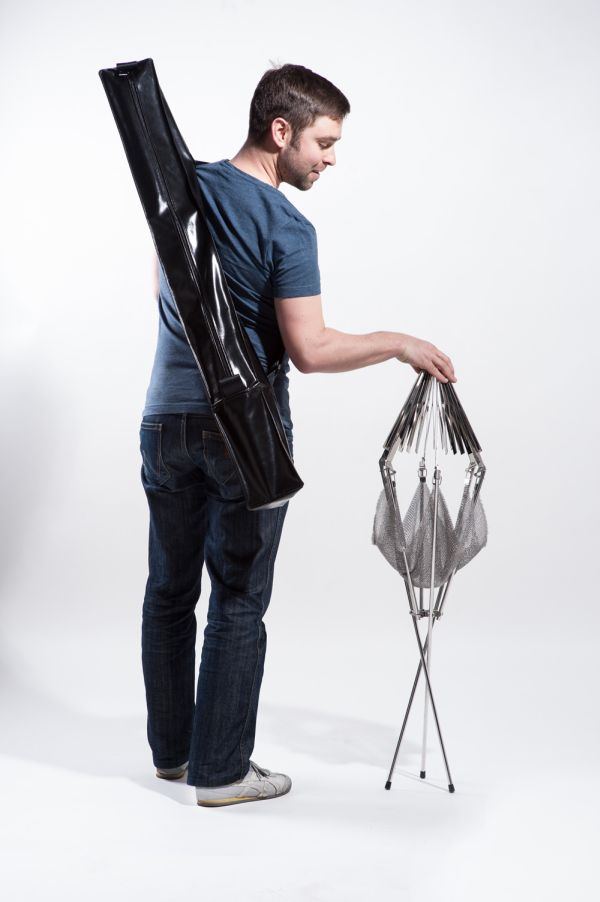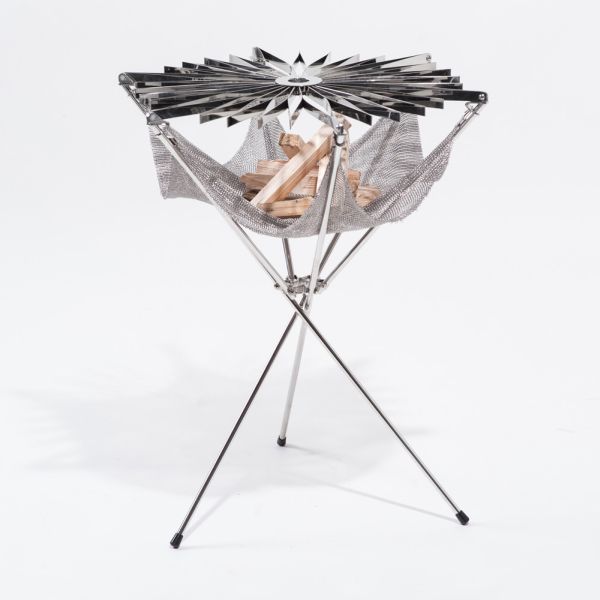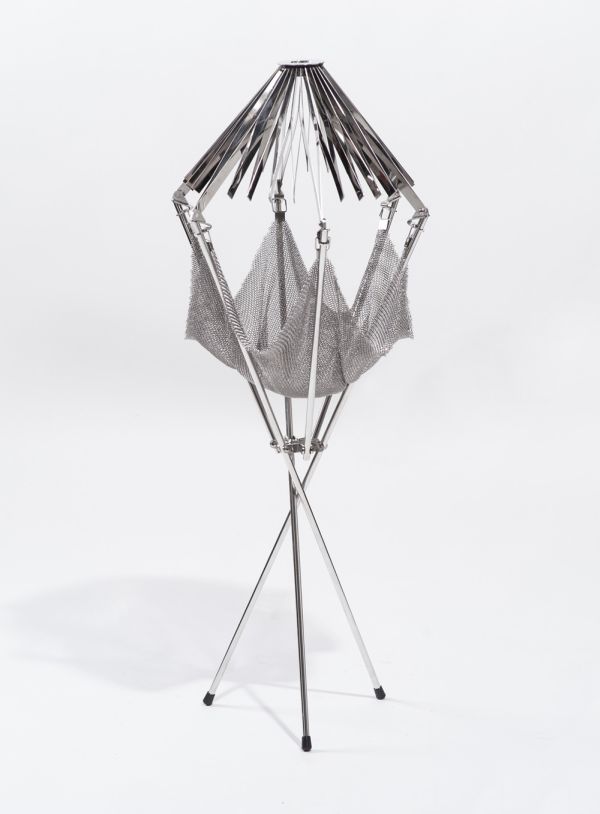 Via: MocoLoco