In a large city full of technologically advanced facilities and hectic work life, one hardly finds any time to connect with great outdoors. But artist Alexandra Kehayoglou wants to bring a piece of nature into your home with her beautiful wool rugs that mimic exotic natural pastures and meadows.
If you've ever been to a lakeside, you know there is nothing like the feeling of moist moss touching your bare feet. The exact feel and look of the natural moss has been depicted by Kehayoglou in form of elegant floor rugs. The 34-year-old artist uses scraps and threads from her family's Buenos Aires factory to handcraft these gorgeous moss-like carpets.
Embarking laborious hand-tufting process, Kehayoglou fabricates amazing wool carpets and rugs that mimic natural textures such as moss, water, trees, and pastures. So, without leaving the comfort of your home- you can enjoy these virtual parts of nature everywhere in your contemporary dwelling.
Most of the artworks by the artist are known to be a part of tapestry, flowing from walls to floor. The carpets perfectly maintain a balance between design and function, transforming your entire room into a lush landscape. Find out more about Kehayoglou's carpet creations on Artsy and her website.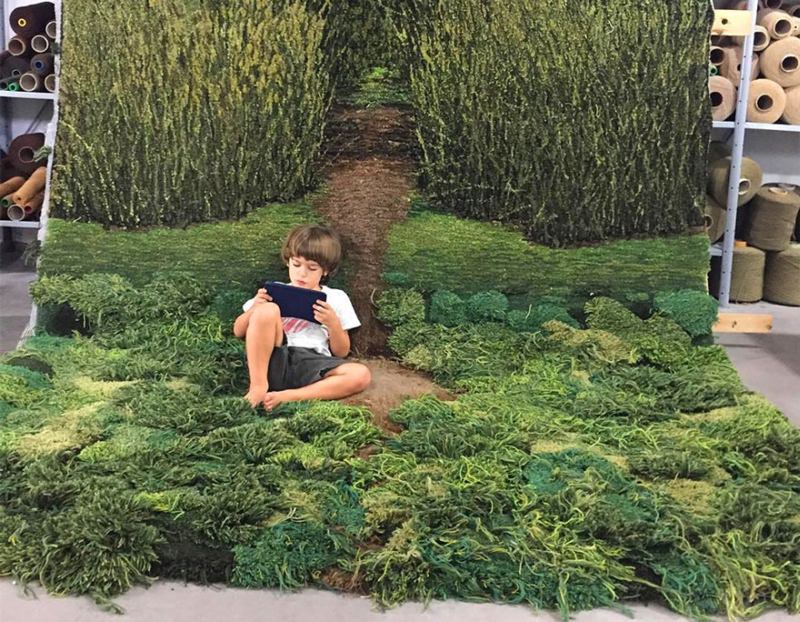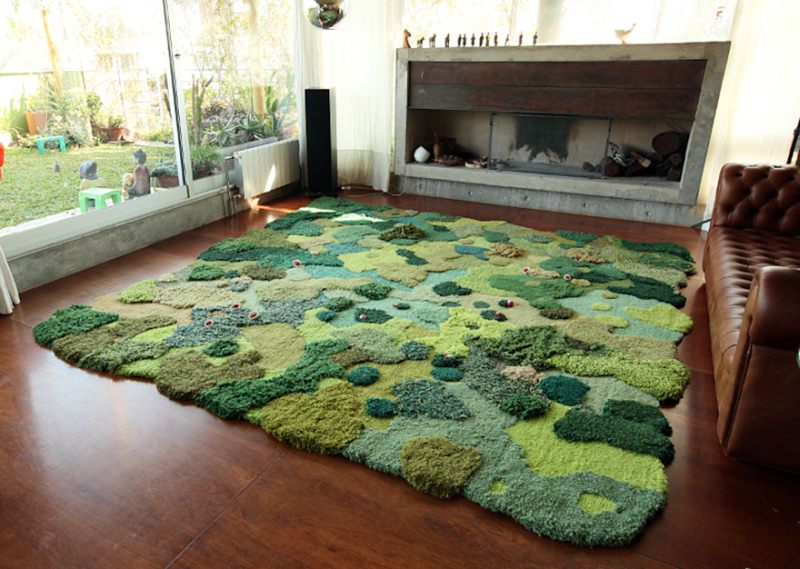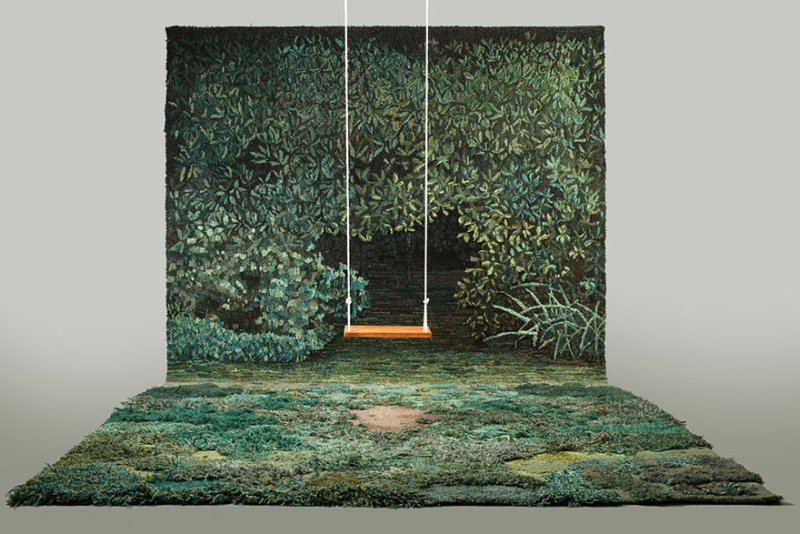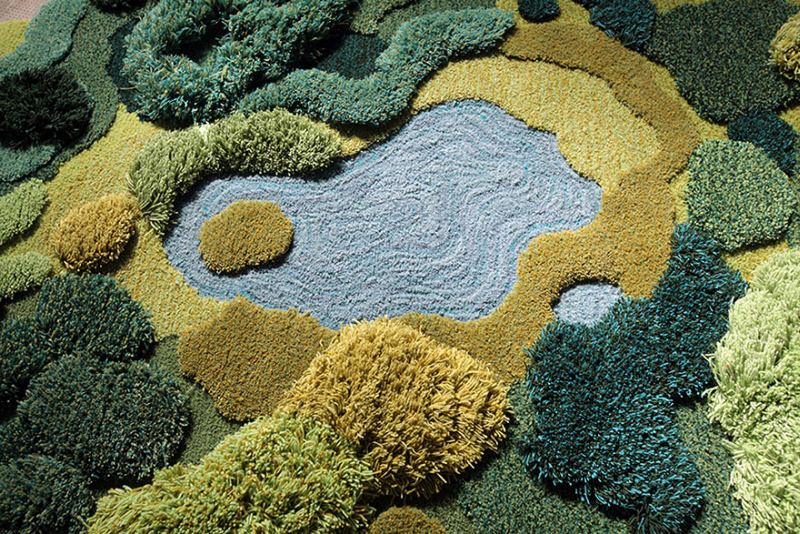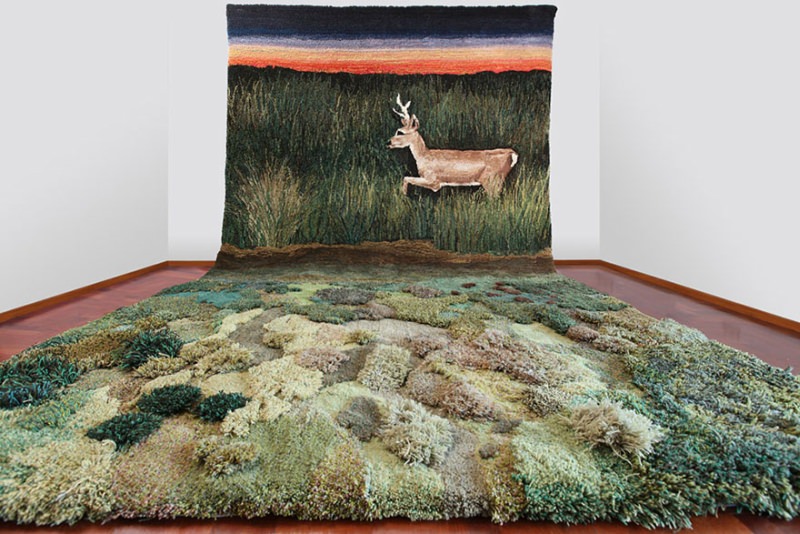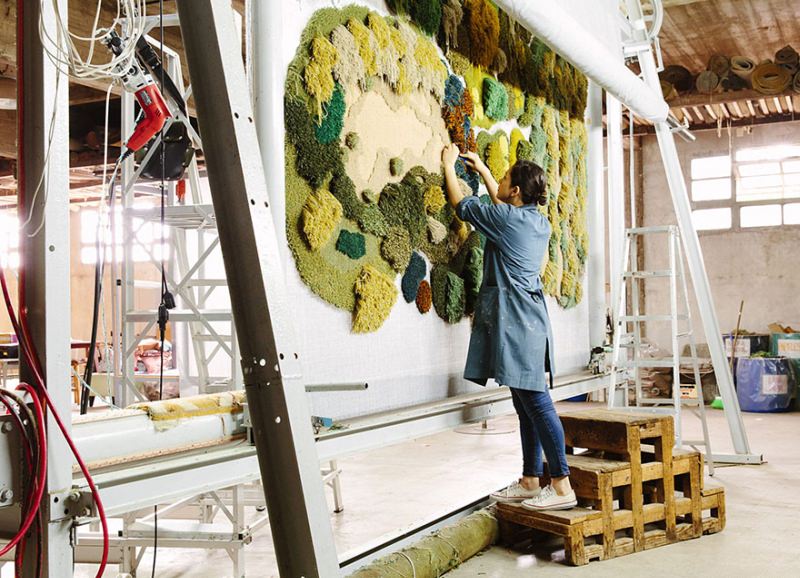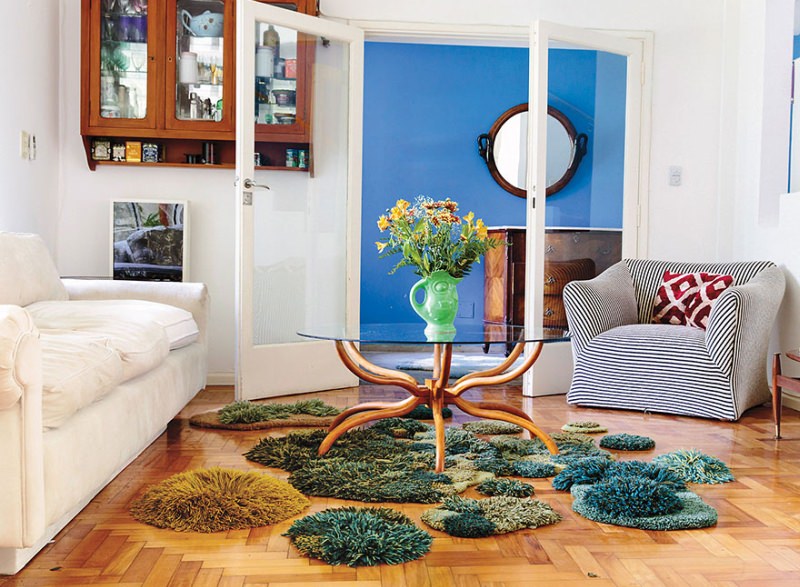 Via: Earthables