The exceptional design of the Enignum V Chair has been completely hand-crafted by designers of Joseph Walsh Studio, Ireland. Name of the chair is derived from a combination of two Latin words Enigma (meaning mystery) and Lignum (meaning wood), which truly depicts Enignum V Chair's mysterious design. This is one of a kind furniture piece with intriguing shape, which is formed using several thin layers of wood.
The chair is made of olive ash wood and leather cushioning for a comfortable seat. The highlighting features of the chair are its two back legs which are twisted like hair braid to form a merged V-shaped single foot. The whitish wooden structure of the entire chair is polished with white oil for providing perfect shiny finishing.
It measures 30.7 x 25.2 x 29.9-inches, forming a comfy seating area for an individual. The chair can upgrade the look of any living space having a contemporary interior. You can also pair it up with other furniture pieces of Enignum Collection to decorate your home with captivating furniture with a sculptural touch.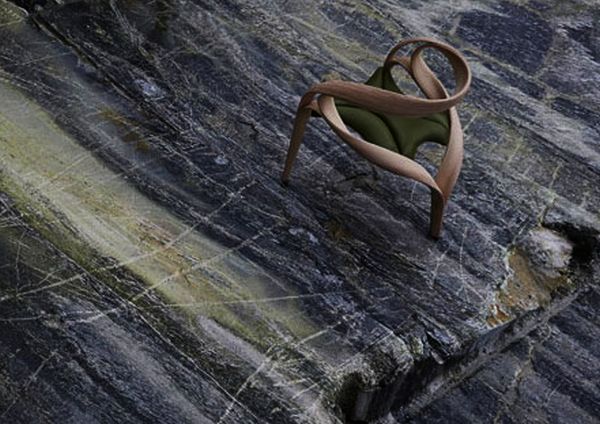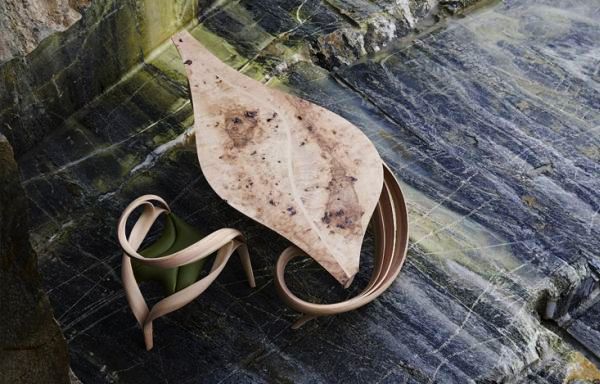 Credit: Design42Day