A hot evening bath in a hot tub is the only refuge for the body and heartaches. I don't mind splashing some bubbles in a hot tub either but my earning-spending deficit has kept me a long-term devotee of showers. However, if you crave a luxurious life without fuss, ASB GlassFloor has launched the first-ever all-glass hot tub called ASB Nautilus for you to dip your sorrows in water.
Loaded with advanced features and minimalist design, the ASB Nautilus is made entirely out of glass and steel panels blending naturally with the surrounding. All five sides of the hot tub are made from safety glass that is crystal clear and easy to clean.
The best part about having a hot glass tub in your bathroom is witnessing LED lights that illuminate from the pool floor while you are drenching in hot water. Unlike other hot tubs that are made of plastic, ASB Nautilus is not just plastic-free, but also aesthetically pleasing with LEDs for a discotheque effect while bathing.
Perfectly suited for your garden, terrace, or even bathroom; the ASB Nautilus comes equipped with a water- and outdoor-proof heating system. There are three easy-fix pipes that can be connected to supply water and air to the pool.
Measuring 2m in width, 2m in length, and 1m in height, ASB Nautilus is available in three versions: Mk I, Mk II and Mk III. Mk I come equipped with a 5cm-wide LED rail under the floor, which helps set strong color accents.
The second version is set on a completely illuminated floor that emphasizes the hue effects even more impressively. The third version, Mk III turns the entire glass panel into a full LED screen with a multimedia floor that can display personalized content, from family photos to underwater shots.
Also Read: Check this Luxury Hot Tub from Aldi for a Spa Pool Experience
Apart from the highlight features, ASB Nautilus also includes steps, a cover, a powerful heating unit and a filter system to keep the water clean. All features from the heat and power of the bubbles to the colored lighting and displayed content can be controlled via an app.
This truly amazing spa session can be at your doorstep delivered by a fort truck and can be adjusted as per your height requirement. Unfortunately, ASB Nautilus does not feature seats, benches, jets, or headrest.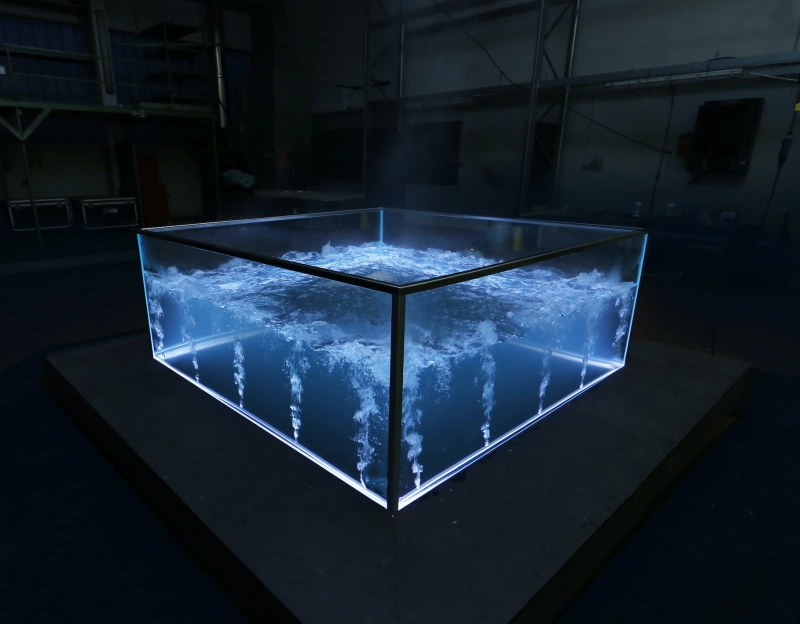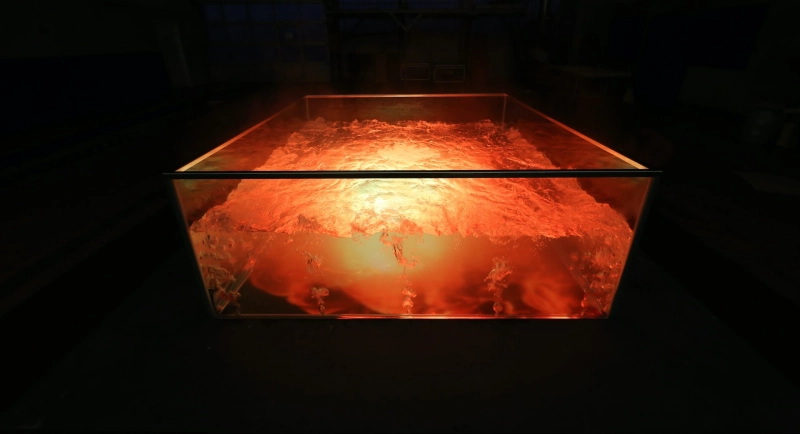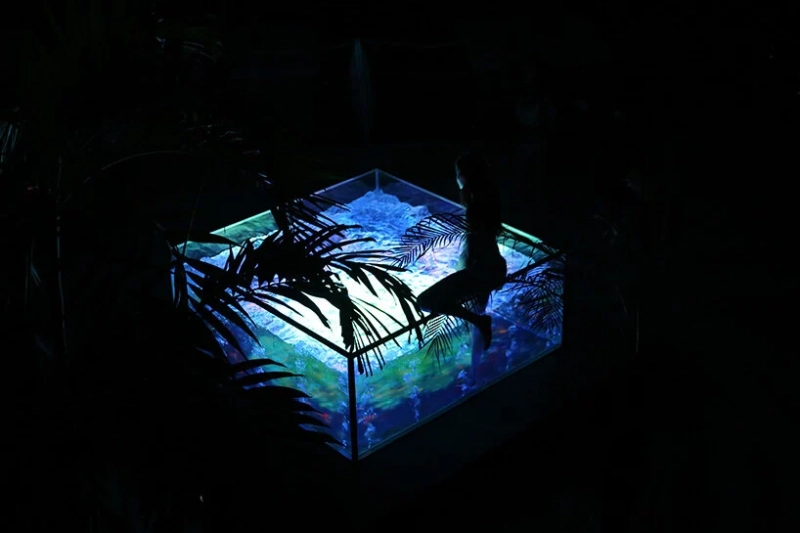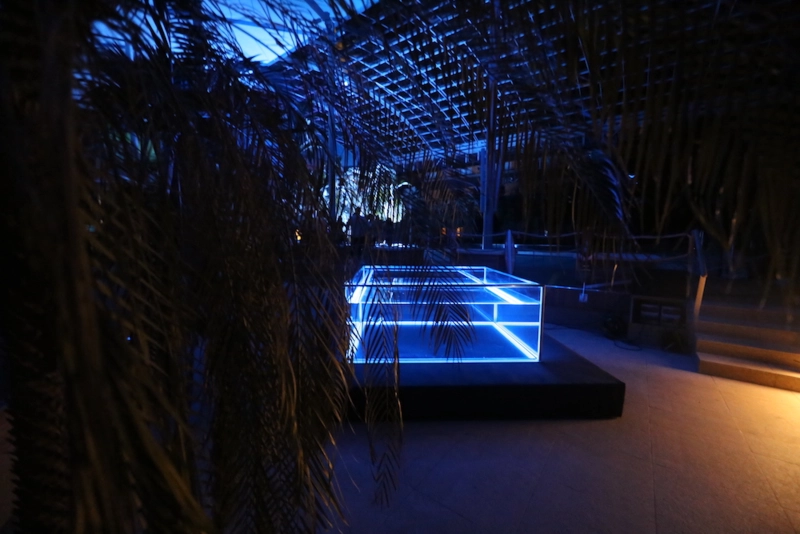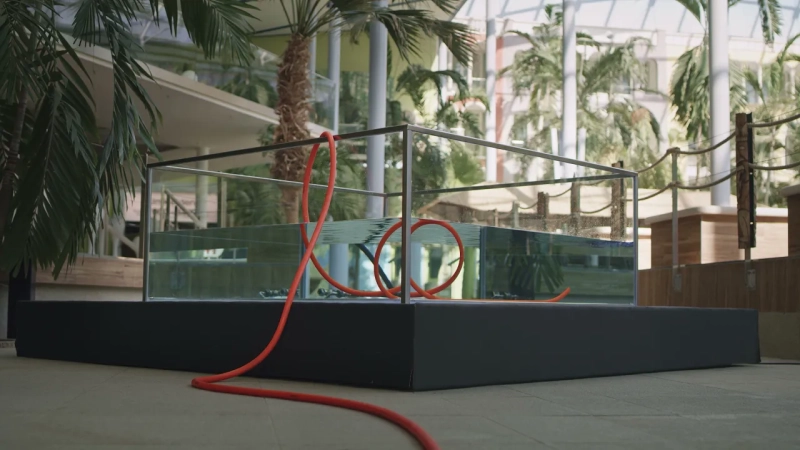 Via: designboom