Hospitality and food service industry are definitely effected by the impact of technology. Recently, we have seen some innovative creations for this sector, such as Panasonic's IBM Watson-powered smart mirror that provides digital concierge service in hotels or the tiny robots delivering orders. And now the startup Café X has opened its first automated coffee shop in the US at Metreon, San Francisco where quality espresso is served by robotic arms. Henry Hu, the founder of Café has intentionally used robotics to reduce the time involved in flipping coffee cups to customers. The robotic system gets a coffee order from the mobile app and serves quality coffee as soon as it is prepared.
The hardware and software equipped in the coffeehouse blends the functionality of a barista with superior coffee preparation methods and delivers a tasty cup of coffee every time. You order coffee using Café Z app or the touchscreen kiosk. After that you will be informed once your espresso is ready, but you have to enter the four-digit password that is sent to your mobile or the touchscreen panel.
This machine-operated café serves hundred percent Arabica coffee from Illy in Trieste, Italy. The visitors have a choice of quality brews from AKA Coffee, Verve Roasters and Peet's Coffee. So far, the Cafe X is a newly opened brand, and just after it gets some customers reviews, we will know about it.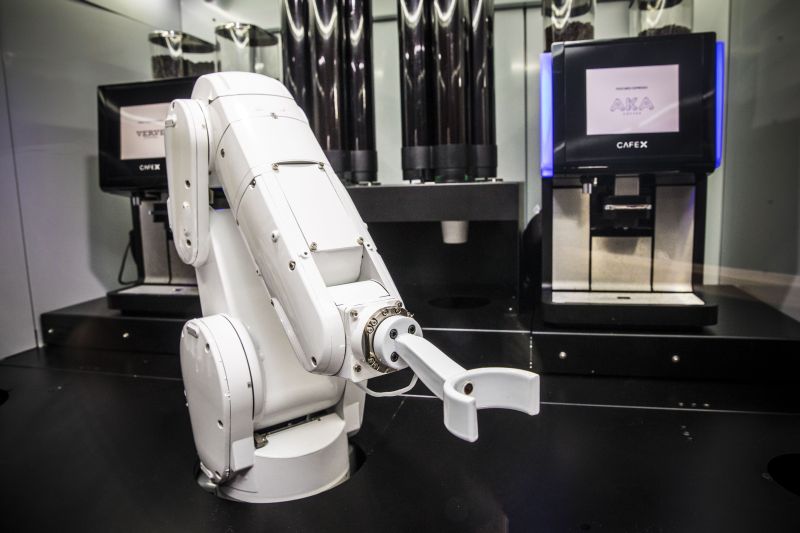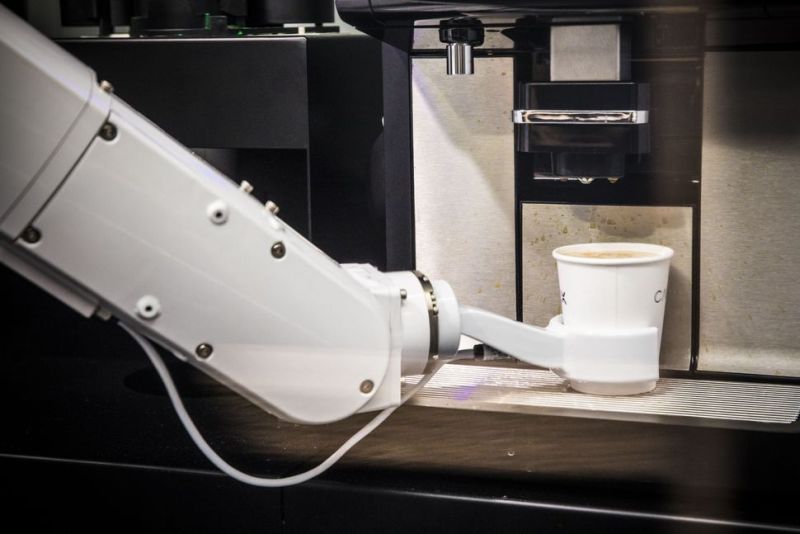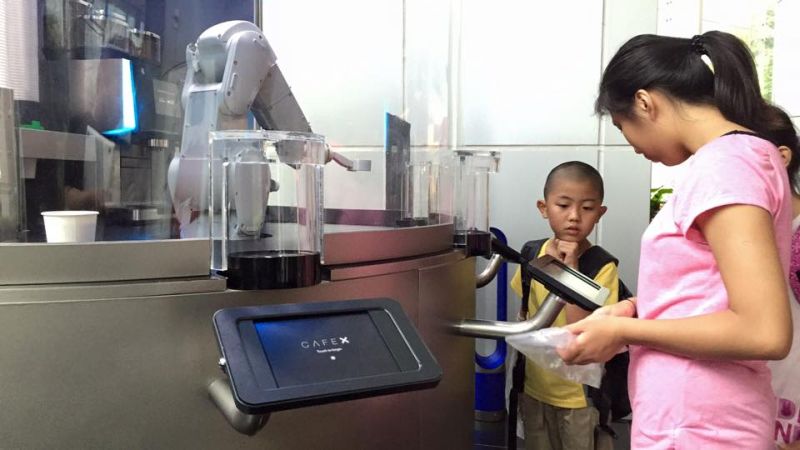 Via: CNet