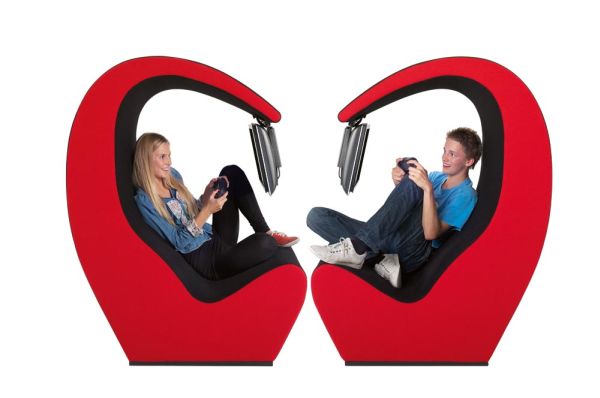 One sometimes gets the feeling that the modern world is getting more and more fragmented and we are often searching for our own personal space even in the most crowded environments. From the era of the Boombox, which screamed out music to everyone in the area, irrespective of whether they wanted to listen to it or not, we have travelled to the iPod age, where it seems that people do not have the patience to listen to anything but their own playlist. And that is a trend which is here to stay and Green furniture Sweden has designed a chair, which symbolizes the want for personal space.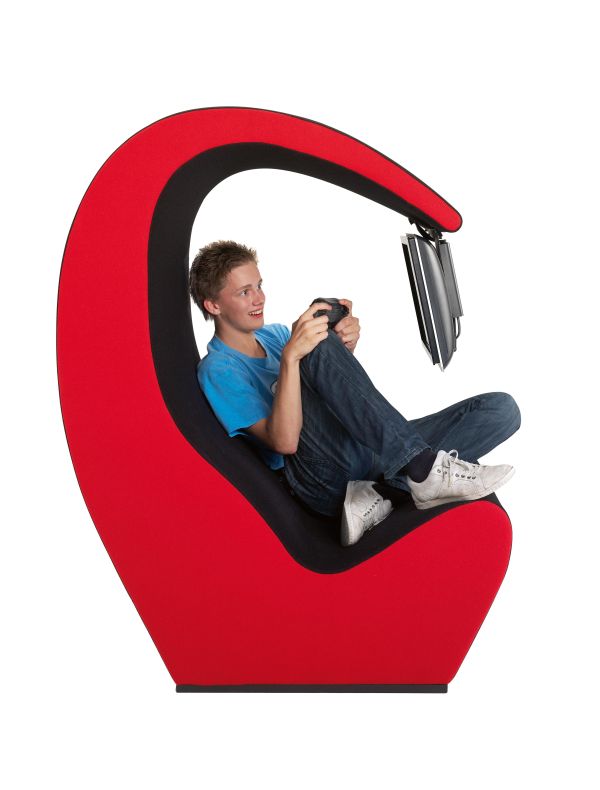 The @-Space (At-Space) Media Chair creates your own personal comfort and entertainment island, even when the surroundings are noisy and crowded. The unique design of the chair is perfect for making it a complete entertainment unit at home and even at commercial areas as it sports space for a giant screen, built-in speakers which will keep most of the sound inside the unique curved chair and comfortable seating space for a couple.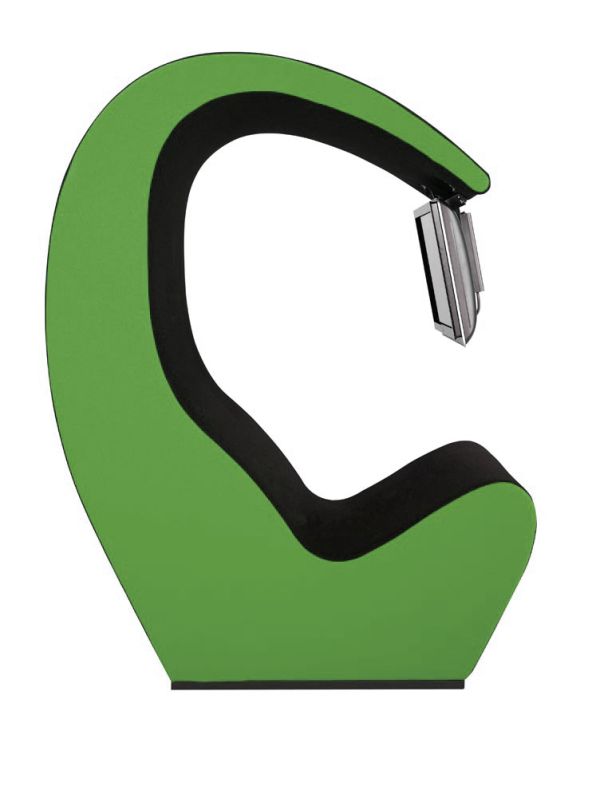 You can plug in your consoles and play games without worrying about anything around, or even watch a great flick without external noise coming in the way. In essence, this condenses your home entertainment unit and put it in a compact and ergonomic way. Available in leather as well, you can bring home one of these for what seems to be a price of around $8,300. Not so sure if you can get it across the Atlantic, but if you are really keen on one, give it a shot.