Evolving South African creator Atang Tshikare and local interior design brand Okha have collaborated for a limited edition series of evocative furniture pieces inspired by African mythology. They have created two unearthly furniture pieces by mounting thick glass inserts onto curvy bronze frames. One is Metsing table that gets its name from the Sotho term for 'place of water', and the second one is Kaggen side table that translates as 'praying mantis'. Both are designed to look like holding small water bodies over intricate bronze frames.
The Metsing coffee table consists of three glass inserts forming the tabletop, while the Kaggen side table has just one glass insert. These glass inserts are tinted blue, made to appear like real water bodies, and the frames are made from solid cast patinated bronze. Both furniture pieces combine a stylish bronze frame with blue tinted glass. The unique leg design and shape portrays them as a great welcome addition to any space. This collaboration consists of sixteen handmade versions of each including the Nôga standing lamp.
Also Read: Kebei Li's Vacuum glass bench uses pneumatic fixtures to hold together the glass panels
Combining Okha's modern refinement, luxury and sophistication with Tshikare's traditional African craftsmanship, the outcome is bursting with character and otherworldly beauty. If you are looking for some elegant and distinctive glass furniture pieces for your home, these designs have the capability to impress you.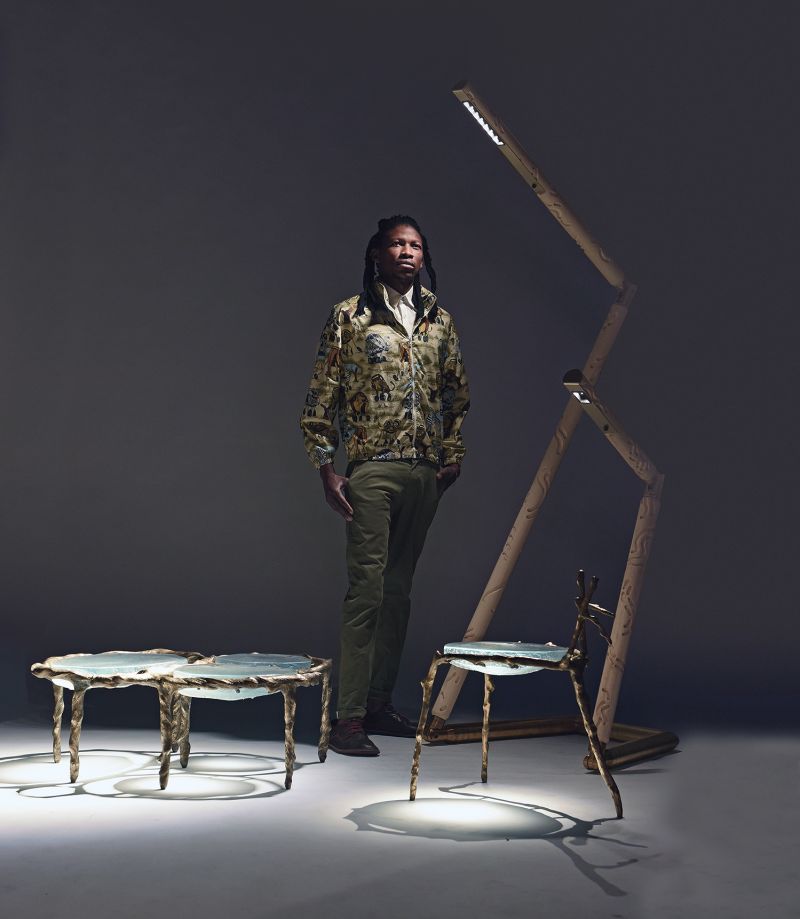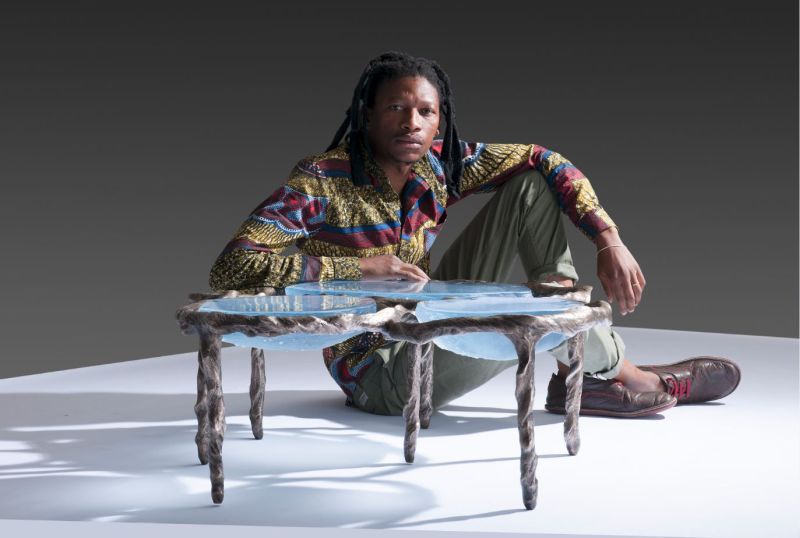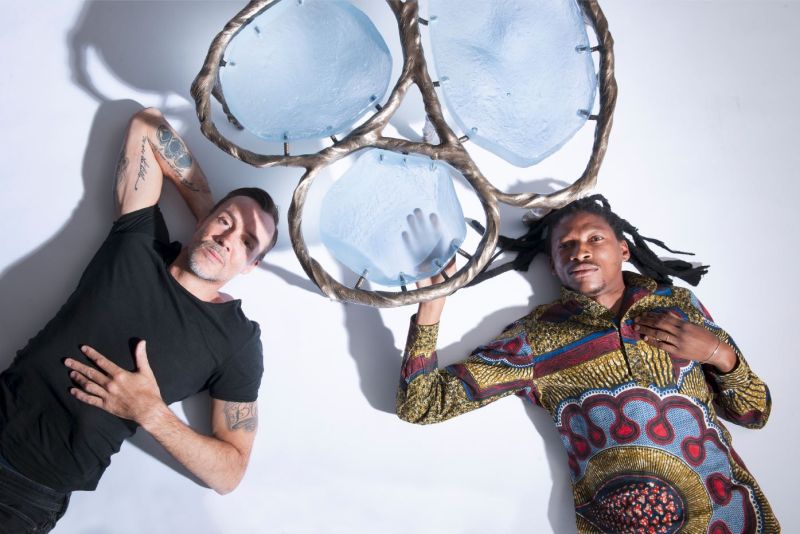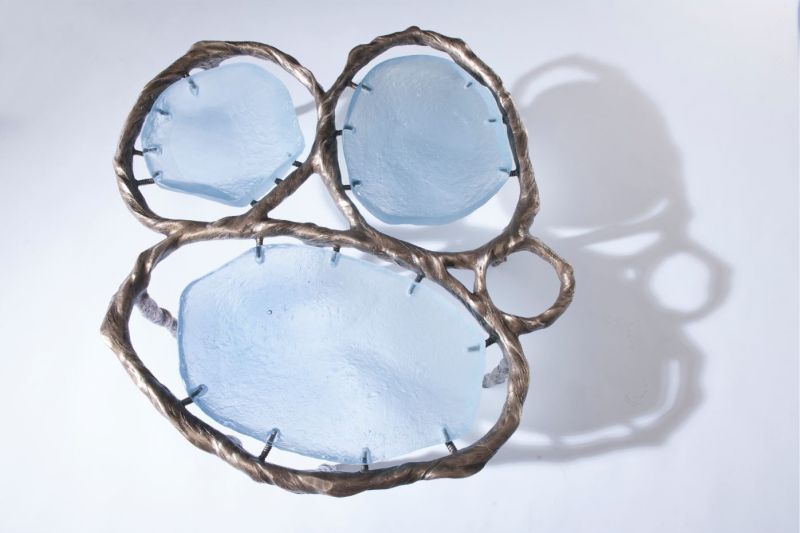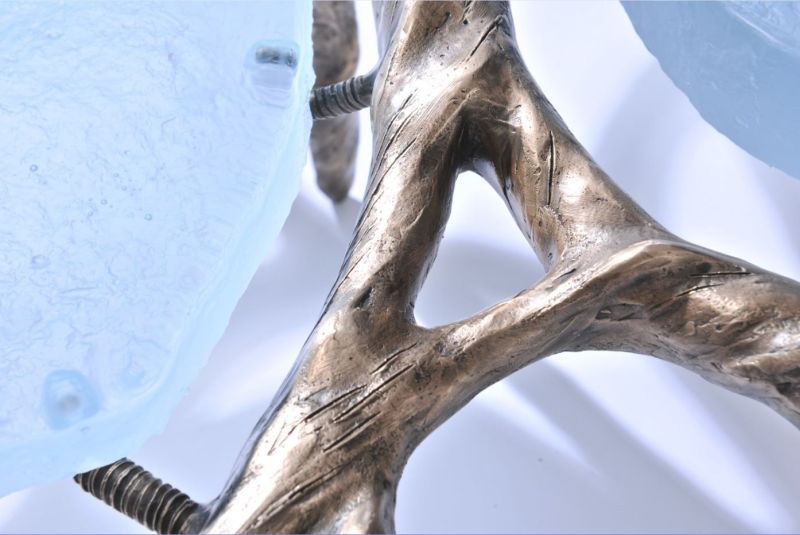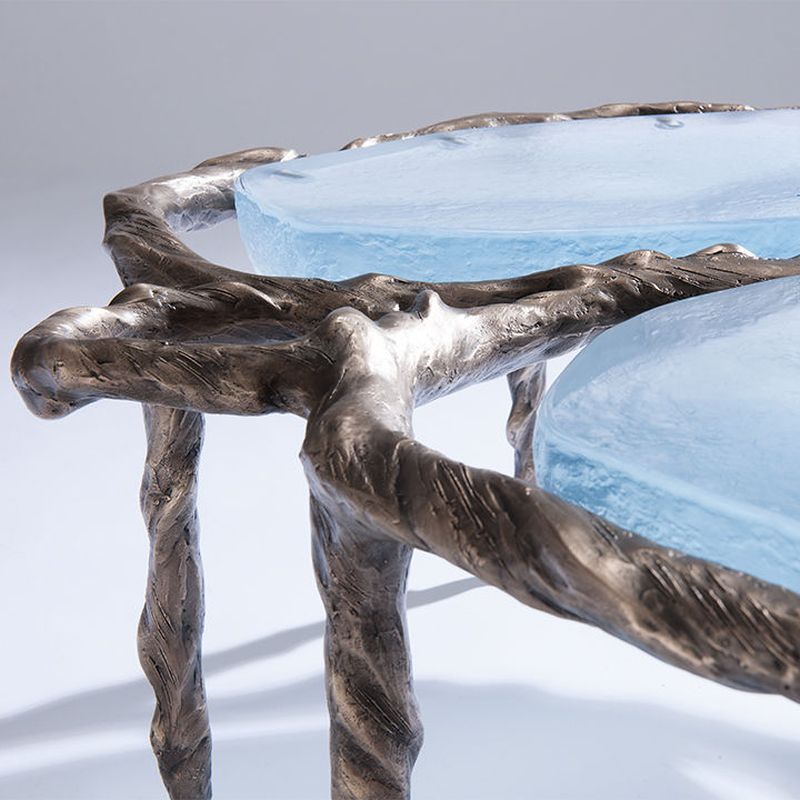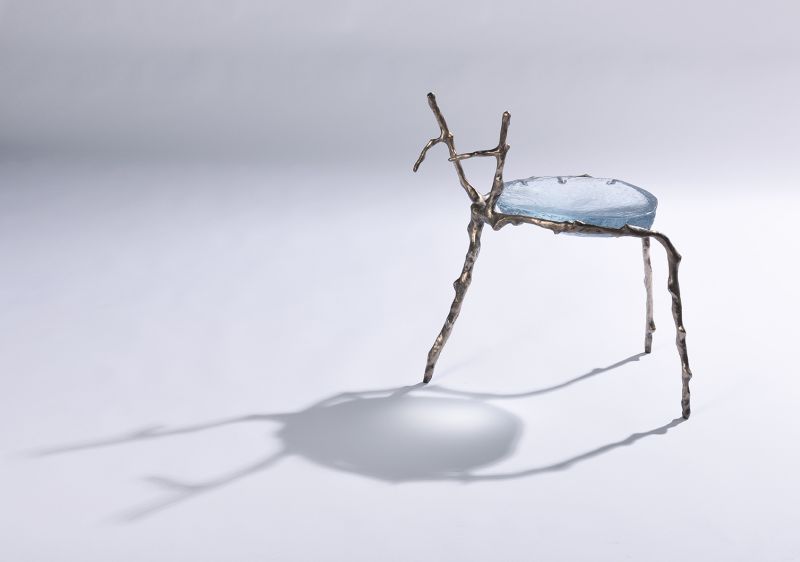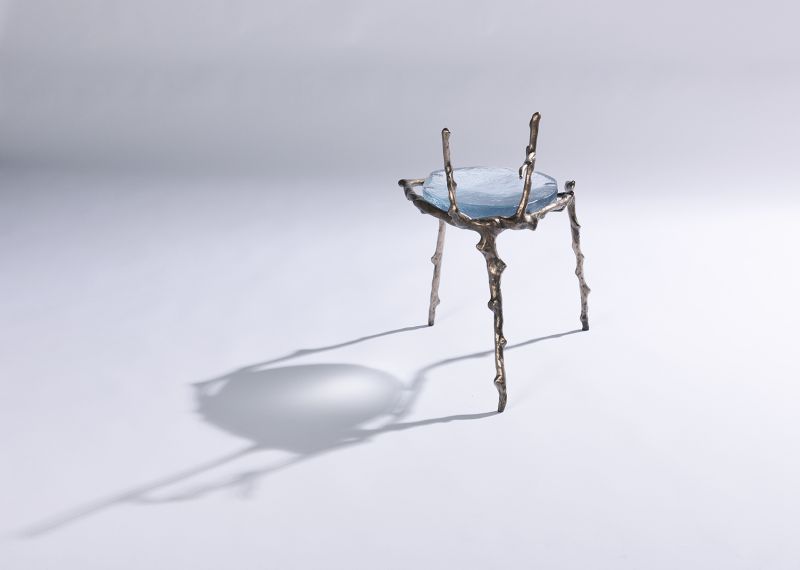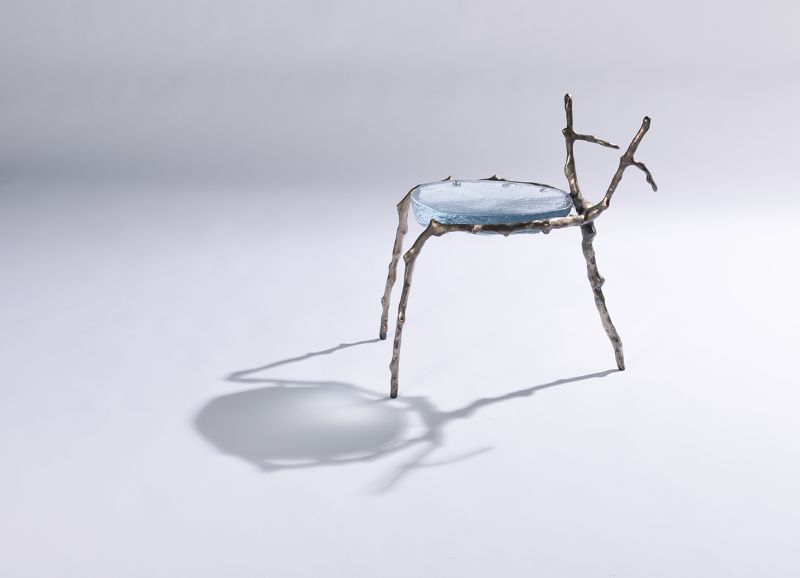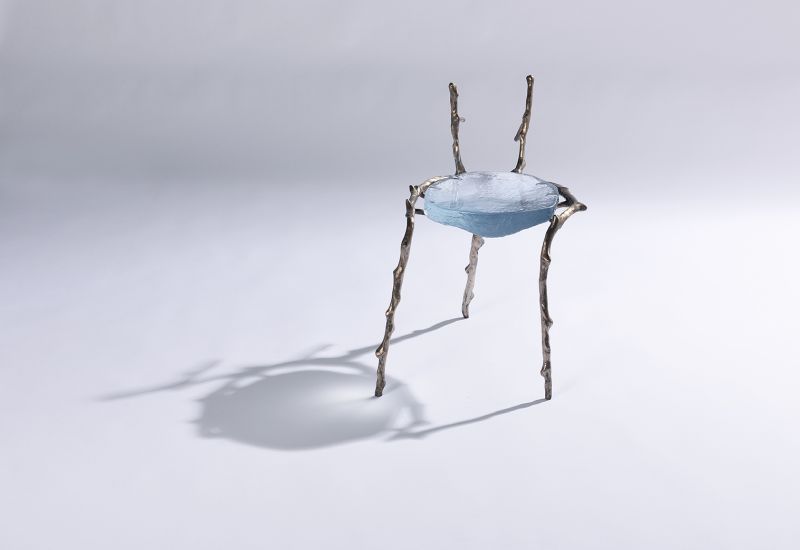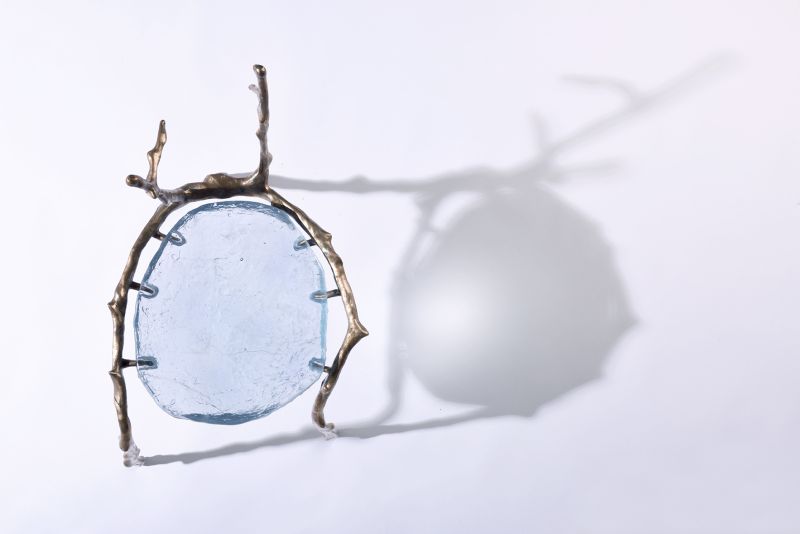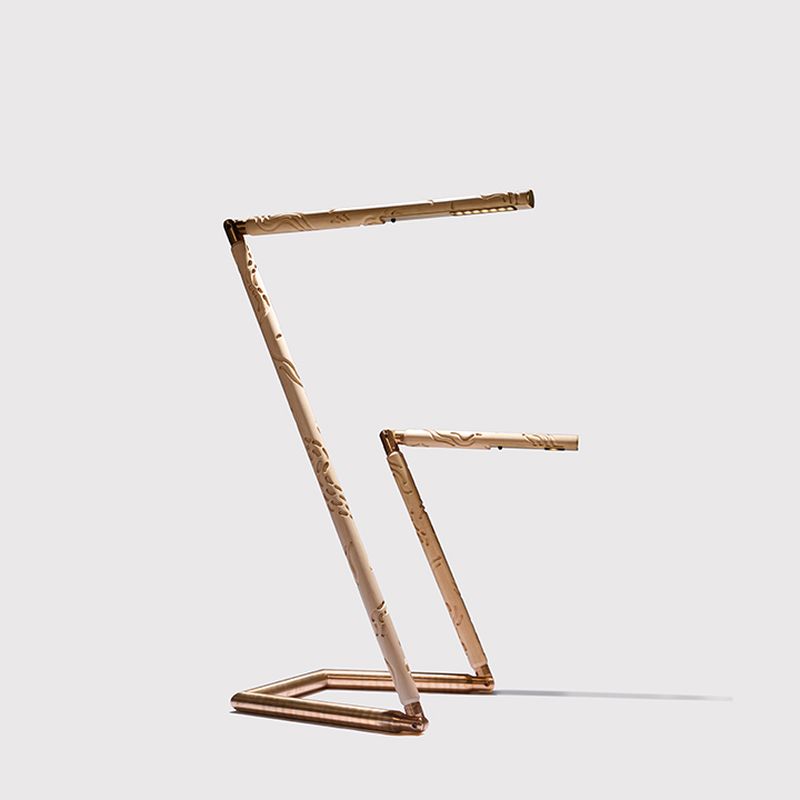 Via: Deezen